White Cube at Art Basel Hong Kong
By White Cube Hong Kong
At this year's Art Basel Hong Kong, White Cube will present over 40 works by artists including Tunji Adeniyi-Jones, Georg Baselitz, Antony Gormley, Mona Hatoum, Christian Marclay, Julie Mehretu, Sarah Morris, Isamu Noguchi, Park Seo-Bo, Takis, and Andy Warhol.
Coinciding with the fair, White Cube Hong Kong will present "Sofabilder / Sofa Pictures," an exhibition of recent paintings and drawings by German artist Georg Baselitz that give new and haunting form to his lifelong quest to unite abstraction and figuration in an inextricable dance. A nude female form based loosely on Baselitz's wife, Elke, whom he's depicted throughout his career and now conjures from memory, is a central motif in each work.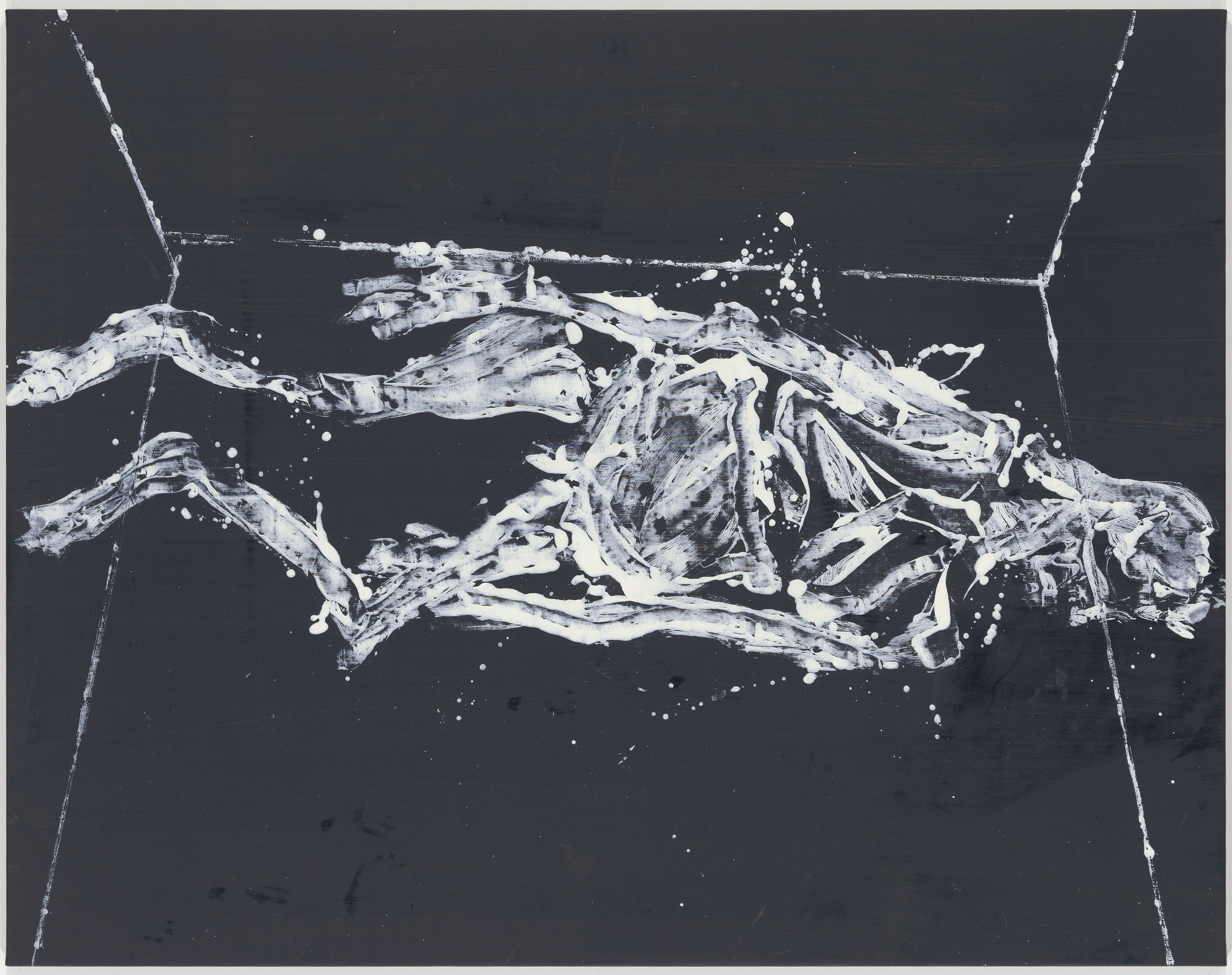 In the paintings, figures are rendered in white and float on their sides against rectangular, black backgrounds. Some are set in rudimentary architectural spaces demarcated by white lines, others in an inky void. To make them, Baselitz used a monotype process. He first paints an image of a standing or sitting figure on a canvas before placing another canvas on top of it, applying pressure with the back of a push broom to transfer the wet paint from one surface to another. Often used by surrealists, this technique introduces elements of chance to the final image and, here, lends a ghostly, skeletal quality to the figures.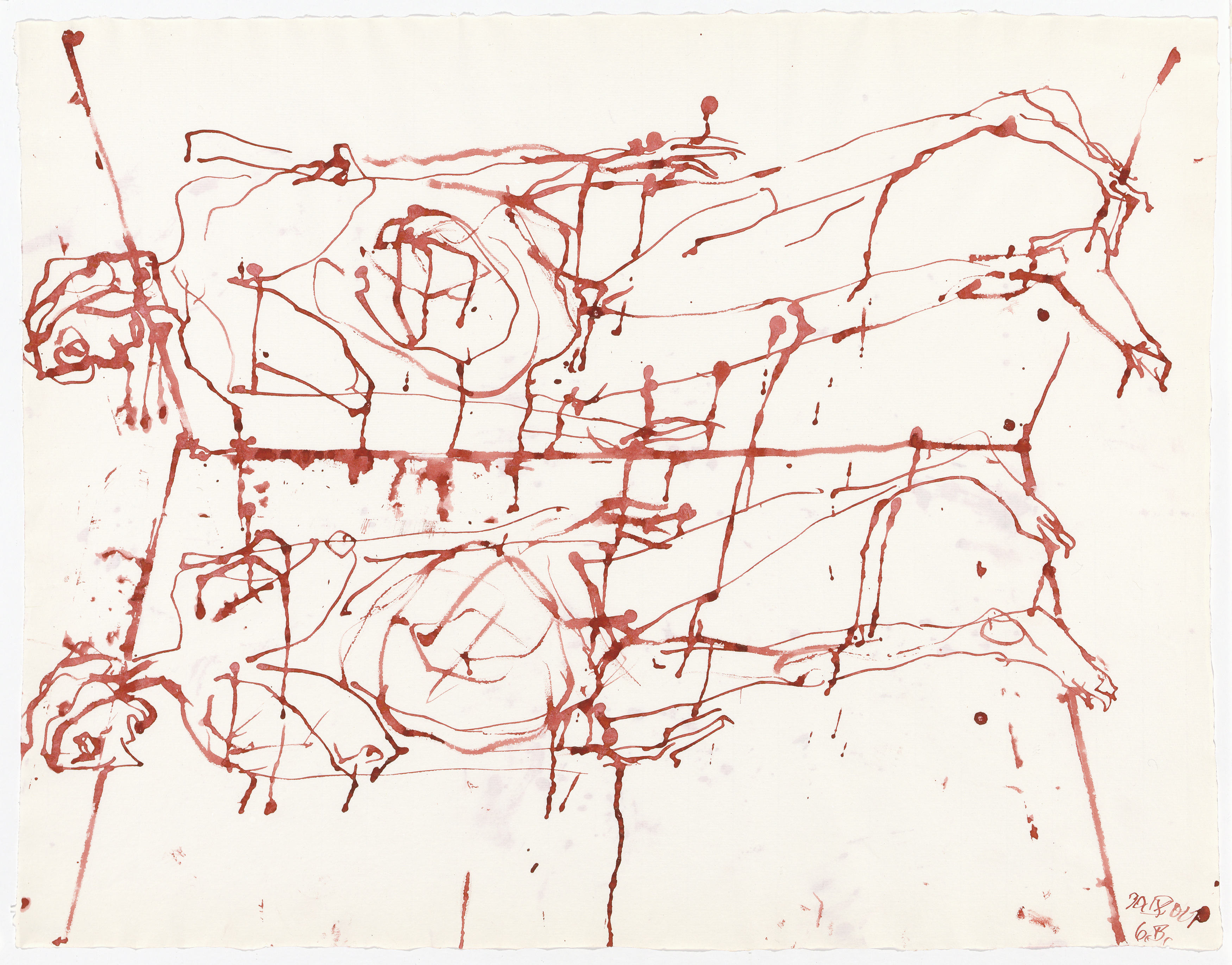 The drawings, created by dancing lines of red and black Indian ink, also feature female forms floating on the horizontal plane, but some of these "Elke figures" are accompanied by images of the artist himself. Set in schematic rooms containing a rectangular couch or bed, their loose, expressive compositions are punctuated by dots, from which trail blood-like rivulets of ink.
White Cube will be at Booth 1D 32 at Art Basel Hong Kong 2022 from May 27 to 29, with VIP preview on May 25 to 26.
Georg Baselitz's "Sofabilder / Sofa Pictures" will be on view at White Cube, Hong Kong, from May 24 to September 3, 2022.
For more information, visit whitecube.com.
* This post is presented by White Cube.