What's Up in Hong Kong: South Side Art Day, April 2020
By ArtAsiaPacific
Despite the extension of social distancing measures put in place by the Hong Kong government on Tuesday, April 21, there are still plenty of shows on view in the city if you need an art fix (just remember to wear a mask). Right after Art Gallery Day (April 24) in Central, Soho, and Sheung Wan, the South Side venues are hosting programs to cap off this cultural weekend organized by the Hong Kong Art Gallery Association. Here are some spots you should check out if you're on the south end of the island.
Apr 11–Jun 27
Originally planned for the canceled Art Basel Hong Kong fair in March, the works of Hong Kong-based multimedia artist Andrew Luk and the late Chinese-French painter Chu Teh-Chun are reinterpreted for a new dual exhibition, "Shifting Landscapes." Luk's large-scale kinetic installation Haunted, Salvaged (2020) evokes the dystopic remnants of civilization with its suspended rock-like formations made from corroded extruded foam, and stacked cement casts of obsolete technology such as Discmans and Gameboys. Accompanying Luk's vision are Chu's expressive canvases, which integrate traditional Chinese landscape techniques with Western oil painting and abstraction.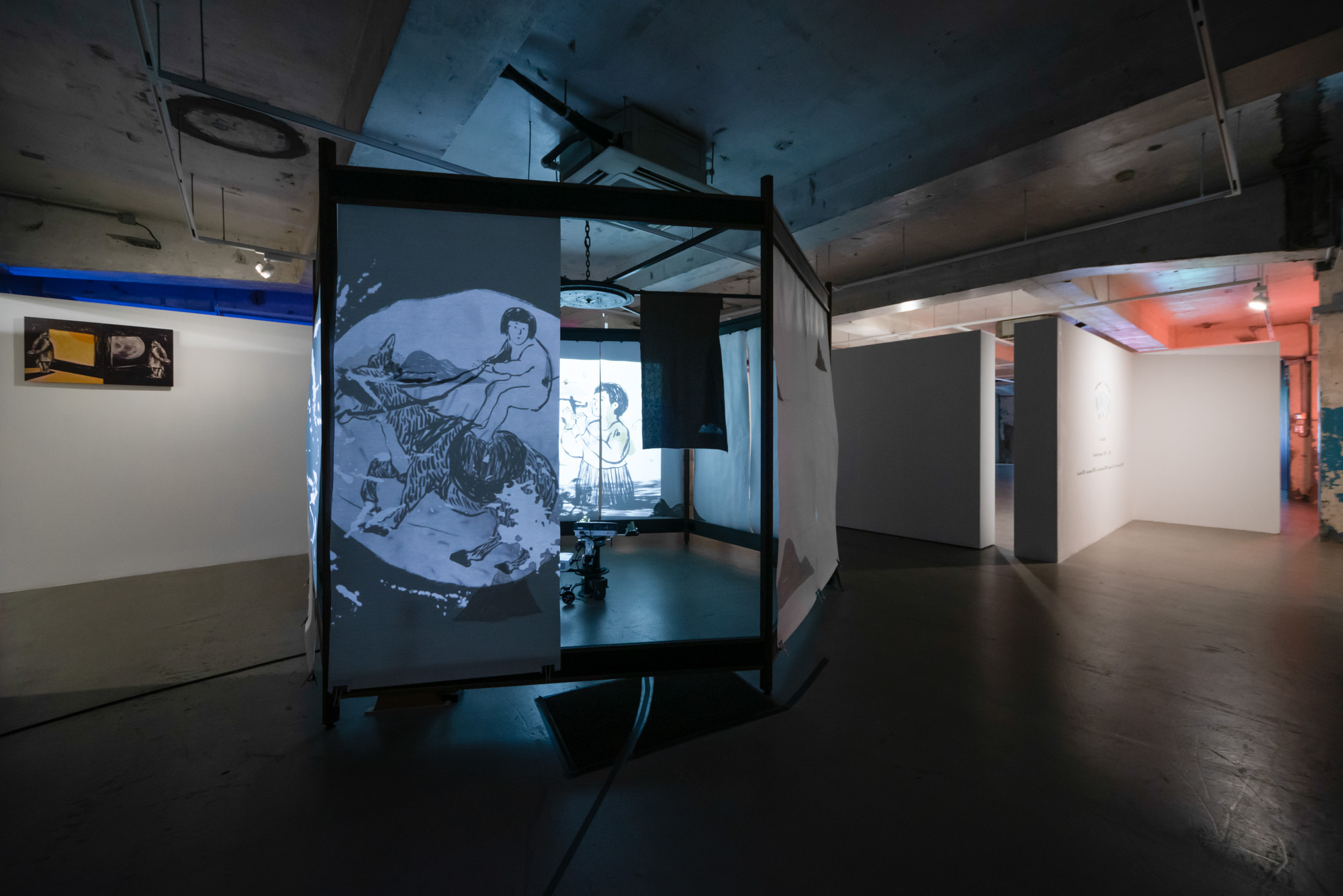 Apr 14–May 30
Bringing together works by Chen Wei, Hao Jingban, Lam Tung Pang, Wang Tuo, and Trevor Yeung, "Anonymous Society for Magick" is inspired by the occult and modes of engaging with reality. A highlight is Lam's The Great Escape (2020), a kinetic installation combining video projection, scale models, and drawings to form a carousel lantern. Also on view is Chen's neon light installation Drifting Along (Hong Kong) (2020), which visualizes the social conditions of urban life in China.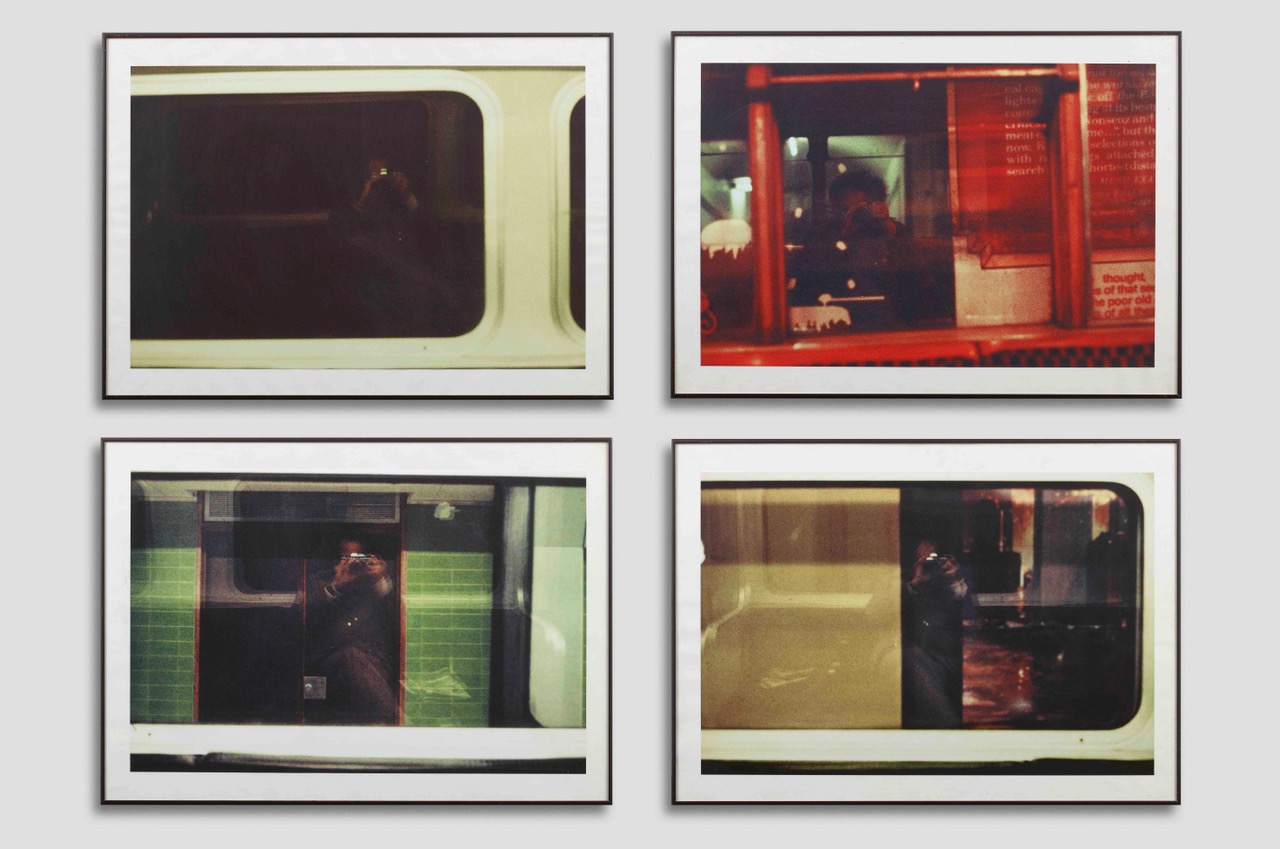 Feb 15–May 30, Apr 11–May 30
Rossi & Rossi is hosting two compact solo surveys. Rasheed Araeen's "Going East, Again" spans a variety of mediums, from early charcoal paintings depicting People of Karachi (1955–1958) and the artist's renowned photographic self-portrait series Christmas Day (1979), to abstract-geometric sculptures and paintings produced over the past ten years. Meanwhile, Siah Armajani's "1957–1976" features the Iranian-American architect's mixed-media drawings and sculptures that center on notions of social gathering and public space.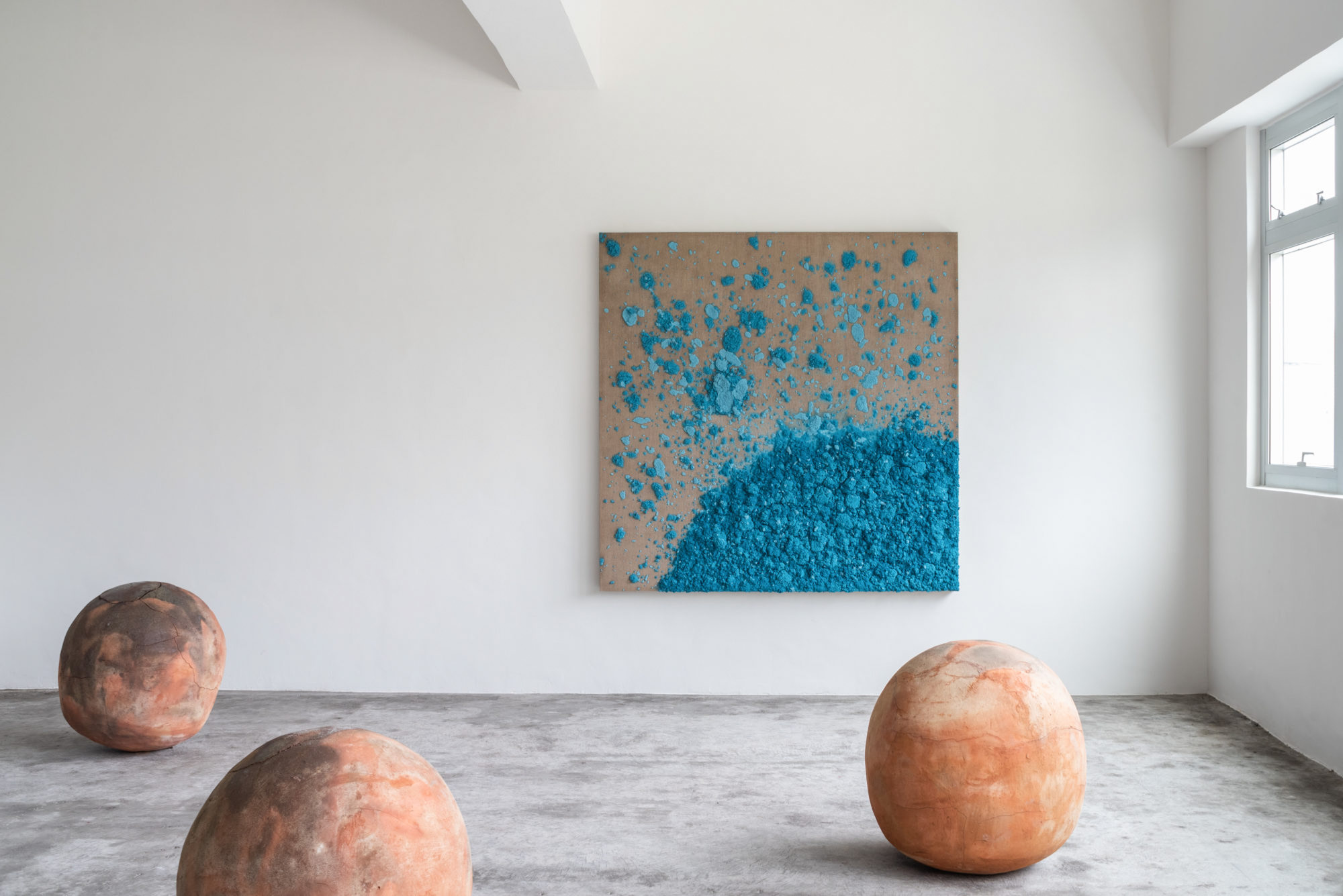 Feb 13–Sep 5
"A Thousand Li of Rivers and Mountains" marks the Mexican contemporary artist's first solo show in Greater China. On display are a series of new paintings informed by his two-week stay in Hong Kong in December 2019, during which he explored the use of the color turquoise, taking inspiration from Wang Ximeng's acclaimed 12-meter-long landscape A Thousand Li of Rivers and Mountains (1,113 CE). Accompanying Sodi's textured abstractions, rendered in pigment and sawdust on canvas, are the artist's elemental sculptures, made by extracting raw earth from the ground and mixing it with water and sand.
Mar 14–May 16 
One of Hong Kong's most recognized contemporary artists, Chow Chun Fai produces paintings, photographs, videos, and performances that are rooted in the city's politics. For "Portraits from Behind," the artist has created a series of small-format paintings that portray intense scenes from Hong Kong's protests in 2019, examining themes of anxiety and hopelessness, as well as the legacy of the former British colony's 1997 handover. Unlike the artist's earlier projects, such as his meticulously painted recreations of movie scenes, Chow's new series conveys spontaneity and urgency, taking an almost documentary approach to illustrate the city's struggles from a street-level perspective.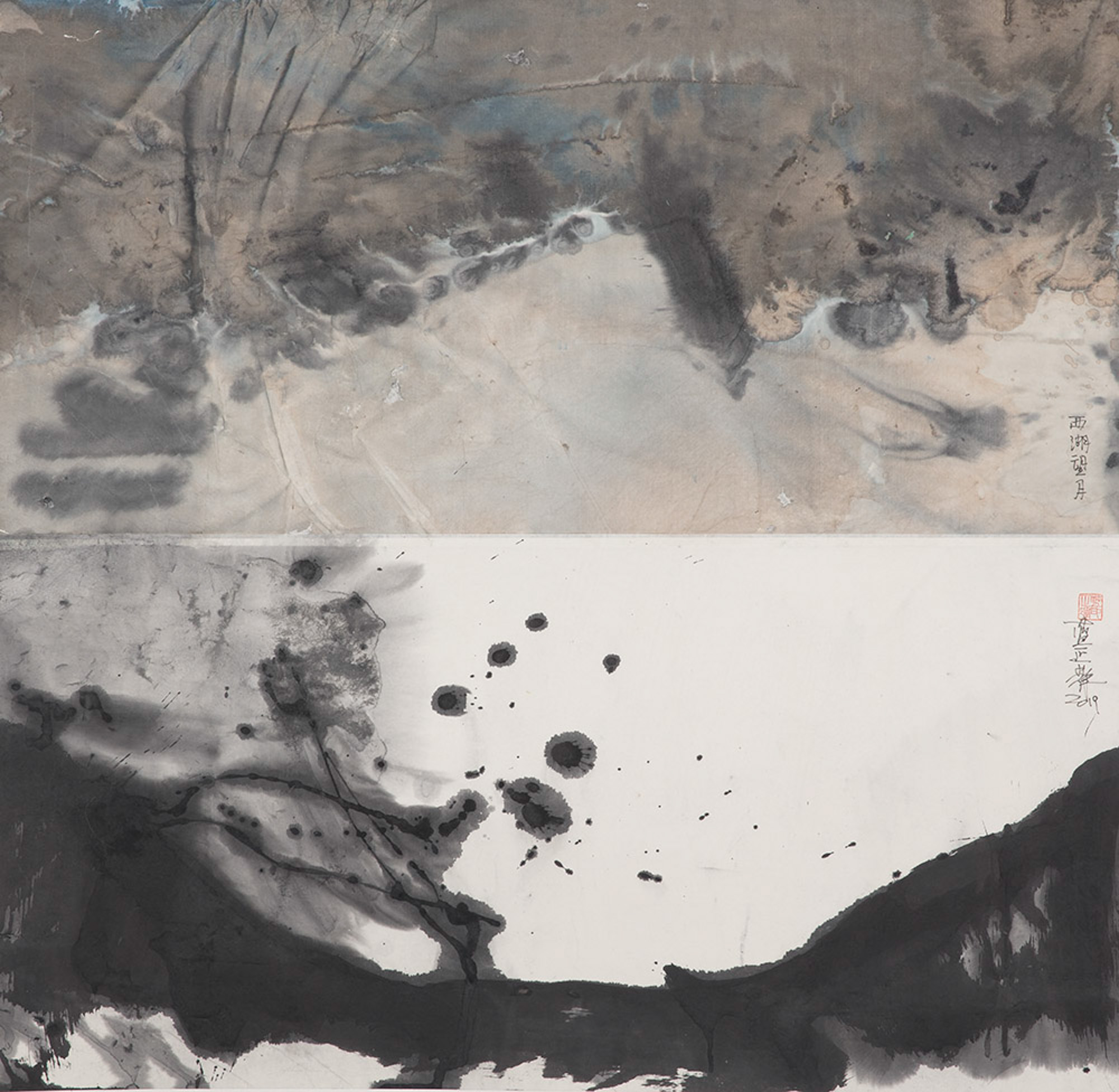 Apr 4–Jul 4
"Contemporary Forms of Ink Painting" sees Kum Chi-keung, Lan Zhenghui, Nan Qi, Walasse Ting, Zhang Yirong, Zhang Yu, and Michael Cherney push the boundaries of the traditional art form through new mediums and expressions. Zhang Yu, for instance, is known for applying ink and acrylic to objects and paper using only his index finger as part of his ongoing investigation into repetition, performativity, and identity. Zhang Yirong creates highly detailed ink depictions of flowers and butterflies, whereas Michael Cherney prints on rice paper his black-and-white photographs inspired by Chinese landscapes.
To read more of ArtAsiaPacific's articles, visit our Digital Library.