What's Showing in Hong Kong, May 2022: Southside, Wan Chai, Kowloon
By The Editors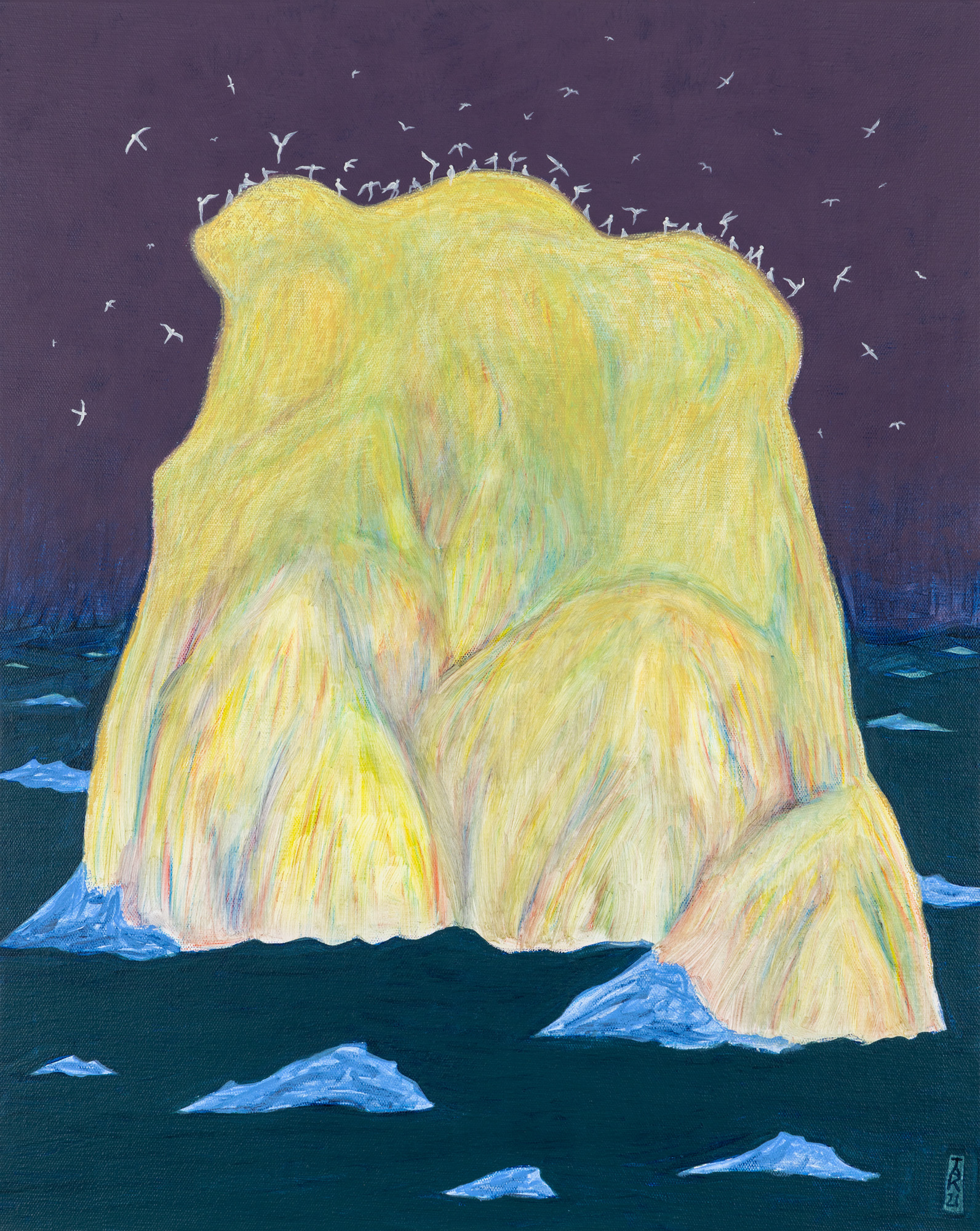 Galleries in Wong Chuk Hang and the greater Southside district continue to mount some of the city's most interesting exhibitions, from both international and local artists. An afternoon of exploring the area's industrial buildings is a chance to see artists in greater depth in these shows compared with the setting of an art fair. Further destinations await in Wan Chai and Tsim Sha Tsui for original shows by artists new and familiar to the Hong Kong scene.
Yeung Hok Tak
Kiang Malingue
Apr 22 – May 30
"What a Big Smoke Ring" features more than 20 recent paintings by painter Yeung Hok Tak, whose style mixes vivid colors, surreal humor, and elements of nostalgia in his scenes of Hong Kong. In one painting, the Lion Rock peak, for instance, becomes a craggy island populated by sea birds, while other scenes depict a tram as a chunk of dermis with hair and capillaries, and a close-up of a giant mouth smoking a tiny cigarette.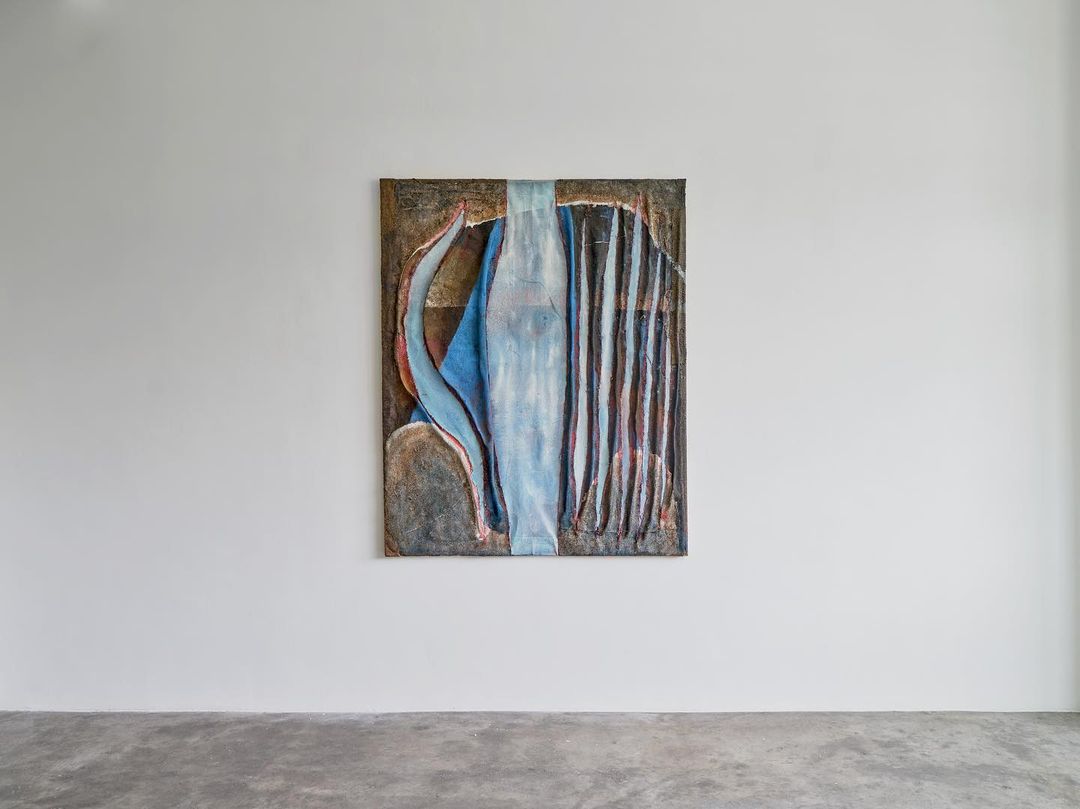 Tsuyoshi Maekawa
Axel Vervoordt
May 21 – Sep 24
Tsuyoshi Maekawa's exhibition relays a history of the artist's consistent fascination and exploration of materiality. "Selected Works 1958–2018" condenses six decades of works created by the Gutai Art Association member, predominantly fixed on intuitive art-making instead of representation. Maekawa advances from using burlap and cloth, heavy with postwar connotations, to developing a new monochromatic style and stitching.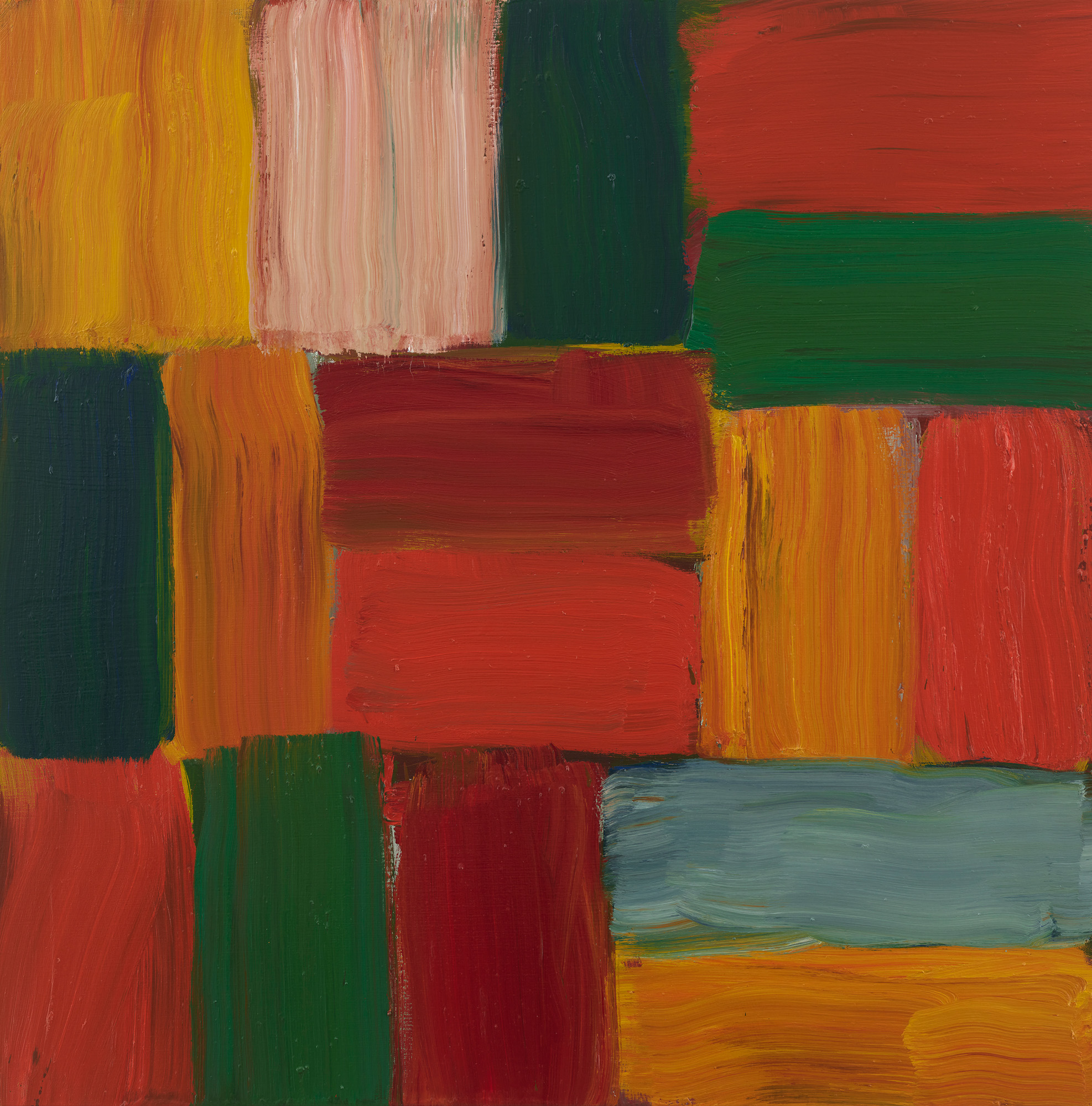 Sean Scully
Ben Brown Fine Arts
May 21 – Jul 30
New York-based painter Sean Scully is a heavyweight of postwar abstract painting, pairing influences from the emotive use of color in 1950s-era abstract expressionism with the internal compositional logic of hard-edged minimalist painting of the '70s. In seven new canvases, Scully layers paint with wide brushstrokes, forming bricks of color that resonate and harmonize with one another.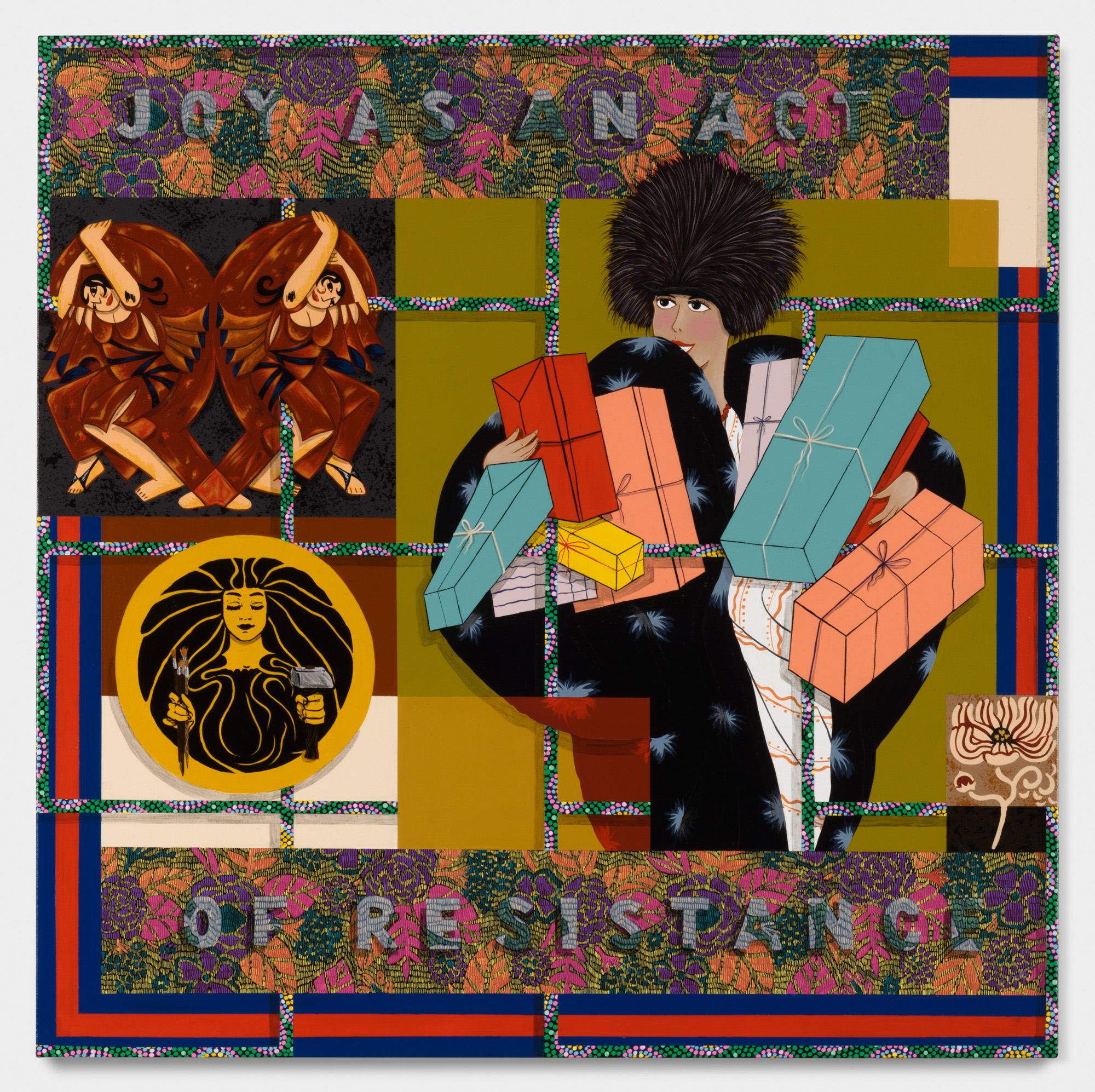 Amir H. Fallah
Denny Dimin
Apr 2 – Jun 4
"Joy as an Act of Resistance" is a showcase of recent paintings by the Los Angeles-based painter Amir H. Fallah, whose new series riffs on the idea of "revenge shopping" and pandemic fatigue. Drawing on his Iranian heritage in his visual idiom—floral motifs and Persian miniature-esque compositions—Fallah juxtaposes the 21st century's lush materialism with the unsettling currents of social unrest and environmental precarity.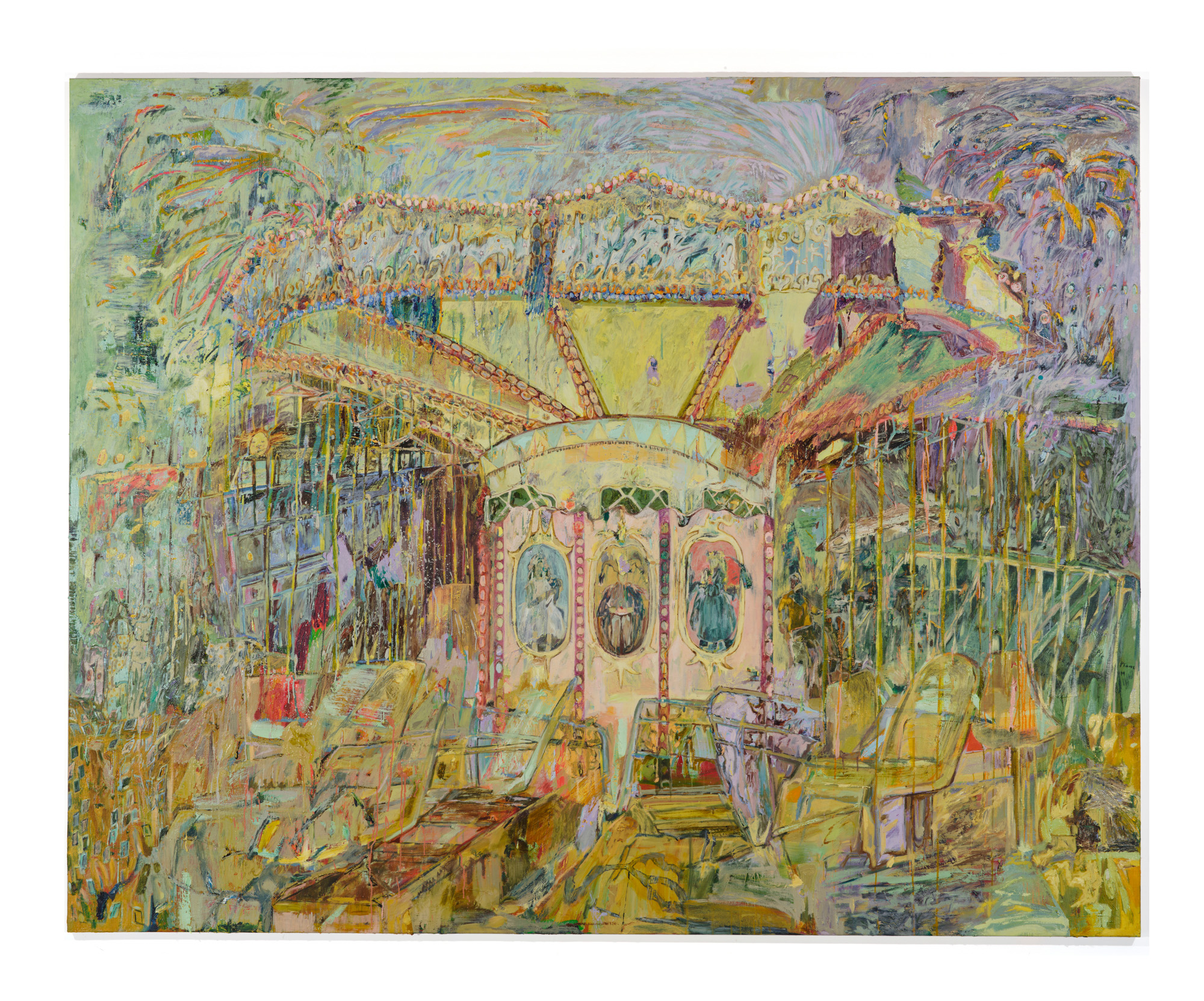 Un Cheng
Blindspot
May 24 – July 9
"What's there when you ain't home?" gathers young Hong Kong painter Un Cheng's recent emotive reflections on wandering in the world, from the chaotic tropical urbanity of Kowloon to the cold austerity of Iceland, where the artist did a residency in 2018. The show's centerpiece is the large canvas No Man is an Island (2020–22), depicting a giant, partially wrecked merry-go-round, which serves as a metaphorical site for events of recent years.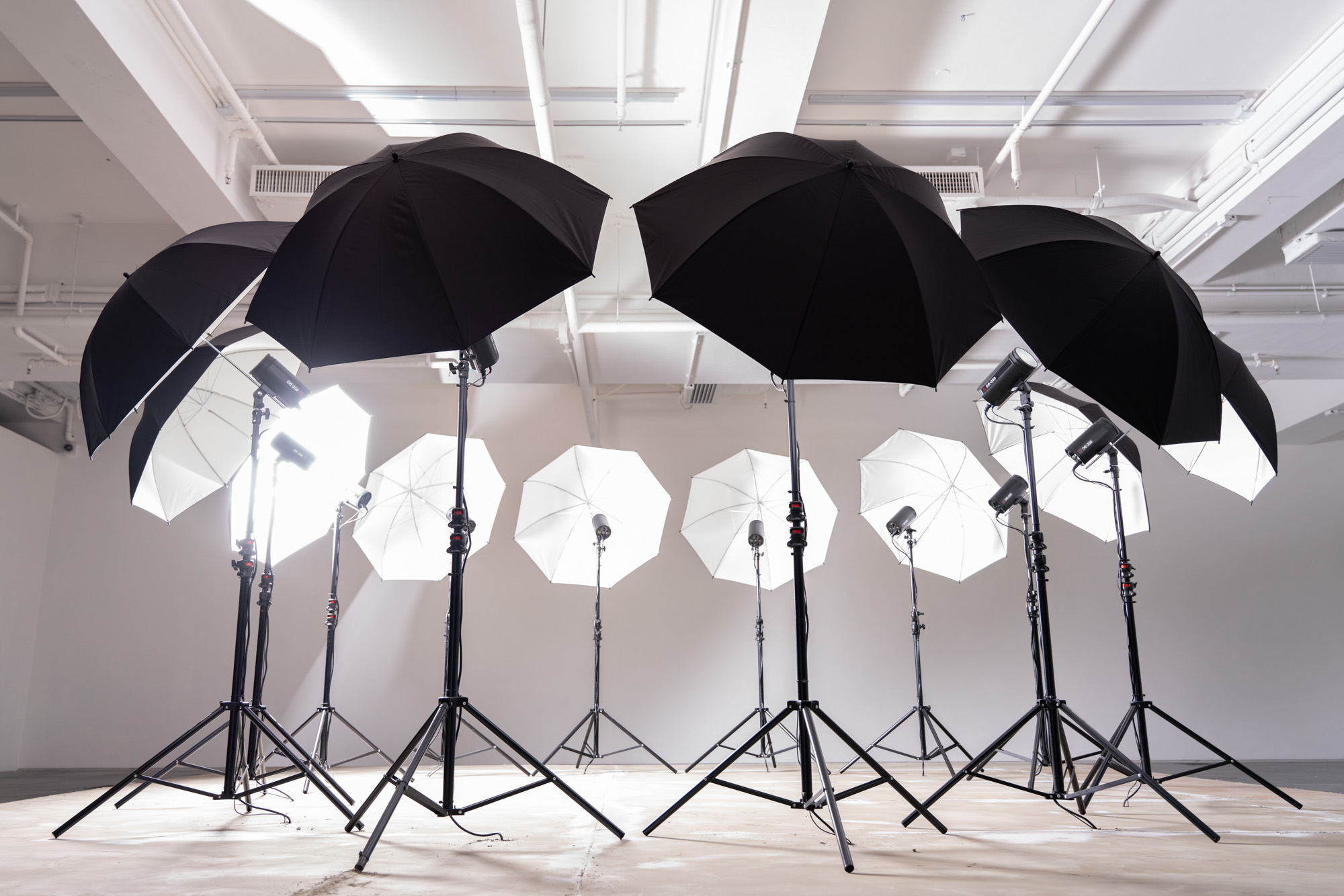 Xin Yunpeng
De Sarthe
May 14 – Jul 2
In "Simultaneous," Xin Yunpeng invites audiences to consider cleverly implemented psychological metaphors as expression of the dilemmas that arise from living in a collective reality. The exhibition ranges from moving images and photographs to site-specific installations in mixed media, creating both familiar and foreign experiences in a confined space to question interpersonal divergence in society.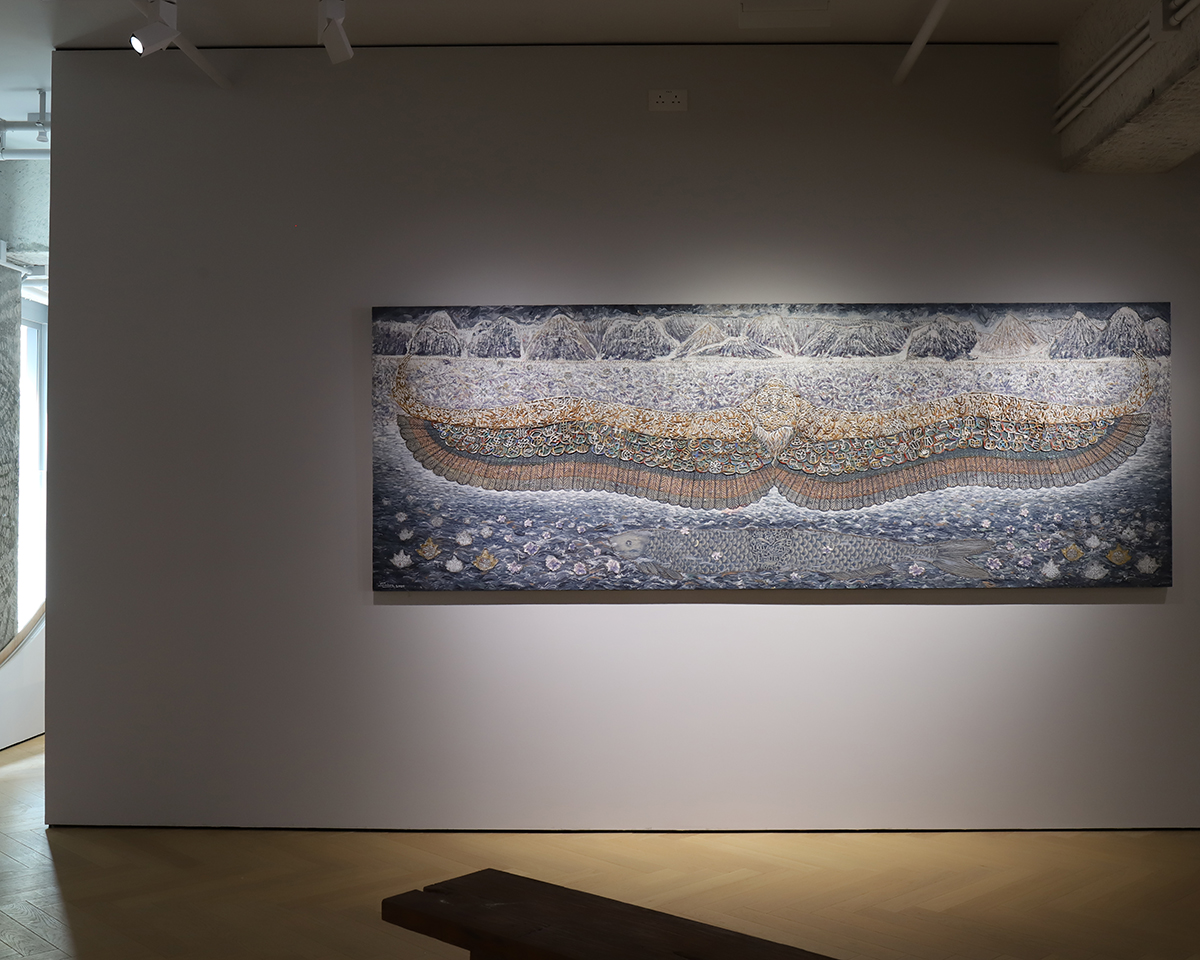 Leang Seckon
Rossi & Rossi
May 21 – Jul 9
A leading figure in Cambodian contemporary art, Seckon premieres his latest body of works. His rich cultural background but nightmarish experience of history has paved the way for his mixed-media on canvas collages, in which the artist merges Khmer lore with a historical and autobiographical approach to create epic scenes with vibrant tones.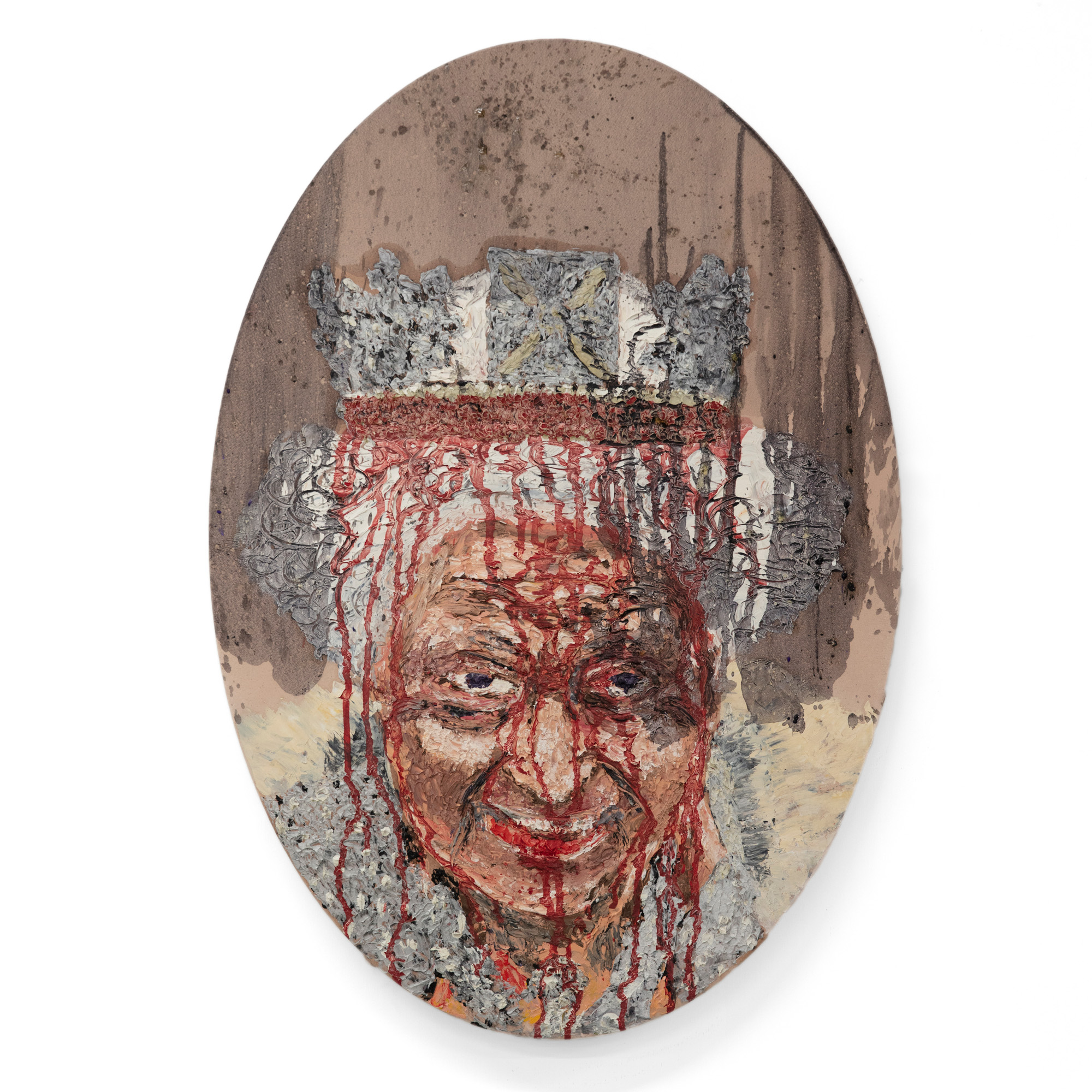 Xper.Xr
Empty
Apr 2 – Jun 4
"Bad Timing" is pseudonymous artist Xper.Xr's ("Chris-per") foray into the rarefied world of classical portrait painting. Rendered in admiring, reverential brushstrokes, his subjects are the former colony's self-appointed overlords—the financiers, technocrats, and religious leaders, whose sterling leadership brought years of shared prosperity, a flourishing of freedoms, and countless new shopping malls.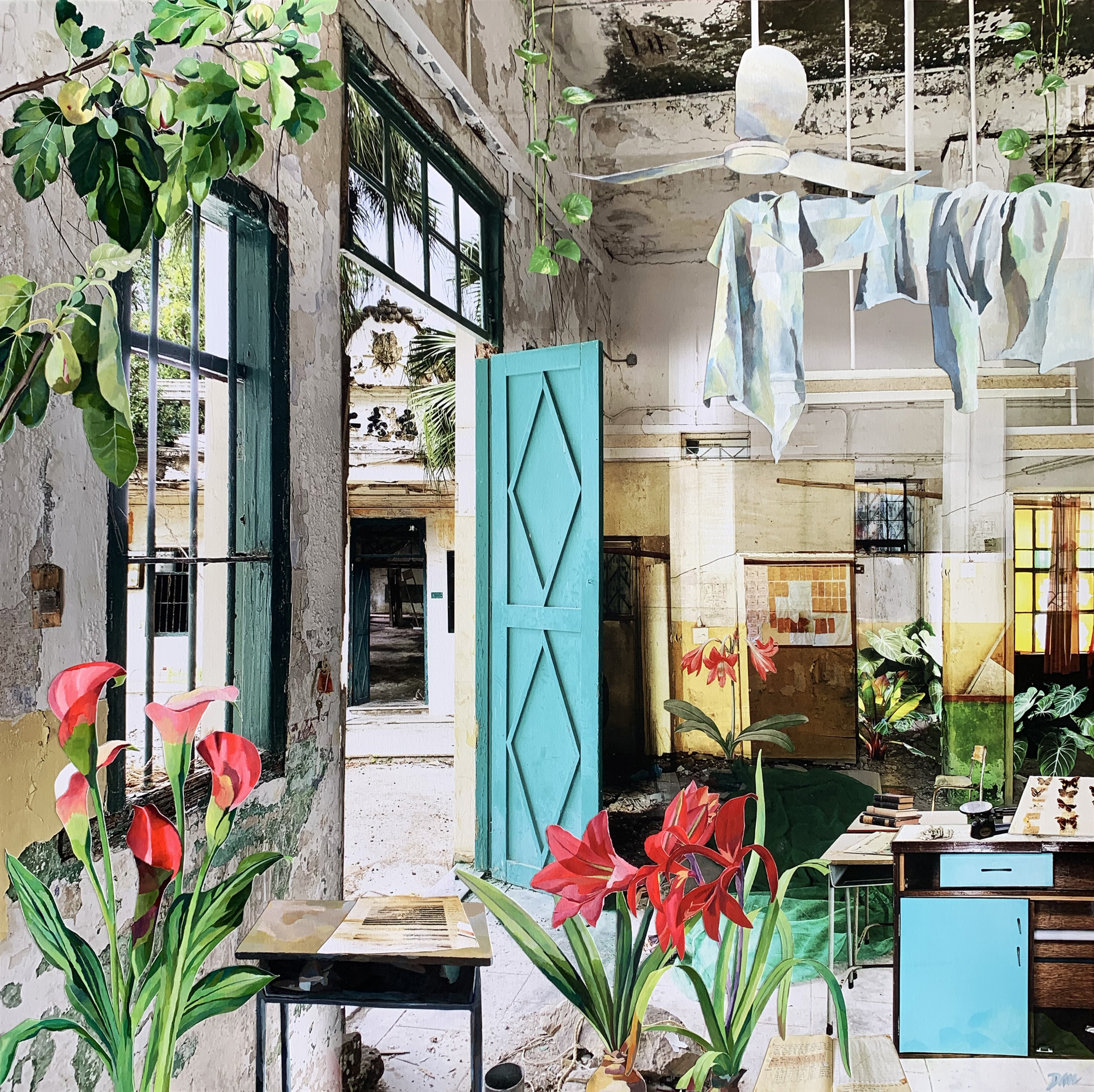 Daphne Mandel
Exit
Apr 30 – May 28
"Hong Kong Time Rift," Mandel's first solo exhibition at the gallery, showcases the artist's curious exploration of the juxtaposition of Hong Kong's urbanization and hidden ruins. The exhibition introduces the artist's newfound whimsy through mixed-media works on paper and videos reflecting on the city's past and present.
Alex Gardner
Mine Project
May 21 – Jul 2
"Drawing No Conclusions" is Los Angeles painter Alex Gardner's second show in Hong Kong and the debut of Mine Project's new space in Wong Chuk Hang. The artist's latest works on paper capture figures up-close, in moments of embrace, support, and proximity. Rendered with electric colors, the faceless Black protagonists wearing white t-shirts appear like idealized classical figures set in the contemporary moment.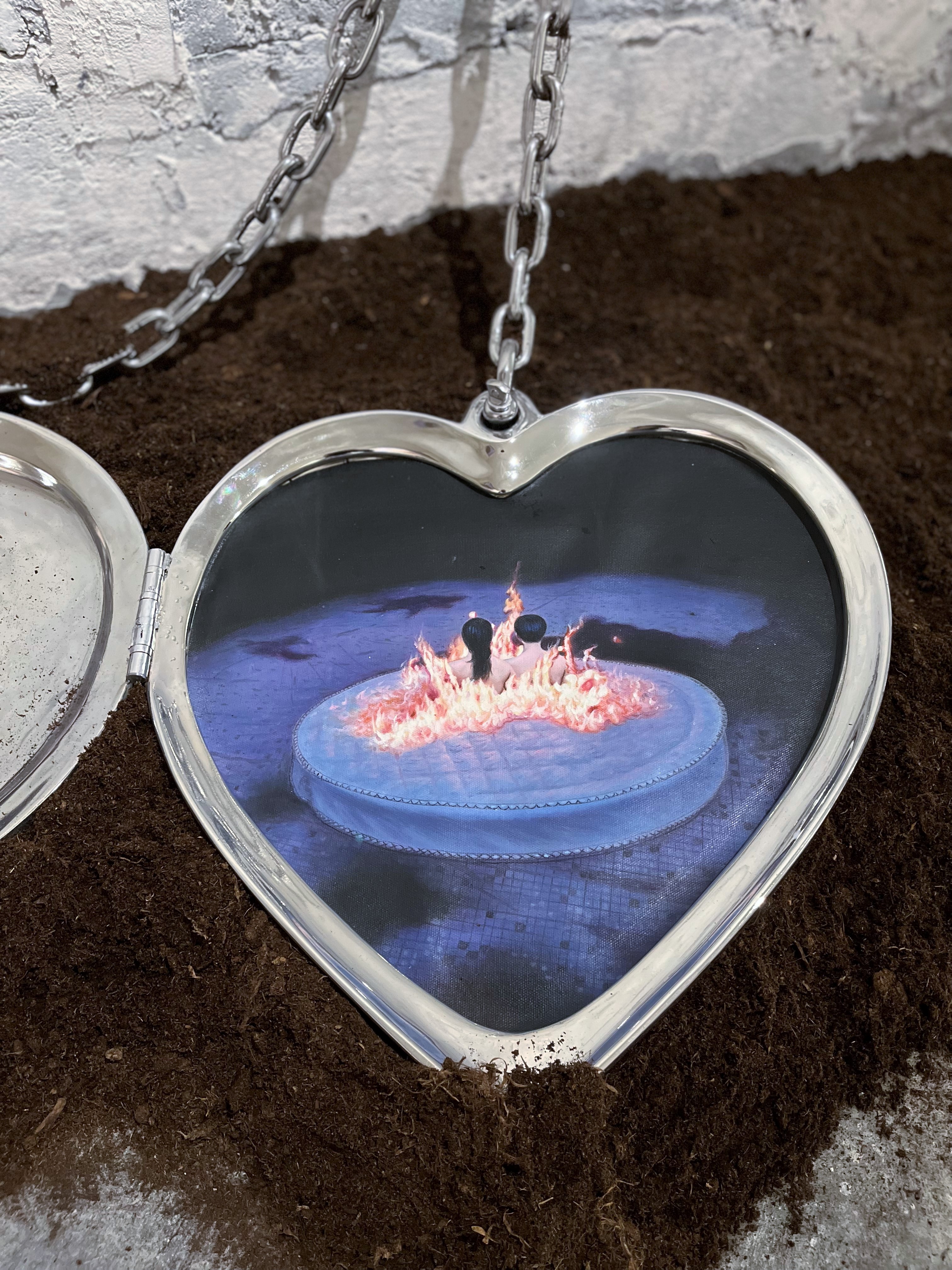 Virtue Village
PhD Group
Apr 16 – Jul 2
The artist duo known as Virtue Village have their first major exhibition in "Village Porn," a convening of works alluding to the long, and rebellious, traditions of queer and nonconforming communities that live outside mainstream society. The duo's sculptures conjoin BDSM props with motor parts, ghoulish spirit characters, and plants to reimagine a garden landscape of alternatively funny and spooky fetishistic delights.
Koak
Perrotin
May 21 – Jul 9
San Francisco-based artist Koak's first exhibition in Hong Kong, "The Driver," features the artist's signature subjects of the feminine and the feline, rendered in the soft, swooping lines of classic animated cartoons. Using vibrant colors and the subjects' physical postures to express the intense interiority of recent years, Koak reflects on the transforming sense of our selves amid turmoil and anxiety.