Singaporean Artist Ho Tzu Nyen in First Midcareer Survey Exhibition at SAM
By Singapore Art Museum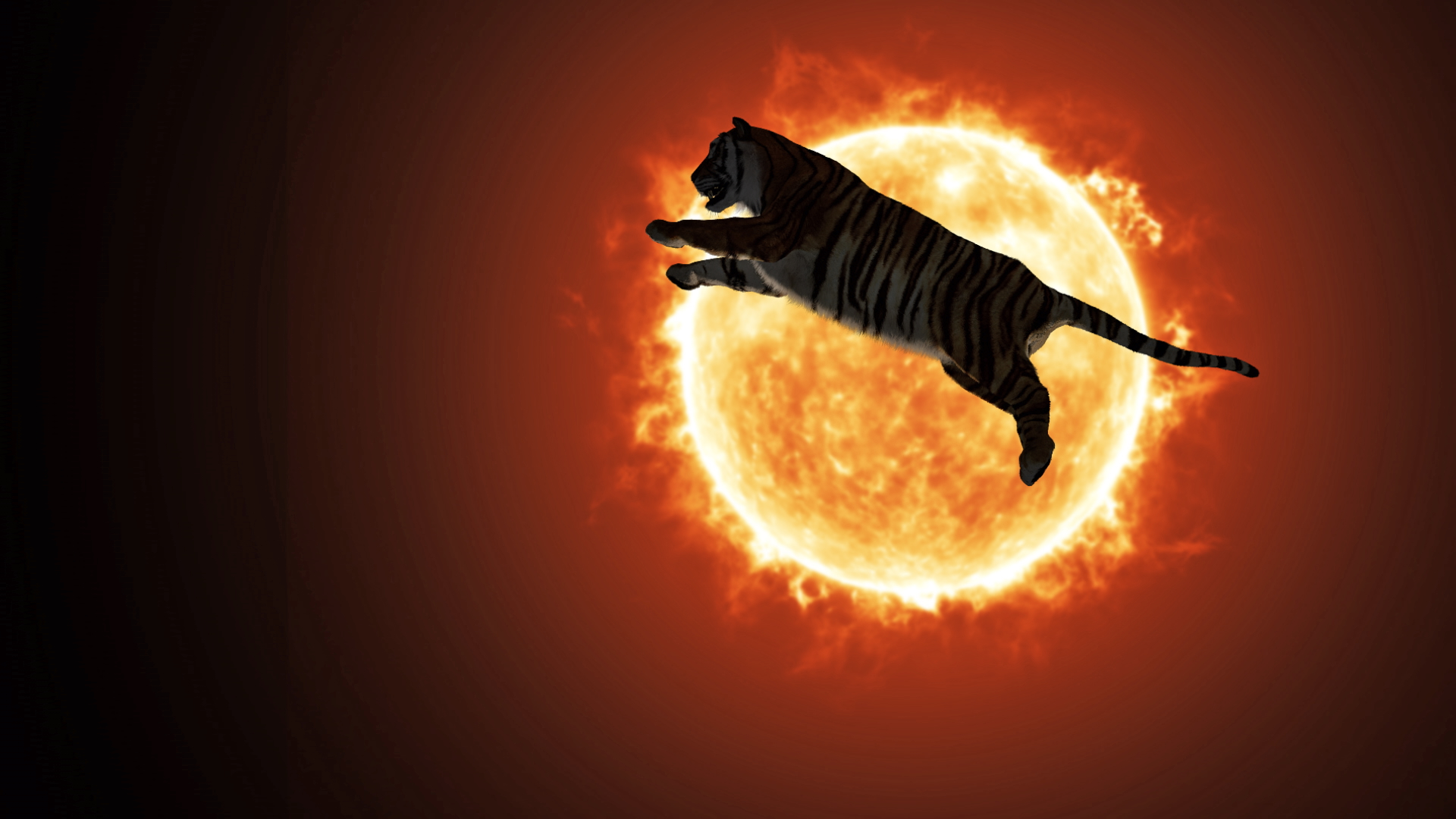 This month, Singapore Art Museum (SAM) opens "Ho Tzu Nyen: Time & the Tiger," a solo exhibition by critically acclaimed Singaporean artist Ho Tzu Nyen that features eight major installations, including a new commission titled T for Time. Co-organized by SAM and Art Sonje Center (ASJC), this is the first midcareer survey devoted to Ho's practice over the past two decades, drawing largely from SAM's collection. The exhibition will travel to numerous venues across the world after its premiere at SAM at Tanjong Pagar Distripark from November 24, 2023, to March 3, 2024.
One of the most internationally recognized contemporary artists from Singapore, Ho is a visual artist, writer, theatre-maker, and filmmaker whose practice has continuously challenged conventional hierarchies in our understanding of the past. His works are narrated through a constellation of unruly characters, acting as mediums through which Ho engages with the nature of identity, storytelling, and the passage of time in Asia, particularly since the Second World War. It is through these critical engagements that Ho's practice has gained an international following.
The title of the exhibition, "Time & the Tiger," alludes to the primary source of Ho's work: the fascination with the dispersion of tigers across Asia over time. With glacial shifts and rising sea levels across two million years, the tiger went from roaming freely across Asia to being on the brink of extinction today. More recently, tigers were also a potent symbol of power during Japan's invasion of Southeast and East Asia, while the weretigers of the Malay world serve as a bridge linking humans and ancestral memory. Tigers, in other words, allow us to think about time through various scales: from the geological scale of transformation to the Asian continent to the cosmological scale of ancestral memory. For Ho, time is not just a linear progression but a multi-dimensional matrix shaped and reshaped by cultural, ecological, and historical forces, where the tiger serves as a powerful emblem of its fluidity and complexities. While shaping this exhibition, Ho mused: "The question is: Can all these scales of time co-exist and thrive simultaneously? It is this possibility that fascinates me."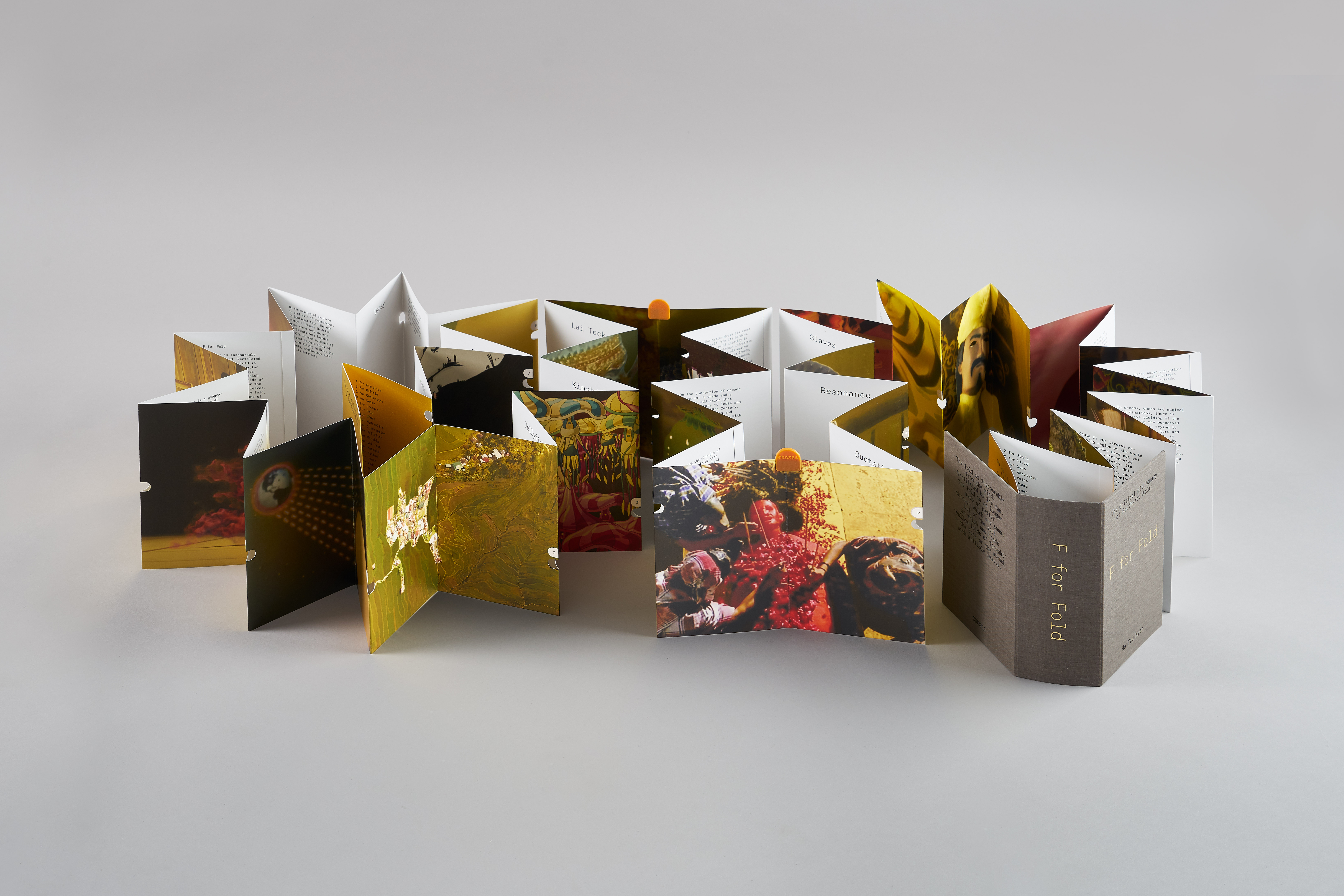 Presenting Two Decades of Artistry and Beyond
Taking over Galleries 1 and 2 at SAM, with an off-site presentation at the public libraries, "Ho Tzu Nyen: Time & the Tiger" brings together major artworks drawn largely from SAM's collection, which holds the largest collection of Ho's works to date, including The Cloud of Unknowing (2011); The Name (2015–17) and The Nameless (2015); CDOSEA (2017); One or Several Tigers (2017); and Hotel Aporia (2019). These iconic works form the curatorial core of the exhibition, with Hotel Aporia displayed as a central work.
First commissioned for the 2019 Aichi Triennale as a site-specific installation, Hotel Aporia is a multichannel video installation that reimagines a gathering of characters caught up in the heady mix of Japan's militant nationalism and imperial ambitions. The work considers the long-lasting implications of Japan's militant nationalism on the region, as well as the complexities and convoluted relationships that emerged from it. For its presentation at SAM, a series of pavilions have been constructed, outfitted with tatami mats and shoji screens, to create an immersive experience in the architectural style of a Japanese inn.
Central to his practice in the past two decades is The Critical Dictionary of Southeast Asia (2012– ), an evolving framework under which the artist has produced and organized works such as The Name, The Nameless, and One or Several Tigers. An ongoing project, Ho continues to utilize it to gather research materials and build a parallel model of the region's complexities set against a global history of the Left, of decolonization and imperialism—a reflection of Ho's transformative practice over the years.
As Eugene Tan, Director of SAM, and Lead Curator for "Time & the Tiger," puts it: "Ho's art is emblematic of a radicalism, perpetually in motion. It sheds its skin when it needs to; it evades easy categorization and dodges classification. Yet, one thing remains certain: in a time where complexity is reduced to soundbites, Ho's art serves as a reservoir of reflection and critique. Ho's research and interest in the construction of history, especially within the region of Southeast Asia, is aligned with SAM's focus on spotlighting how global and contemporary issues can be understood through a Southeast Asian perspective. We look forward to audiences immersing themselves in the worlds and narratives he has created over the past two decades."
About the New Commission: T for Time
As part of SAM's efforts to champion Singaporean artists, the museum has collaborated with Ho on artwork commissions over the years, with the most recent installation H for Humidity (2022) presented as part of SAM's group exhibition "Lonely Vectors." For this survey exhibition, the museum has commissioned the new work T for Time (2023)—a two-channel video installation that engages with the cultural histories of time and time-keeping traditions across Asia. Time is a critical dimension that underlies most, if not all, of Ho's works produced over the last two decades.
Artist Ho Tzu Nyen says: "T for Time is, in a certain sense, the most personal work I have made, and yet nothing of my person is in the work at all. I would say there are parallels here and there that are embedded in it. Much of its foundations lie in the transformative 1980s, a pivotal decade in my rather middle-class and relatively comfortable childhood in Singapore. The 1980s symbolized a significant shift on a grander scale, too; as Southeast and East Asian economies thrived, giving rise to the term 'Tiger Economies.' Essentially, T for Time is a collection of many anecdotes about time, and it comes from different historical moments and cultures, but it makes no claim to be universal. In the end, the work still became a subjective work, rooted very much in my specific moment, in my specific trajectory."
The work is co-commissioned with the exhibition's co-organizers, ASJC, and in collaboration with international partners, including M+, Museum of Contemporary Art Tokyo, and Sharjah Art Foundation. This partnership across institutions for the new commission is emblematic of SAM's effort to broaden and globalize the production and curatorial support given to contemporary artists from Singapore and the region.
Connecting audiences with Ho's practice and body of works
As a leading institution in Singapore and the Southeast Asian contemporary art scene, SAM is working closely with art institutions across the globe to profile Ho on the international stage and provide opportunities for international audiences to engage with his body of works. Led by Eugene Tan, Director of SAM, and Sunjung Kim, Artistic Director of Art Sonje Center, the exhibition's curatorium is comprised of Shabbir Hussain Mustafa, Kenneth Tay, Selene Yap, and Angela Pinto (from SAM), as well as Jang Un Kim and Je Yun Moon (from ASJC). Time & the Tiger will travel to ASJC (Seoul) before moving to the Hessel Museum of Art (New York) by June 2024. Both SAM and ASJC are also currently in discussions with various international partners across Asia and Europe to further travel the exhibition.
While key works of Ho Tzu Nyen from SAM's collection will continue to form the core of "Time & the Tiger," the presentations overseas will each be further tailored according to the curatorial interests and institutional contexts of the respective partners. The exhibition is accompanied by a fully illustrated catalog featuring critical texts by the exhibition's curators and the artist's writings.
In Singapore, as SAM continues to bring contemporary art closer to local communities by presenting art programming in everyday spaces, visitors can also look forward to catching 4x4 – Episodes of Singapore Art (2005)—a television series on pivotal moments in Singapore's art history that Ho had originally created for broadcast on national television—at the public libraries of Jurong, Queenstown, Tampines, and Woodlands.
At Tanjong Pagar Distripark, there will be complementary public programs available daily alongside the exhibition, running until March 2024. These include an artist's keynote lecture, storytelling sessions, family-friendly activations and puzzle games, and curator tours.
The exhibition will be showing at SAM at Tanjong Pagar Distripark in Singapore from November 24 to March 3, 2024, ASJC in Seoul from June 4 to August 4, 2024, and Hessel Museum of Art in New York from June 26 to December 1, 2024. General Admission (free for Singaporeans and PRs) applies for SAM at Tanjong Pagar Distripark. More information on "Ho Tzu Nyen: Time & the Tiger" can be found here.
About the Singapore Art Museum
Singapore Art Museum opened in 1996 as the first art museum in Singapore located in the cultural district of Singapore. Known as SAM, the museum presents contemporary art from a Southeast Asian perspective for artists, art lovers and the art curious in multiple venues across the island, including a new venue in the historic port area of Tanjong Pagar.
The museum is building one of the world's most important public collections of Southeast Asian contemporary art, with the aim of connecting the art and the artists to the public and future generations through exhibitions and programmes. SAM is working towards a humane and sustainable future by committing to responsible practices within its processes.
To find out more, visit www.singaporeartmuseum.sg
About Art Sonje Center
Art Sonje Center is a dynamic contemporary art museum situated in Seoul, South Korea, dedicated to showcasing the experimental artistic practices of our time. Established in 1995, ASJC provides a platform for artists whose work challenges traditional norms and pushes the limits of artistic expression. Through its thought-provoking exhibitions, public events, and learning programs, ASJC fosters critical discourse and reflection on the role of art in addressing contemporary social, cultural, and political concerns.
ASJC takes a bold approach to exhibition-making by collaborating with artists and professionals from various fields, including music, culture, architecture, dance, and fashion. Moreover, the museum is committed to supporting emerging artists, both nationally and internationally, and providing them with a platform to showcase their work to the wider art community. By promoting meaningful dialogues between artists and the public, ASJC plays a vital role in shaping the cultural landscape of our time.
To find out more, visit www.artsonje.org
*This post is presented by Singapore Art Museum.