Shows to See: Mid-April, 2023
By The Editors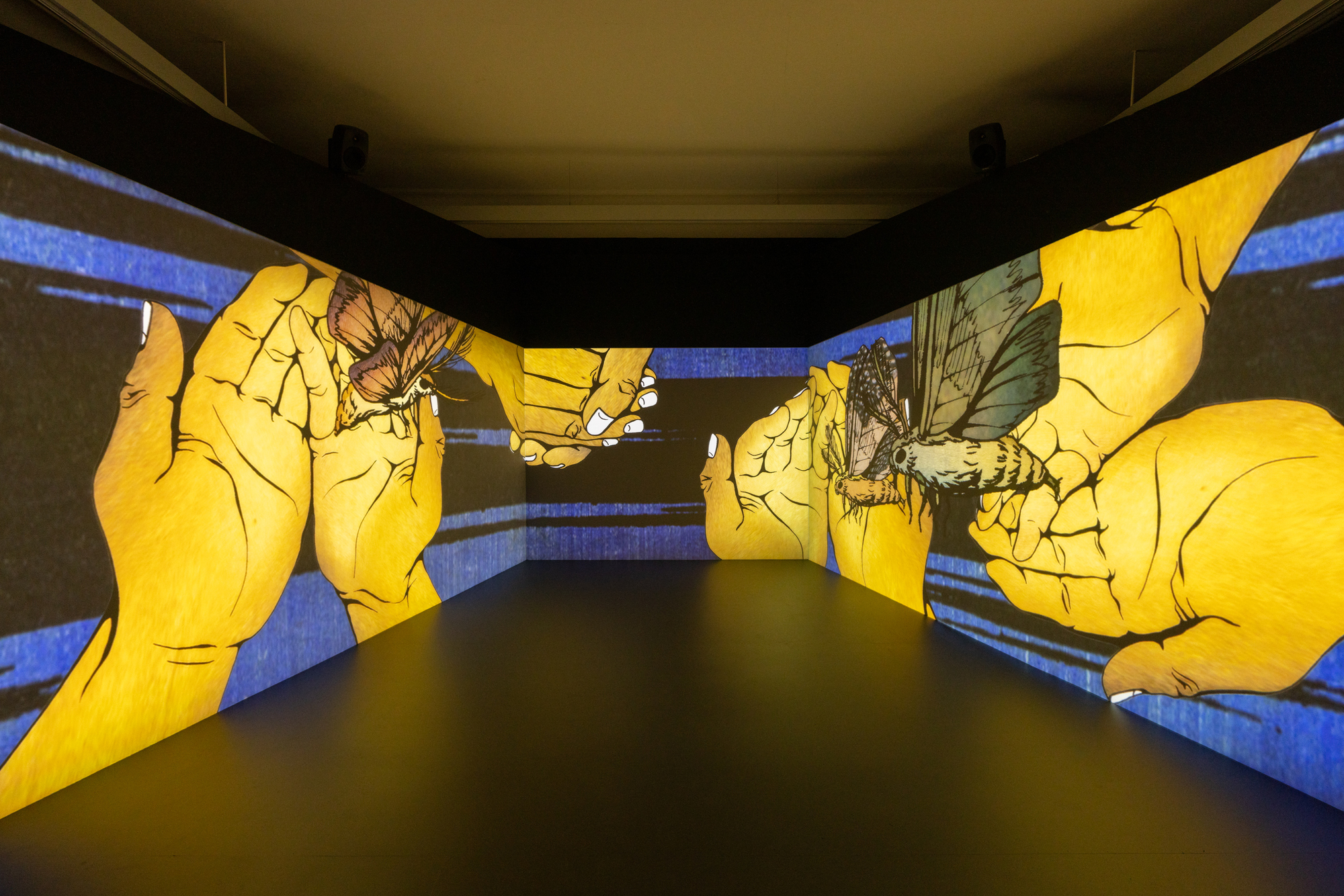 APR 1–AUG 27
Tabaimo: "Nest"
GL Strand, Copenhagen
Japanese mixed-media animation artist Tabaimo collapses reality and fantasy within the societal contexts of works. Her latest exhibition at Copenhagen's contemporary art center GL Strand, "Nest," features immersive videos and installations that are humorous and bluntly grotesque depictions of present generations' attempts to navigate tradition and contemporary realities. For this exhibition, four selected large-scale installations and a newly created, site-specific wall work highlights the building's past as a bourgeois residence and present-day public art institution.
MAR 8–APR 28
Caline Aoun: "Are androids covered with electric dew?"
Marfa', Beirut
Lebanese artist Caline Aoun explores the conditions of time and location in her conceptual installations and sculptures. In an attempt to disrupt conventional art-viewing experiences, the artist has reconfigured the gallery environment at Marfa' to visualize typically intangible natural phenomena. Her monochrome paintings on aluminum, cooled by freezer compressors holding the surfaces below freezing point, capture humidity (or dew) and transform it into frost on the surface. In the adjacent gallery, the artist removed the fluorescent light fixtures from the ceiling and covered them in copper, transmitting the heat into a sculptural form.
APR 22–JUL 2
Monira Al Qadiri: "Mutant Passages"
Kunsthaus Bregenz
Oil and its myriad forms engineered by the petrochemical industry—from plastics to asphalt and cosmetics—is the subject explored by Monira Al Qadiri in a major solo exhibition of new works, "Mutant Passages," at Kunsthaus Bregenz. Born in Senegal, raised in Kuwait, and educated in Japan during her teenage years, Qadiri pursues the iridescent beauty and the unfolding climate crisis associated with the fossil fuel in large-scale sculptures and installations that reference large-scale ecological disasters of recent decades.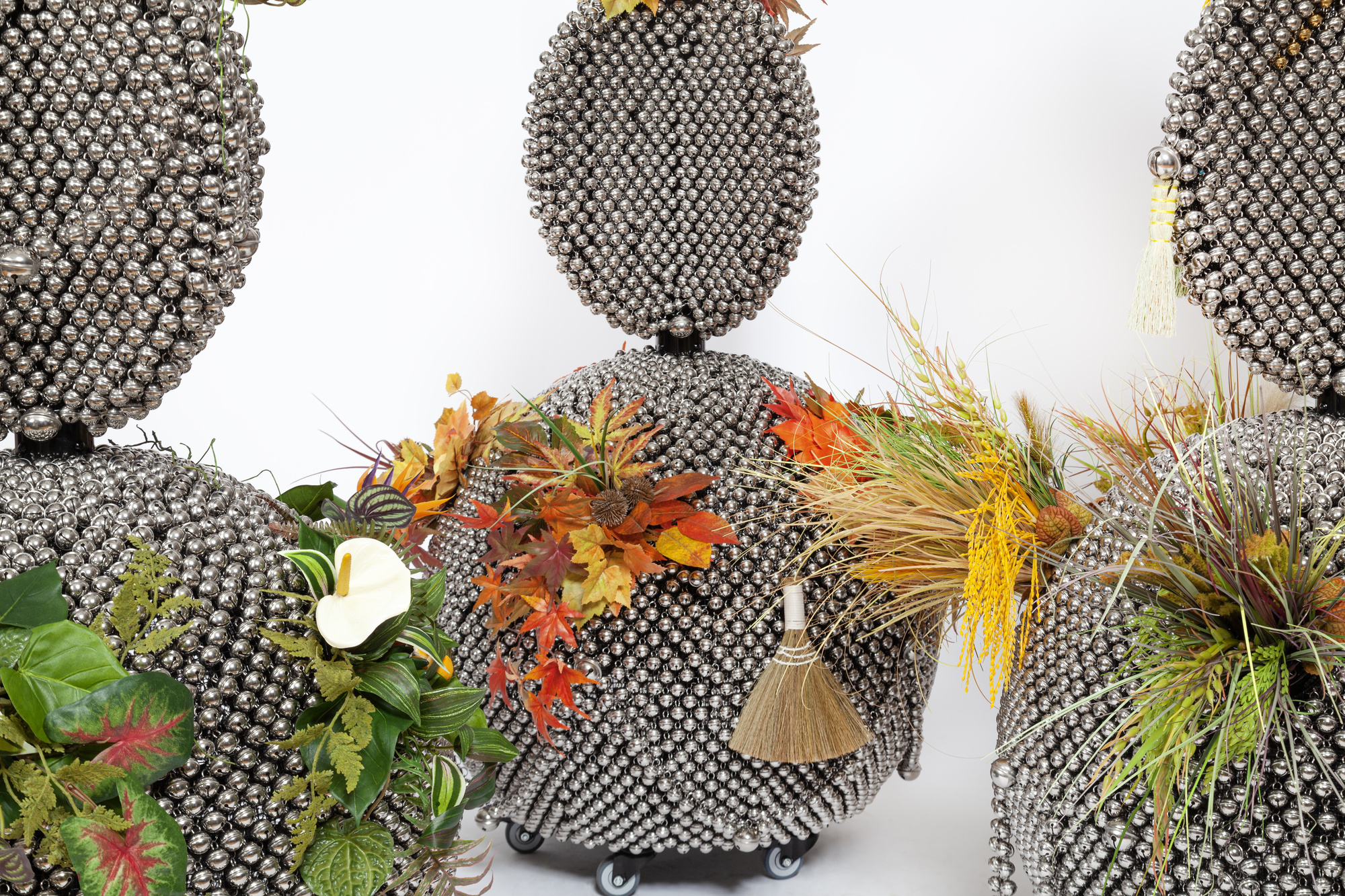 APR 22–SEP 10
Haegue Yang: "Several Reenactments"
SMAK, Ghent
South Korean sculptor and installation artist Haegue Yang is known for her resonant installations that respond to specific architectural and historical contexts with material dexterity, combining industrially produced household materials with artisanal techniques. "Several Reenactments" is Yang's first solo museum exhibition in Belgium, featuring a major new installation of 17 sculptural characters adorned with metal bells, Warrior Believer Lover – Version Sonic (2023), accompanied by Igor Stravinsky's revolutionary ballet music Le Sacre du Printemps (1913), as well as adjacent galleries showcasing mirroring compositions of works, old and new.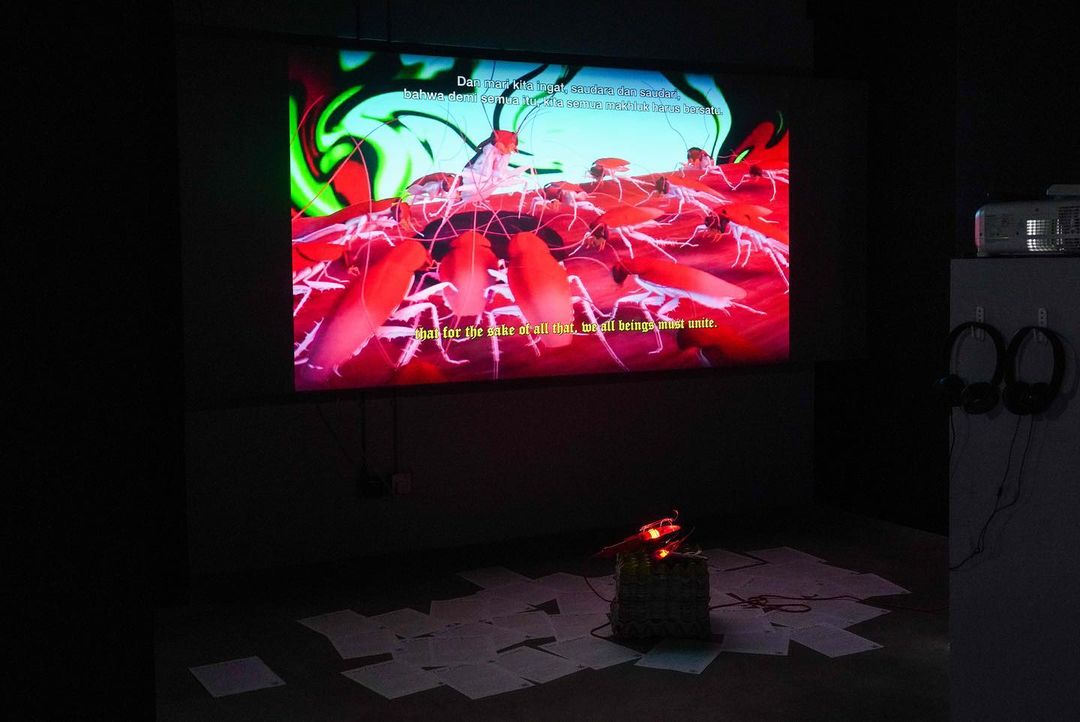 MAR 19–APR 30
Natasha Tontey and Riar Rizaldi: "New Pessimism: Tropical Frontier"
Tomorrow Maybe, Hong Kong
Tomorrow Maybe staged a duo-Indonesian-artist presentation of works produced over the last decade by artist-designer Natasha Tontey and filmmaker Riar Rizaldi. The artists, bound by their cultural heritage and shared interests in horror cinema of the 1980s and '90s, embody Indonesia's rapidly changing social and artistic landscape through campy re-envisionings of local soap operas, ghost stories, sci-fi pulp literature, and more. "New Pessimism: Tropical Frontier" brings together a series of works from 2017 to the present-day demonstrating both artists' less-than-optimistic interpretations of the world's dire social and ecological climate today.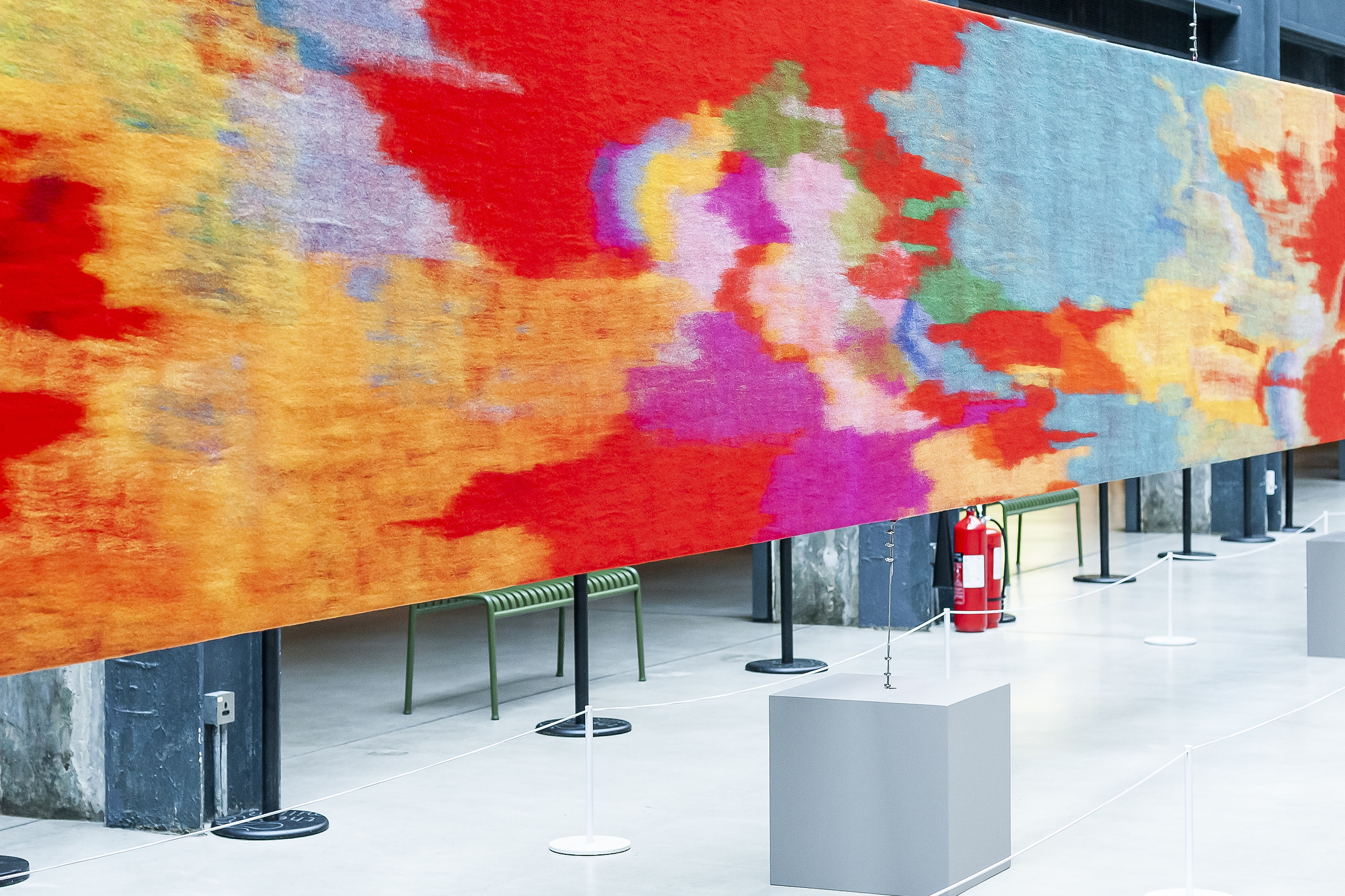 FEB 25–MAY 21
"Clouds, Power and Ornament – Roving Central Asia"
Centre for Heritage, Arts and Textile, Hong Kong
Hong Kong's Centre for Heritage, Arts and Textile examines the centrality of textile production and craft to Central Asian communities in this two-part exhibition, with a particular focus on female artists and artisans overlooked by mainstream narratives. "Clouds and Power," co-curated by Eurasian artist collective Slavs and Tatars and Beijing-born researcher You Mi, follows a bazaar format in exploring Central Asian contemporary art; while the second section, "Suture: Reimagining Ornament," curated by independent curator Alexandra Tsay, focuses on traditional Central Asian ornamentation as well as the political and societal changes in Central Asia.
Subscribe to ArtAsiaPacific's free weekly newsletter with all the latest news, reviews, and perspectives, directly to your inbox each Monday.