Shows to See in Late January, 2023
By The Editors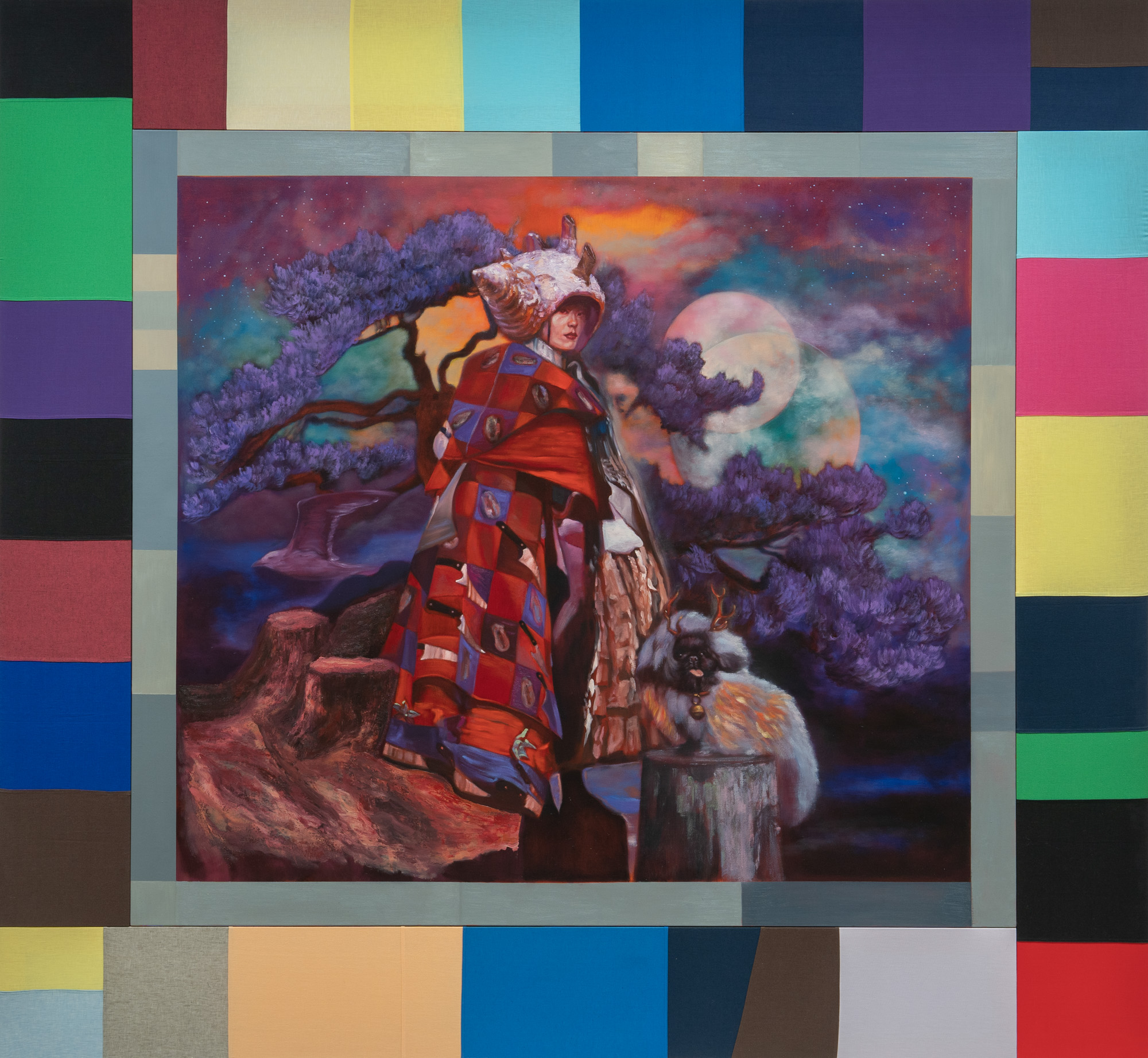 Seoul
Jan 6–Feb 25
"Myths of Our Time"
Thaddaeus Ropac
Technology and tradition collide in this group show of three Korean artists—Heemin Chung, Sun Woo, and Zadie Xa—each of whom seeks to distill and establish personal mythologies through the act of storytelling. The artists experiment with forms by combining a variety of media, blending painting with textiles in the case of Xa, utilizing modeling software to construct canvas works and sculptures, as with Chung, and deploying photo-editing software in the surrealistic canvases by Sun Woo. While the artists share a concern for how contemporary existence is bound to technological innovation, each creator proffers a unique perspective and distinct approach to world-imagining and art-making.
Hong Kong
Nov 26, 2022–Feb 18
Apichatpong Weerasethakul: "A Planet of Silence"
Kiang Malingue
The second show by Thai filmmaker and artist Apichatpong Weerasethakul in Hong Kong after his 2016 show at nonprofit Para Site, "A Planet of Silence" features still and moving images from recent travels and projects. The double-channel video installation For Bruce (2022) pays homage to the late avant-garde filmmaker Bruce Baillie (1931–2020) and was recorded as Apichatpong trekked in the Amazon jungle of Peru. Related to the artist's award-winning recent feature film Memoria (2022) comes an ancillary scene of Tilda Swinton's character falling asleep, which Apichatpong interweaves in dreamlike fashion with another film made in collaboration with with composer Ryuichi Sakamoto. Photographic works revisit Thailand's northeastern region of Isan during the pandemic lockdown.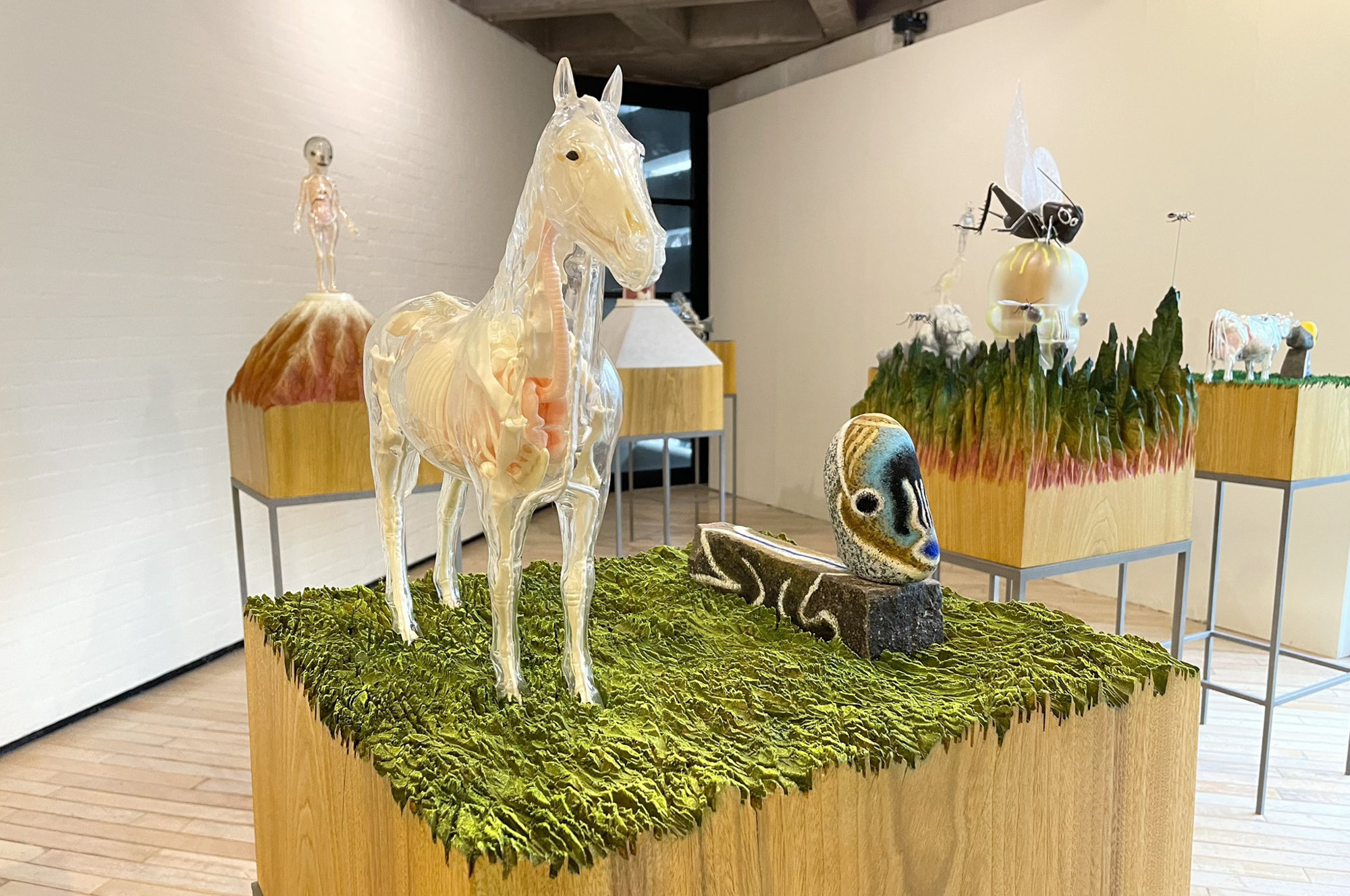 Tokyo
Nov 6, 2022–Mar 12
Izumi Kato: "Parasitic Plastic Models"
Watari-um, The Watari Museum of Contemporary Art
With the pandemic halting or postponing exhibitions, recent years offered fertile time for artistic experimentation and discovery—in the case of Izumi Kato's "Parasitic Plastic Models," a nostalgic rediscovery of one's childhood memories, as the artist looked back at the preoccupations of his boyhood. His latest exhibition at the Watari Museum of Contemporary Art highlights the artist's wonder for the natural world and beyond through model kits of figurines with appearances that seem to straddle the earthly and extraterrestrial worlds. Using wood, stone, and plastic, the artist created his own "plastic model kits" to emulate vintage ones of animals and insects he came across on Yahoo! Auctions and eBay.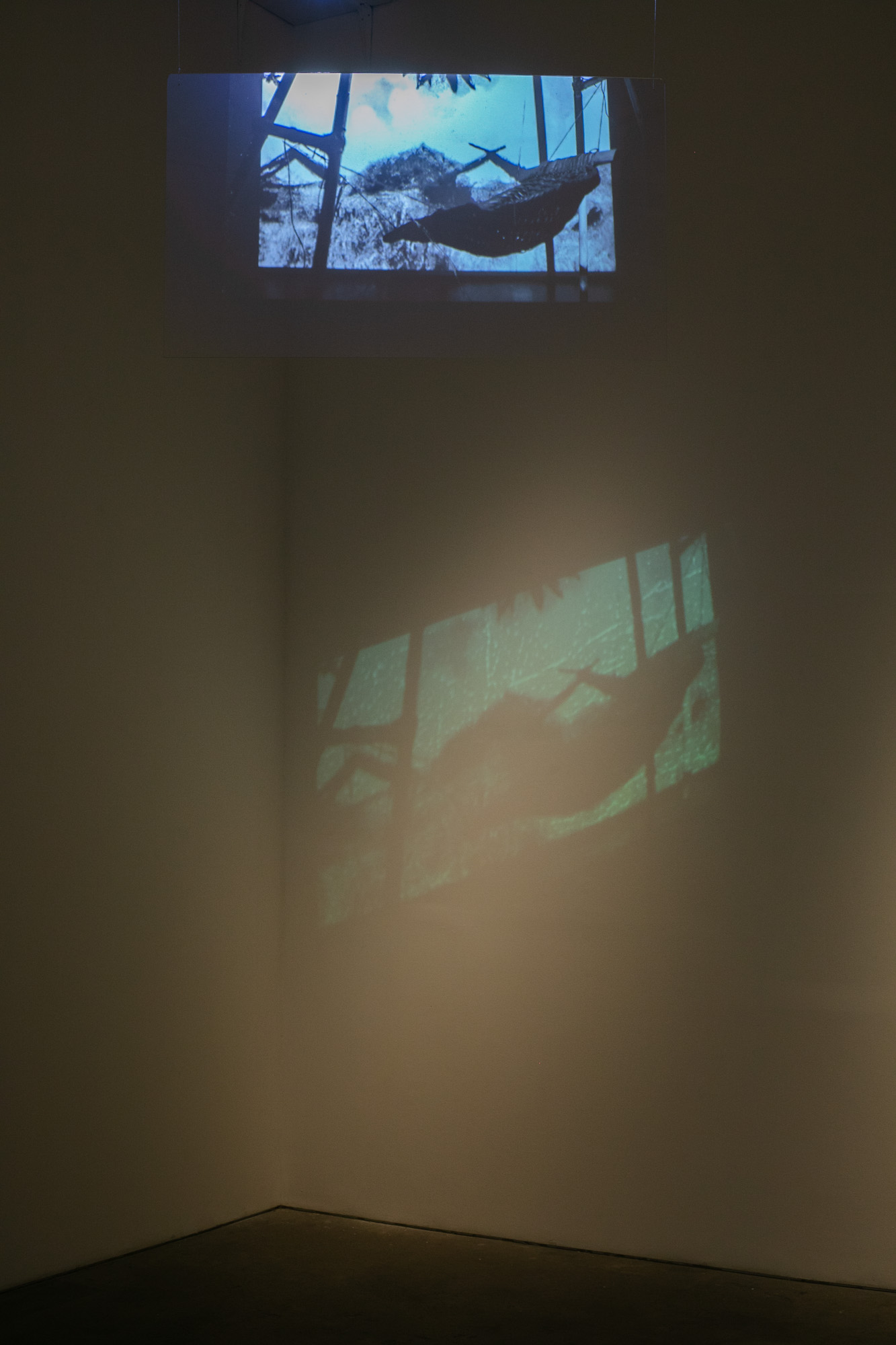 Manila
Jan 14–Feb 11
Corinne de San Jose: "Lazy Projectors"
Silverlens
Interdisciplinary media artist Corinne de San Jose resurrects the lost 1919 film, Dalagang Bukid (Country Maiden) by pioneer Filipino director José Nepomuceno, in "Lazy Projectors." Deemed to be the first Filipino-made feature film in the Philippines, Dalagang Bukid is an adaptation of an operetta about a young woman forced to marry a loan shark. De San Jose's vivid cyanotypes, grainy projections, and motorized flipbooks attempt to piece together fragments of what is left of the film, offering to relieve the gap of its loss in the history of Philippine cinema.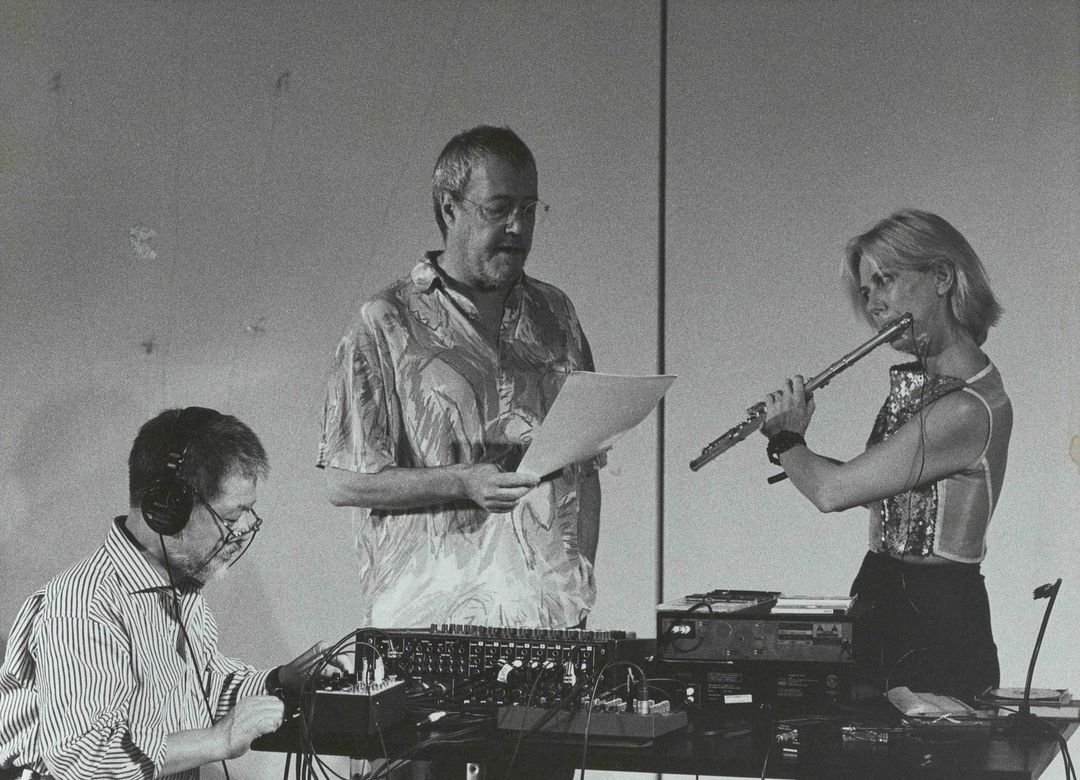 New York
Jan 13–Mar 18
Yasunao Tone: "Region of Paramedia"
Artists Space
Japanese-American conceptual artist, composer, and theorist Yasunao Tone receives his first retrospective show in over eight decades at Artists Space in New York with "Region of Paramedia." True to the multimedia and experimental nature of his practice, the exhibition features a comprehensive range of material from graphic scores and manipulated sonic objects, to archival footage and rare ephemera. Tone's explorations center around using performance, sound, and composition to probe the possibilities and perils of emerging technology. A lineup of live events accompany the exhibition, including re-stagings of Tone's individual and collaborative pieces.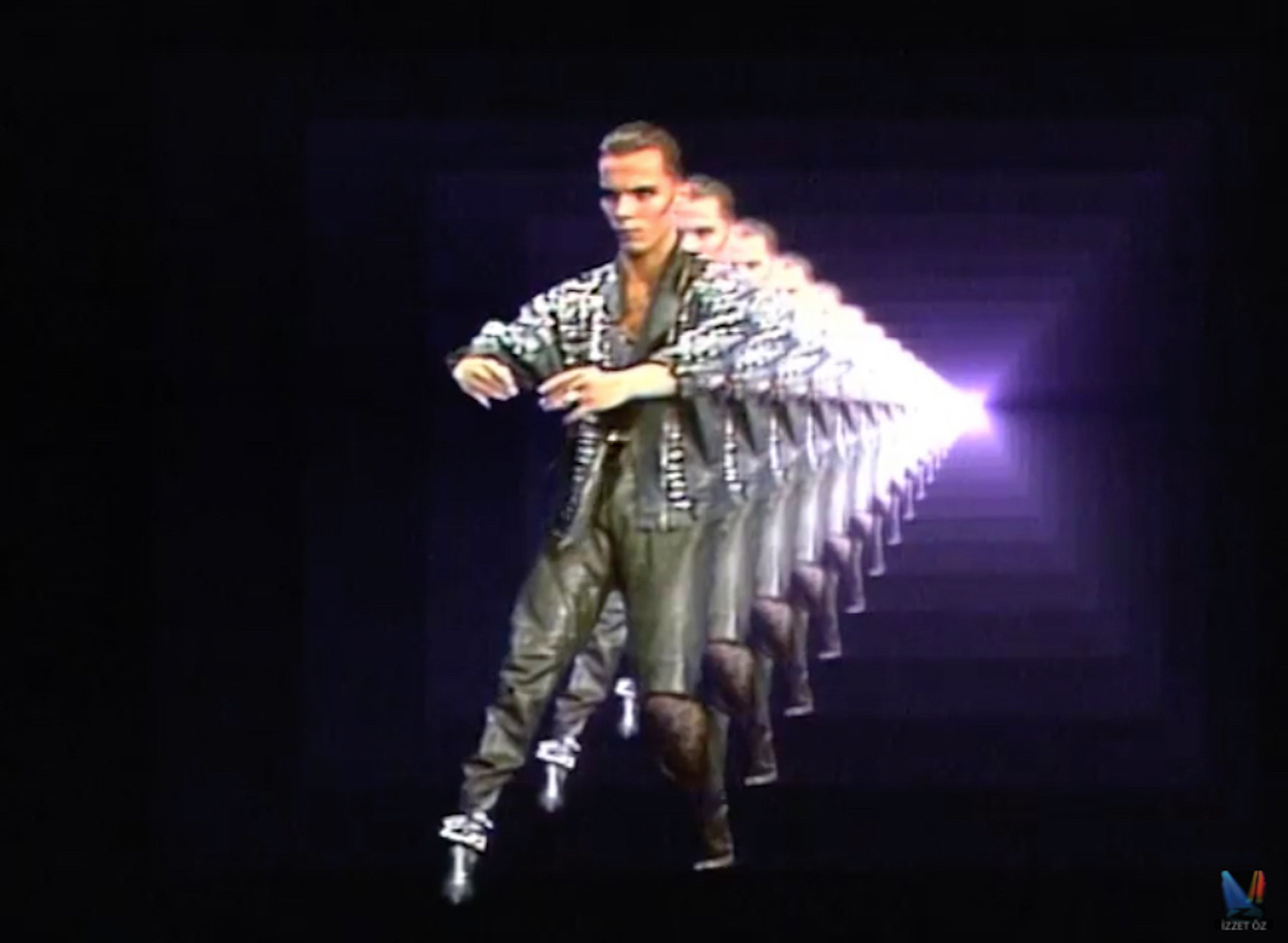 Istanbul
Sep 15, 2022–Feb 12
"The 90s Onstage"
Salt Beyoğlu & Salt Galata
The latest in Salt's series of decade-themed shows, "The 90s Onstage" looks at the intersection of popular entertainment and experimental cultural productions amid a period of liberalization in Turkey. Public space became the scene of impromptu performances in commercial music videos and artistic performances and videos alike. Meanwhile, experimental theater events in Istanbul and the Assos Performing Arts Festival, led by Hüseyin Katırıcıoğlu, on the Aegean coast, represent a new interdisciplinary tendency, with folkoric costumes and community involvement. The pair of "Serotonin" exhibitions, held in 1989 and 1992, in former industrial spaces hint at the biennials and art centers to come in the 2000s, while many contemporary artists begin to make names for themselves through publicity-garnering stunts.
Subscribe to ArtAsiaPacific's free weekly newsletter with all the latest news, reviews, and perspectives, directly to your inbox each Monday.