Shows to See in Late February, 2023
By The Editors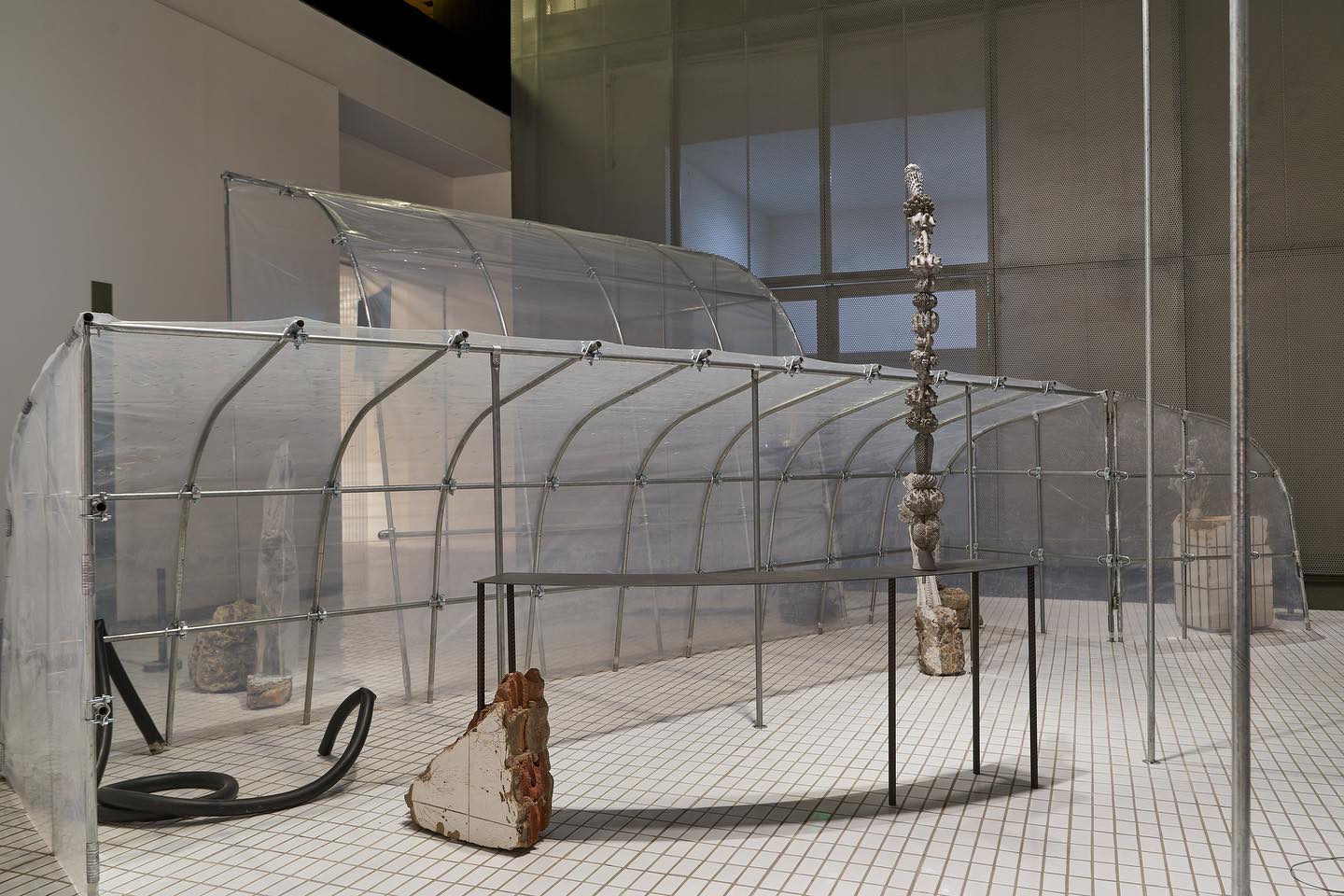 Dec 23, 2022–Apr 9
Zhang Ruyi: "Speaking Softly"
UCCA Beijing
Multimedia artist Zhang Ruyi's works reflect on the intertwined relationships between people and the landscapes they inhabit, both natural and industrial. Her largest institutional solo exhibition to date, "Speaking Softly" introduces Zhang's recent experimentations with transparent materials in more than 20 new works, including a large-scale installation of a plastic greenhouse titled The Desert Is Not Sad, Nor Is it Deserted (2022). A central motif in Zhang's oeuvre, the cactus is present throughout the show in paintings and sculptures as a metaphor for tenacity.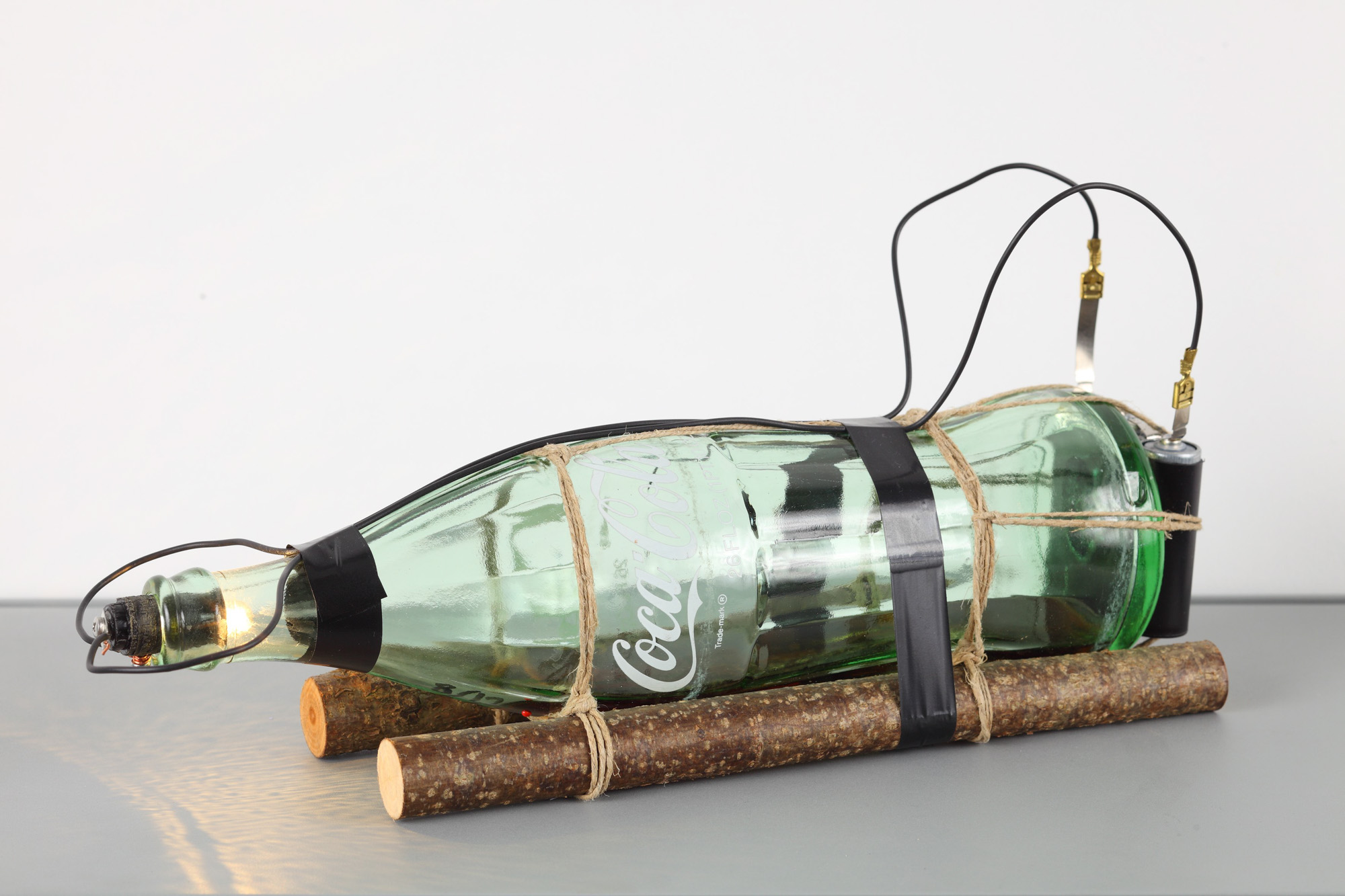 Feb 9–Sep 24
Cengiz Çekil: "I Am Still Alive"
Arter, Istanbul
Born in 1945 in Bor, Niğde, artist-educator Cengiz Çekil is widely considered a pioneer and catalyst of Turkey's contemporary art scene. Rooted in his observations of a perilous social climate, Çekil's incisive installations reflect on universal themes of energy, time, death, faith, and rituals. "I Am Still Alive" presents works from the 1970s until the artist's death in 2015, making it the most comprehensive retrospective of Çekil to date. The exhibition title takes inspiration from Cekil's 1976 work Diary, which embodies the artist's meditations on the pricelessness of one's life in the face of war or quotidian challenges.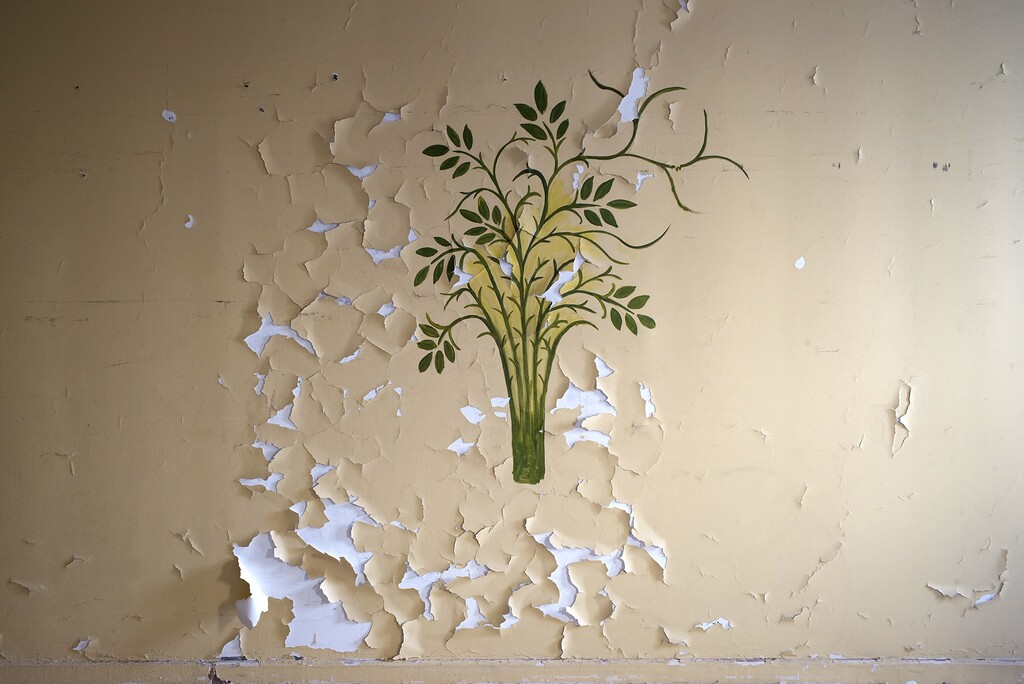 Feb 22–Jun 4
"the only constant"
NYU Abu Dhabi Gallery
Part of curator Maya Allison's ongoing exhibition series on the concept of landscape, "the only constant" is a group presentation featuring nine artists: the late Kuwaiti photographer Tarek AI-Ghoussein, American performance Patty Chang, and Lisbon-born painter Gil Heitor Cortesão, among others. Inspired by Al-Goussein's 2017 Al Sawaber photo series that juxtapose images of a decaying residential complex with its residents' murals and posters of nature and paradise, the exhibition will reflect on modern society's apprehension of climate change when the tension between human beings and the natural world has never been so worrying.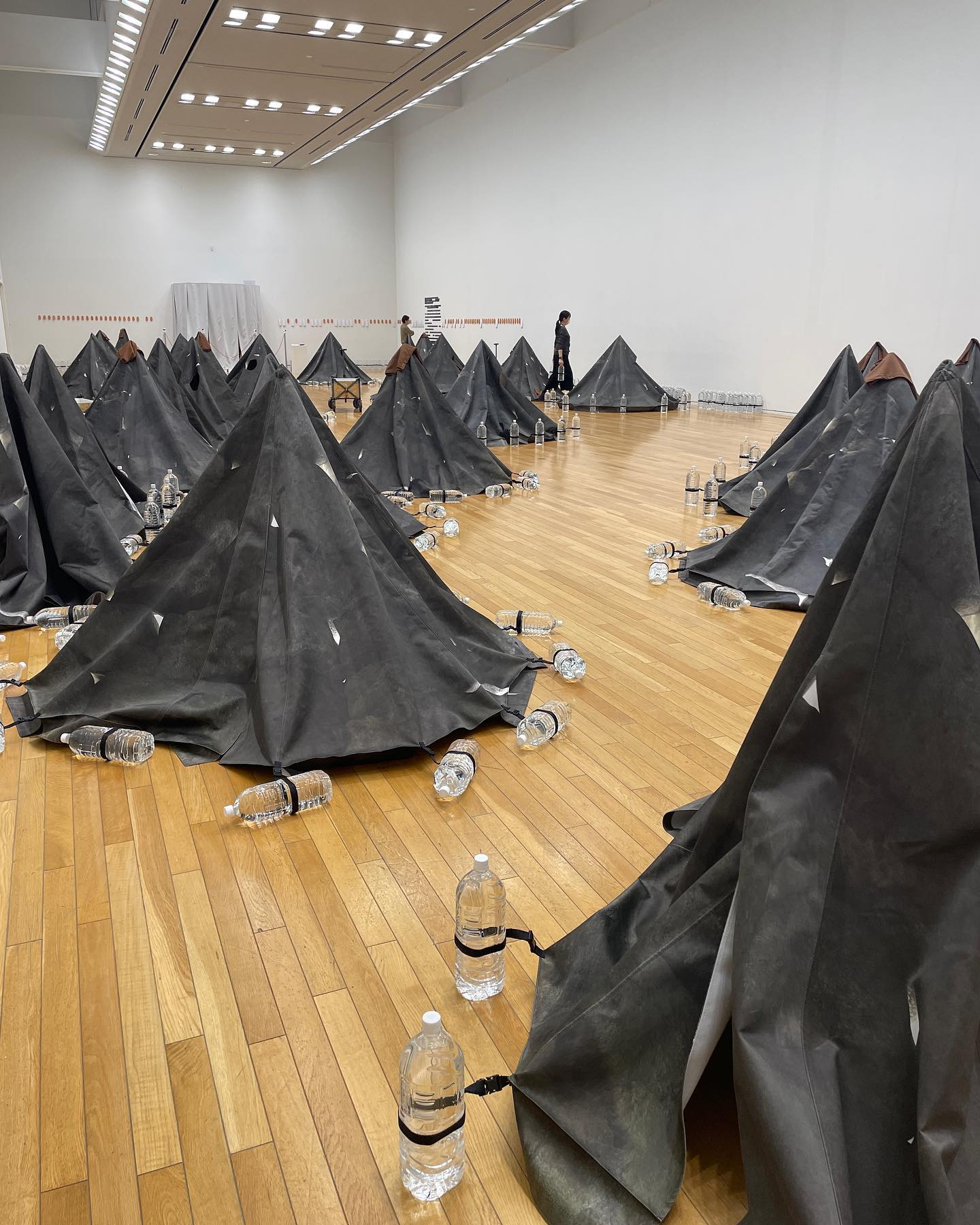 Jan 18–Mar 26
Taro Izumi: "Sit, Down. Sit Down Please, Sphinx."
Tokyo Opera City Gallery
Multimedia artist Taro Izumi's witty installations capture the contradictions and frictions that belie rules in everyday life. In an extension of his practice, "Sit, Down. Sit Down Please, Sphinx." features new creations by Izumi alongside his earlier videos, performances, drawings, paintings, and sculptures. An immersive Cloud installation constructed using pencil graphite and eraser scraps, as well as an experiential piece using VR technology, number among works shown at the artist's first large-scale solo exhibition in Tokyo.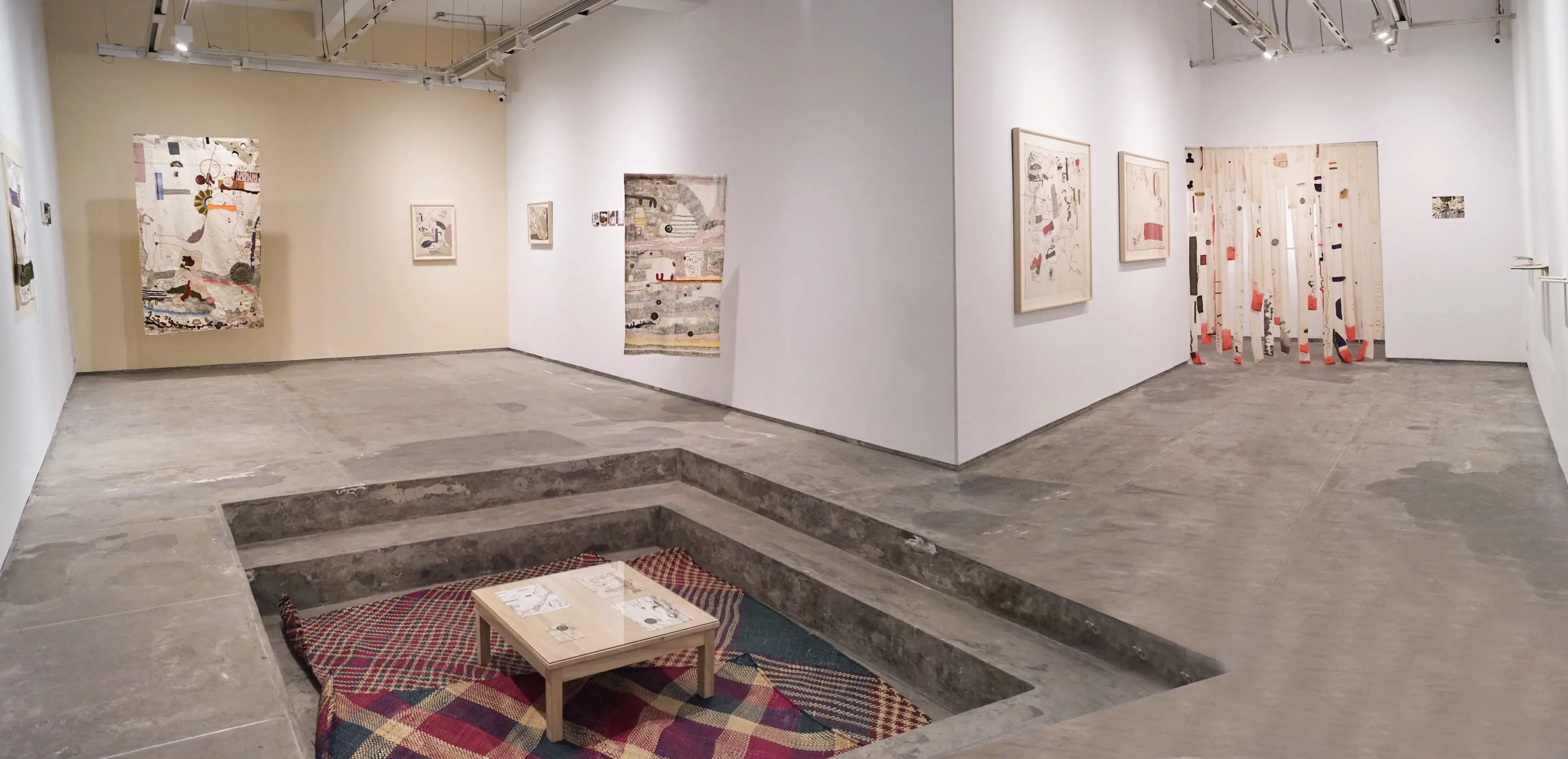 Jan 21–Mar 31
T. Vinoja: "Anatomy of Remembrances"
Experimenter, Kolkata
Sri Lankan artist and activist Vinoja Tharmalingam weaves together stories of loss and shattered realities from the civil unrest that beset northeastern Sri Lanka from 1983 to 2009, through textile paintings, drawings, and installations. Jointly curated by Experimenter and Gropius Bau's associate curator Natasha Ginwala, Vinoja's debut solo exhibition, "Anatomy of Remembrances," documents the artist's quest to foreground experiences of the injured, silenced, and erased through geographical and archival material. Incorporating familial narratives and accounts she had gathered from refugee camps, Vinoja's cloth becomes a second skin for mapping a tapestry of recollection around seemingly interminable histories of injustice.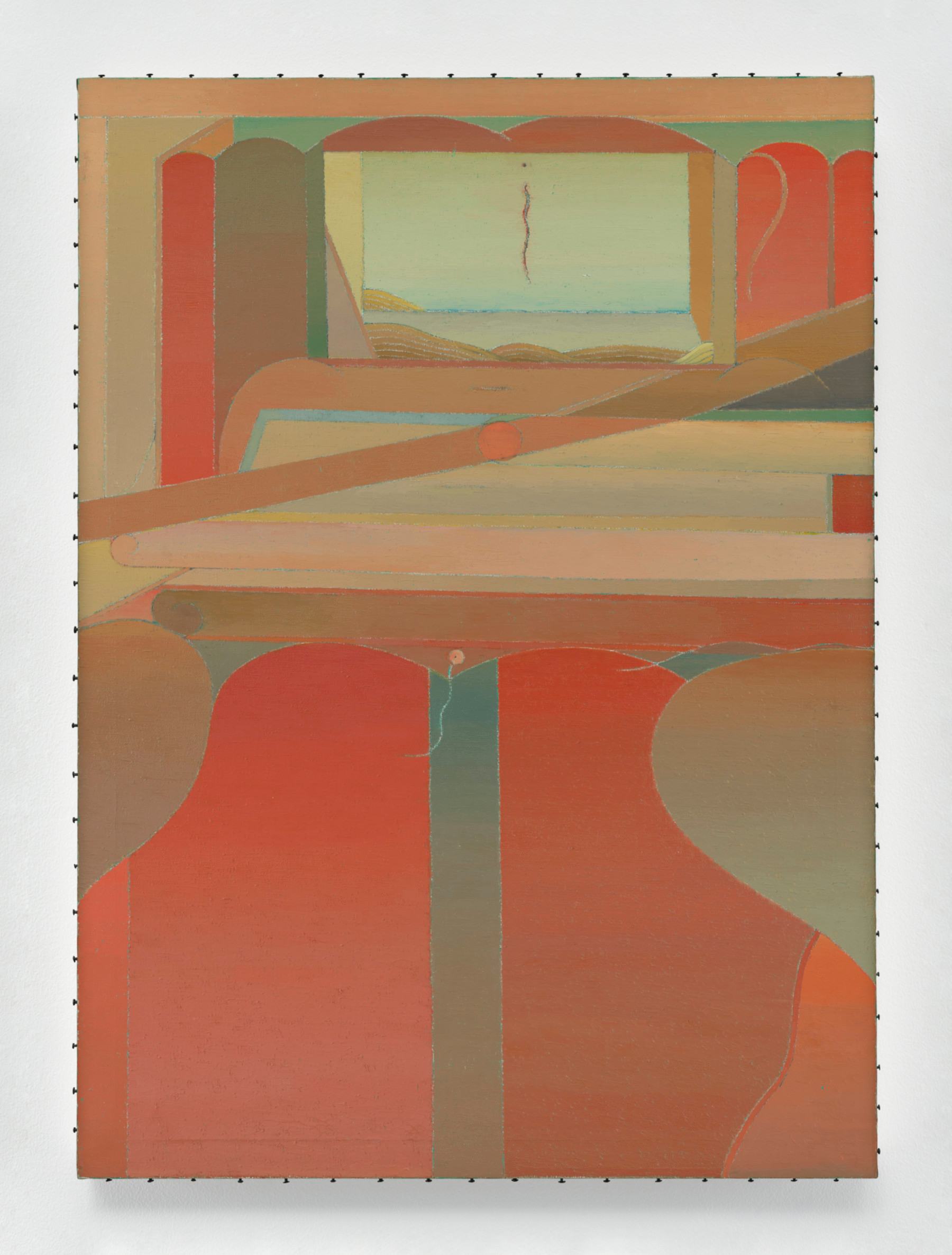 Feb 24–Apr 15
Miyoko Ito
Matthew Marks Gallery, New York
California-born and Chicago-based painter Miyoko Ito is known for her rich textures and technical precision, achieved through her slow working process. Her retrospective at Matthew Marks Gallery will include 16 paintings and four lithographs that are seldom available for public viewing, including the warm-toned oil-on-canvas abstraction Heart of Hearts, Basking (1973). Drawing from synthetic cubism and the surrealism of the Chicago art scene, Ito's works are characterized by a distinct abstraction that evoke landscapes and human bodies.
Subscribe to ArtAsiaPacific's free weekly newsletter with all the latest news, reviews, and perspectives, directly to your inbox each Monday.