Shows to See in Late December, 2022
By The Editors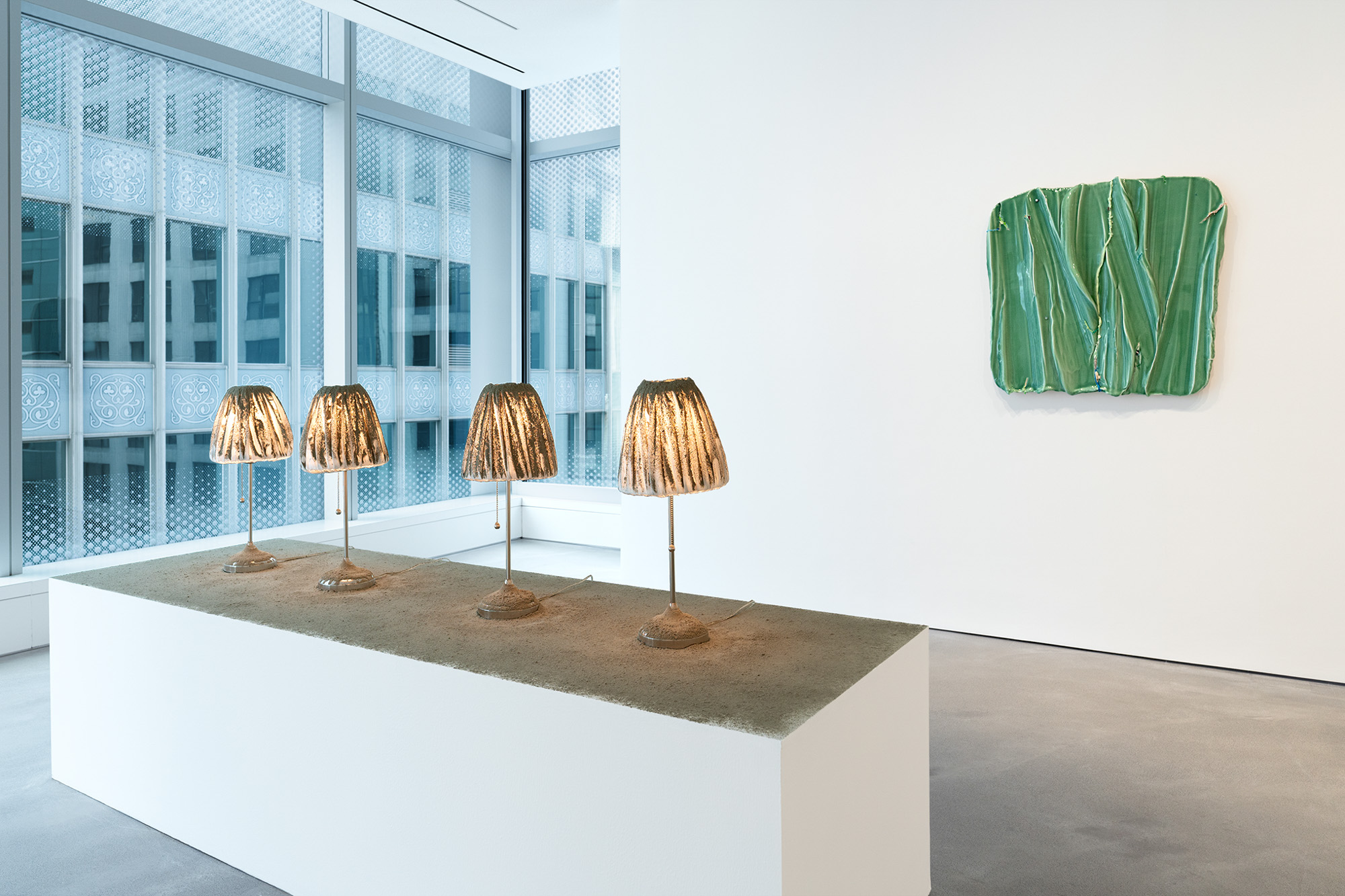 Hong Kong
Nov 25–Jan 5, 2023
Yin Xiuzhen: "Everywhere"
Pace Gallery

Yin Xiuzhen is known for her incorporation of everyday domestic objects such as used clothes into her sculptures and multimedia installations that capture a sense of disorientation and dislocation in today's world. Yin's new exhibition at Pace Gallery, "Everywhere," features her latest work in the series, The Surging Waves Chronicles (2021–22), in which she uses porcelain and pieces of used clothing to create visual narratives on the tides of life. "Everywhere" also features Yin's recent Ripple series (2020) that explores change and temporality by incorporating organic materials such as fruits and plants into the compositions. An enactment of the artist's resilience in an ever-changing reality, "Everywhere" surveys Yin's reflections on the transience of life.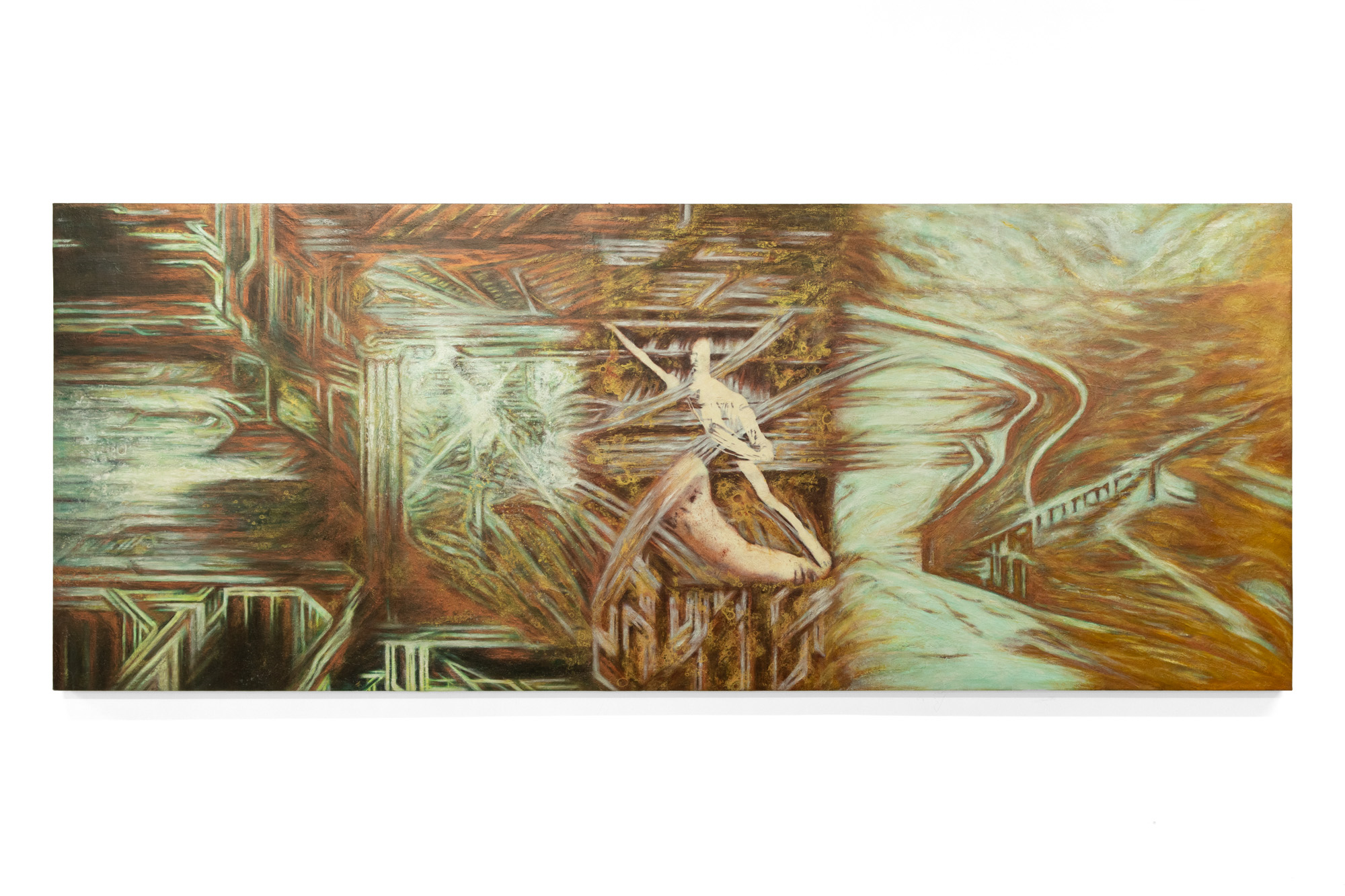 Hong Kong
Dec 10–Feb 18, 2023
Raha Raissnia: "نور"
Empty Gallery
نور ("nour") is New York-based artist Raha Raissnia's first solo exhibition in East Asia, featuring drawings, paintings, and a film installation constructed from the artist's practice of assemblage and replication using archival images. Drawing its title from the Persian word for "light," the titular 2022 work نور is a looping 16mm film of abstracted architectural details projected onto a cubic-shaped screen to create a hybrid film-sculpture. Raissnia's constructed drawings map an interior landscape that crosses between past and present to enact the power of memory and imagination. Building on her drawings, Raissnia's painting practice is transformative in its exploration of the tensions between surface and depth, stillness and movement, reality and abstraction.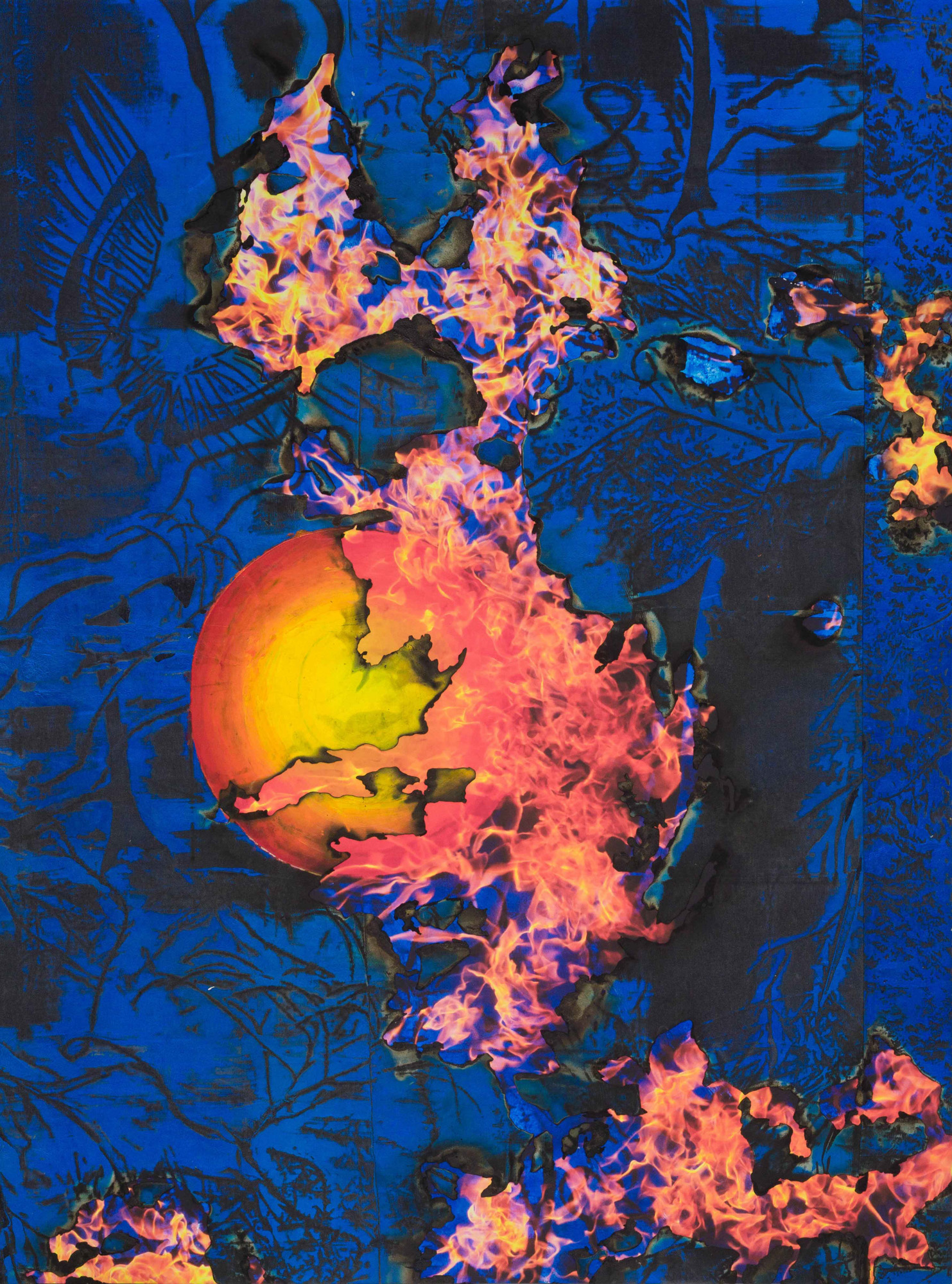 Seoul
Dec 15–Jan 29, 2023
Korakrit Arunanondchai: "Image, Symbol, Prayer"
Kukje Gallery
Through videos, paintings, and performative installations, Thai artist Korakrit Arunanondchai's solo exhibition "Image, Symbol, Prayer" raises questions about belief systems from a personal and societal level. Sculpted prayer texts—including the lines "The need to impose order unto chaos / We create this world through unanswered prayers."—run around the edges of the gallery's floors created from compressed ash and clay. On the walls are recent incarnations of the artist's iconic Voids (sky paintings) and History Paintings series (both 2012– ), denim surfaces which the artist bleaches, paints, burns, and then incorporates imagery of the flames and ashes back into the surface. Fire and ash have long been a source of fascination for Arunanondchai, who prompts viewers to contemplate cycles of creation and destruction.
Hong Kong
Dec 24–Apr 10, 2023
"Myth Makers – Spectrosynthesis III"
Tai Kwun Contemporary
For as long as heterosexuality has existed as a construct, there has been homosexuality, bisexuality, transgenderism, androgyny, asexuality, and gender queerness. Curated by Inti Guerrero and Chantal Wong, "Myth Makers – Spectrosynthesis III" features more than 100 works by over 60 artists, and takes inspiration from age-old queer lores that have been interwoven into traditions. Among the displays are historical works from the 1950s through the '90s and recent works such as Andrew Thomas Huang's video Kiss of the Rabbit God (2019), a story of a mortal's sexual awakening after he meets a mysterious deity. Copresented with Sunpride Foundation and drawing from its collection, "Myth Makers" foregrounds diverse LGBTQIA+ perspectives from across time. The opening will feature performances by Zoë Marden & Sonia Wong Yuk Ying, and the collective Virtue Village.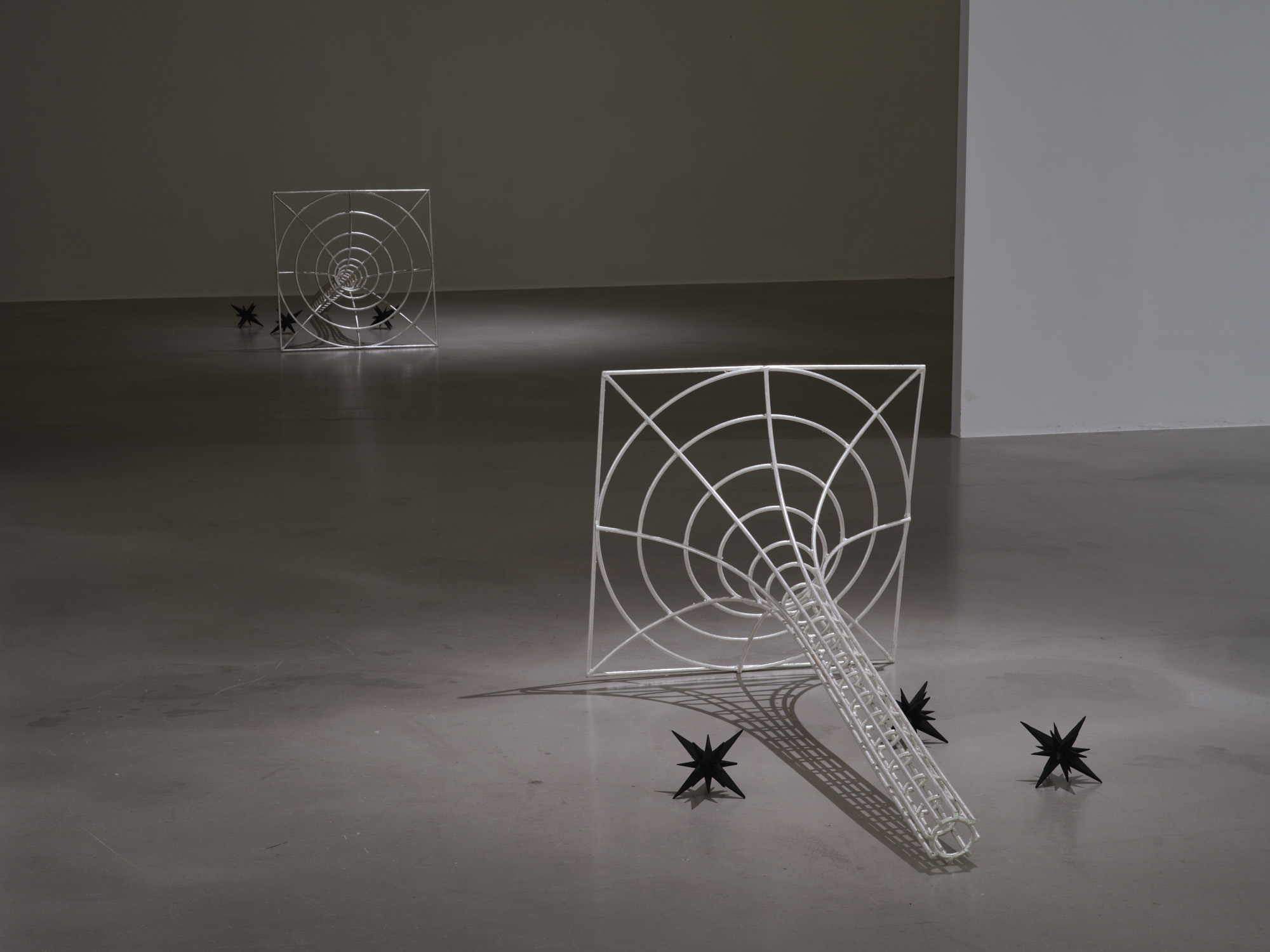 Hong Kong
Nov 12–Dec 31, 2022
Tap Chan: "Lime & Tangerine in a Wormhole"
Mou Projects
"Lime & Tangerine in a Wormhole," features 12 new works of sculpture, installation, and a video by Hong Kong artist Tap Chan, which encapsulates her fantasies of alternate worlds. Inspired by the scientific diagram of a wormhole, Distant Worlds (2022) is a two-part silver sculpture that stirs the endless possibilities of connectivity between many fluctuating realities amid a deliberate coupling of materials and juxtaposition of colors (lime green and orange) in the gallery space. Throughout the exhibition, Chan creates vivid imagery of the cosmic universe that is informed by personal memories, the desire for time travel, and theories of quantum mechanics to reflect on our paradoxical relationships with the natural world.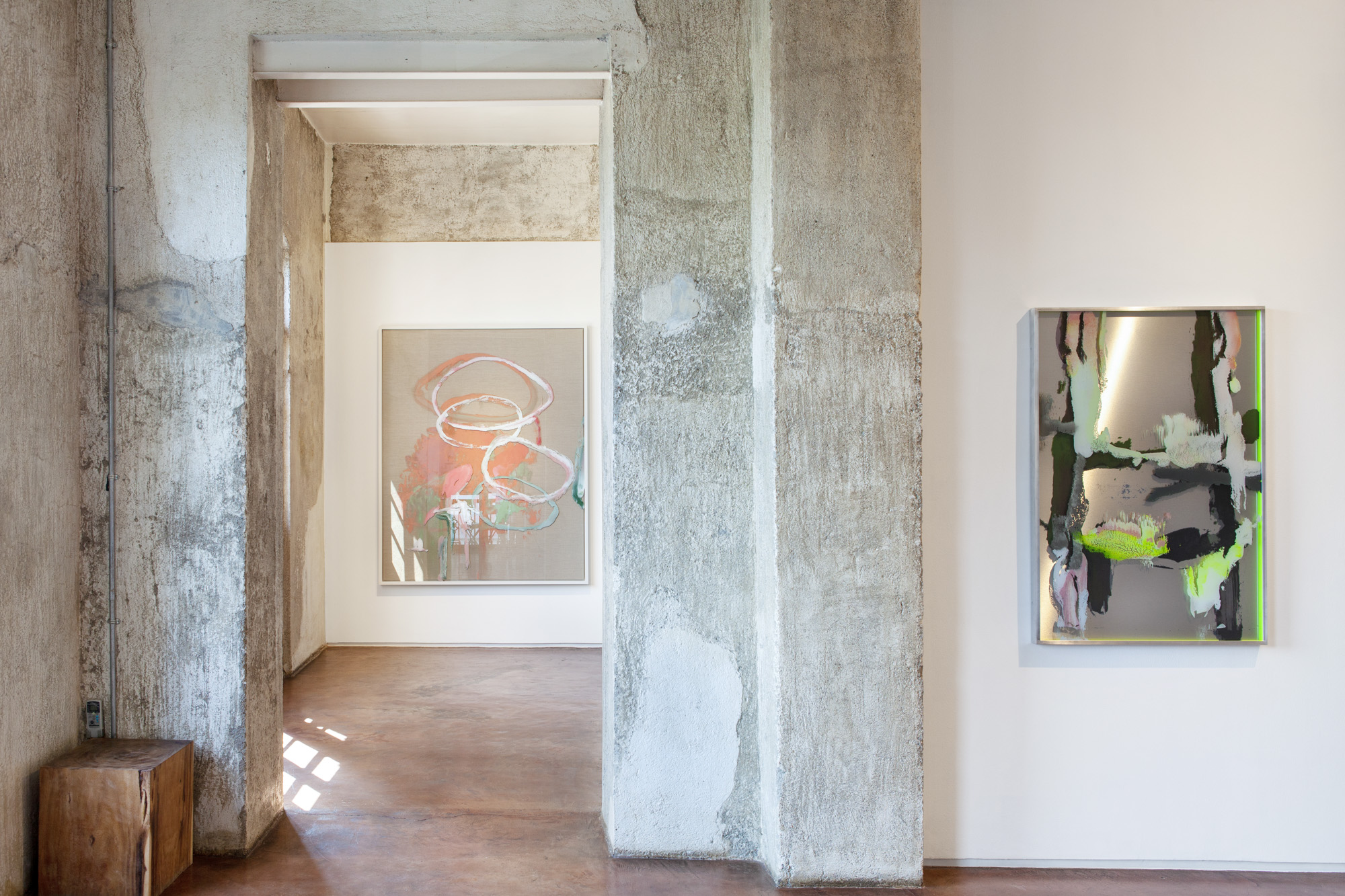 Mumbai
Nov 10–Dec 30, 2022
Michael Müller: "Thinking Hand"
Jhaveri Contemporary
Made on linen, glass, and aluminum, Michael Müller's gestural paintings are a conceptual exploration of the scientific, linguistic, and numerical systems that construct our perception of the world. In the series Verschränkte Werke ("Entangled Works"), Müller draws on the analogy of entangled particles from quantum physics to depict the relationship between two sides of a diptych to create partially mirrored images. Müller's process raises questions about autonomy in abstract painting, which often doesn't consider external limitations and conditions such as the laws of gravity. Müller's paintings subsequently reveal the interconnectedness between images and gestures, incorporating digitally replicated motifs from earlier works, reverse-painted elements on glass, and other methods that build networks of accumulation and replication, challenging customary ideas of the "new" or "original" in art-making.