"Refashioning" at Japan Society: CFGNY and Wataru Tominaga
By Hyunjee Nicole Kim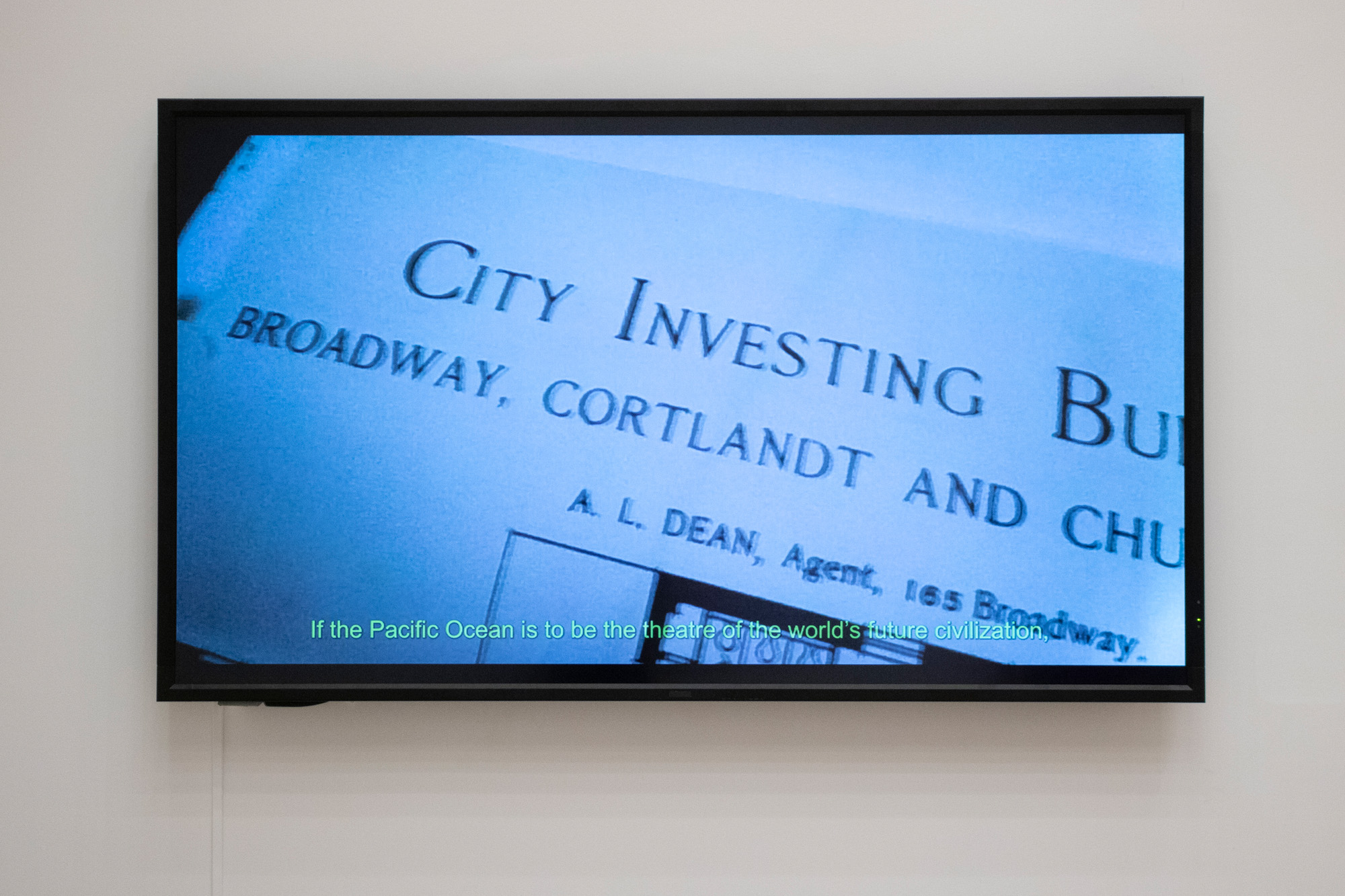 The Japan Society's gloomy rectangle building on East 47th Street in New York, designed by Junzo Ishimura and opened in 1971, boasts proximity to the United Nations headquarters and glassy skyscrapers that act out the city's 20th-century high modernist vision. Established in 1907 by members of the international philanthropic class, Japan Society has hosted over the years various diplomatic initiatives and events that "[connect] American and Japanese people, cultures, and societies through a global lens," per its mission statement. The two "subjects" of its recent exhibition "Refashioning"—the artists and fashion designers CFGNY and Wataru Tominaga—have in turn revealed slightly more complex linkages.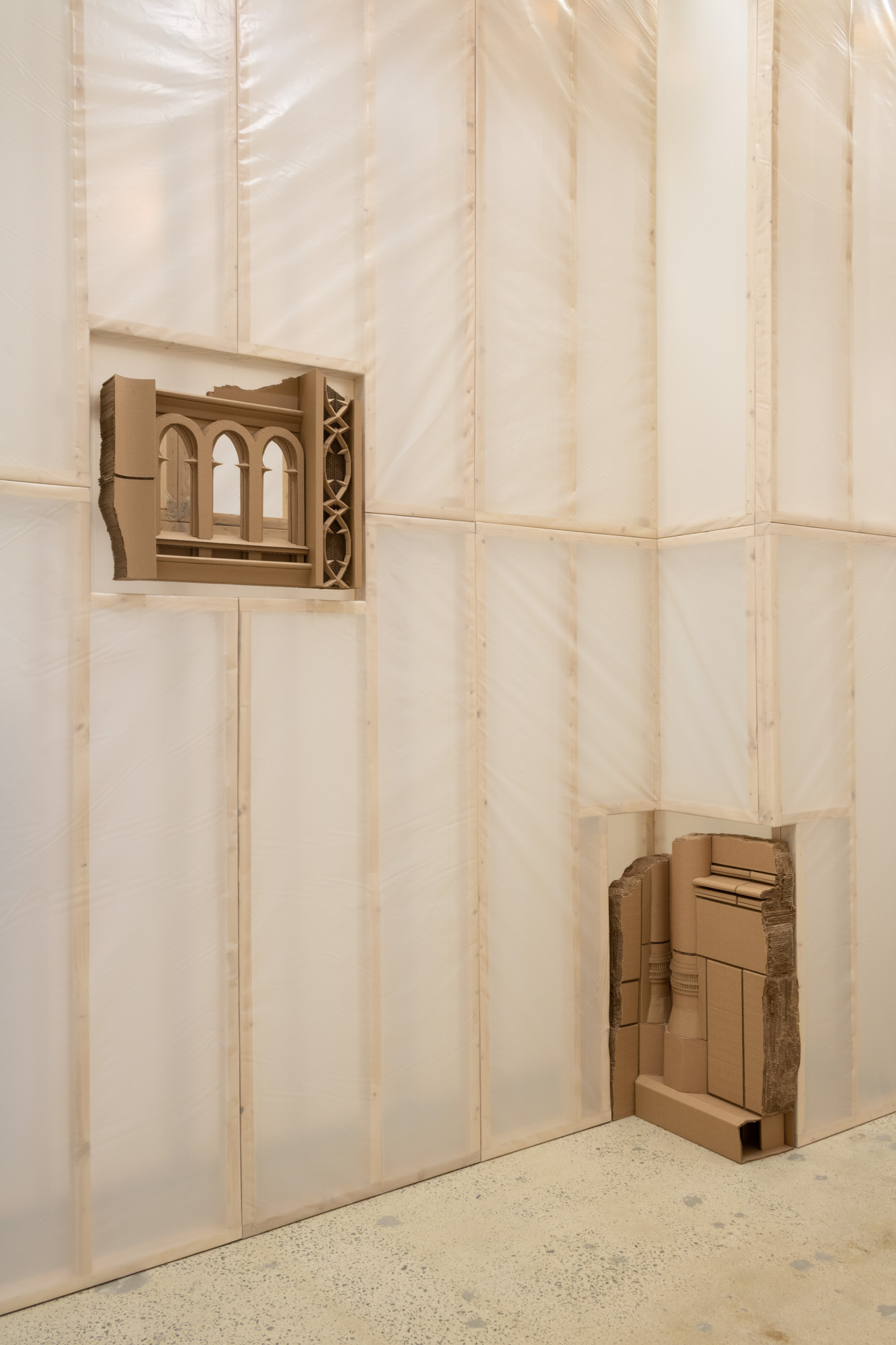 Arrayed across the second-floor galleries, "Refashioning" highlighted the work of both entities in discrete units: the exhibition opened with works by the New York-based collective CFGNY, whose deeply intertextual practice cites early Bernadette Corporation as an influence. A mannequin of their creation lounged across a tiled patio above the central courtyard, greeting visitors as they were led to the entrance gallery. The 12-minute-long video So c(fg) iet (n)y (2022) weaves together a chronicle that loosely uncovers Japan Society's role in shaping essentialist understandings of "Japanese-ness" (and thus "Asian-ness [sic]") for Anglophone audiences: the camera pans over ceramic sculptures exhibited in "Refashioning" and a number of voices narrate suggestive excerpts from the organization's archival documents. A pair of mannequin forms donning looks from CFGNY's 2018 collection "New Fashion II" and 2019 collection "Surface Trend" stood opposite, one in a red double-breasted pantsuit with sharp-pointed lapels and jelly sandals, the other in a sheer, clingy purple frock that bulges with stuffed animals and a pair of comfortable-looking slides.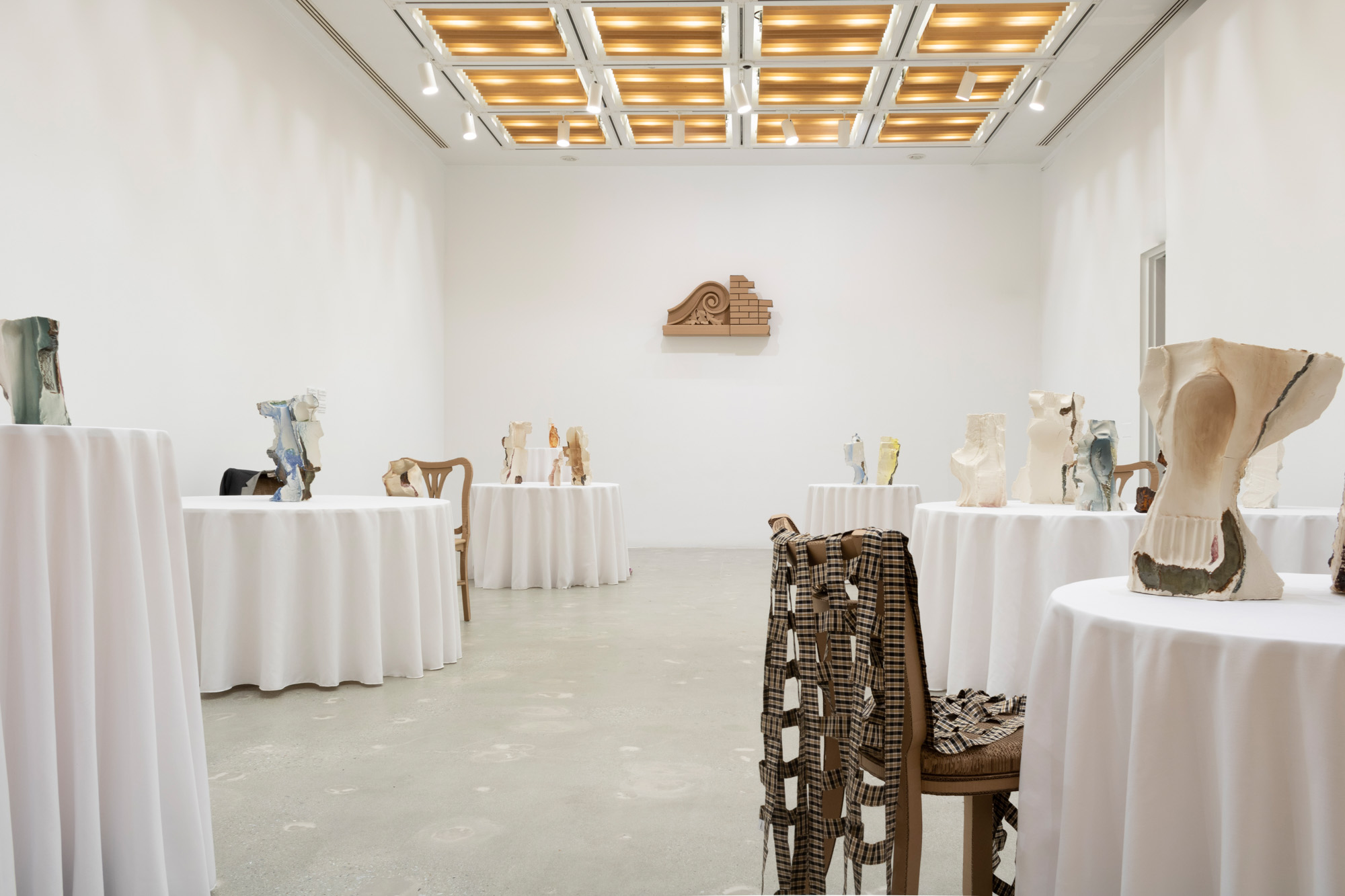 The gallery was further separated by installations made from cardboard, a signature material of CFGNY that riffs on ideas of construction and speaks to its wide availability, affordability, and ability to be transported across borders. The elaborate cardboard forms are based on architectural elements from Japan Society's former sites in midtown Manhattan, which are named in the titles of the works, and are integrated into ghostly translucent wall divisions that opened onto a seating area of sorts, populated with the collective's cardboard chairs that were draped with objects such as a top of chenille teddy bear patches (from "New Fashion II") and a cage dress in silk and cotton (from their 2017 collection "Subtitled"). Phantasmatic ceramic sculptures that reverse-cast the cheap found items, for which the works are named, acted as centerpieces atop tables. These works, and precursors shown at Bel Ami, Los Angeles in 2022, are made of porcelain, a material that carries strong historical and cultural associations regarding trade with and within Asia, as noted in the exhibition's statement.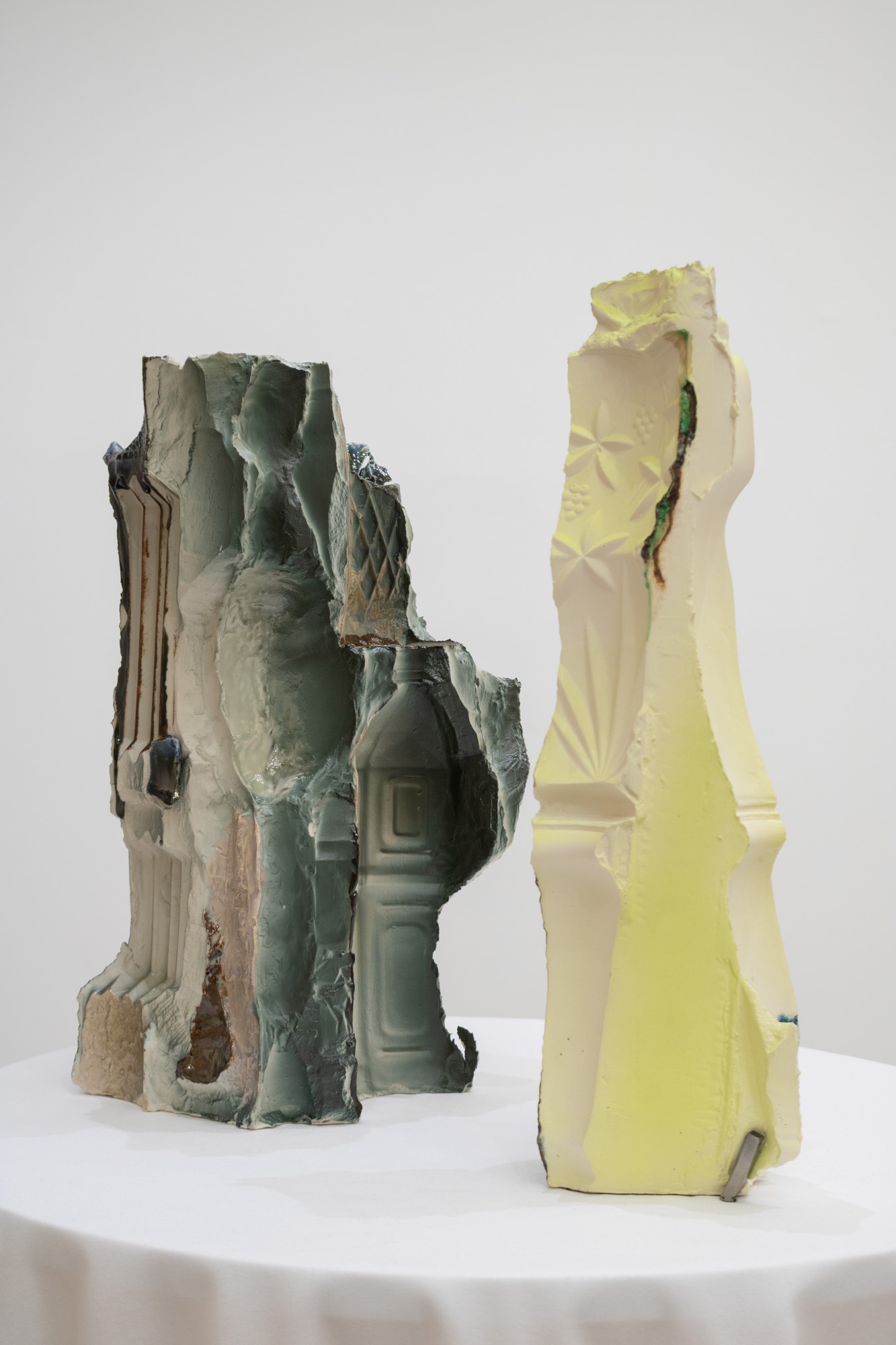 In the adjacent gallery, Tominaga's garments were displayed more straightforwardly as such, though he states that he created them "with the notion that they are fluid objects that can be expressed as sculpture, painting, or fashion." Head-to-toe prêt-à-porter outfits were stretched across metal-tube frames throughout the space. Spanning the seasons from Tominaga's 2016 runway show at Festival d'Hyères, for which he was awarded the grand prize, to the most recent, the presentation included clothes and textiles that illustrate the joys of dressing and feel on the pulse: cheerful prints, thick and gossamer layers, and vibrant colors abound. Tops are woven with braided nylon climbing rope in electric pinks and oranges. Opaque paint is applied over pleated fabrics, cracking as it dries and producing textured patterns that feels unique to synthetic materials.
In interviews, Tominaga has mentioned his preference designing without a specific gender in mind—which may seem like one of our fast-moving era's microtrends, but his sentiment feels in line with a legacy established by postwar avant-garde Japanese fashion designers like Rei Kawakubo, Issey Miyake, or Kansai Yamamoto. And that, alongside the clothing's maximalist exuberance, also connects his work to CFGNY's practice, which can reveal an awareness of how identity is constructed vis-à-vis gender, sexuality, race, class, labor, culture, nationhood, and generational divides, among other markers. As the gateway of expression that contemporary fashion offers is so often overwhelmed by the endless cycle of international trade, can it still offer a reprieve? But I know I'm overthinking things: the pleasure of dress has inextricably become tangled with the plurality of identities linked to the myriad concerns of a more "global" world, and CFGNY and Tominaga are festively adorning us for the occasion.
"Refashioning" was on view at Japan Society, New York from November 18, 2022 through February 19, 2023.
Subscribe to ArtAsiaPacific's free weekly newsletter with all the latest news, reviews, and perspectives, directly to your inbox each Monday.