Redefining Boundaries: Highlights from Kyotographie 2023
By Ryohei Nakajima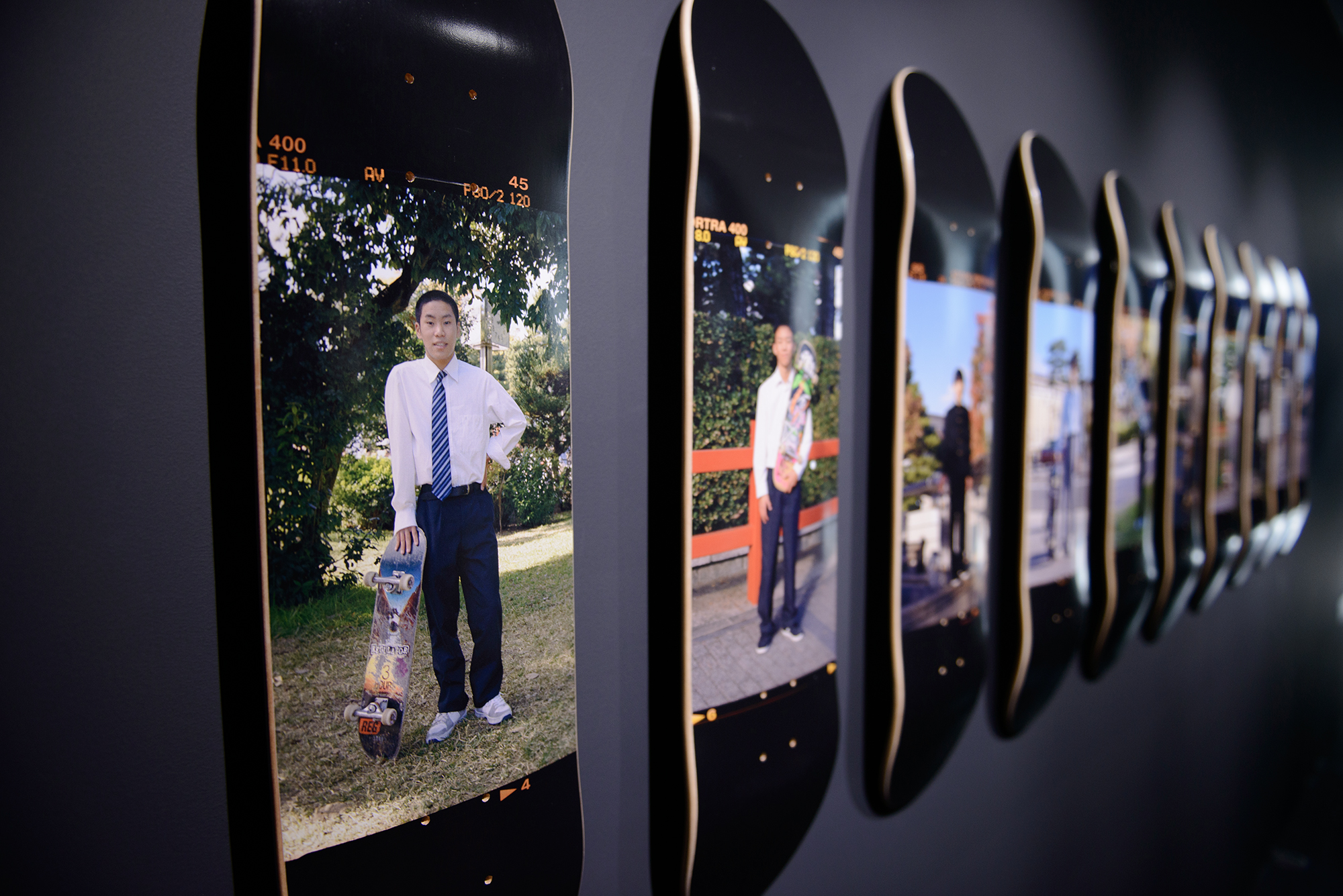 The 11th edition of Kyoto's annual international photography festival, Kyotographie, presented valuable collections of photography and works by internationally renowned artists in the ancient capital's elegant, historic buildings and modern architectural spaces. This year's theme was "border" and the festival addressed boundaries and forms that shape and frame our existence, as we evolve and confront new frontiers. In Kyotographie 2023, exhibitions responding to this theme sought out all kinds of borders, whether physical, temporary, transient, or transparent. Here are some highlights of the exhibits in the center of Kyoto City.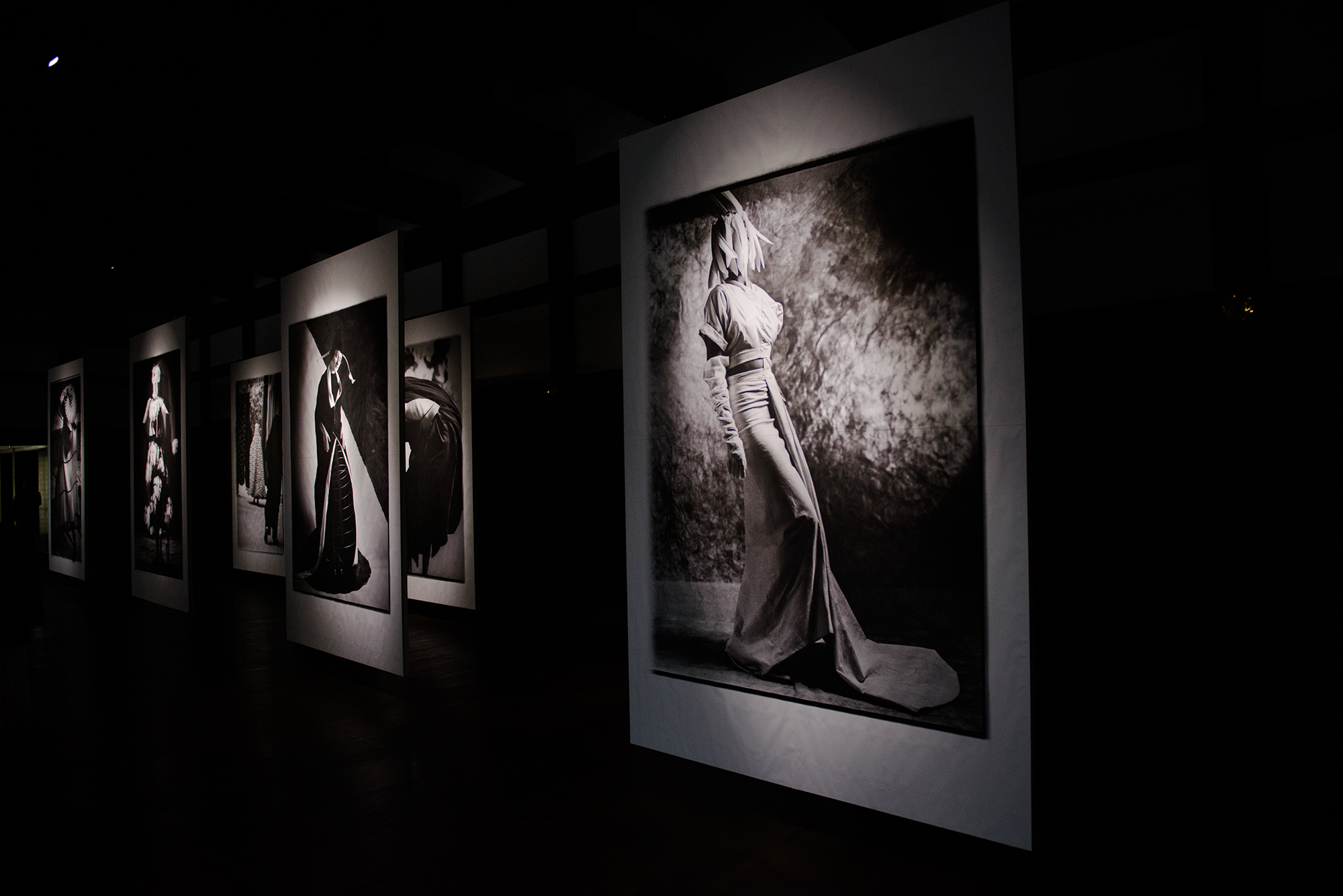 The exhibition "Parallel World" at the kitchen of the old Nijo-jo Castle suggested two different but parallel series by fashion designer and photographer Yuriko Takagi. One focuses on her project Threads of Beauty (1998– ), for which she traveled to 12 countries, photographing people with traditional clothes in their daily lives. The other series is dedicated to high-end fashion created by designers such as Issey Miyake, Yohji Yamamoto, and John Galliano as well as new works for Dior. Designed by Atelier Tsuyoshi Tane Architects, the juxtaposition of works from these two series drew connections between the worlds of fashion and folk traditions.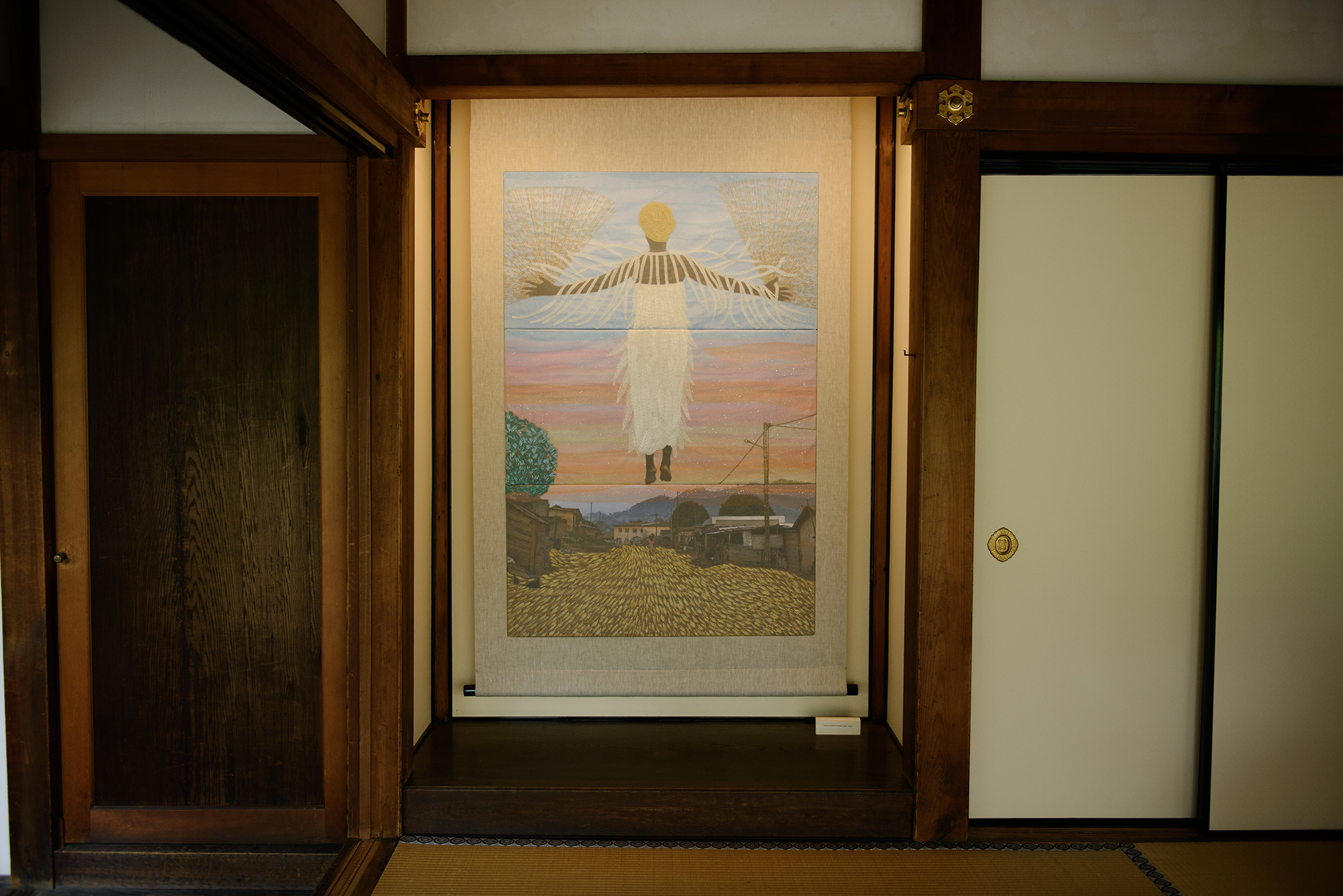 Ivorian artist Joana Choumali captured morning lights in her multimedia series Alba'hian, the title of which means the first light of the day in Agni, the language of the Akan people of the Ivory Coast. She photographed the landscapes during her morning strolls from 5 to 7 am, with the lights symbolizing a sense of renewal and illumination. With techniques of collage, embroidery, quilting, and photomontage, she superimposes other images she captures during her walks, such as silhouettes of passersby, onto the pictures of morning landscape.
At the 18th-century traditional obi (kimono belt) and textile house, works by Miyako Ishiuchi and Yuhki Touyama spoke of the universal experience of mourning and grief. For Ishiuchi, she photographed the belongings of her late mother—with whom she did not get along while she was alive—and transformed them into art, to understand more about her mother's past. In a similar way, Touyama captured the garden at her grandmother's house, one that she saw all the time when she was taking care of her before she died of cancer. Linked by "a mournful gaze," both works share a respect to maternity.
During her artist residency, Spanish photographer Coco Capitán focused on how teenagers deal with the idea of tradition in Kyoto. Her series Ookini (2023) feature portraits of different teenagers such as the teenage monks, maiko (apprentice geisha), the future kama master, and high-school students she met on the streets. Titled Ookini, which means "thank you" in Kyoto, the series also expresses her gratitude to the encounters she had and the help she received for the series.
Sharon Lee, one of ten artists selected this year for the satellite program KG+ that features emerging photographers, showcased If Tomorrow Never Comes (2021–22), a series of portraits that captures her family and friends. Each sitter entrusted her with an object from their past, which she turned into a pinhole camera. The exposure time of each portrait is determined through a conversation with the sitter about the imagination of their futures, carried out almost as a ritual to let go of the past and embrace the future.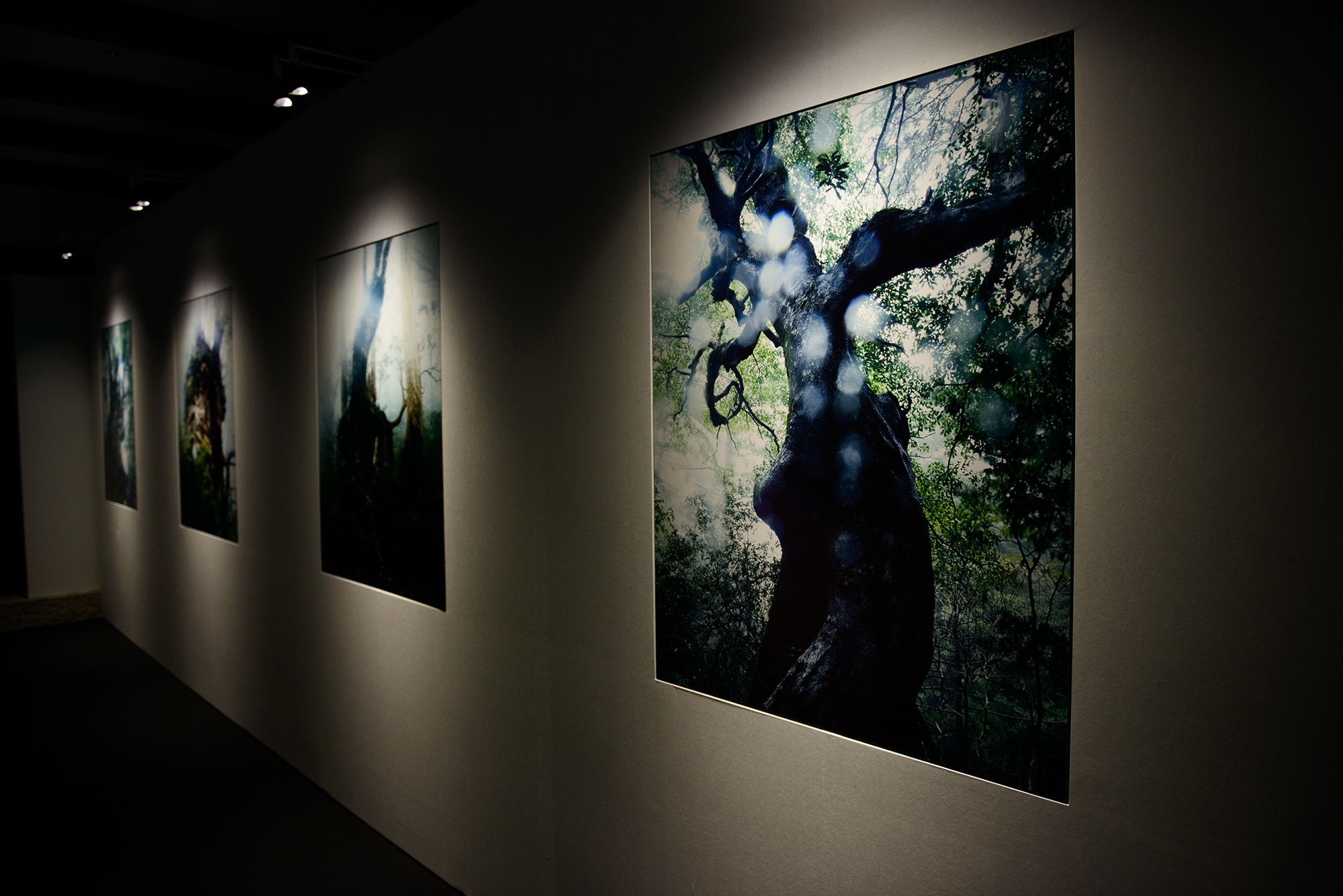 For multiple times over the past nine years, Yu Yamauchi visited Yakushima, a subtropical island located in the southern part of Japan, each time spending a month alone in the island's primordial forests. In the woods, he became aware of his anxiety and distance with nature, in contrast to the seemingly peaceful state of the wild animals around him. Battling his fears, he photographed the trees that blur the boundaries between his internal world and the wild nature. His inner being is reflected in the trees and rocks in his images, which could appear to be terrifying under his headlamp at night but sacred in the morning lights.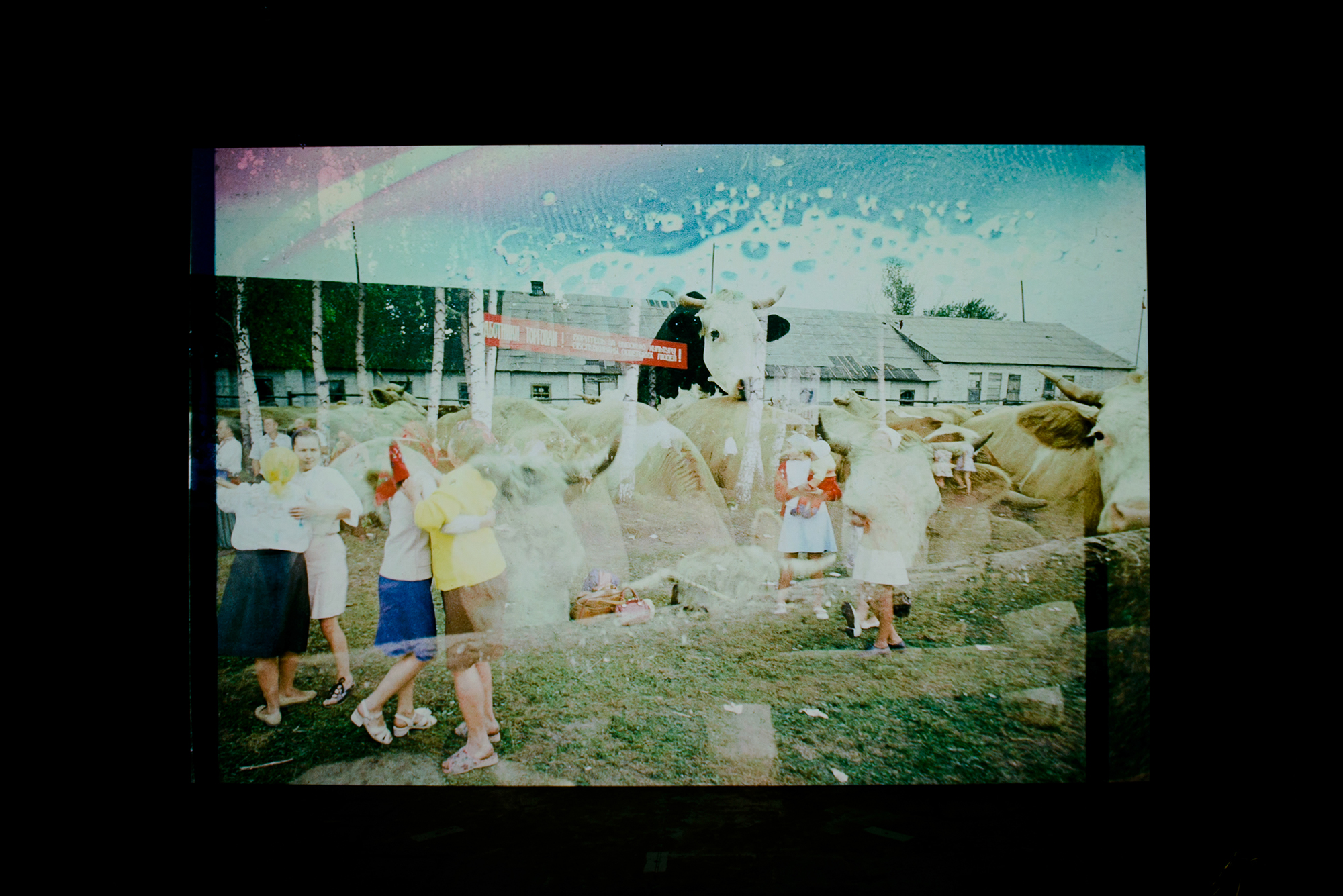 Ukrainian artist Boris Mikhailov has been experimenting with films for more than five decades. Under the strict surveillance of Soviet Union, his early series Yesterday's Sandwich (1960–70s) fuses forbidden imagery through developing and combining the colored films together. This approach was inspired by a time when Mikhailov accidentally threw films onto his bed while developing, producing an overlapped image as a result. The slideshow of his series on view at Kyotographie was paired with the music chosen by Mikhailov from Pink Floyd's The Dark Side of the Moon (1973), together suggesting the conflation of beauty and grotesque, and "a paradise lost."
Kyotographie 2023 was on view at multiple venues in Kyoto through May 14, 2023.
Subscribe to ArtAsiaPacific's free weekly newsletter with all the latest news, reviews, and perspectives, directly to your inbox each Monday.