Reborn Art Festival: "Altruism and Fluidity"
By Reborn Art Festival Executive Committee and ap bank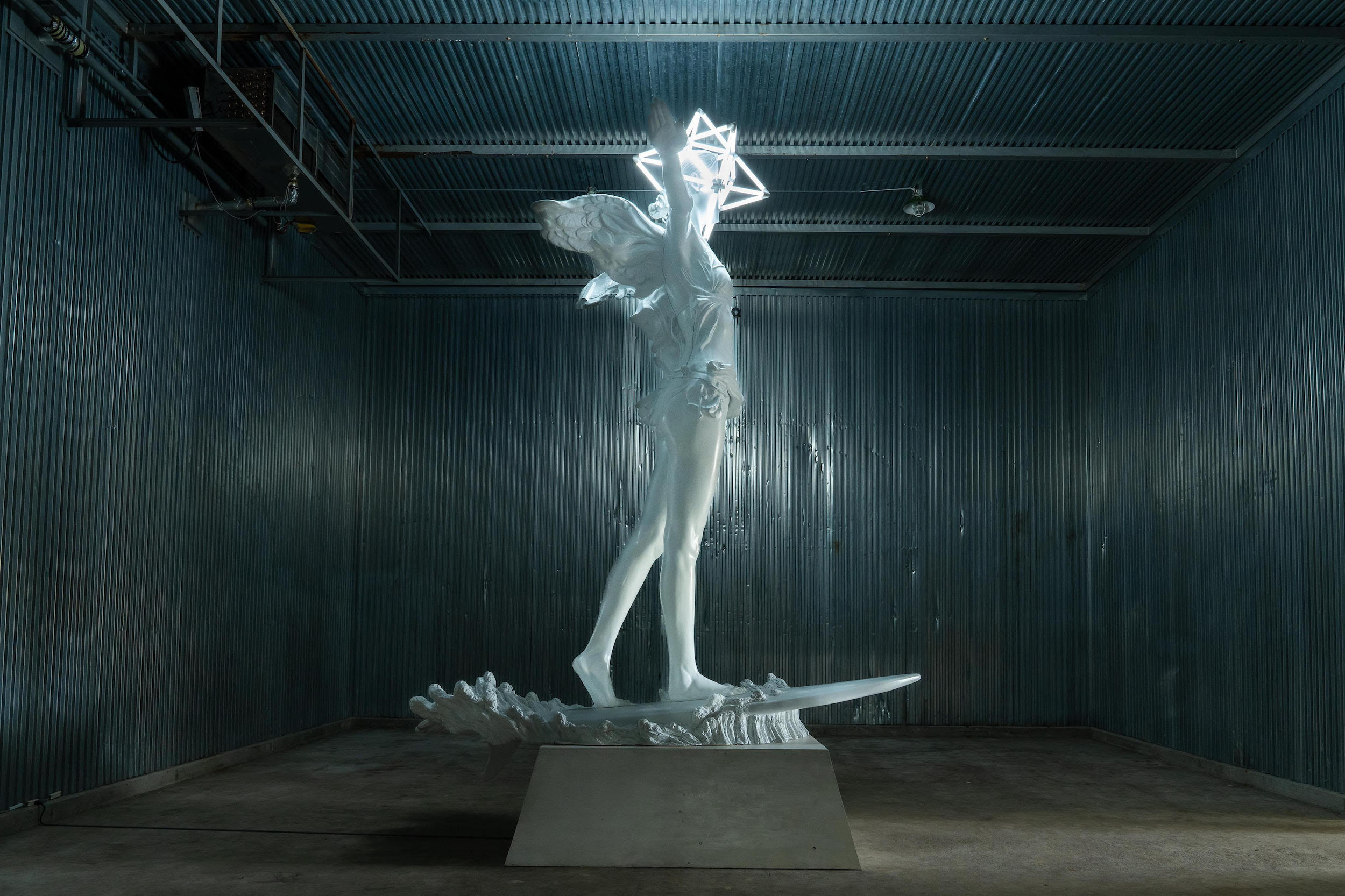 Marking the 10th anniversary of the Great East Japan Earthquake, the first part of the third Reborn Art Festival, "Altruism and Fluidity," was held in the summer of 2021. Divided into two due to the pandemic, the festival's second term opened on August 20 and will run until October 2, 2022.
Based in Ishinomaki City, Miyagi Prefecture, the area devastated by the Great East Japan Earthquake in 2011, Reborn Art Festival is a festival of art, music, and food that began in 2017. At a time when the globe is once again assailed by new uncertainties caused by a disastrous war, the festival aspires to present a vision of a new world never seen before through sharing a wide range of artistic expression.
The festival's executive committee chair Takeshi Kobayashi reflects: "The word 'altruism' might lose its meaning once it is explicitly stated. Covid-19, now in its third year, is still pushing us into unknown territory. In Europe, a war that we never thought possible has created a murky situation whose outcome is still unclear. We don't know what words to use to resist. And yet we don't lose hope. While I do not know how a sense of altruism works in these chaotic times, it is surely latent in art, food, and music. Reborn Art Festival is taking place again, I believe, in order to feel all forms of life and connections to the source of life, and to find new perspectives beyond these difficulties."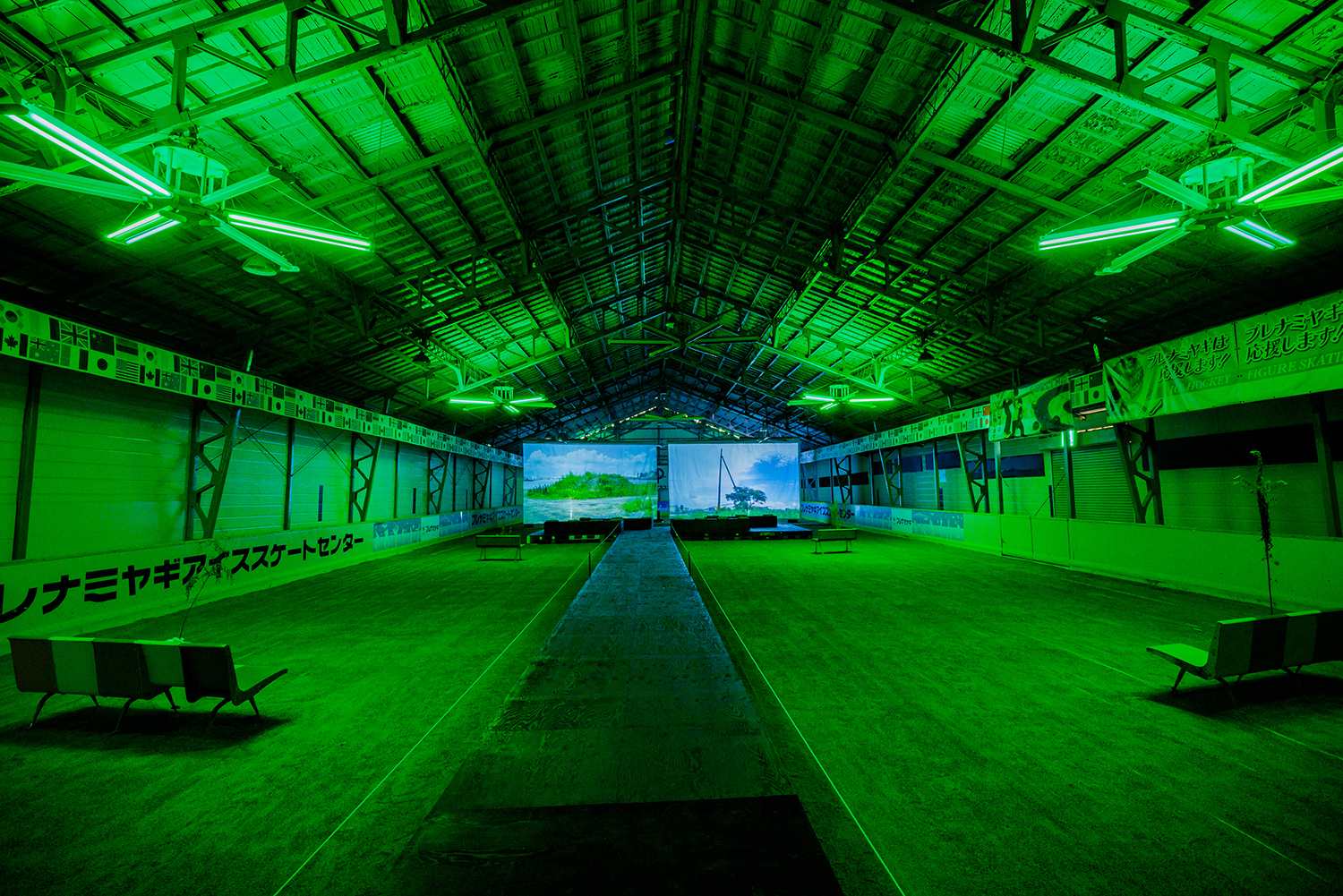 Curators Etsuko Watari and Koichi Watari share how the 2022 iteration's key visual is an angel on a surfboard: "Wearing swimwear, she is balancing with her arms spread wide and facing toward us. Upon closer inspection, there is a flame of hope on her wing, and her head is covered by a shape that indicates infinity. Looking more like a lover than a holy angel, she is the guide for this year's festival. Together with her, we hope to emerge from the endless ruins of the past and step into a new world we have never seen before." The festival will also be supporting Ukraine's reconstruction by auctioning works donated by participating artists, exhibited at the former Kankeimaru Store.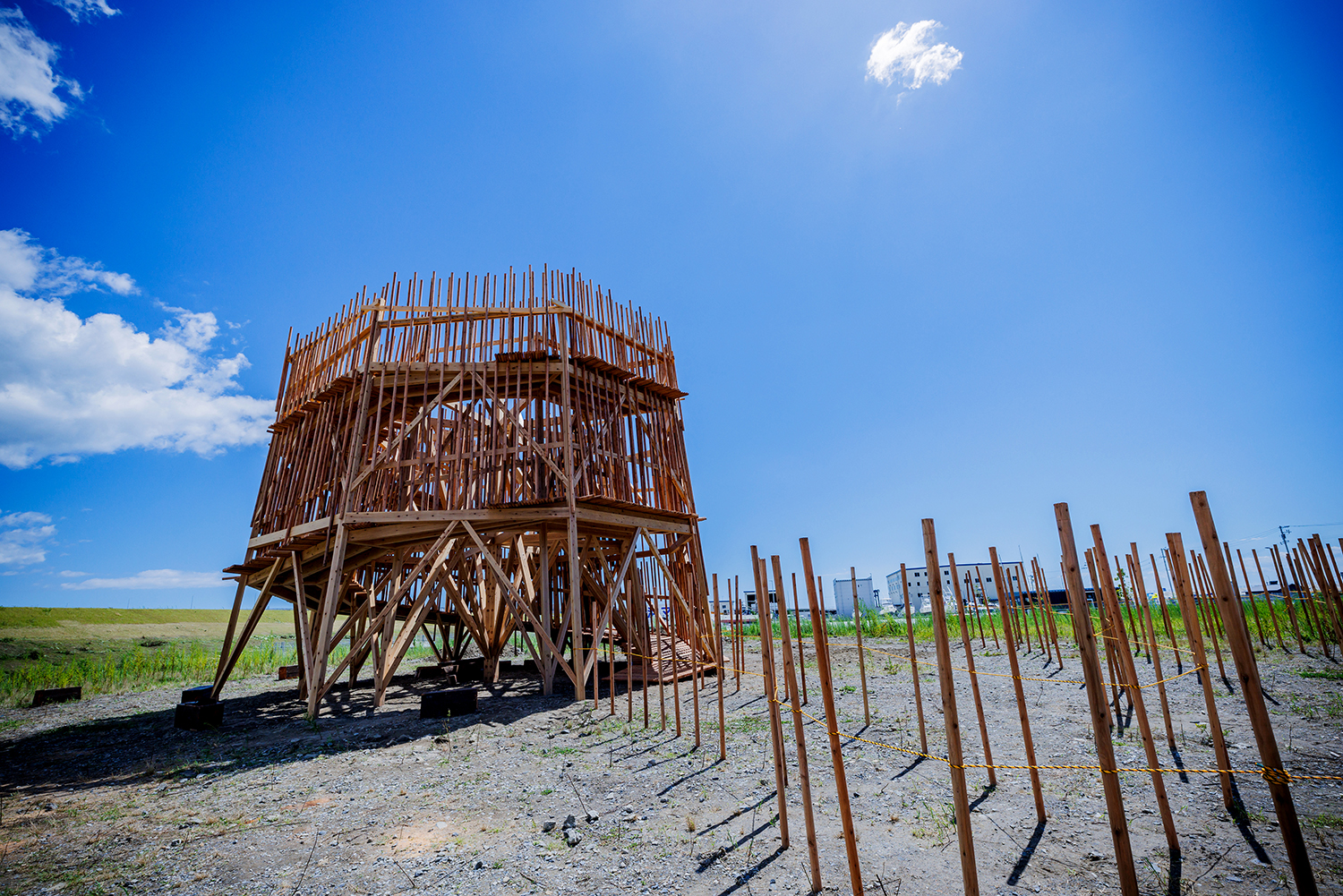 Reborn Art Festival's music lineup this year features a live concert with guest artists at the white shell beach in Oginohama, while Reborn Art Festival Food Session: Sustainable Food—The Joy of Innovation focuses on the food chains and cycles in Ishinomaki, a city known for its thriving fishery and agriculture industries.
Participating artists:

Mariko Asabuki

Yosuke Amemiya

Kaoru Arima

Yusuke Iseya

Tetsuya Umeda

OSGEMEOS

Motohiko Odani

Sachiko Kazama

Izumi Kato

Tadashi Kawamata

Takeshi Kobayashi


SIDE CORE (BIEN / EVERYDAY HOLYDAY SQUAD)

Yuriko Sasaoka

Hiraki Sawa

Sou Fujimoto

目[mé]

Takeshi Yasura

Shota Yamauchi

Kanji Yumisashi

Shinjiro Watanabe

Production Zomia (Apichatpong Weerasethakul, Irwan Ahmett & Tita Salina, Aung Myat Htay, Ting Tong Chang, Mech Choulay & Mech Sereyrath, Montika Kham-on)
Reborn Art Festival is on view across Ishinomaki City and the Oshika Peninsula until October 2, 2022.
Organizers: Reborn-Art Festival Executive Committee, ap bank
Special sponsor: Kinoshita Group
Grant: Agency for Cultural Affairs, Government of Japan
For English guided tour , visit umimachi-sanpo.com.
For more information, visit reborn-art-fes.jp.
* This post is presented by Reborn Art Festival.