Museum MACAN Presents the 4th VH AWARD Exhibition
By The VH AWARD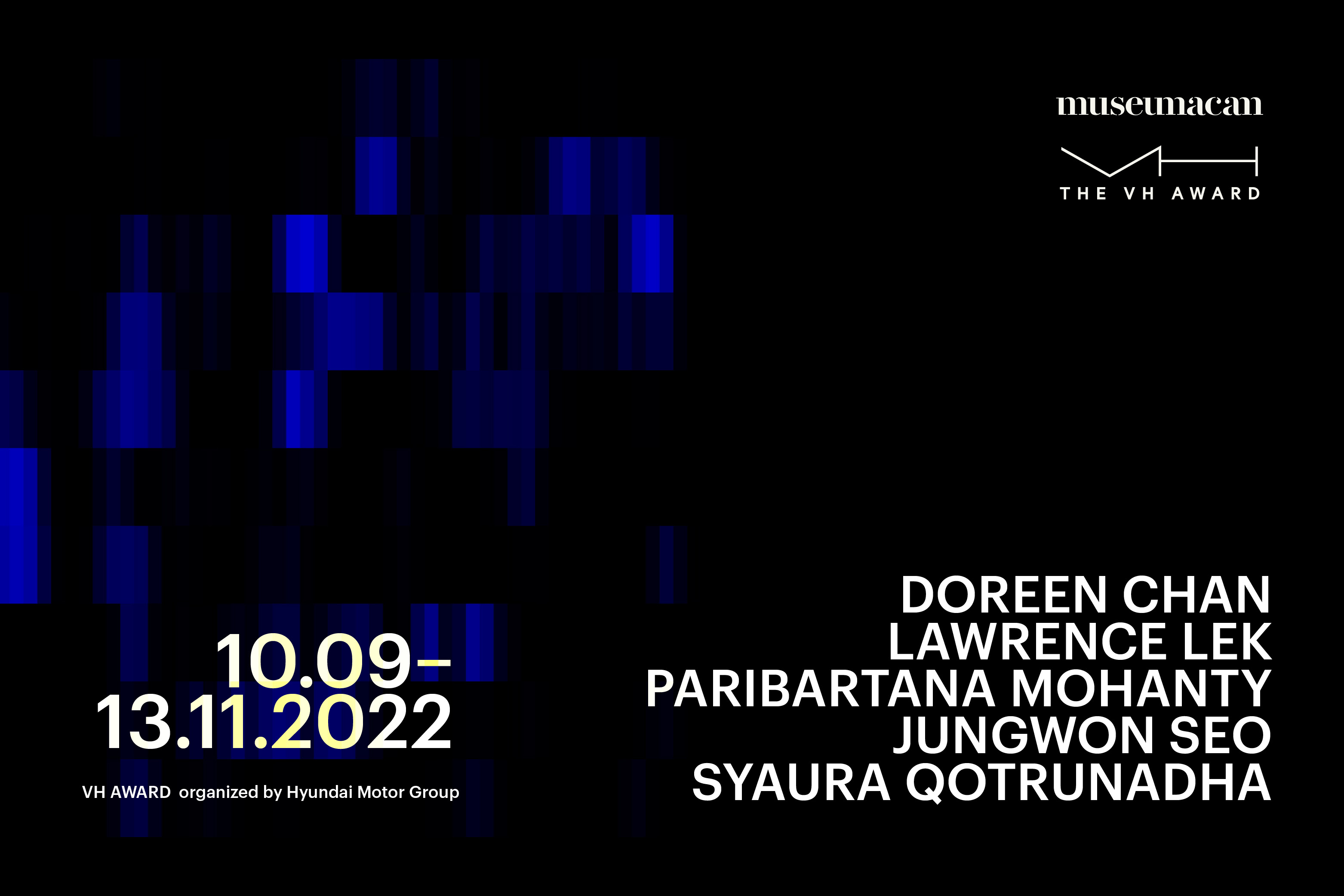 The Museum of Modern and Contemporary Art in Nusantara (Museum MACAN) is pleased to present the 4th VH AWARD exhibition, featuring the works of Grand Prix recipient Lawrence Lek, and finalists Doreen Chan, Paribartana Mohanty, Jungwon Seo, and Syaura Qotrunadha, from September 10 until November 13, 2022.
Lawrence Lek is a London-based multimedia artist whose work spans films, video games, VR, and music. He explores and critiques the boundaries between reality and virtuality. The four other finalists are Chicago-based Hong Kong artist Doreen Chan, New Delhi-based film director Paribartana Mohanty, Yogyakarta-based artist Syaura Qotrunadha, and Seoul-based multidisciplinary artist Jungwon Seo. Their works engage with technology in new ways and forge new connections, addressing subjects that range from humanity's relationship with artificial intelligence to the pressing social and ecological issues of our time.
Established in 2016 by the Hyundai Motor Group, the VH AWARD is Asia's leading award for new media artists. The 4th edition, hosted and awarded in 2021, was the first to expand beyond Korea to include artists from across Asia. Each shortlisted artist was awarded a USD 25,000 grant to produce a screen-based, audio-visual work for consideration by the jury, and was invited to participate in an online residency program hosted by preeminent New York City-based art and technology center Eyebeam. The Grand Prix recipient, Lawrence Lek, was announced during a virtual award ceremony in November 2021 and received an additional prize money of USD 25,000.
The exhibition at Museum MACAN is part of a series of worldwide presentations of the finalists' work that includes a previous private screening at the New Museum during Frieze New York and online presentation with Montreal-based contemporary digital art organization Elektra, as well as an upcoming on-site presentation at Ars Electronica Festival, one of the world's most important media art festivals.
Hyundai Motor's Art Director, DooEun Choi, said that she was delighted to present the 4th VH AWARD exhibition in Indonesia: "The collaboration with Museum MACAN, Asia's leading museum of modern and contemporary art, who shares our dedication to fostering intercultural dialogue and interdisciplinary practices, enhances the significance of this presentation, which is being held for the first time in Southeast Asia."
Museum MACAN's director, Aaron Seeto, a member of the 4th VH AWARD's jury, shares Choi's sentiments: "The values of the VH AWARD, to support and nurture the discovery of new-media art from diverse Asian contexts, aligns with the ethos and vision of Museum MACAN. We are pleased to become the official institution for the 4th VH AWARD. The works presented by the Grand Prix winner and the finalists show a broad range: from the cinematic and the performative, to highly complex programming and inventive software employment. Coming from diverse backgrounds from countries across Asia, every recipient stands out with their own artistic approach. We're looking forward to introducing the works to the public, to encourage a more critical and comparative view of media practices and interests."
The 4th VH AWARD exhibition is on view at Museum MACAN, Jakarta, until November 13, 2022.
For more information, visit vhaward.com and museummacan.org.
* This post is presented by the 4th VH AWARD.