"Minding the G(r)a(s)p" at Para Site
By Beata Li
For the group exhibition "Minding the G(r)a(s)p," presented at Hong Kong's Para Site art space, curator Celia Ho sought to make room for artistic creation and audience encounters beyond curatorial dictates. To flatten the hierarchical relationship between curators and artists in conventional exhibition making, Ho initiated conversations with the six featured artists and duo without a predetermined thesis or focus—a tactic inspired by Wong Wai Yin's series of video interviews with anonymous practitioners, Everyone's sick (2021), which was projected in the show in a padded room recalling a psychiatric isolation cell. The informal exchanges between Ho and the exhibition's artists led to the creation of new artworks. Many of the commissions encouraged the active participation of audience members, and prompted viewers to look outside the "white cube," reinforcing that the art world is connected with and reflective of social contexts.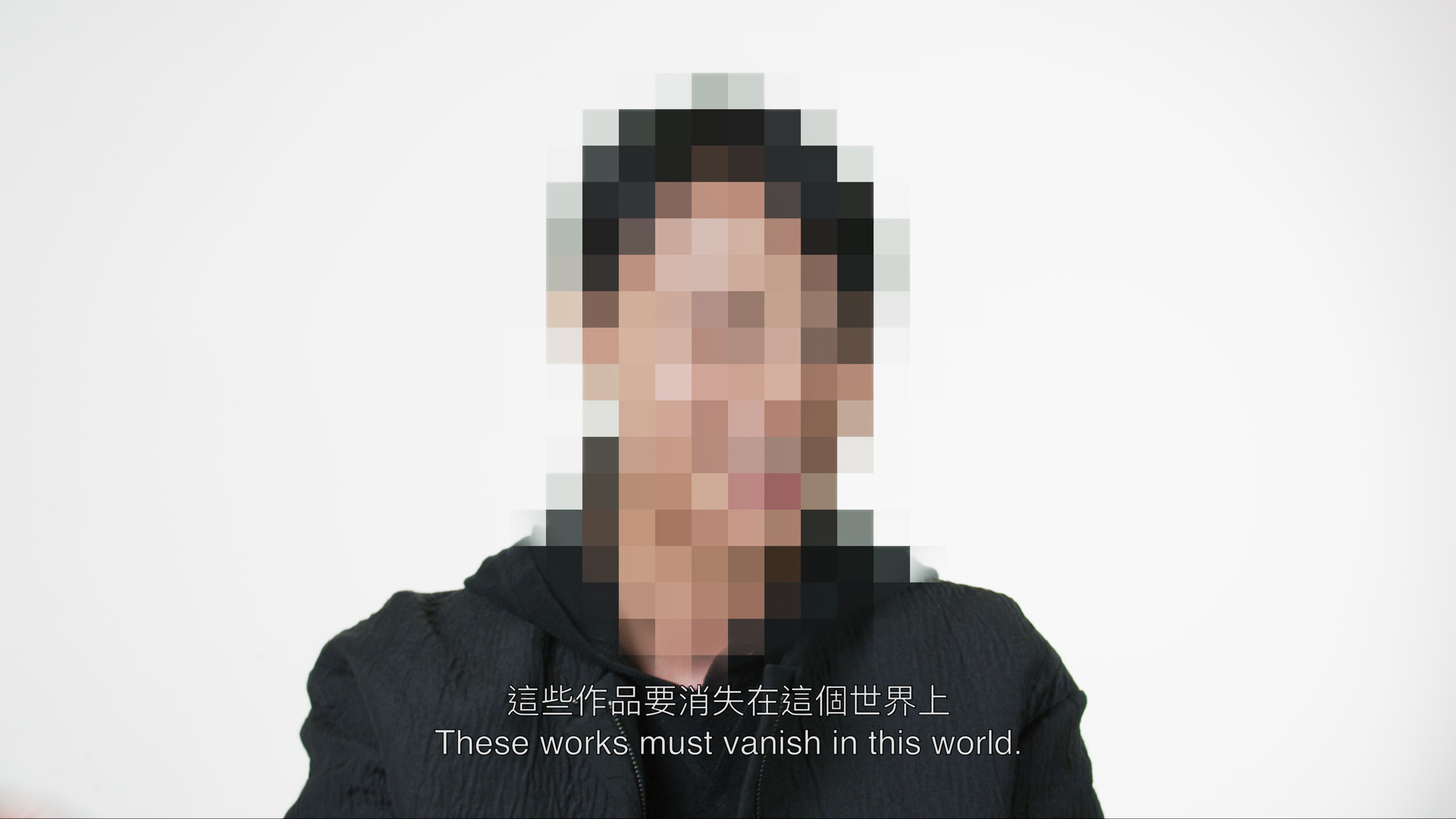 Exemplifying the show's emphasis on the connection between visitors, the exhibition, and social context was Indoor Charcoal Drawing Of The REAL Hong Kong Contest (2022), a mixed-media participatory project by artist duo C&G Artpartment. Viewers were invited to peek through the coin-sized holes cut into the walls throughout the exhibition and, based on what they see, create a sketch of the "true Hong Kong" with graphite and paper. The competition winner receives a signed, editioned work by C&G Artpartment. Yet, perhaps the biggest reward was the time to observe and reassess our own views of Hong Kong.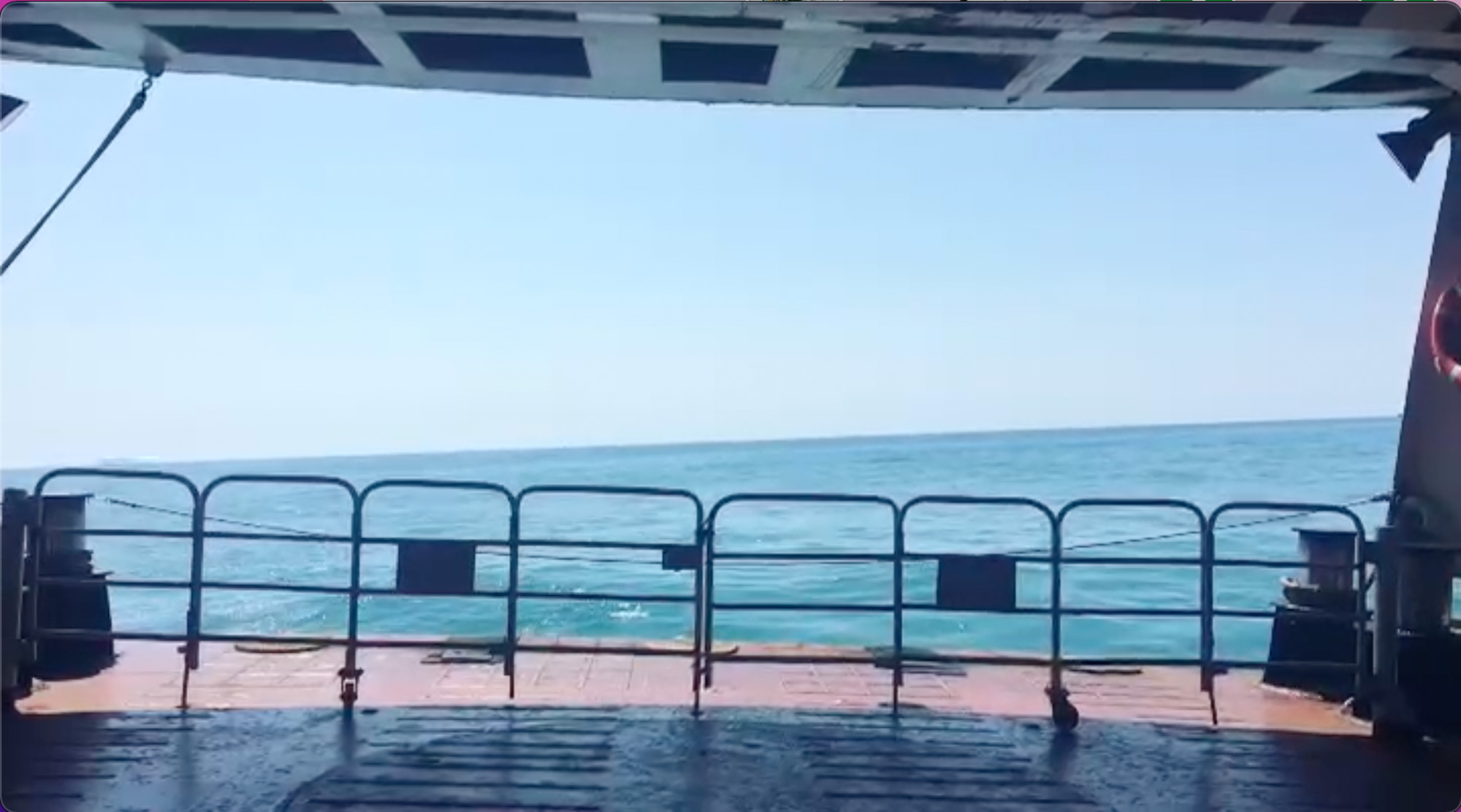 Though gazing out into Para Site's urban neighborhood of Quarry Bay, visitors may have recognized parallels between the qualities of what they observed in their Indoor Charcoal Drawing and Lulu Ngie's bucolic five-channel video Going out (2022). Presenting Hong Kong through the artist's eyes, the work includes poetic clips of cows in a green field and a boat swaying in the waves. Not only does Ngie incorporate visual cues from the outside world, she also observes the common Hong Kong household. Say hello to the blisters on the wall (2022) comprises shards of dried pigment on the floor and a 49-second video showing Ngie touching the air pockets behind the paint on a wall, recalling how one might pick on one's scabs. Like the bubbling paint that is a familiar sight in the humid city, emotional imbalance is common in Hong Kong following governmental crackdowns on dissent and pro-democratic sentiment. Say hello encourages audiences to revisit past wounds and shared traumas as part of a healing process.
Beside viewing the present, visitors were prompted to reflect on Hong Kong's drastic changes in recent years. Chow Chun Fai's two colleges Sai Yeung Choi Street/Nelson Street (since 2004) and Sai Yeung Choi Street/Argyle Street (since 2004) (both 2022) include A4 photos of the titular locales from different periods, layered on top of each other. Visitors could flip through to see the evolution of the shops, advertisements, and how pedestrians dress. For A piece of RED_Let's fly (2022), Jaffa Lam stitched together red fabric scraps from umbrellas used in the 2014 democratic Umbrella Movement, turning them into a flag that draped from floor to ceiling. With its material and red color, which is often associated with communism, the work speaks to Hong Kong's fights for democracy and the quashing thereof. Lam's and Chow's installations give us shreds of physical evidence of Hong Kong's past, which is at risk of being rewritten.
The openness that the curator strived to create was seen in the show's captions, which, instead of didactic information, included keywords that audiences were invited to add to. At the time of my visit, for example, the labels for A piece of RED included: power, soar/hover, undercurrent, leaving, being given up/abandoned, boundaries, sensitive, billow, and premonition. In these ways, viewers were validated as critics, artists, and even curators.
Although its outcome was meant to be subject to audience participation and thus unpredictable, "Minding the G(r)a(s)p" had a coherent theme—Hong Kong's political anxieties. Amid the censoring of democratic ideals where everybody's opinions matter, "Minding the G(r)a(s)p" encouraged individuals to exercise their own voices, offering a much-needed hope.
"Minding the G(r)a(s)p" is on view at Para Site, Hong Kong, until August 14, 2022.
Beata Li is ArtAsiaPacific's editorial intern.