Metropolitan Folly: The Editors Weigh In On A Display of Reproduced Monets
By The Editors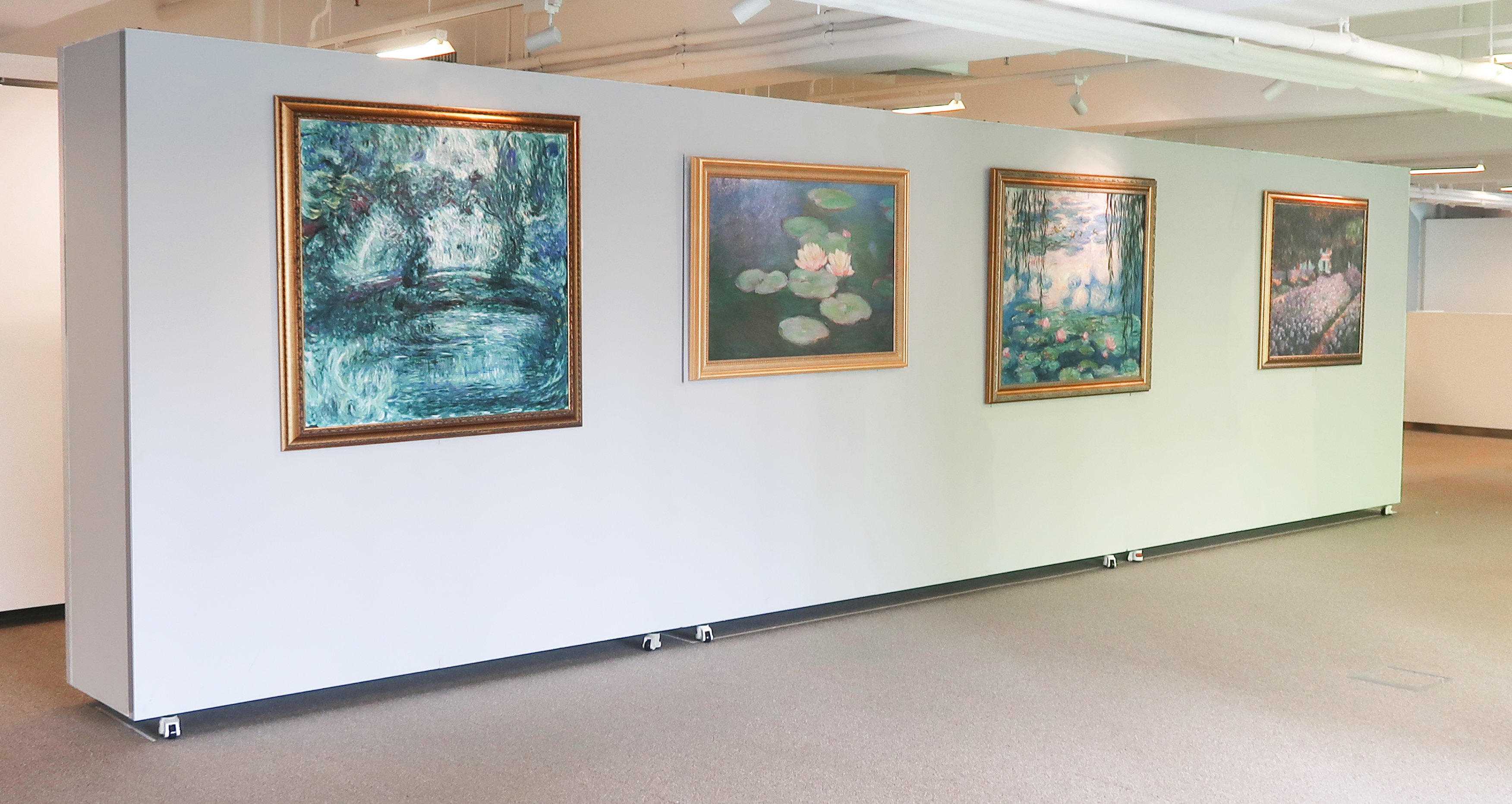 Finally, the K11 Musea shopping mall and condo complex has competition in Hong Kong—for most egregious abuse of the word "museum" by people who should know better. 
Suffice to say then, the place in Wong Chuk Hang calling itself the Metropolis Museum is not a repository of valuable cultural objects—and definitely not to be confused with New York's Metropolitan Museum of Art—but a rented office space with drab industrial carpeting, temporary walls on wheels, and, for its launch, a wide range of "professional [sic] commissioned hand painted reproductions" of paintings by Claude Monet in ersatz, plastic frames. 
Many of the replicas are truly awful—born of internet .jpgs and the chromatic incapacities of cheap acrylic paint—but this is not the Hong Kong version of the Dafen oil painting village in Shenzhen, nor the breakfast room in a small, provincial European hotel. It's meant to be a place where "appreciating classic masterpieces becomes possible in Hong Kong, like a Parisian would go to the Louvre."
Overlooking that there are no paintings by Monet in the Louvre either, and that no one would mistake the industrial Genesis Building in Wong Chuk Hang for the former palace of the French monarchy, since 1962 Hong Kong has had its own museum of art, which is professionally run, with a collection of 17,000 cultural objects from the region and beyond—a place where Hong Kong people can, and do, go to appreciate art that reflects the city's history and culture. 
While I was briefly interested in the question of digitization of art objects leading to their democratization, and what kind of replicas (by hand or by machine?) are the most faithful to the original, it was while watching an animated video installation of scenes from Monet's famous paintings set to Beethoven's Fifth Symphony that I truly felt suffocated by European kitsch. The completely ahistorical mash-up of a German Romantic composition from the early 19th century and a French Impressionist painter's canvases from a century later convinced me there is neither any aesthetic nor educational reason for this place to exist, in Hong Kong or elsewhere.  
HG MASTERS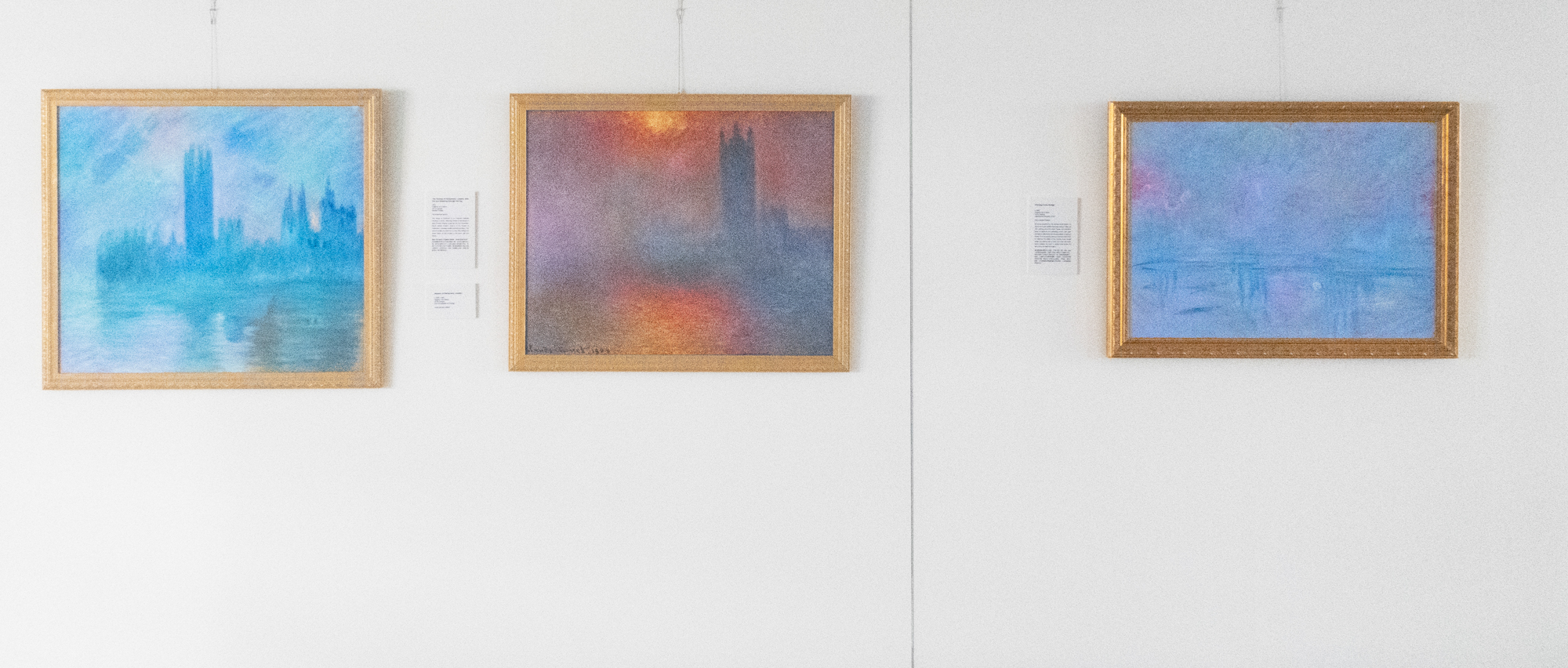 When I heard that Wong Chuk Hang would be graced with a new museum of reproductions, to be inaugurated by a show of ersatz Claude Monet paintings, I imagined the discussions that the institution could potentially spark—on the destruction of the aura, and shanzhai as culture, for example. A museum of knock-offs with a knock-off name to boot—this could be intriguing, I thought. But then I read the press release. "Appreciating classic masterpieces becomes possible in Hong Kong, like a Parisian would go to the Louvre," it said. Of course, that—gazing at works by dead white men at a French institution—is what the cultured classes should aspire to do, and since "the Metropolis museum is the only way you will see a Monet exhibition in Hong Kong today," according to founder Vanessa Robine, we presumably owe it to the Metropolis for bringing culture to us. 
From these statements (and their blatant factual errors) alone it became clear that any discussion of the Metropolis would be remiss without a critique of how it perpetuates centuries of a monolithic, Western perspective on culture that assumes the ignorance of others. My visit to the venue only cemented this view. The copies were callously made, as if there were no way viewers would register the images' lack of grace—the net result of the many details that are off, such as the imbalance of light and shadow in the willows of Waterlily Pond, Green Harmony (1899) or the oversaturation of red tones in the purples of Charing Cross Bridge (c.1900). All that the Metropolis stirred was the affirmation that we need curators and museums—ones who actually care for what they do.  
CHLOE CHU
The infernal orange engulfing the Rouen cathedral. The plasticky texture of a roiling seascape. Don't get me started on the "augmented reality" experience involving a relentless barrage of digitally pulverized Monet paintings—imagine being trapped inside the screensaver of your nightmares—while being assailed by Beethoven's Fifth Symphony. It doesn't take an expert to tell that something is wrong here.
Metropolis founder Vanessa Robine has taken it upon herself to "educate" the unfortunate, culturally starved souls in our little corner of the world, because we just can't appreciate "the founding of art," as she put it, so far away from the West. But the assertion that questionable reproductions and cursory wall texts make this a "museum" betrays a woeful lack of understanding as to the conservational, curatorial, and pedagogical work of actual museums. Moreover, now that authentic, high-quality artworks circulate through the city at public institutions, blue-chip galleries, exhibitions by auctioneers such as Christie's and Sotheby's, and, of course, Art Basel (when diseases don't force all of the above to close)—are Hong Kongers really supposed to be impressed by 3D-printed copies? Even if we take the charitable aim at face value, why would the less privileged fork out HKD 100 (USD 12.90; close to a ticket for a blockbuster at the Tate) to see ersatz art when they can see actual masterpieces for no admission fee at the Hong Kong Museum of Art?
And the cynical cherry on top of this reconstituted box-mix "museum": workshops on "Messy Creative Art" for toddlers. Aren't kids messy for free?
OPHELIA LAI
The Metropolis Museum at Wong Chuk Hang claims to have good intentions. Founder Vanessa Robine, who believes that art education and appreciation requires "something more vivid than art history class or computer projections," felt Hong Kong's general public lacked access to classical and modern Western art. However, her solution of displaying hand-painted and 3D printed copies was peculiar. Monet's iconic paintings of water lilies at Giverny and of the Rouen Cathedral, done en plein air, evoke ethereality with their spontaneity and diffusion of light; the replicas, by contrast, are dull. If the artist reproductions recall art-school studio work, the 3D prints, while in theory encompassing every minute detail of the originals, lack the organic feeling of real paintings. What didn't help were the imitation antique gold frames and the caption labels printed on rumpled paper (in fairness the proper labels were delayed due to Covid-19-related transport issues), some taped crookedly onto the walls. The experience was altogether perplexing as one cannot square the show with its stated aim—with admission at HKD 100 per person, it is not easily affordable for people without the means to travel in order to see a genuine Monet, presumably those who would benefit the most from visiting Metropolis. With the Hong Kong Museum of Art just over the harbor, where masterpieces by the likes of JMW Turner and John Constable from the Tate collection are currently on view, and where an exhibition of paintings by Sandro Botticelli loaned by the Uffizi Gallery in Florence is in the works, the Metropolis Museum may need to hone its mission.
LAUREN LONG
HG Masters is ArtAsiaPacific's deputy editor and deputy publisher; Chloe Chu is managing editor; Ophelia Lai  is associate editor; Lauren Long is web and news editor.
To read more of ArtAsiaPacific's articles, visit our Digital Library.