Lee Mingwei's Our Labyrinth at London's Tate Modern
By Béatrice Grenier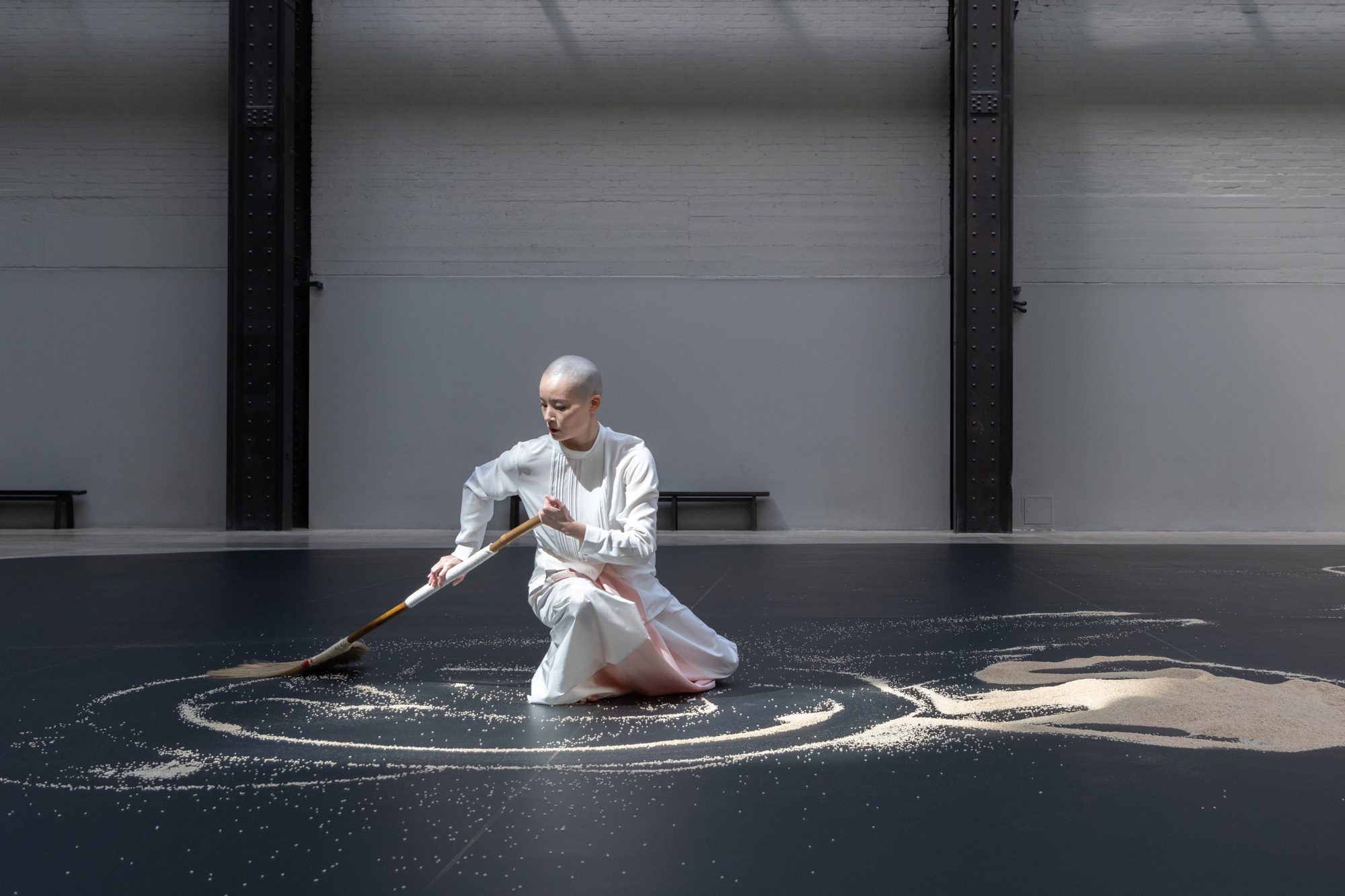 Boasting a height of five stories and a floor area of three thousand square meters, the Turbine Hall at London's Tate Modern has been both a spatial predicament and opportunity for the artists invited to display works there. Artistic responses to the industrial architecture have often sought to counteract its gargantuan proportions with large-scale installations. Lee Mingwei's performance Our Labyrinth (2015– ), however, powerfully transformed the Hall with gracious minimalism.
Using only about a third of the space, Lee installed a black rubber mat to mark the area of the performance. Serendipitously, when I visited, I noticed Lee peacefully gazing on his work from the balcony of the Hall. He commented that during the installation of the mat, one could feel and see the traces of past projects, like there were scars running through the floor of the museum. The malleable rubber material embraces the contours of these cracks and bumps, in a gesture of healing. The dancers, who moved slowly and maintained a low center of gravity throughout the performance, drew our attention to the demarcated ground, and in this a very subtle way, the industrial harshness was hushed, replaced with a meditative atmosphere.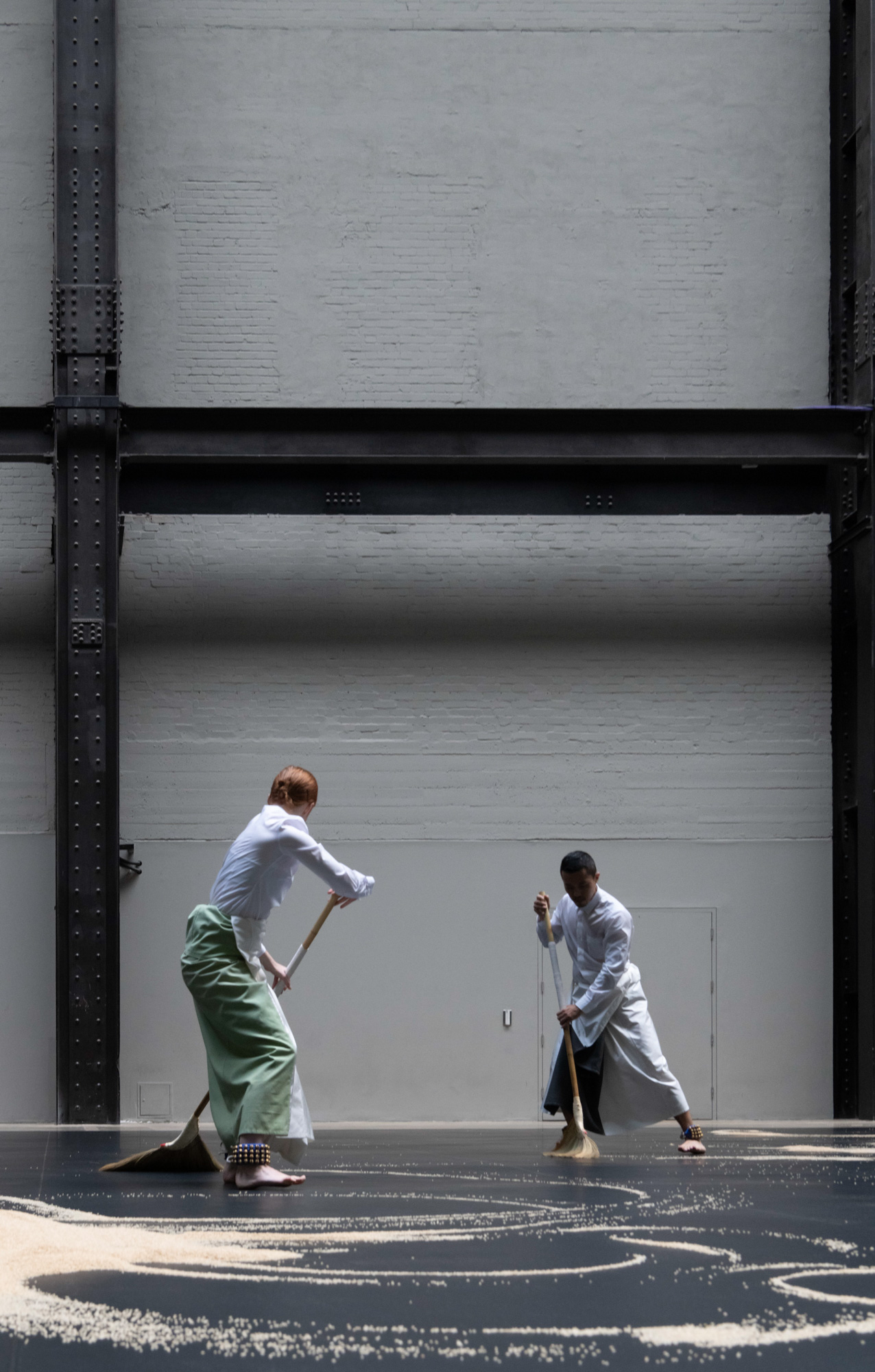 The iteration of Our Labyrinth at the Tate was the first where dancers interpreted Lee's choreographic guidelines in a pair rather than solo. Holding brooms, the two performers, dressed in sarongs, exchanged gestures as they swept a pile of rice across the floor, simultaneously creating and destroying patterns, while the bells at their ankles created a gentle soundtrack. They were replaced one at a time and the presence of a new dancer was announced with a salutation. The departing performer disappeared slowly by making their way across the Hall. They appeared unperturbed by the comings and goings of visitors, who may or may not have noticed that a performance was taking place as they entered the museum.
Our Labyrinth extends from Lee's longstanding interest in gift-giving, which he has explored in many projects. In this performance, the receiver was not the audience and hence the work was not participatory—a rare occurrence in Lee's practice. Indeed, Our Labyrinth can be shown with or without a participatory audience (as was the case at the Metropolitan Museum of Art in New York, in a collaboration with Bill T. Jones that was streamed online in September 2020). In all instances, the work unfolds in entrance spaces. Subverting the expectation that art has to compete with its busy, imposing, or loud environments, with a soothing and tranquil aesthetic, the artist instead addresses the institutions where the performance occurs. Lee creates an opportunity for the host museum to reconsider and question its architectures of welcoming, and offers it a posture of quiet hospitality.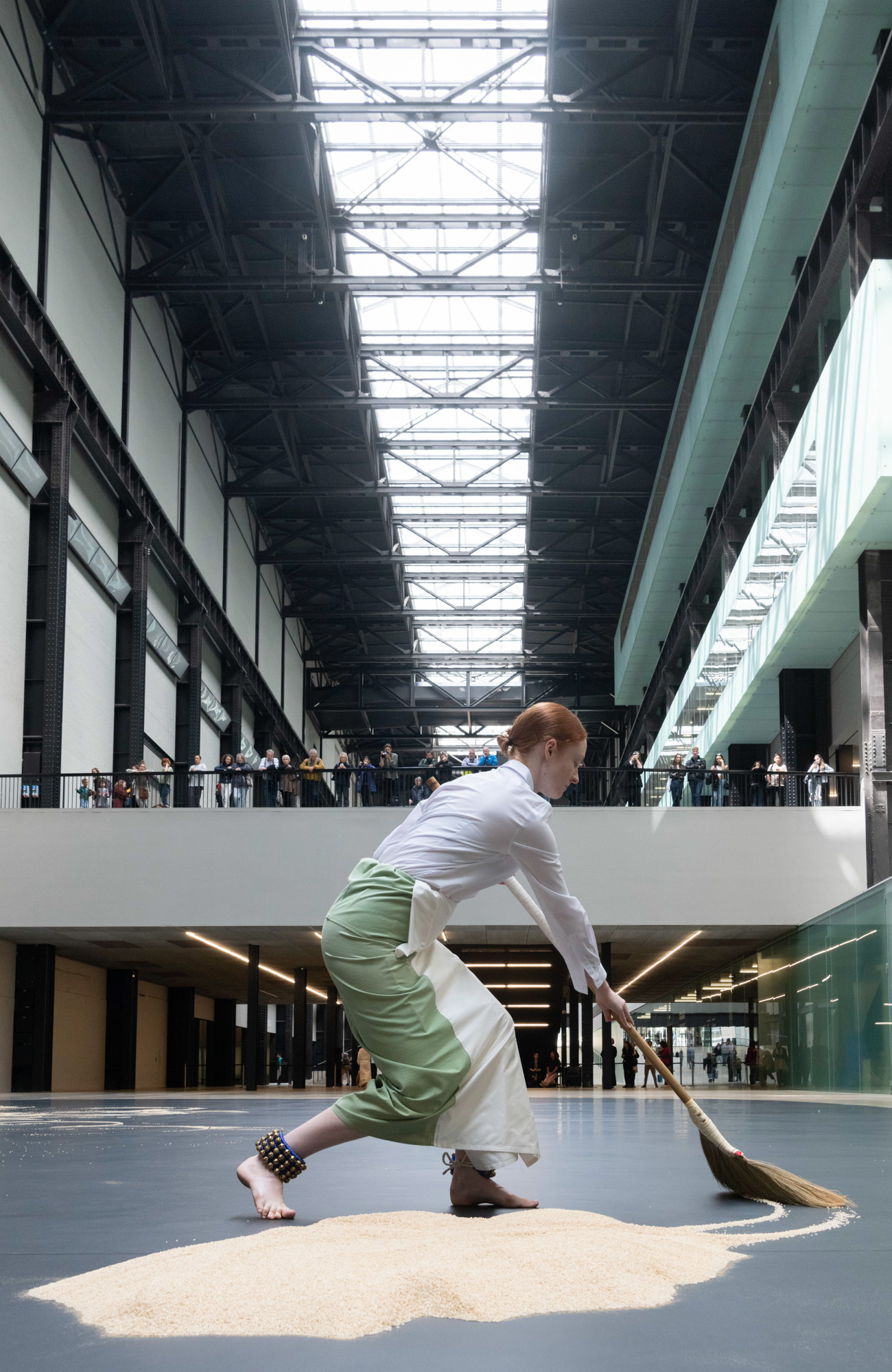 Lee Mingwei's Our Labyrinth was on view at Tate Modern, London, from May 26 to June 15, 2022.