Gallery Weekend Beijing Returns with Its 6th Edition
By Gallery Weekend Beijing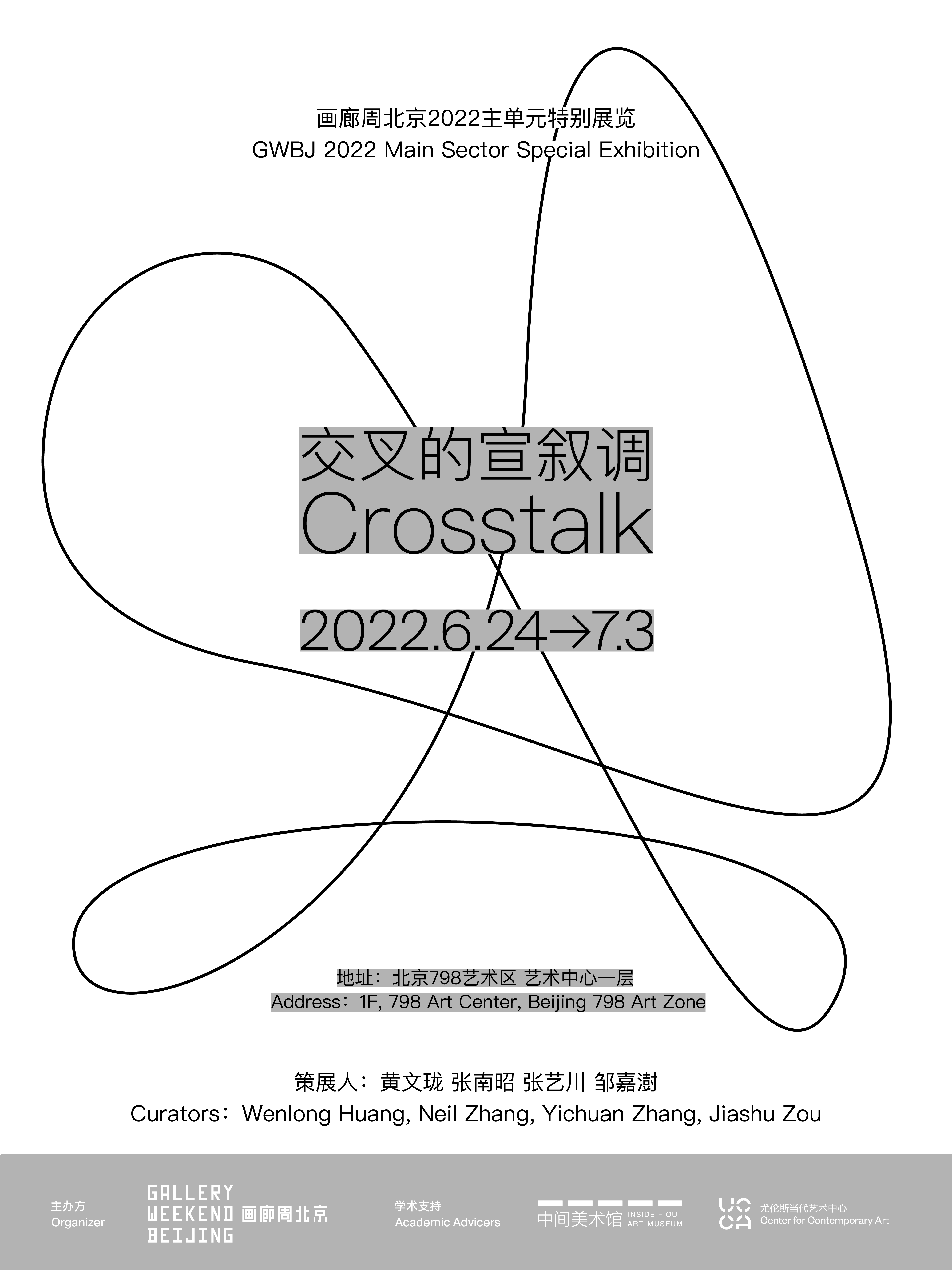 In line with the latest relaxations of local Covid-19 restrictions, and after extensive consultation with the event's staff, partners, and participants, this year's Gallery Weekend Beijing (GWBJ) will officially run from June 28 to July 3, with a Media Day on June 23 and VIP Previews from June 24 to 26. The 6th edition of GWBJ is slated to be one of the first major cultural events in Beijing to launch after weeks of Covid-19 restrictions in the city.
With more than 40 exhibitions by 38 exhibitors taking place in commercial galleries and nonprofit institutions, the 6th iteration will present GWBJ's largest and most extensive roster to date. The event is divided into two sectors: the Main Sector, featuring a diverse range of galleries with spaces in Beijing, and the Visiting Sector, which is dedicated to galleries with spaces outside Beijing. Celebrating Beijing's burgeoning and diverse art landscape, the GWBJ academic committee has chosen "Sharing" as the theme of the Main Sector special exhibition titled "Crosstalk" at the 798 Art Center, which ties the event together conceptually.
Co-curated by Wenlong Huang, Neil Zhang, Yichuan Zhang, and Jiashu Zou, four young curators from Beijing's Inside-Out Art Museum and UCCA Center for Contemporary Art, "Crosstalk" will showcase a strong mix of artworks, including videos, installations, sculptures, and paintings, by more than 20 artists represented by the Main Sector galleries. "Crosstalk" will be on view from June 24 to July 3, on the first floor of 798 Art Center.
Since its inception in 2017, GWBJ has been committed to building a sustainable art ecosystem in collaboration with galleries, art institutions, artists, collectors, and the public. "Crosstalk" marks the first time nonprofit institutions based in Beijing are working together to stage exhibitions on the occasion of GWBJ, showcasing budding and cutting-edge contemporary art from the city and beyond.
"On behalf of the entire Gallery Weekend Beijing team, we would like to first express our sincere gratitude to the exhibitors and partners who have continuously shared their knowledge and suggestions with us in the last few weeks on staging the best possible event, whilst aligning with local health guidelines. Having worked more closely than ever with our exhibitors and partners during this postponement, this year's theme of 'sharing' has taken on a whole new significance. As one of the first major events to kick off Beijing's cultural calendar, we very much look forward to reconvening with our guests and introducing them to a robust line-up of innovative programs that reflect and strengthen the city's diverse and dynamic art ecosystem," GWBJ director, Amber Yifei Wang, shared.
About Gallery Weekend Beijing
Founded in 2017, GWBJ aims to build a forward-thinking, professional, international platform for conversations about contemporary art. GWBJ opens every spring with a series of art events centered around a curated selection of new exhibitions from galleries and nonprofit institutions across Beijing. The nine-day event includes an opening ceremony, guided tours, academic forums, performances, artist studio visits, private-collection visits, parties, and the annual dinner.
Key Dates:
International Virtual Press Conference: June 22
Media Day: June 23
VIP Previews: June 24–26
Public Days: June 28 – July 3
For more information, please visit gallery-weekend-beijing.com.
* This post is presented by Gallery Weekend Beijing.