Debunking the Hocus-Pocus with the "Anonymous Society for Magick"
By Chloe Chu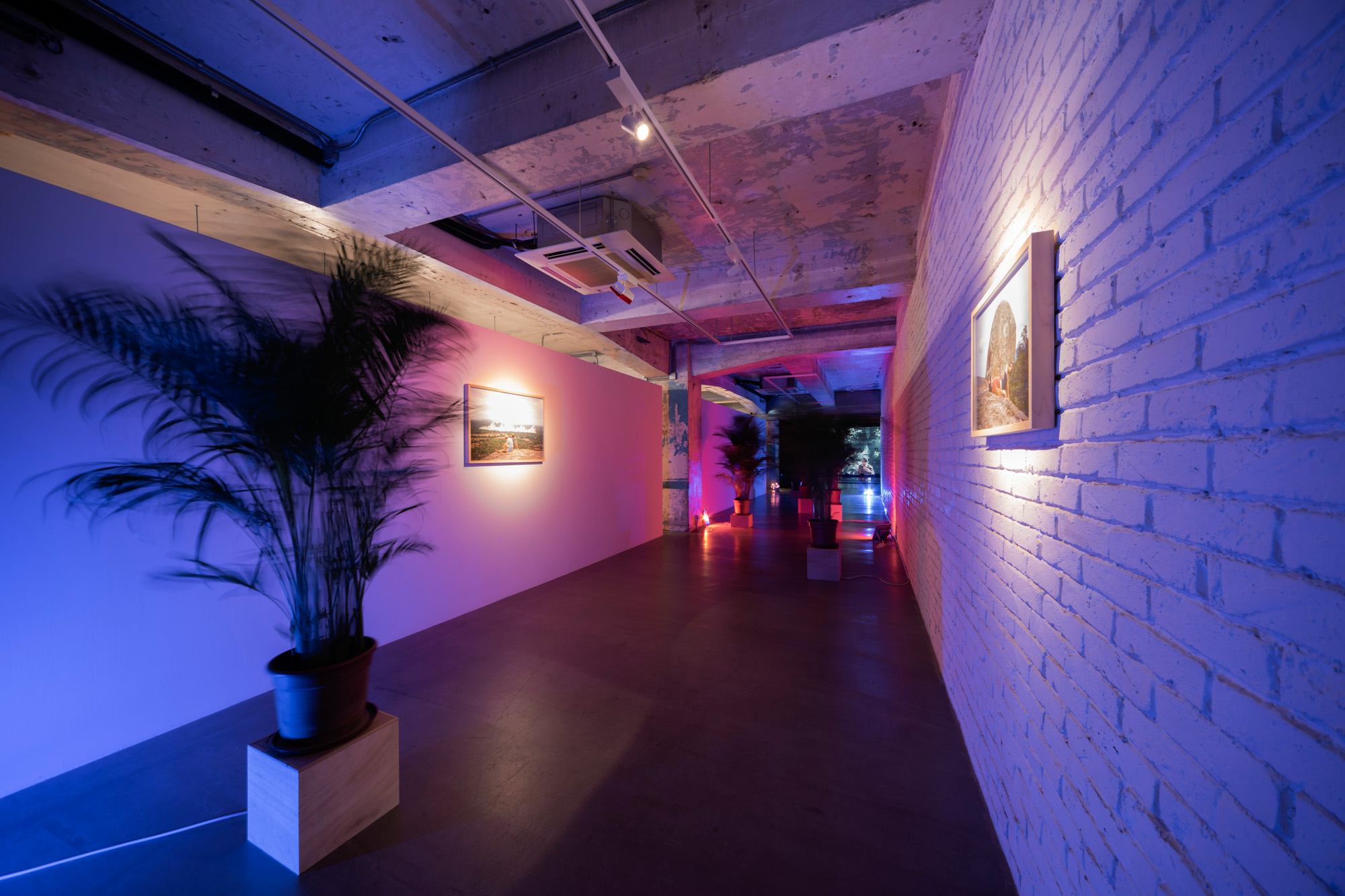 The veil separating delusion from magic is a thin one. This was apparent to the early-20th-century occultist Aleister Crowley, who distinguished his idea of "magick" from sleights of hand and other parlor tricks by tacking a "k" onto the word, referencing its archaic spelling. Magick, according to Crowley, is a means to understand and manifest one's true will. Brushing aside the notoriety of Crowley's approach to magick as unbridled self-expression—his slew of esoteric writing on the topic has lent itself to modern witchcraft, the satanic church, 1960s psychedelic subcultures, and other practices, some arguably more hedonistic than enlightening—the occultist's definition proves to be an engaging departure point for an exhibition.
Interpreting Crowley's notion broadly, "Anonymous Society for Magick," curated by Ying Kwok for Hong Kong's Blindspot Gallery, related magic to when something outside of our normal understanding is revealed to us. This was reflected in Lam Tung Pang's The Great Escape (2020). In one of the multimedia installation's paintings, a figure is seen gazing at a flower from a headstand position. In another panel, the composition is flipped, with the figure standing upright, lifting a slice of earth above his head, the flower suspended in front of him. The images allude to magic as an inversion of our usual perspectives, a portal to different ways of seeing. But which view is correct and which an illusion? Lam complicates this issue in the video-installation portion of the work encompassing a hexagonal configuration of paper screens, onto which a rotating cluster of projectors cast videos of fantastical landscapes. The artist's desire for escape during Covid-19-prompted social distancing is captured in a frame of a man gazing out his window at the moon. While his mind roamed beyond the bounds of his home, his body could not. Yet, this stark distinction between reality and imagination is not always apparent. This is suggested in the line, "We believe that we're a nation, and the truth: we're hardly a landscape," which floats above painted hilltops, gesturing to the disparity between how pro-democracy advocates in Hong Kong, the artist's hometown, see the city as deservedly autonomous, while its governors understand otherwise. Which is Hong Kong's true will?
The city's liminal political position likewise transpires in Chen Wei's neon light Drifting Along (Hong Kong) (2020). The installation features the two Chinese characters for "float" and "sink" amid concentric circles. The visual allure of the neon ties into Chen's commentary on how the complexities of urban life are often concealed under the sheen of cityscapes. This is reinforced by the photograph Mushroom (2016), depicting a shack typically seen on Chinese construction sites, surrounded by outdated satellite dishes—a dramatically lit scene meticulously staged by Chen using scaled-down models—centering the detritus of China's pursuit of modernity. In Trevor Yeung's Night Mushroom Colon (Eight) (2020), glowing mushroom-shaped lights sprout from plugs, evoking the hallucinogenic drug, said to spark epiphanies, and, more generally, the mysteries of mushrooms, which share their chemoheterotrophic qualities with humans, and yet hint at more intelligent ways of maintaining ecological balance.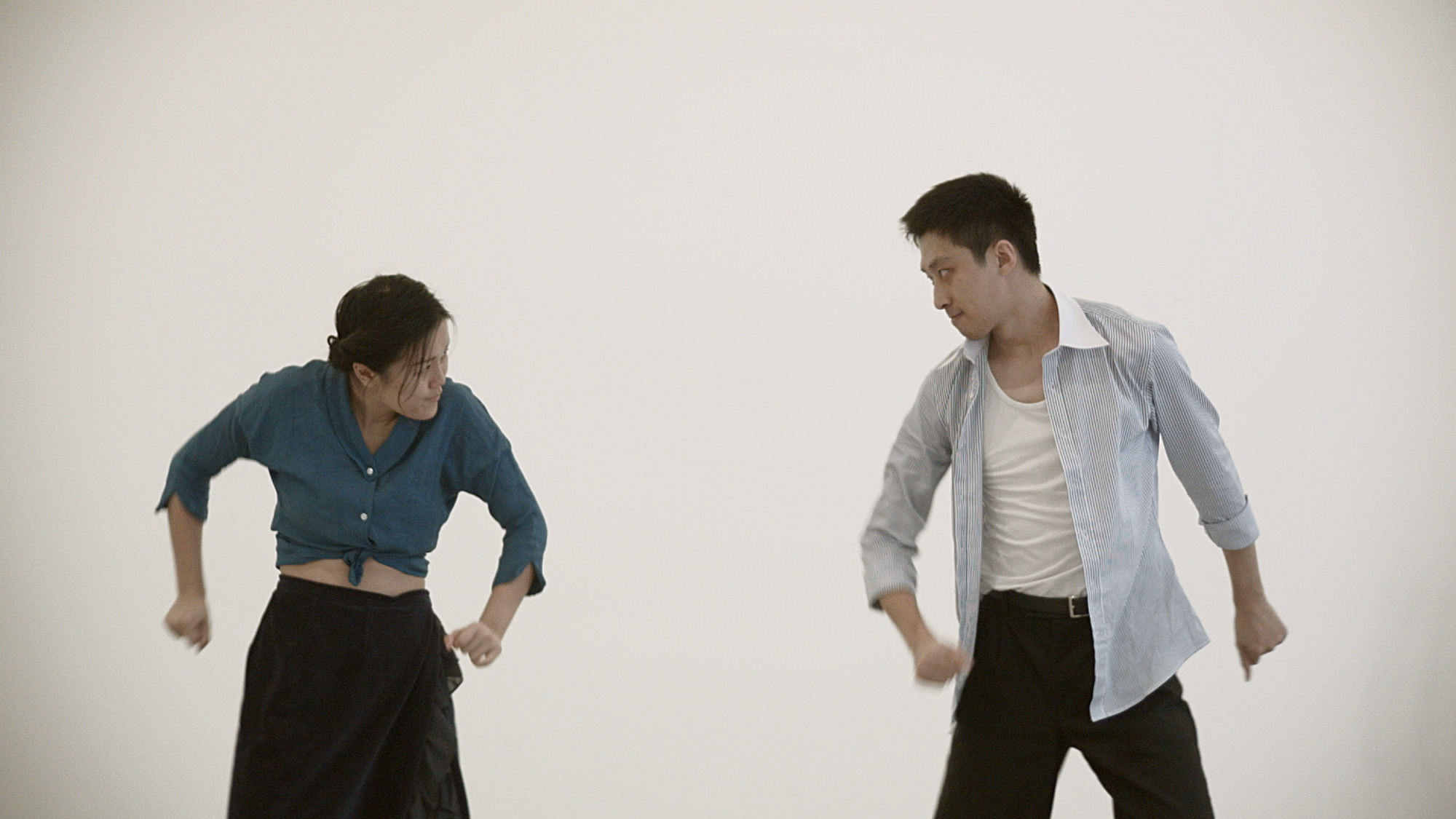 Magical, revelatory moments underpin Hao Jingban's two-channel film Opus One (2019), which spotlights two professional dancers who are enraptured by swing dance, yet are unable to attribute their fascination to any particular move or choreography. They set out to uncover what gives the dance style its enchanting groove, and fastidiously study the movements of key swing dancers, most of whom are of Harlem's African-American community. "These people are very special to me. I want to be with them. I want to express how profoundly they have touched me. And I want to preserve the essence of this dance form. But at the same time, because of these strong emotions, I'm afraid of being too presumptuous or impertinent," says Suzy, one of the protagonists. Perhaps therein lies the true power of magic—to spur curiosity about what we don't know, and self-reflections on what we think we do.
Chloe Chu is the managing editor of ArtAsiaPacific.
"Anonymous Society for Magick" is on view at Blindspot Gallery, Hong Kong, until May 30, 2020.