Dayanita Singh's "Dancing with My Camera"
By Frances Arnold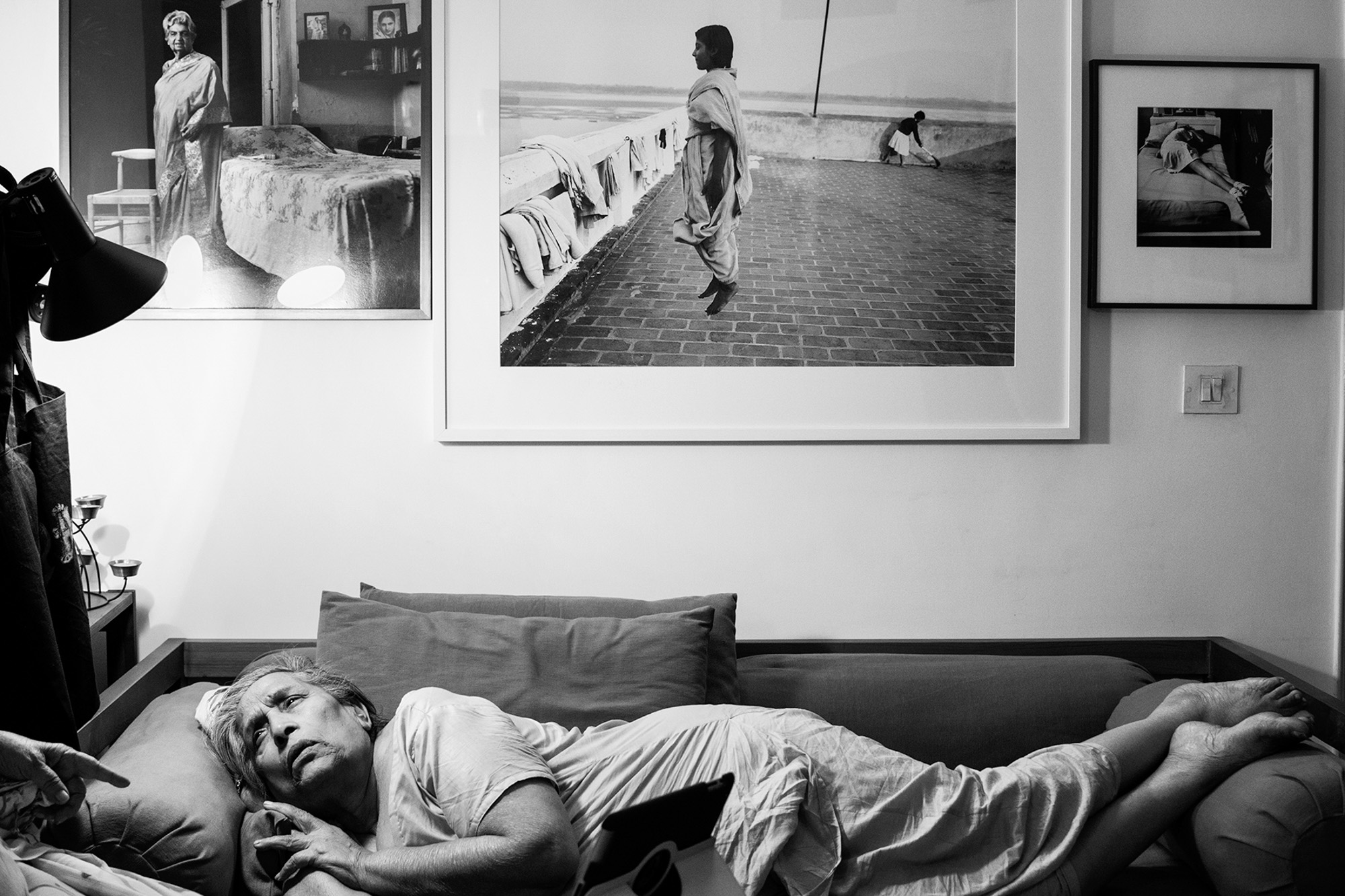 Movement was at the heart of Dayanita Singh's "Dancing with my Camera" at Berlin's Gropius Bau. The theme was alluded to in the portability of Singh's display systems—ranging from books to custom, foldable screens—and the people, places, and motifs of her documentary-style photography, which crisscrosses eras. Part investigation into the possibilities of museums and archives, part loving celebration of Singh's family, friends, and collaborators, the retrospective challenged the expectations of time, function, and form surrounding both photography and exhibitions.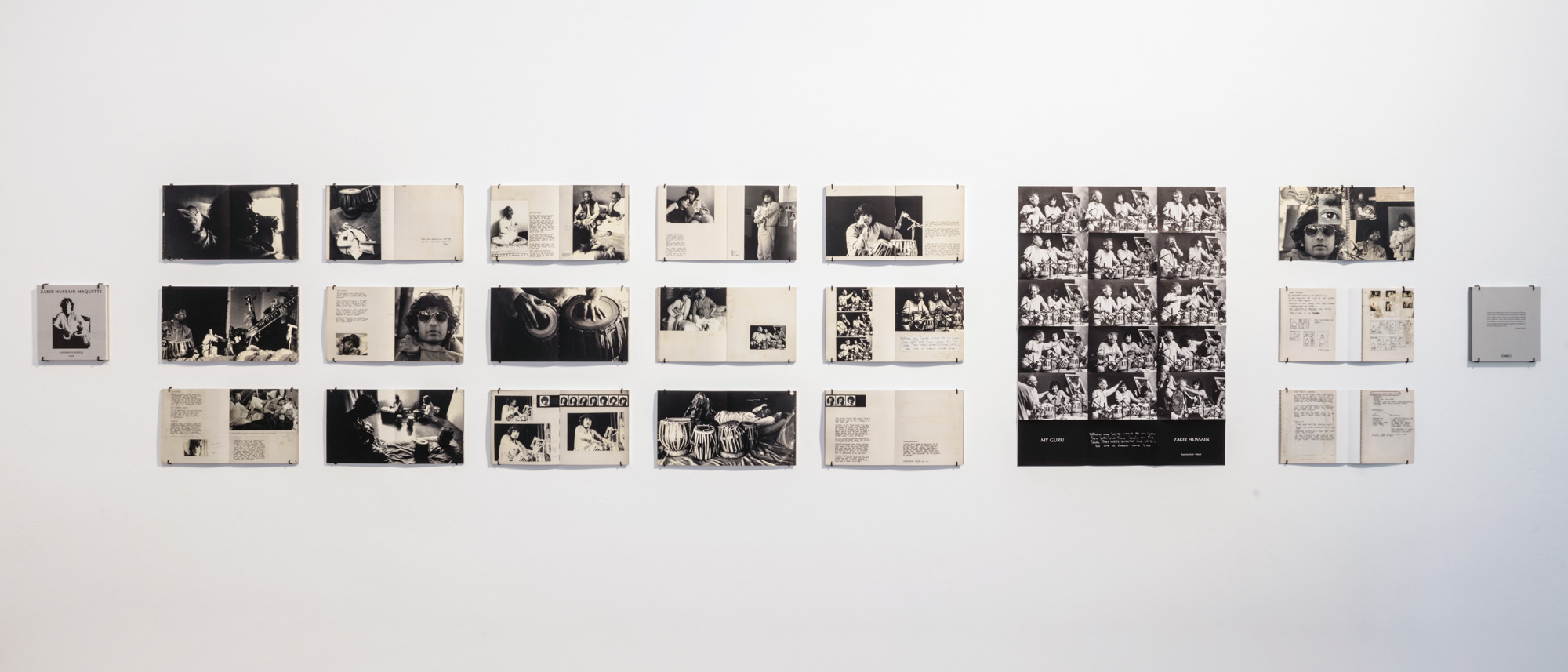 Since her student days in 1980s Ahmedabad, Singh has resisted conventions of display associated with photography. Largely eschewing wall-hung presentations and inspired by her photographer mother's penchant for compiling photo albums, books are a primary format for Singh. On show was a maquette of Zakir Hussain: A Photo Essay (1986), the first of many books crafted throughout her career. Peppered with pencil annotations of dimensions handwritten in Singh's elegant script, the work is a portrait of the artist's friend Hussain, a tabla player. In 2019, the book was republished by Göttingen publisher Gerhard Steidl who has been an important collaborator of Singh for more than two decades.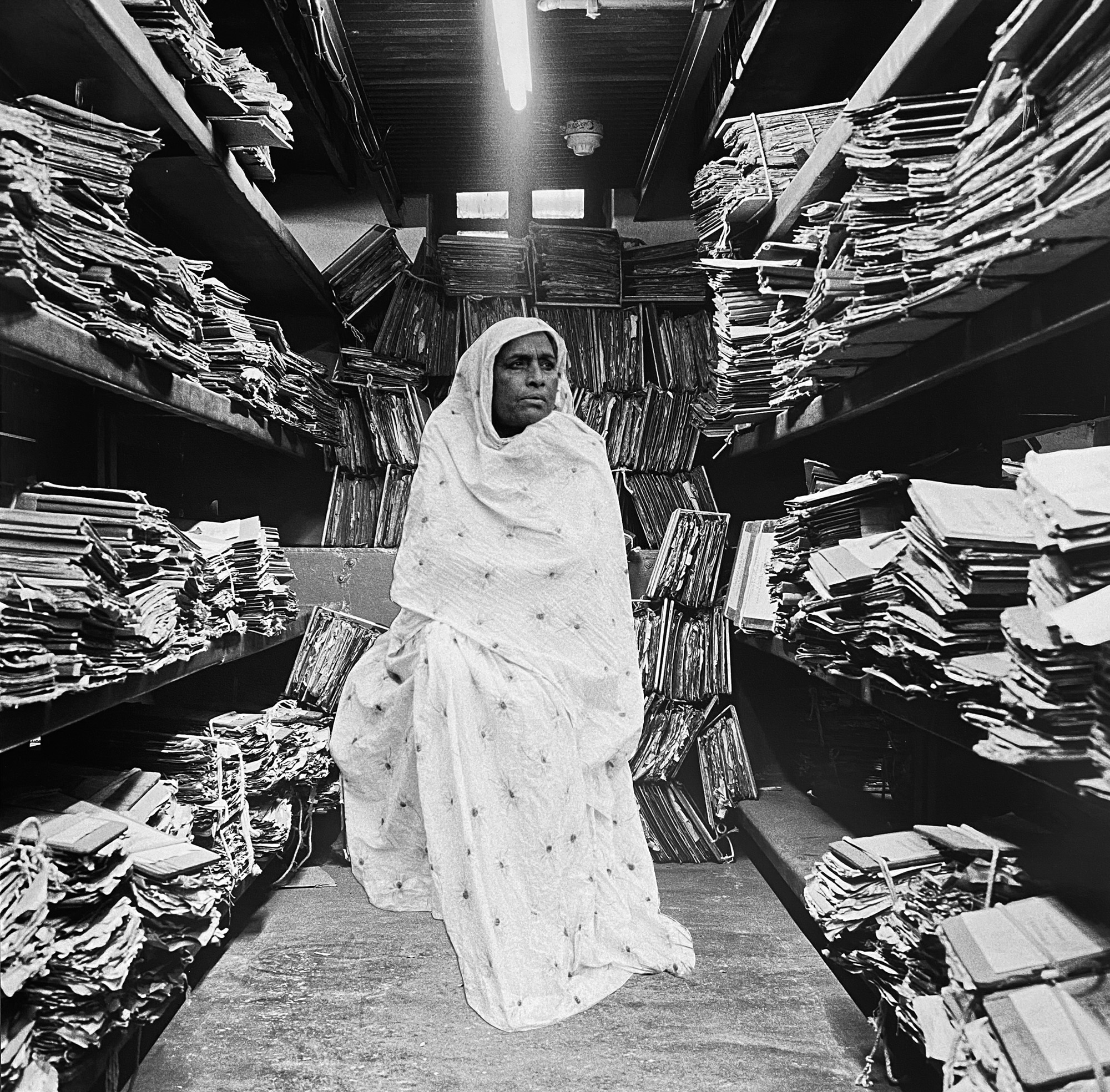 Another room was dedicated to a similarly formative figure in Singh's life, who reappears throughout her work. Singh met Mona Ahmed in 1989, when the eunuch was living alone in a graveyard. In the photo-book Myself Mona Ahmed (2001), Ahmed recounts through messages to publisher Walter Keller her transgender journey. Through her words and Singh's accompanying black-and-white photographs, each of which seems to find Ahmed's big, mournful eyes, the work vividly portrays a life touched by loneliness, grief, and joy. Ahmed died in 2017; that she appears in works made before and after her passing points to a core tenet of Singh's approach: time is not linear, but flits back, forth, and in circles.
Themes of movement and travel permeate Singh's photographs and modes of display. Museum of Chance (2013) was the first iteration of what Singh terms a museum. Two foldable screens in dark teak wood, easily transported and deployed, house 162 unconnected images spanning three decades; subjects range from printing presses and archives to musicians, dancers, movie stills, and more. Singh's subsequent investigations into how else photography might be moved, shared, and displayed include suitcases in smart brown leather, and a nine-pocket jacket titled My Life as a Museum (2018).
Singh's portable-museum idea comes full circle in photo-architecture such as Museum of Shedding (2016). A modular, teak object, it unfolds to become an outward-facing display screen, and behind, a bed. Completing the set-up is a desk, bench, stool, and table. Reinforcing Singh's object-as-museum premise is a pyramidal wooden sign, each side respectively engraved with "Curator," "Director," and "Registrar." Playful and thought provoking, Singh's meta-museum probes notions of what museums can be. In an age of pandemic-related travel bans; war-induced no-fly zones; and the associated, escalating financial and environmental costs of staging international exhibitions, Singh's pared-down, spontaneous, and accessible solutions feel practical.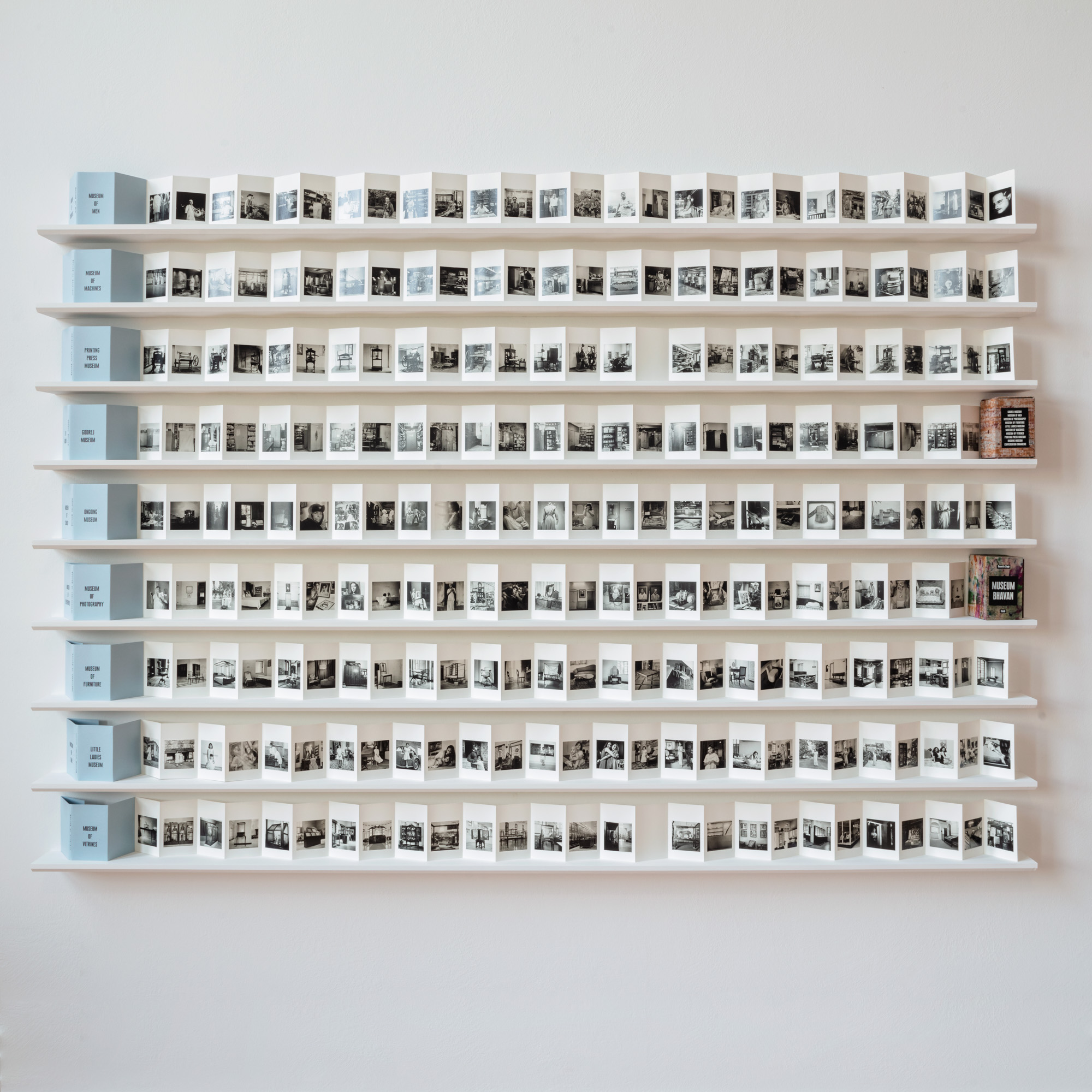 Museums and archives are central to Singh's practice. Archivist and curator of her own work, her oeuvre is constantly in flux as she regroups images from her 40-year career by theme, constantly drawing new lines of connection. Results include concertina books Museum of Vitrines and Museum of Furniture, typologies of their titular objects and two of nine volumes in the book-museum Museum Bhavan (2017). In 2012, Singh archived archives: File Museum is a fascinating glimpse into archives across India, and the custodians who tend to them. There is a stark contrast between these time-layered archives, which exude an almost palpable dustiness, shelves groaning under the weight of decades of paper, so unwieldily as to be immovable, and Singh's portable display systems.
Content echos presentation in another of Singh's themes: architecture. Corbu Pillar (2021), Bawa Rocks (2020), and BV Stairs (2021) respectively house studies of buildings by Le Corbusier, Geoffrey Bawa, and Balkrishna Vithaldas Doshi. In the context of Gropius Bau's own high ceilings and columns, the four-sided, five-photo high vertical teak structures were especially fitting.
In Singh's circular fashion, "Dancing with my Camera" ended on a new project comprising materials dating from the 1980s and '90s. Let's See is a photo-book published by Steidl in 2022; of its 149 images, also hung here, one feels especially timeless: A young Dayanita Singh, barefoot and smiling up at the camera, surrounded by contact sheets.
Dayanita Singh's "Dancing with my Camera" was on view at Gropius Bau, Berlin, from March 18 to August 7, 2022.