Clear Intention: Art Collaboration Kyoto
By Stuart Munro
*This is a sponsored post.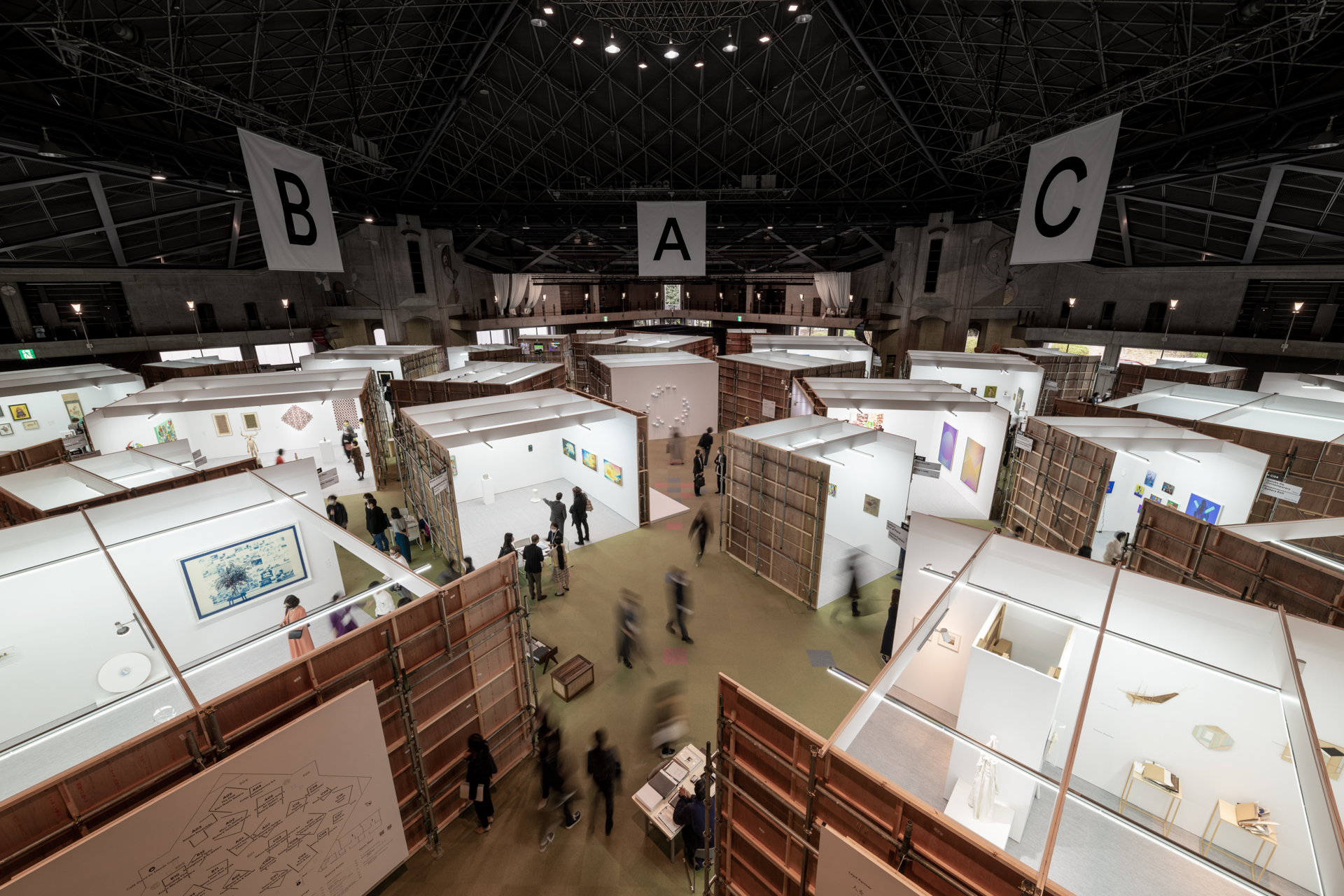 Art Collaboration Kyoto (ACK) is the latest contemporary art fair that had to negotiate the changing landscape of social distancing. Announced in late 2020 and originally slated for this February, ACK was forced to delay its launch due to the pandemic and rethink its engagement with international audiences. Collaboration has been at the heart of the fair from the very beginning, with the ambition to facilitate collaborations between public and private sectors and subsidize both foreign and domestic participation, alleviating financial difficulties and the uncertainties of exhibiting.

ACK is co-directed by Takahiro Kaneshima, the former director of Art Fair Tokyo and Art Beijing. Other co-directors include several gallerists, as well as Keiichi Tanaka, deputy director general of Kyoto's Prefectural Department of Culture and Sports, and Atsushi Fukai of the Culture Vision Japan Foundation. A total of 54 galleries took part in the fair, with 22 galleries from Japan selected by the board. Each Japan-based gallery then invited an international guest gallery or galleries to host and co-exhibit with. Among the international galleries invited, ten were from Europe, seven from Asia, and six from the Americas. Nine more galleries with close ties with Kyoto were also in attendance.
From November 5 to 7, ACK's unorthodox latticework of booths occupied the Kyoto International Conference Center (ICC Kyoto), Sachio Otani's extraordinary lakeside building completed in 1966. The fair was sectioned into three parts: the main fair, intermittent exhibitions, and "Gallery Collaborations." Located at the event hall, the main fair was arranged with each gallery spilling into the next, assembled under the banner "Kyoto Meetings." Titled "Beyond Kyoto," the intermittent exhibitions featured collaborations between artists, such as Teppei Kaneuji and Chihiro Mori's collage of found images that hung between booths and across free spaces. Other works by Kaneuji, Satoshi Someya, and Side Core (Sakie Takasu, Toru Matsushita, and Taishi Nishihiro) were also featured, including a pure-gold recreation of Kaneuji's iconic Teenage Fan Club (2005– ) at the Hosho-an Tea House located in the grounds of the conference center.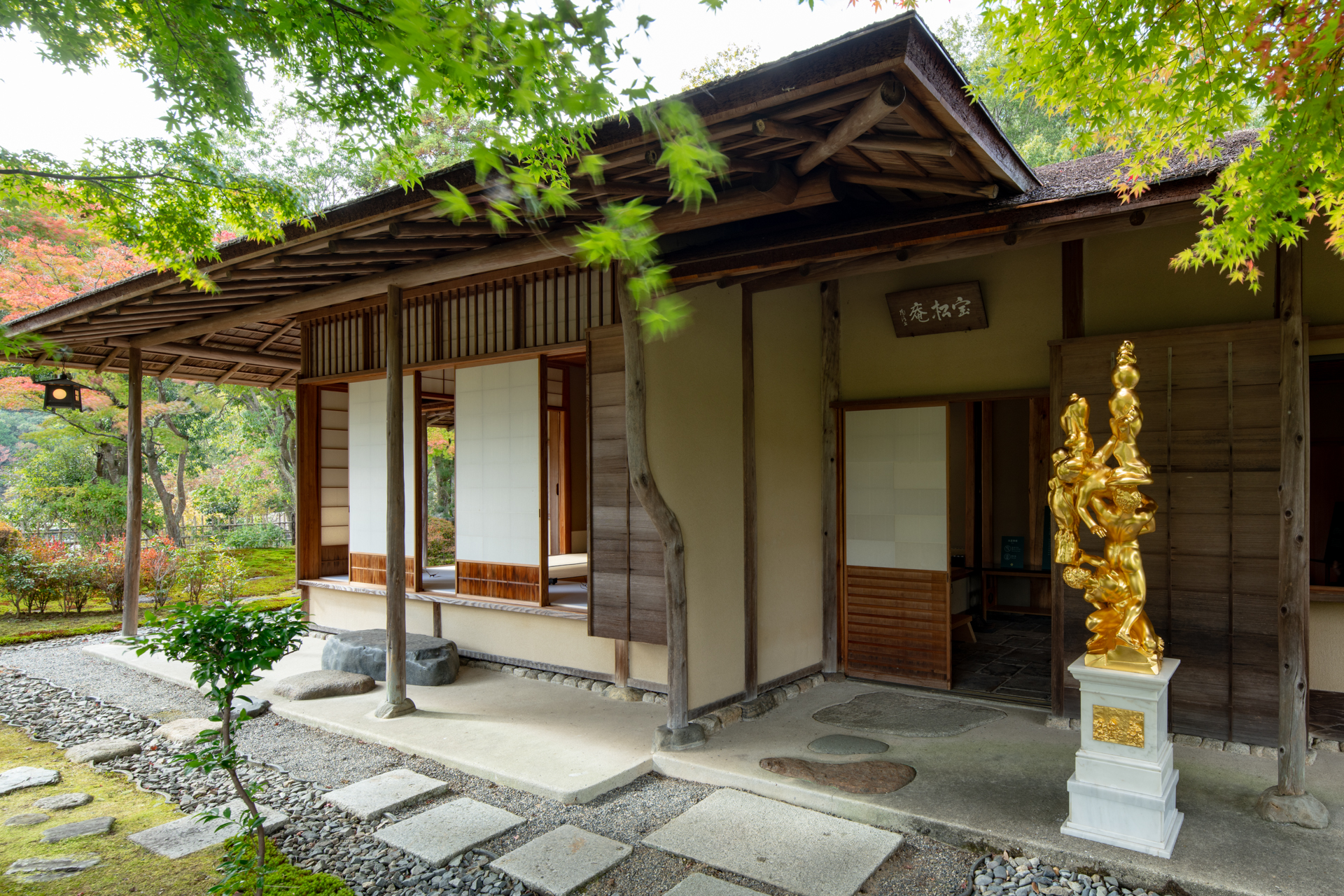 Equipped with rest and relaxation zones to engage prospective buyers and curious onlookers, "Gallery Collaborations" introduced lesser known artists alongside well-known faces. Anomaly (Tokyo) with China-born artist Ishu Han and the Japanese collective Chim↑Pom hosted Blum & Poe (Los Angeles) with Beijing artist Zhu Jinshi. Photographer Daisuke Yokota appeared alongside Mario García Torres at Taka Ishii Gallery (Tokyo). Meanwhile, Misako & Rosen (Tokyo) introduced São Paulo's Fortes D'Aloia & Gabriel gallery. Both galleries have a long-standing relationship with the sculptures and paintings of Erika Verzutti and Tiago Carneiro da Cunha, dating back to a two-person show at Misako & Rosen in 2009. São Paulo and Kyoto are burgeoning art scenes and this collaboration underscored each gallery's commitment to artistic development reaching new audiences.
A notable outcome of the inaugural ACK is the attention drawn to more underground festivals in the area, such as the Rakuchu Kansei Art Exhibition at Sennyuji Temple, the Artaota art market, and the Object art and design fair. Likewise, the annual photography festival Kyotographie, the newly reopened Kyoto City Kyocera Museum of Art, and Alternative Kyoto 2021 have all promoted local culture further afield, threading events throughout the city and prefecture.

Kaneshima claims that Kyoto is a beacon for Japan's local culture, a sentiment that seems to hold true with the captivating works unveiled in these events. An example could be found at the recent edition of Kyoto Experiment, an arts festival that began in 2010. Masamitsu Araki's Soundtrack for Midnight TAMURO (2021), a musical performance played on the artist's custom car-audio orchestra, began at dusk at a remote parking spot near Mount Hiei with unstrained views across the city. As night fell on Kyoto and sound erupted, the intention was clear: the local urban solitude is not just a vibe, it can also be a rallying cry.
Stuart Munro is an artist and writer based in Tokyo with regular contributions to ArtReview, ARTnews, Art Agenda, Mousse, The Wire, and others.
Art Collaboration Kyoto was held at the Kyoto International Conference Center from November 5 to 7, 2021.