Behind the Scenes in Venice: Tsherin Sherpa
By HG Masters
The first artist to represent Nepal on the art world's biggest stage.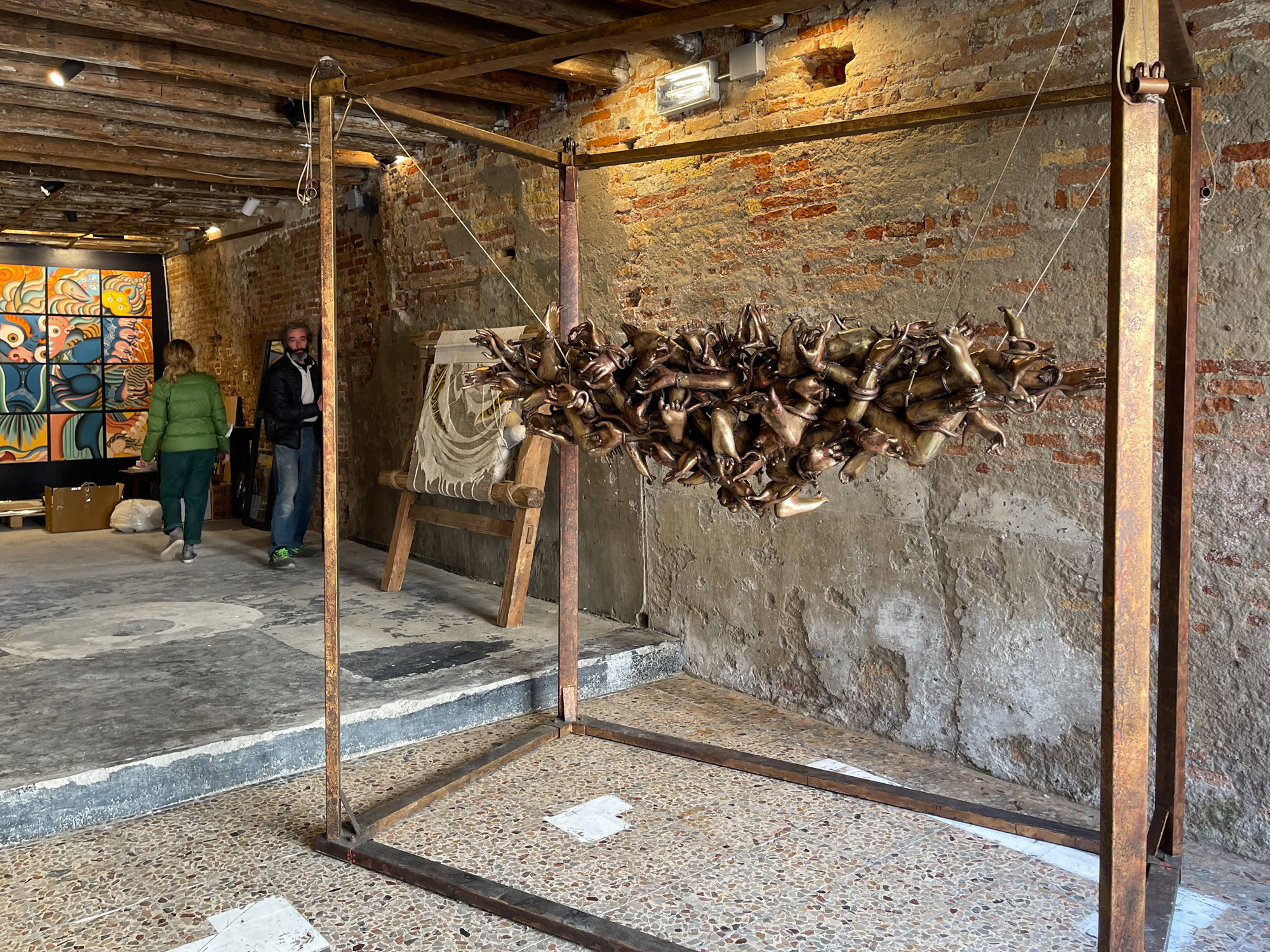 How is it going in Venice?
It's going well! This is my first time exhibiting in the city and learning how to manage the unique logistical constraints of the city has been challenging but also really interesting.
What are you most excited about showing in the Biennale?
I'm excited about showing all of the works I've produced for the Biennale! But I'm really excited about having this opportunity to showcase Nepalese art to a wider audience. The works that I have produced have been in collaboration with other Nepalese artists, and I think with their help we are going to be introducing a global audience to not just the contemporary art of Nepal but also the country's traditional arts and the country's place within wider art historical narratives. It's also a fantastic opportunity to show how contemporary and traditional are not opposing forces—how we can draw from our own art history, techniques, materials to produce something that speaks to a contemporary audience.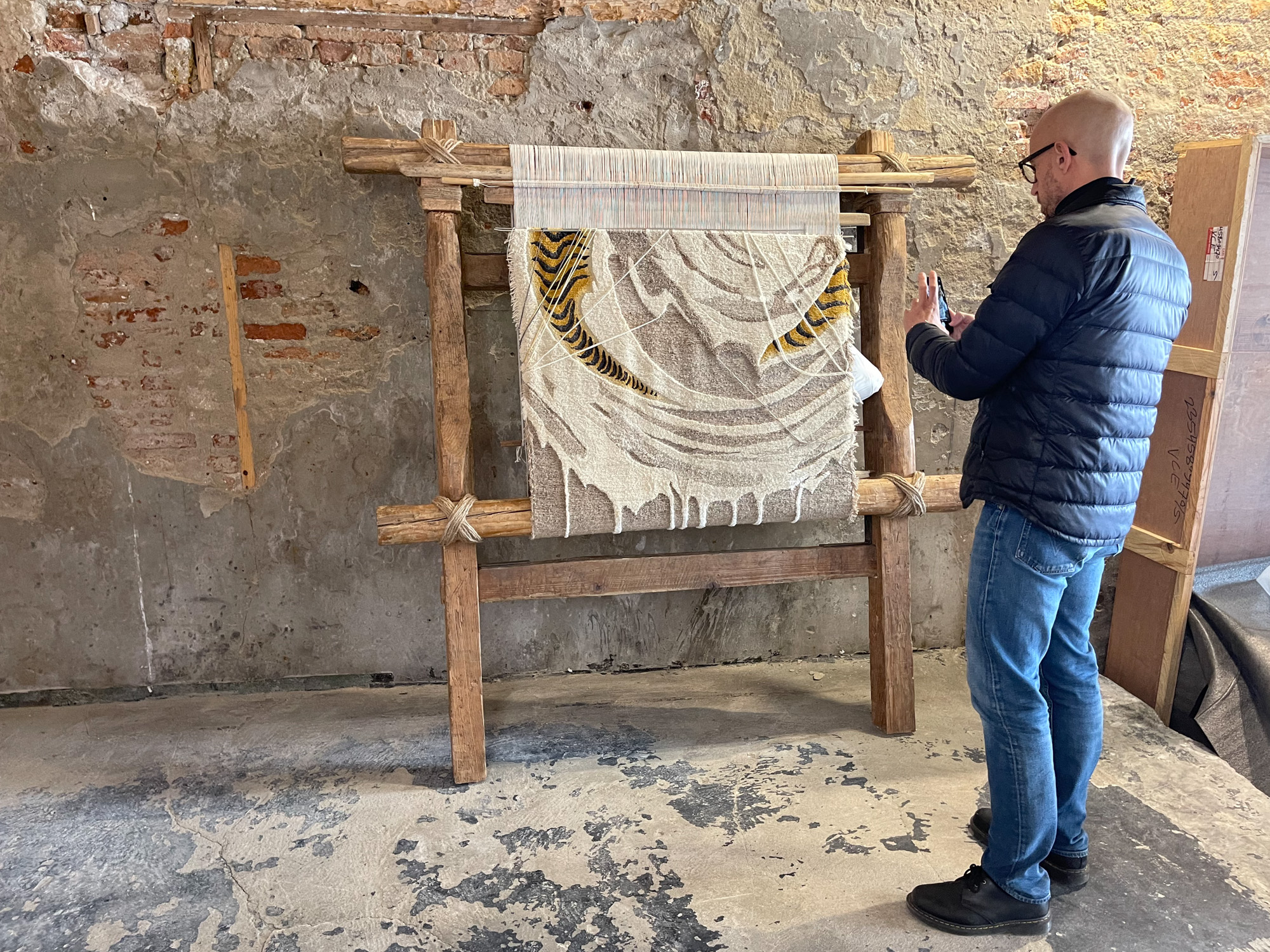 Can you show us something of what you're working on at the moment?
I'm sharing a few images of us installing.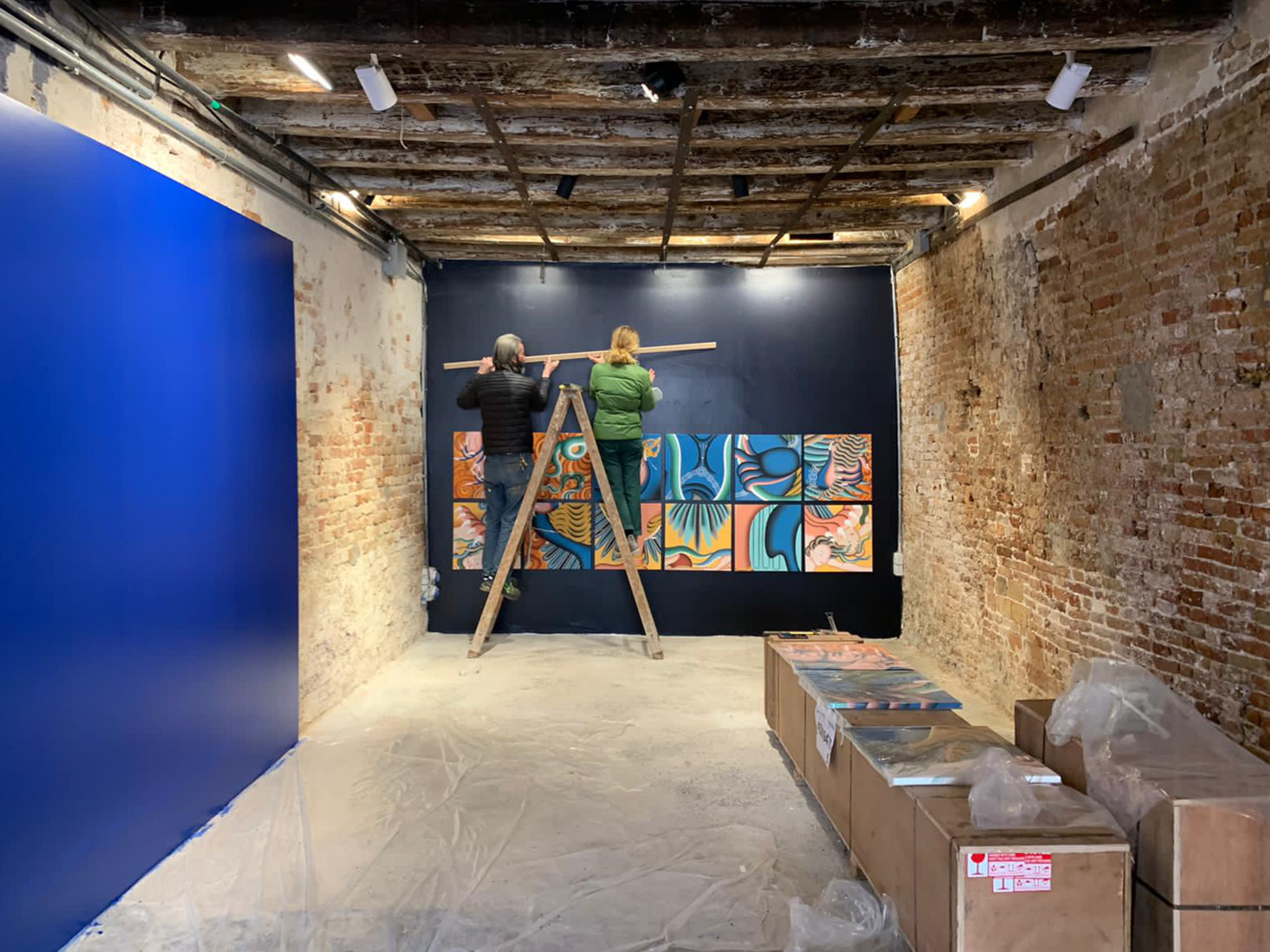 Here in 2022: how you do feel about the idea of "national"/ "territorial" representation? Is it a concept that motivates or inspires your presentation in some important way? Or do you look beyond it?
The presentation very much concerns the idea of national/territorial representation. For Nepal's very first participation in the Biennale, it was important for us to address problematic conceptualization of Nepal and the broader Himalayan region. Part of that is highlighting that the history of the Himalayan region is also a history of migration and displacement, in direct contrast with the "Shangri-La" effect that casts Nepal as static, pure, and untouched by time and modernity.
How does it feel to be participating in this big international event after the pandemic years?
It's an honor to have this opportunity to travel again after so long and to be present on such an international stage after so many places have been in lockdown. It's also great to have these opportunities to showcase work overseas.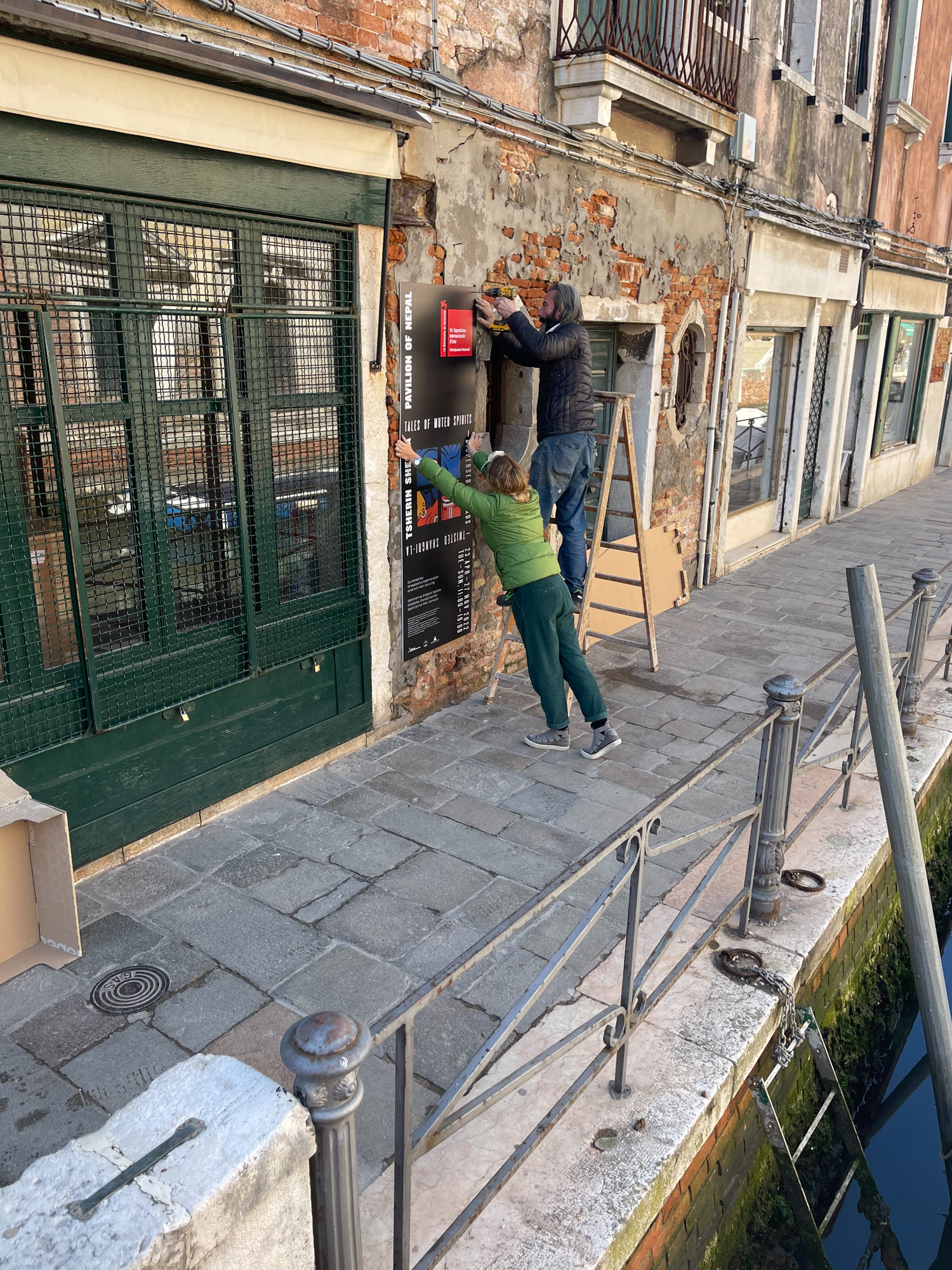 Aside from your own project, what are you most excited about experiencing in Venice?
I know this a Biennale with a lot of firsts, especially in terms of increased diversity and representation. I'm excited about being a part of the Firsts Solidarity Network. In the run up to the Biennale you are hyper-focused on your work and the Pavilion and it's easy to forget that you are part of a bigger network of artists and curators and producers, so having this informal initiative linking us is incredibly refreshing.
The Nepal Pavilion, "Tsherin Sherpa: Tales of Muted Spirits – Dispersed Threads – Twisted Shangri-La" is on view at Sant'Anna Project Space One, Castello 994, from April 23–November 27, 2022.