"Fanatic Heart," Approaching Fandom and Fan Culture: A Method in the Madness
By Tong Tung Yeng
Curator Cusson Cheng performed a clinical dissection on the psyche of the fan in "Fanatic Heart," the latest exhibition at Hong Kong's Para Site, which examined interconnections between celebrity worship, drag culture, postcolonial and post-socialist identities, religion, and technology within Southeast and East Asian experiences. The show took "Diary of a Madman," canonical short stories by Nikolai Gogol (1835) and later Lu Xun (1918), as points of departure to comment on the ironic farcicality of rational reality. Through Cheng's curation, the archetypal "fanatique"—an extreme zealot and fervent follower—was reintroduced as contemporary society's barometer of truth. He argued against a "reductive framing of phenomena related to fanatical behaviour" through the works of 15 artists, who illuminated latent sentiments—if not innermost fears and desires—otherwise obscured beneath the veneer of normalcy.
The show opened with drag and drama. Sin Wai Kin's It's Always You (2021) presents a life-sized diorama of a fan's bedroom replete with carefully framed memorabilia in the form of signed posters and makeup wipes of a four-member boyband—all played by Sin—in acrylic cases. Recasting themself into four personas through masculine drag, Sin strikes provocative poses in slow motion while lip-syncing against a lime green backdrop in a two-channel music video played on-loop. The space, stripped of any personal items that would otherwise describe its owner, recalls none of the intimacy one would expect of a bedroom setting. Rather, it is a shrine for worship detached from familiar realities.
Obsessive traits were similarly featured in an adjacent film directed by Green Mok. Queens (Director's Cut) (2022) follows a frustrated performer with a declining career and a fan who desperately wishes to become her through role-playing. Starring Hong Kong singer-actress Amanda Lee and Singaporean drag queen Vanda Miss Joaquim, respectively, Queens relies on motifs verging on gaudiness—bright red hair, thick coats of stage makeup, and glaring pendant lights amid the haze of an underground bar—to evoke the disembodied experience of a fan driven mad. Both works demonstrated how the act of worship pushes notions of performativity—an essential component of identity formation—to the extreme. For Sin, it culminates in an exploration of gender's fluid possibilities; for Mok, it transpires in the phenomenon of cross-cultural immersion and adoption. Through these two works, one realizes that fandoms are simply one in a myriad of ways to find and place oneself in relation to society.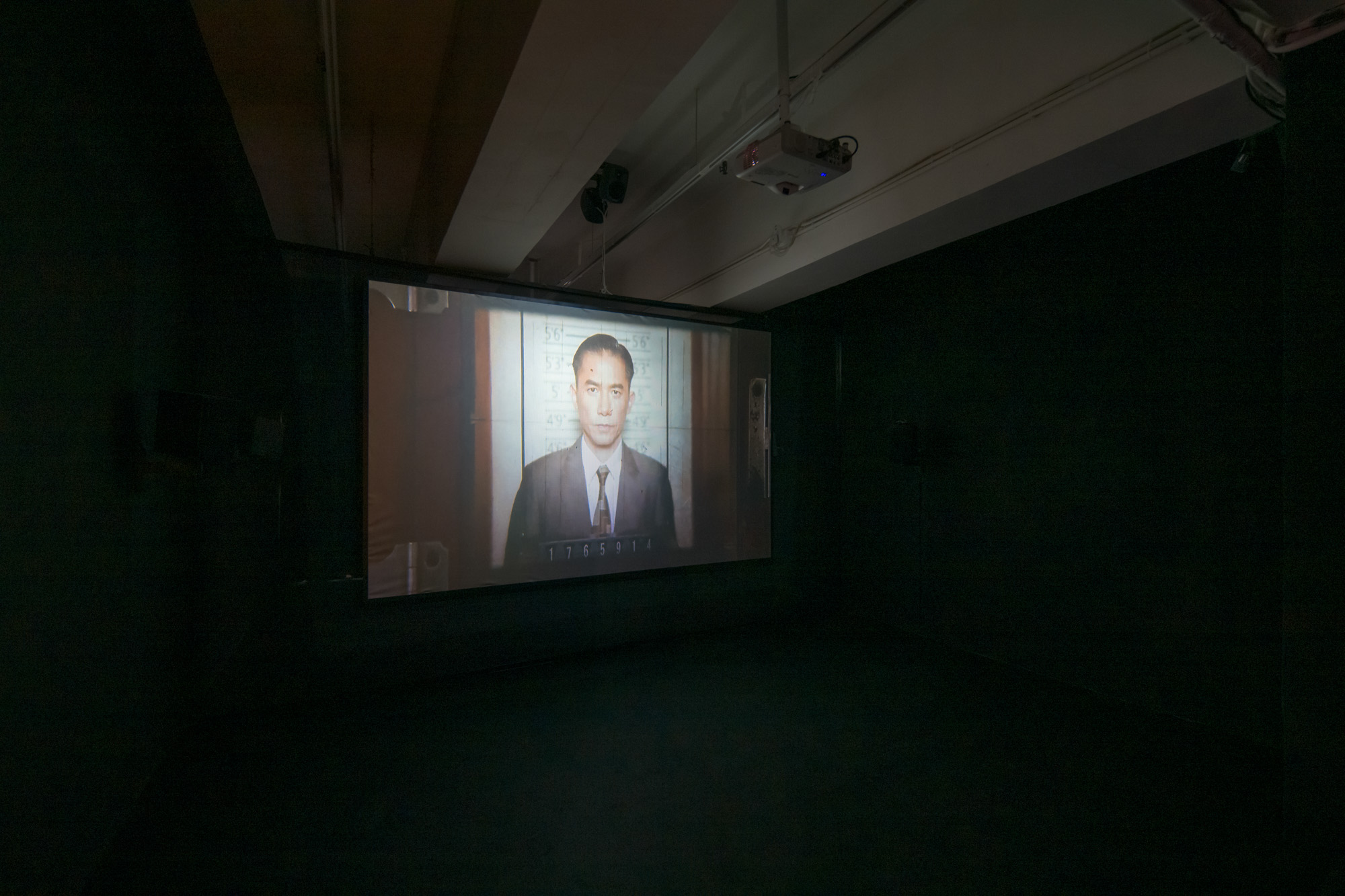 In a darkened room across from Mok's film was Ho Tzu Nyen's video collage, The Nameless (2015), which adopts the non-linear editing style of a fan-made video to underscore the difficulties of truth construction in postcolonial Southeast Asia. The Nameless features Lai Teck, the secretary general of the Malayan Communist Party between 1939 and 1947, here played by Hong Kong actor Tony Leung Chiu-wai. A triple agent for the French and British secret forces, and later the Japanese during the 1941 Malaysian Occupation, Lai is synecdoche of history; his ambiguous political allegiances, illustrated through spliced-then-reassembled footage Ho acquired from Leung's past films, tells of the fragmentary and biased nature of historical narratives. Moreover, audiovisual devices of repetition and hyperbole in the form of monotonous chants, alongside seemingly random closeups of a candle, burning letters, and mechanical gears extol (or vilify) various stakeholders. To whom exactly Ho is referring—the Communists, European forces, Japanese military, or innumerable soldiers like Lai Teck caught in the chaos of territorial power struggles—and the exact roles they played in then-British Malaya, however, remain unclear throughout the video, therein revealing the instability of historical "truths."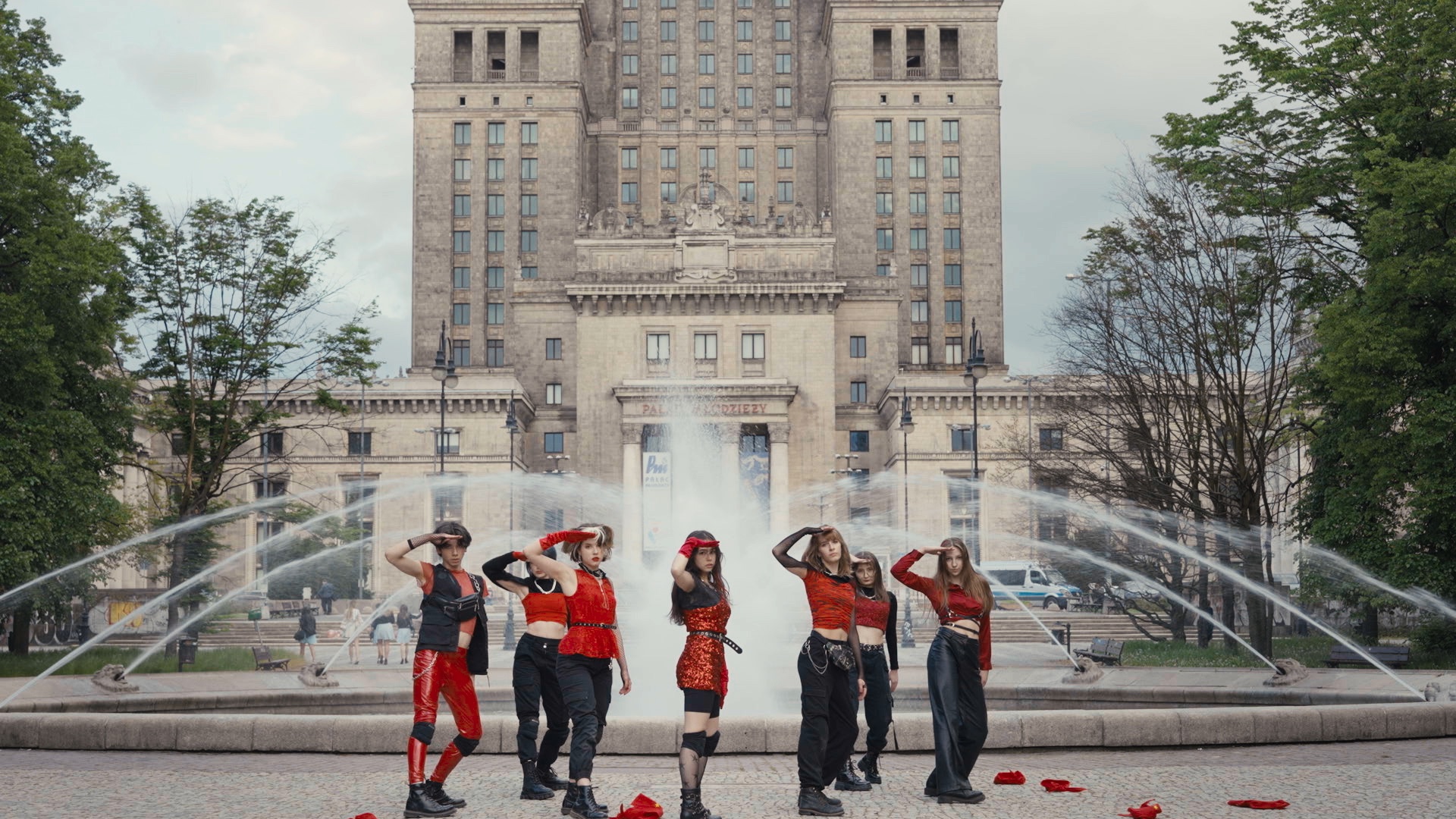 Throughout the exhibition, works oscillated between unapologetic caricatures of popular figures, such as the Virgin Mary and Marilyn Monroe, and sinister invocations of power belying comparatively discreet imagery. The latter was exemplified in Diane Severin Nguyen's colorful docu-fiction IF REVOLUTION IS A SICKNESS (2021). Her video installation depicts a young Polish K-pop fan group dancing energetically in deserted pockets of nature, towns, and industrial sites across Warsaw. Its cheery beat and impressively synchronized group formations, however, are juxtaposed with the song's unsettling lyrics, which invoke war imagery of blood, weapons, and "old flesh." Nguyen's lyrics, adapted from lexicons of revolution such as Ulrike Meinhof's prison letters, Hannah Arendt's On Revolution (1963), Mao Zedong's Little Red Book (1964), and Edouard Glissant's Sun of Consciousness (1956), emphasize the cruelty and traumas of sociopolitical insurgences as realities continuing to haunt war-torn countries.
Moving through the gallery, one may have drawn parallels between the cult-like practices of the fan and the madness of certain socio-political norms and ideologies. The initially foolish prospect of embracing more primal instincts espoused by the giddy, heart-pounding imagery of various represented "fandoms" gradually becomes thrilling. In acknowledging fans' agency and emphatic potential in spite of their eccentricities, Cheng alleged, like Gogol had before him, that sometimes the madman does see reality more clearly than onlookers.
"Fanatic Heart" was on view at Para Site, Hong Kong, from December 10, 2022 to February 26, 2023.
Tong Tung Yeng is ArtAsiaPacific's editorial intern.
Subscribe to ArtAsiaPacific's free weekly newsletter with all the latest news, reviews, and perspectives, directly to your inbox each Monday.