59th Venice Biennale: Collateral Exhibitions and Beyond
By The Editors
Beyond the Venice Biennale's central exhibition and the national participations, there is always a wealth of off-site exhibitions at cultural institutions, museums, and other historical spaces around the island-city. Some of them are official collateral exhibitions associated with the Biennale, others are independently launched projects. It's almost impossible to see them all but that doesn't mean you shouldn't try. Here's a rundown of the exhibitions that have caught our attention so far.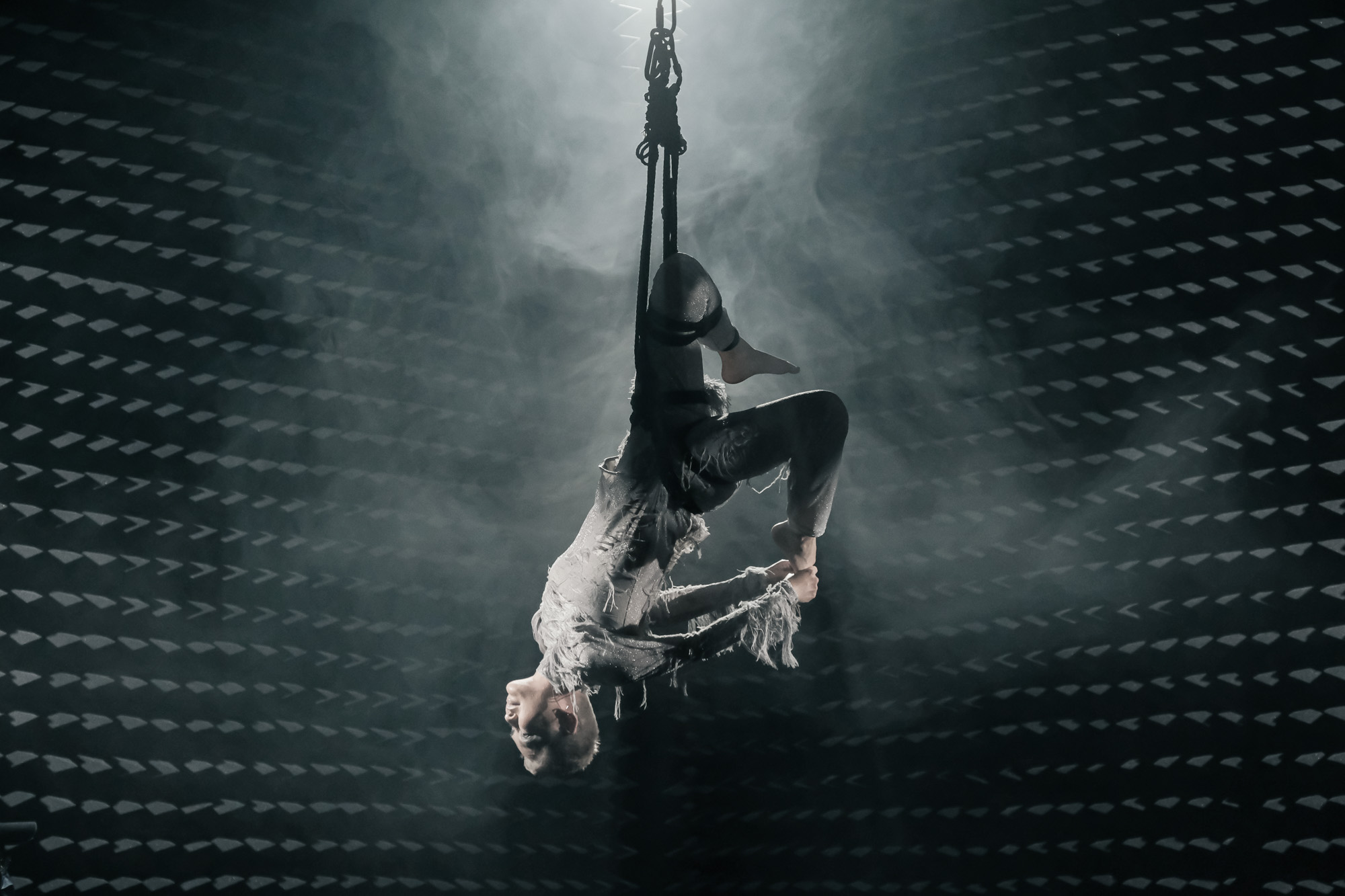 Hong Kong in Venice
Angela Su
"Arise"
Campo della Tana
Angela Su's presentation in the Hong Kong Pavilion, curated by Freya Chou with consulting curator Ying Kwok, features the video The Magnificent Levitation Act of Lauren O (2022), which revolves around the story of a woman who believes she can float in the air and becomes involved with a 1960s anti-war activist group called Laden Raven in the United States. "Arise" will also showcase Su's drawings, moving-image works, embroideries, and installations, which will document and uncover the activities of both Lauren O and the Laden Raven group. Through this assemblage of works, the exhibition seeks to convey "how an individual can confront a changed and changing world."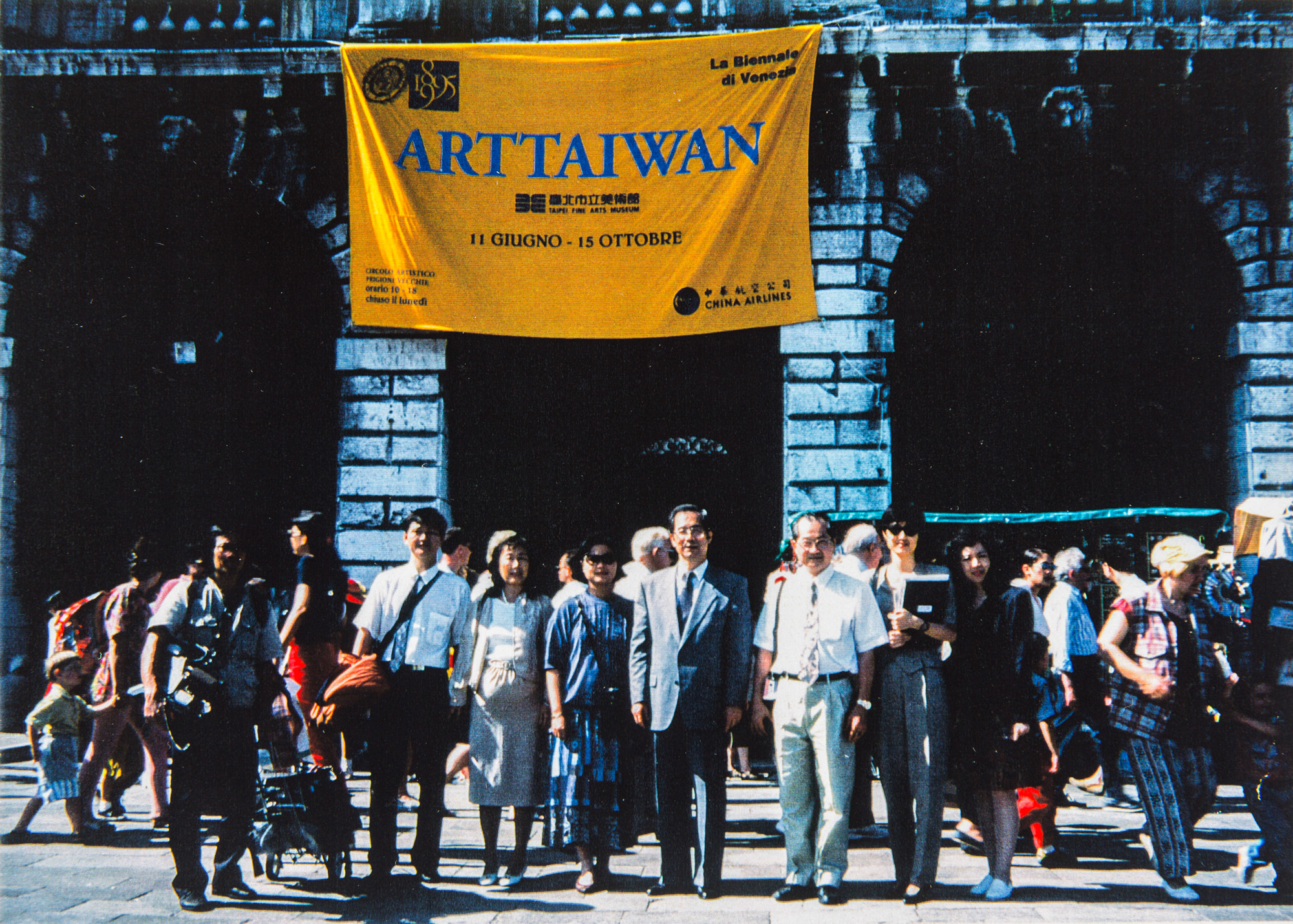 Taiwan in Venice
"Impossible Dreams"
Palazzo delle Prigioni
According to the proposal, "impossible" means "not-yet possible," which describes: "a condition and a hope for better things, persons, and worlds to come. Just like dreams arising from trauma and bodies and spirits migrating across different realms, the project is a work of memory and conversation." The exhibition will be divided into public programs and displays of archival materials. While the participating artists are yet to be confirmed, the public events will be led by Patrick Flores.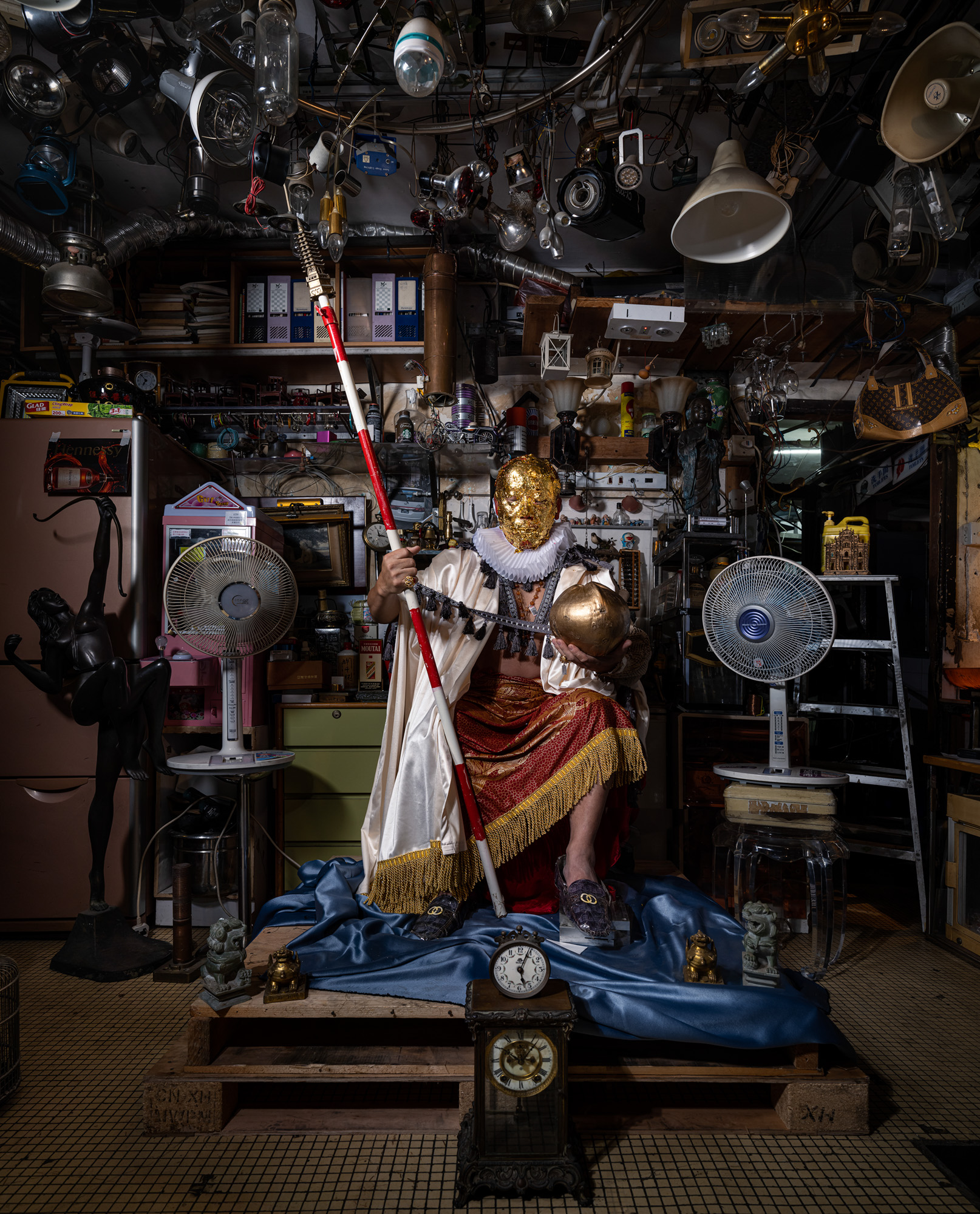 Macau in Venice
YiiMa
"Allegory of Dreams"
Campo della Tana
Formed in 2019, YiiMa (meaning "twins") is comprised of two established Macau artists Ung Vai Meng and Chan Hin Io, who work together on performances, sculptures, and physical inventions into the cityscape. Their exhibition in Venice, "Allegory of Dreams," curated by João Miguel Barros, reveals hidden corners of Macau, as they visit old shops, offices, a martial arts hall, and other spaces to trace the real and imagined history of the densely populated territory.
Chun Kwang-Young
"Times Reimagined"
Palazzo Contarini Polignac
Curated by Gwangju Biennale founder Yongwoo Lee, "Times Reimagined" is an exhibition centered around 40 of Chun Kwang-Young's sculptural reliefs made from delicately folded and dyed pieces of hanji (mulberry paper) taken from old books. In addition to Chun's works, Italian architect Stefano Boeri has created a Hanji House (2022), made from timber and textiles, that takes its cues from the Korean and Japanese practices of paper-folding. In addition, a symposium on art and ecology "The Art and Built Environment in the Age of Ecological Crisis" will be held on the Biennale's opening day with speakers including artist Otobong Nkanga and philosopher Yuk Hui.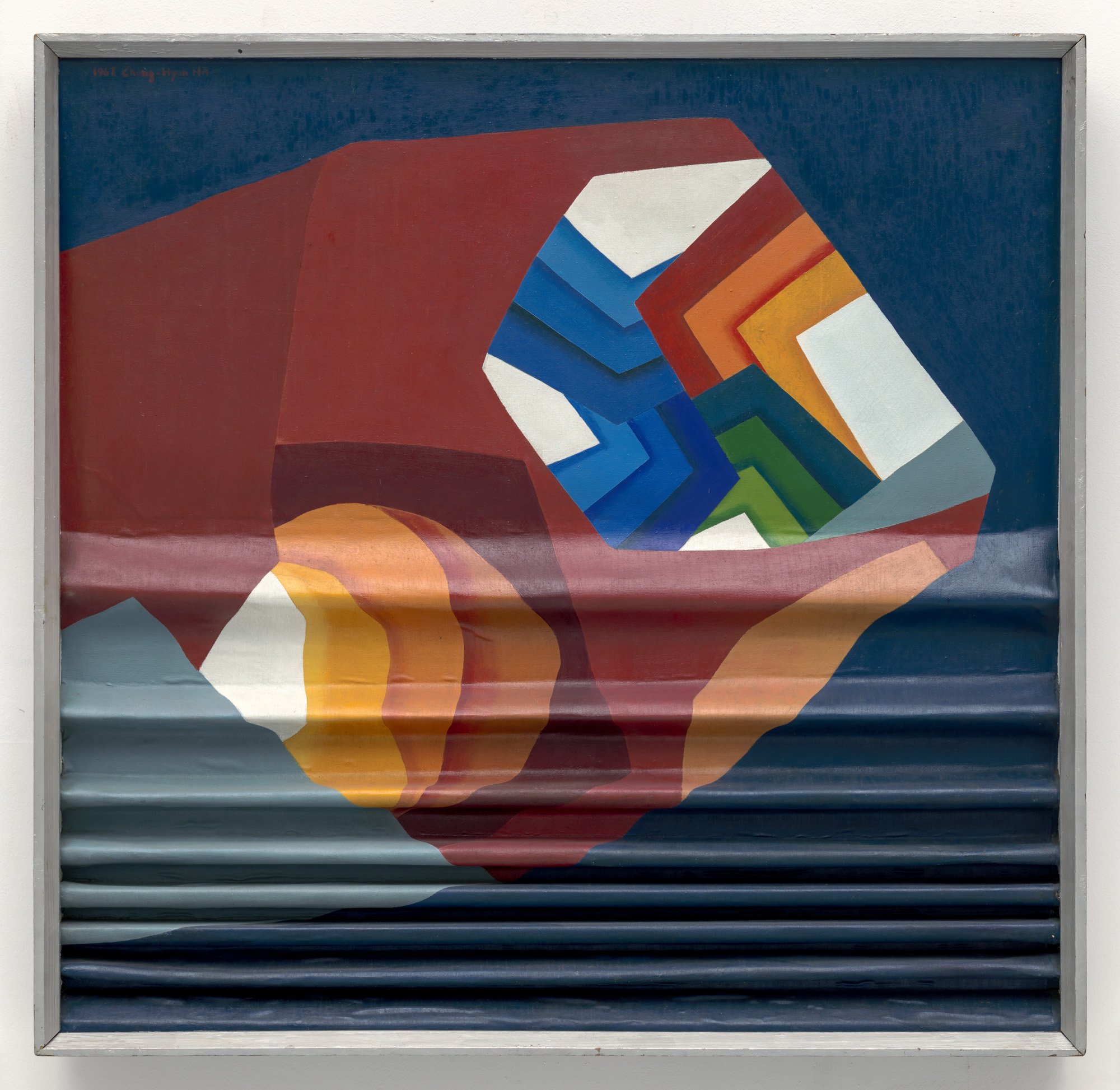 Ha Chong-Hyun
Palazzetto Tito (Istituzione Fondazione Bevilacqua La Masa)
The Kukje Art and Culture Foundation presents a retrospective of the octogenarian painter Ha Chong-Hyun spanning six decades of his practice. Curated by Sunjung Kim, the artistic director of Art Sonje Center, the survey spans the Dansaekwha artist's early works including his 1960s Informel-style canvases and more hard-edged abstractions such as White Paper on Urban Planning (1967). By the 1970s, Ha had developed his signature technique of pushing paint through the burlap weave from the back of the canvas onto the front for his Conjunction (1972– ) series that continues to this day.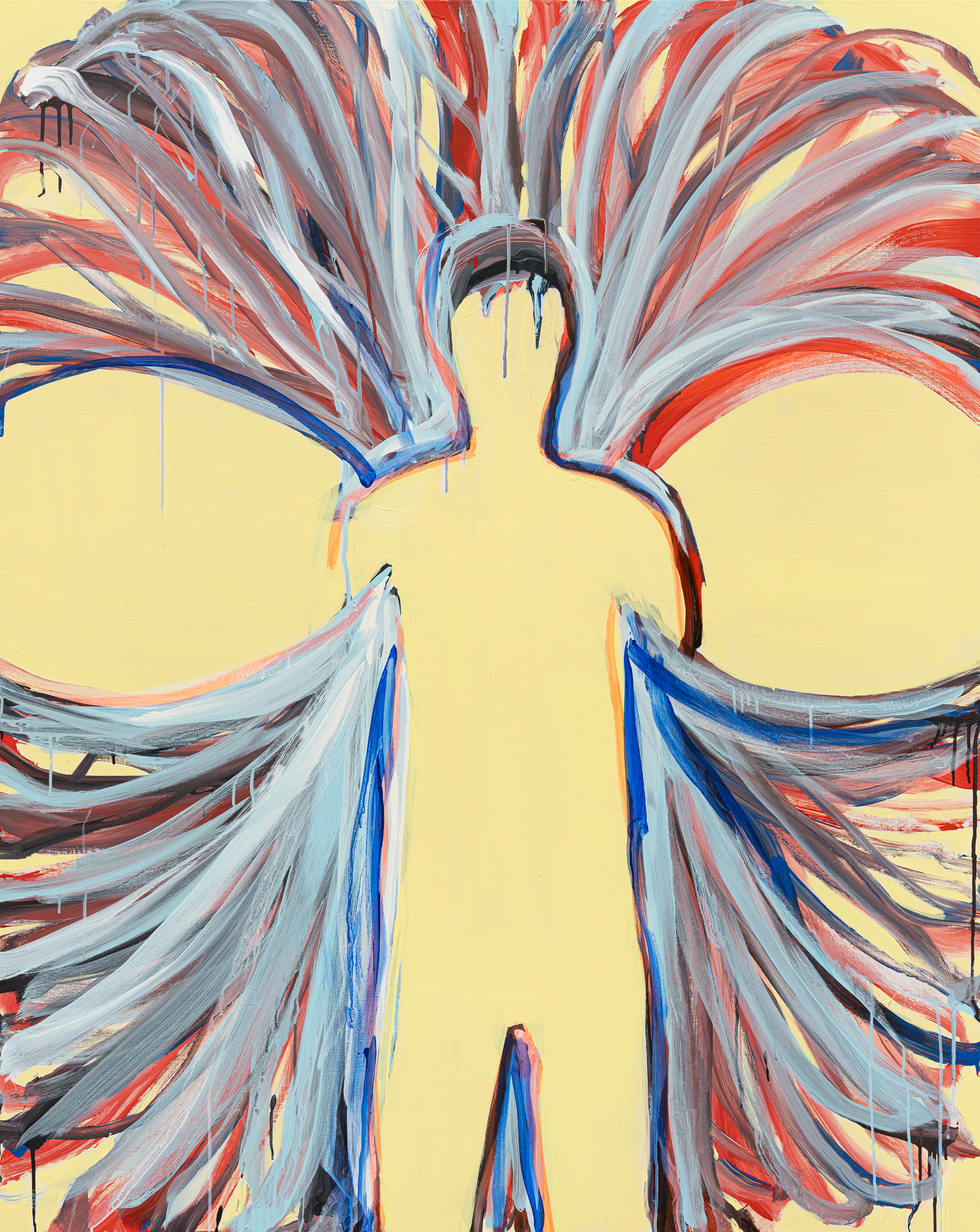 Lee Kun-Yong
"Bodyscape"
Palazzo Caboto
The performative painter Lee Kun-Yong is known for the Bodyscape series that he has worked on since 1976. A member of the avant-garde groups of the late-1960s and early'70s in Korea, such as Space and Time Group and the Korean Avant-Garde Association, Lee developed his painting methodology based around restraining the artist's physical position in relation to the canvas while making marks on its surface. He explained that this was a response to the context of South Korea's repressive military government of the 1970s: "Subverting mechanisms of control was the only way for me to express, represent, and inscribe myself within those altered spaces." Along with around 20 new works for this exhibition in Venice and key early pieces will be video documentation of the artist's unique practice.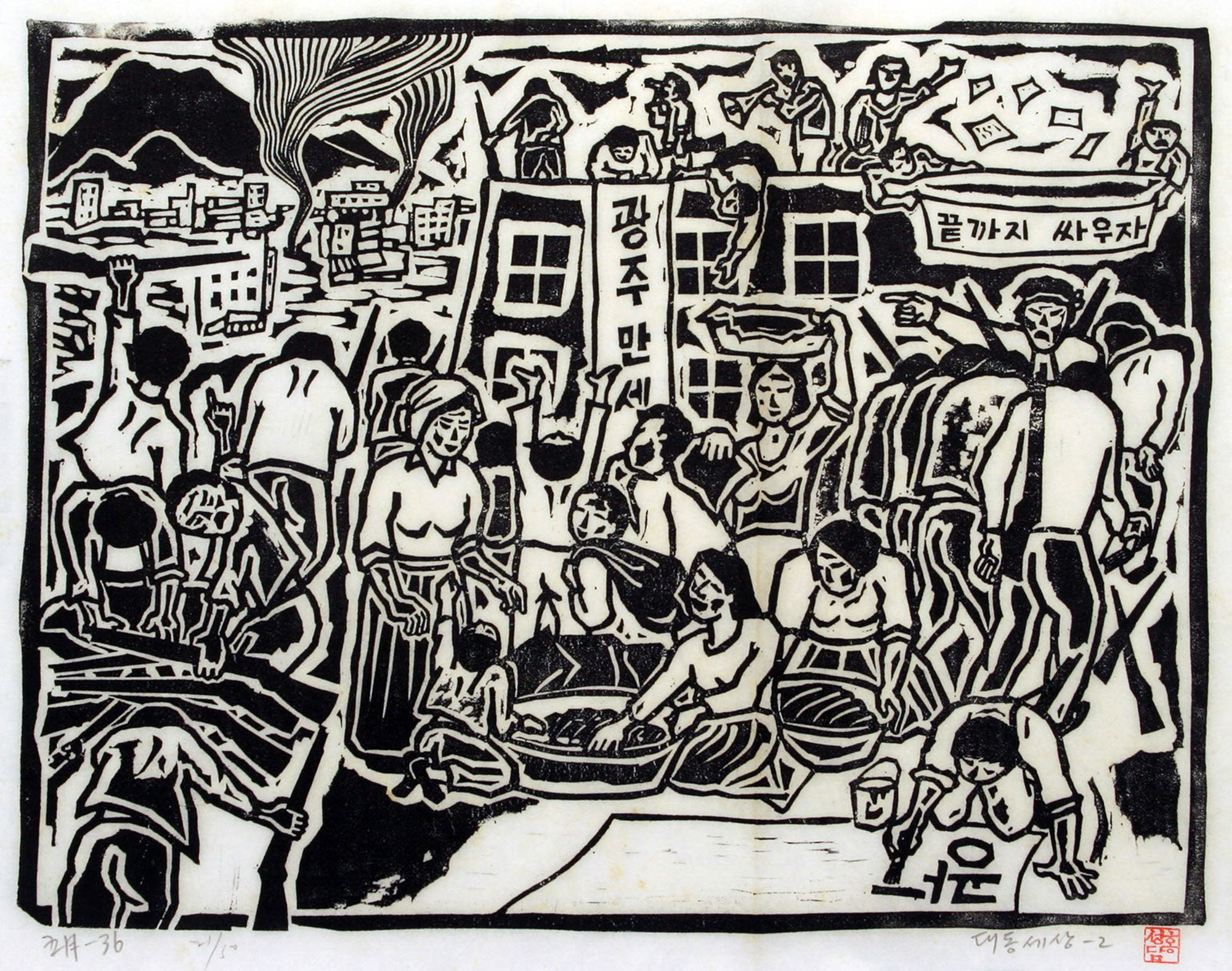 "To Where the Flowers are Blooming"
Spazio Berlendis
The Gwangju Biennale Foundation's touring exhibition "To Where the Flowers are Blooming" celebrates the 40th anniversary of the May 18 Democratization Movement (belatedly, after a two-year delay because of the pandemic), which started in 1980 as an uprising in the midsize Korean city against the military government that then brutally attacked the population. The exhibition combines archival documents from the 5.18 Institute of Chonnam National University, with contemporary artworks that relate to the country's democratization movement such as Minjung artist Hong Sung-dam's May Print series (c. 1980s), produced during and after the uprising depicting citizens engaged in the struggle, and Noh Suntag's series Forgetting Machines (2006–20) based on funerary portraits of those massacred, as well as installations by past Gwangju Biennale participants such as Kader Attia and Ho Tzu Nyen.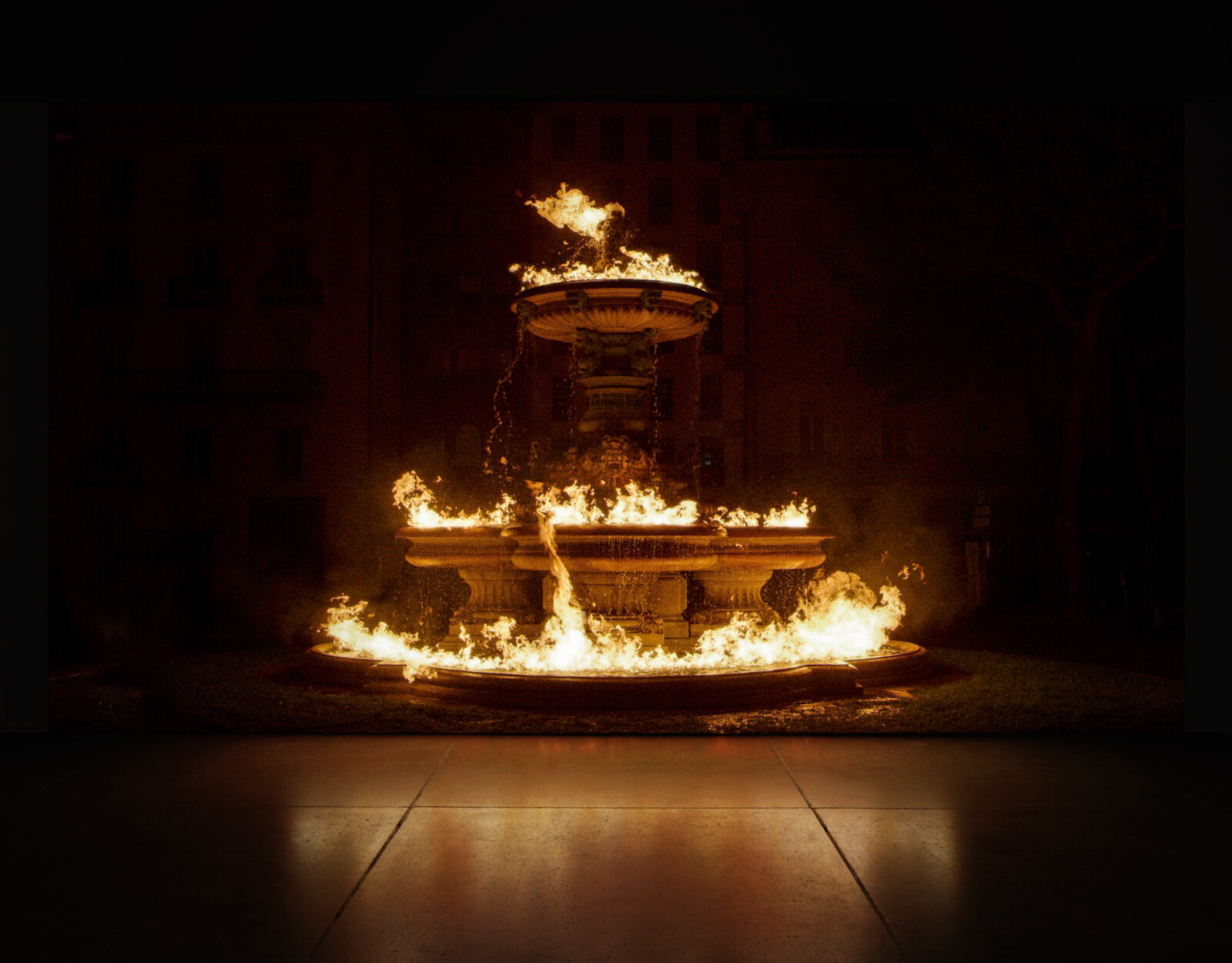 "Uncombed, Unforeseen, Unconstrained"
Conservatorio di Musica Benedetto Marcello
Organized by Parasol unit, London, and curated by its founder and director Ziba Ardalan, "Uncombed, Unforeseen, Unconstrained" is a group exhibition of artists whose diverse works address the concept of "entropy" as "the measure of disorder, randomness, and unpredictability within a system." Despite the dire condition of the planet today, according to the curator, the featured artists—including Darren Almond, Oliver Beer, Rana Begum with Hyetal, Julian Charrière, David Claerbout, Bharti Kher, Arghavan Khosravi, Teresa Margolles, Si On, Martin Puryear, and Rayyane Tabet—"all strive with acuity and unbiased minds to highlight some of the substantial problems in the hope of re-opening a door to the future."
"From Palestine with Art"
Palazzo Mora
The Palestine Museum US, which opened in 2018, is organizing a group exhibition of 19 Palestinian artists based in Palestine and around the world, including veteran figures such as abstract painter Samia Halaby and photographer Rula Halawani, as well as contemporary figures such as painter Karim Abu Shakra. The exhibition will also feature cultural elements such oral histories, musical recordings, an olive tree hung with keys from Palestinian refugees, and a floor-length map of Palestine.
Raqib Shaw
"Palazzo della Memoria"
Ca' Pesaro – International Gallery of Modern Art
Inspired by Giovanni Paulo Pannini's neoclassical Picture Gallery with Views of Modern Rome (1757), London-based artist Raqib Shaw imagines a retrospective of more than 60 miniaturized versions of his own paintings in a large-scale canvas at the center of his exhibition "Palazzo della Memoria." Shaw is star of many of his own neobaroque pastiches—executed in rich, intricate detail, with enamel and gold embossing—such as his riff on the famous early 16th-century canvas La Tempesta (After Giorgione) (2019–21), in which he replaces the mother-and-child figure with his own likeness and the background with contemporary landscapes from London to war-torn Kashmir.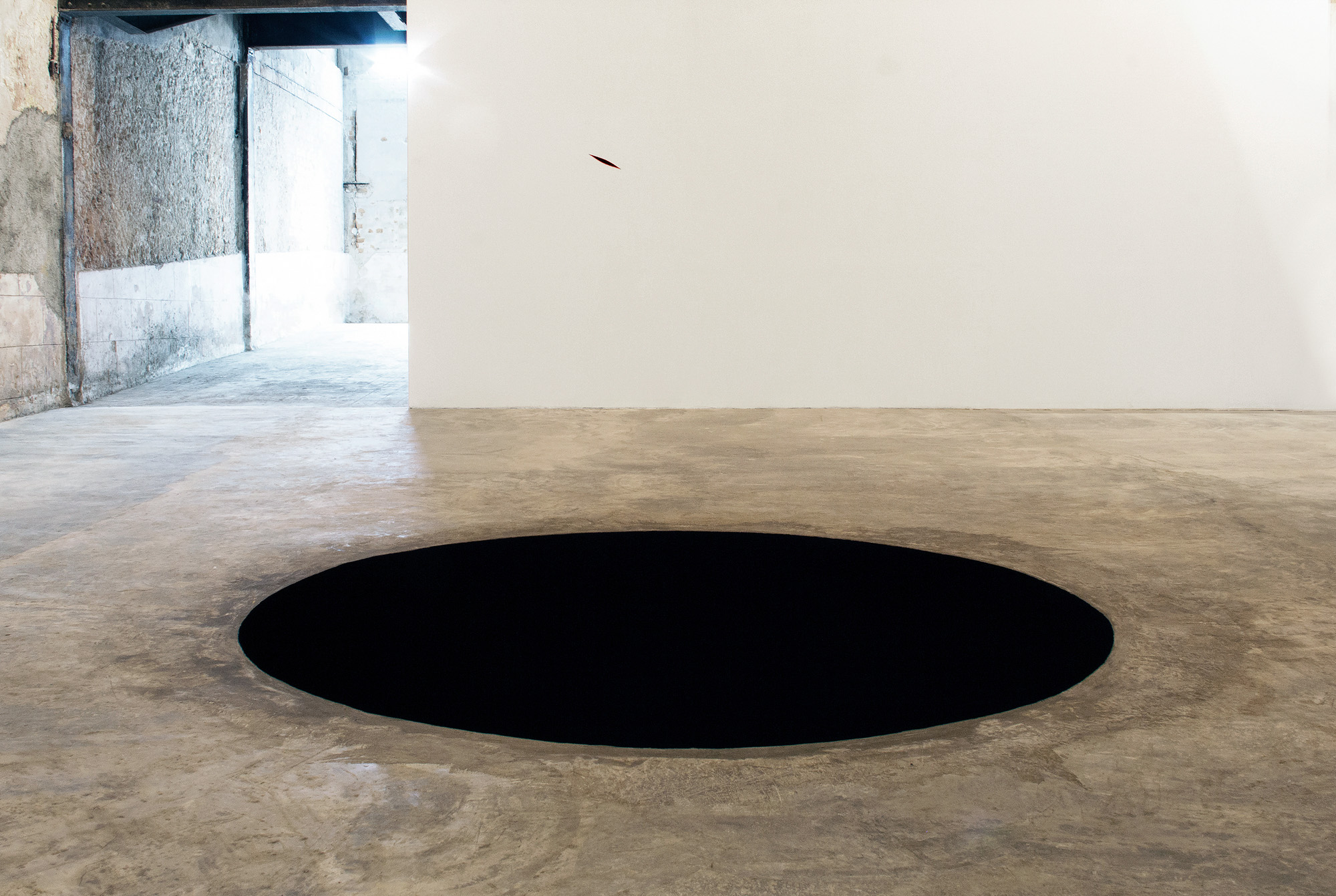 Anish Kapoor
Gallerie dell' Accademia and Palazzo Manfrin
Curated by Taco Dibbits, the general director of the Rijksmuseum in Amsterdam, this survey of the British sculptor Anish Kapoor mixes new and key past works from the artist's career. The highlight will be Kapoor's debut of his much-hyped works made with "carbon nanotechnology"—which captures light and creates the darkest black surface in the world. The exhibition will also extend to Palazzo Manfrin, the Baroque palazzo that the artist himself purchased and is renovating for his studio and archive.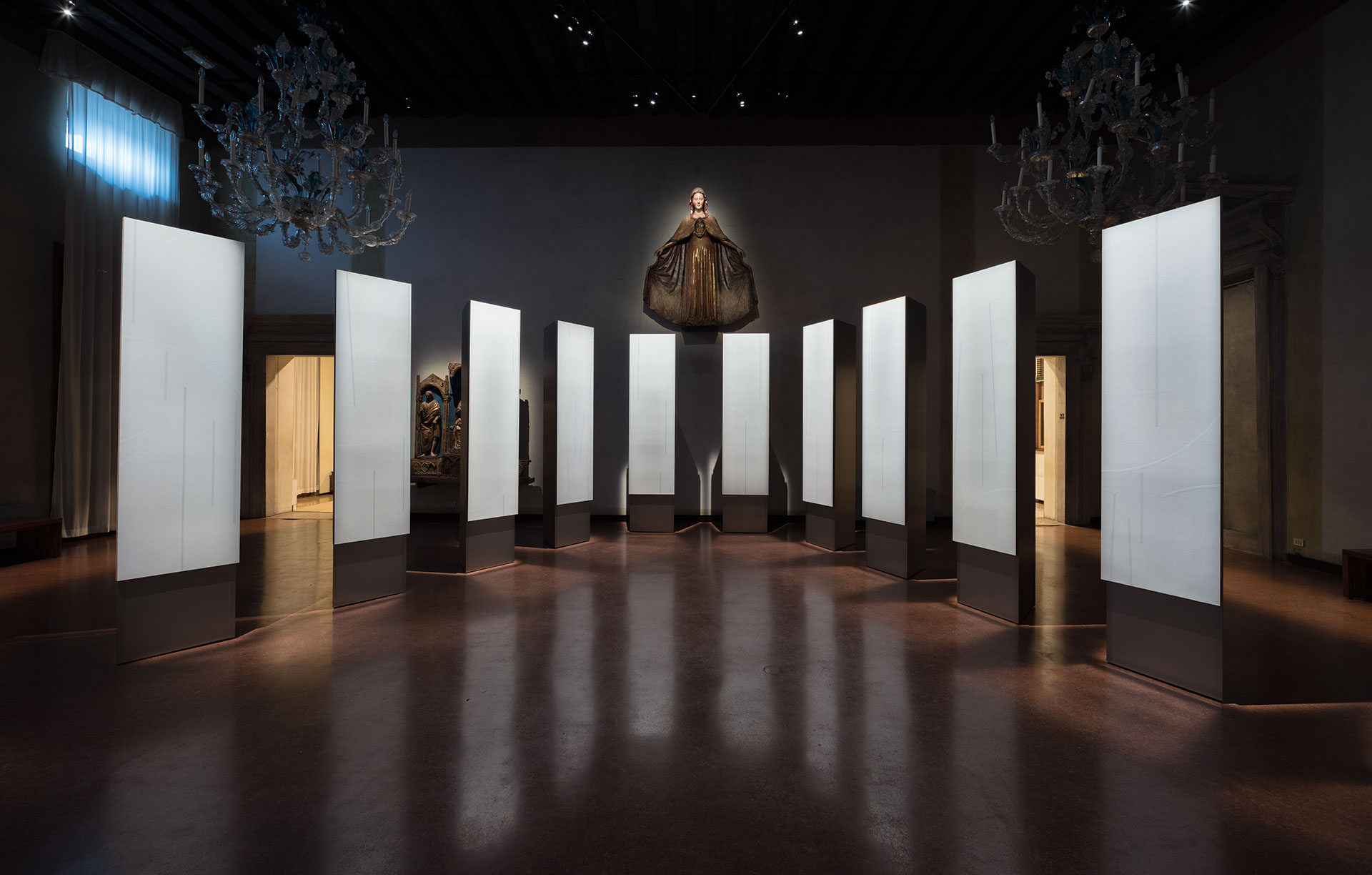 Huong Dodinh
"Ascension"
Museo Correr
Born in Vietnam and raised in Paris after fleeing the war as refugees in 1953, painter Huong Dodinh studied at the École Nationale Supérieure de Beaux-Arts in Paris from 1965 to 1969—amid the student-led protests against the American war in Vietnam. After many decades of limited public exposure, Dodinh is returning to the limelight following her 2021 exhibition showing her ultra-minimal geometric abstractions at the Musée National des Arts Asiatiques – Guimet, Paris, in 2021. "Ascension" at the Museo Correr comprises a site-specific series of 14 works, each 3 meters tall, arranged in a triangular shape around the 15th-century wood carving of the Madonna della Misericordia by an anonymous Venetian artist.
Danh Vo, Isamu Noguchi, Park Seo-Bo
Fondazione Querini Stampalia
Curated by Danh Vo and Chiara Bertola, this exhibition stages a dialogue between Danh Vo's conceptual and sculptural works and those of Dansaekhwa artist Park Seo-Bo, alongside the midcentury artist and designer Isamu Noguchi. Vo intersperses his own works with those of Park's Écriture series and Noguchi's signature Akari lamps throughout the stately former palace of the Querini family, one of the founders of Venice.