The Essential Works of Lee Ufan
By The Editors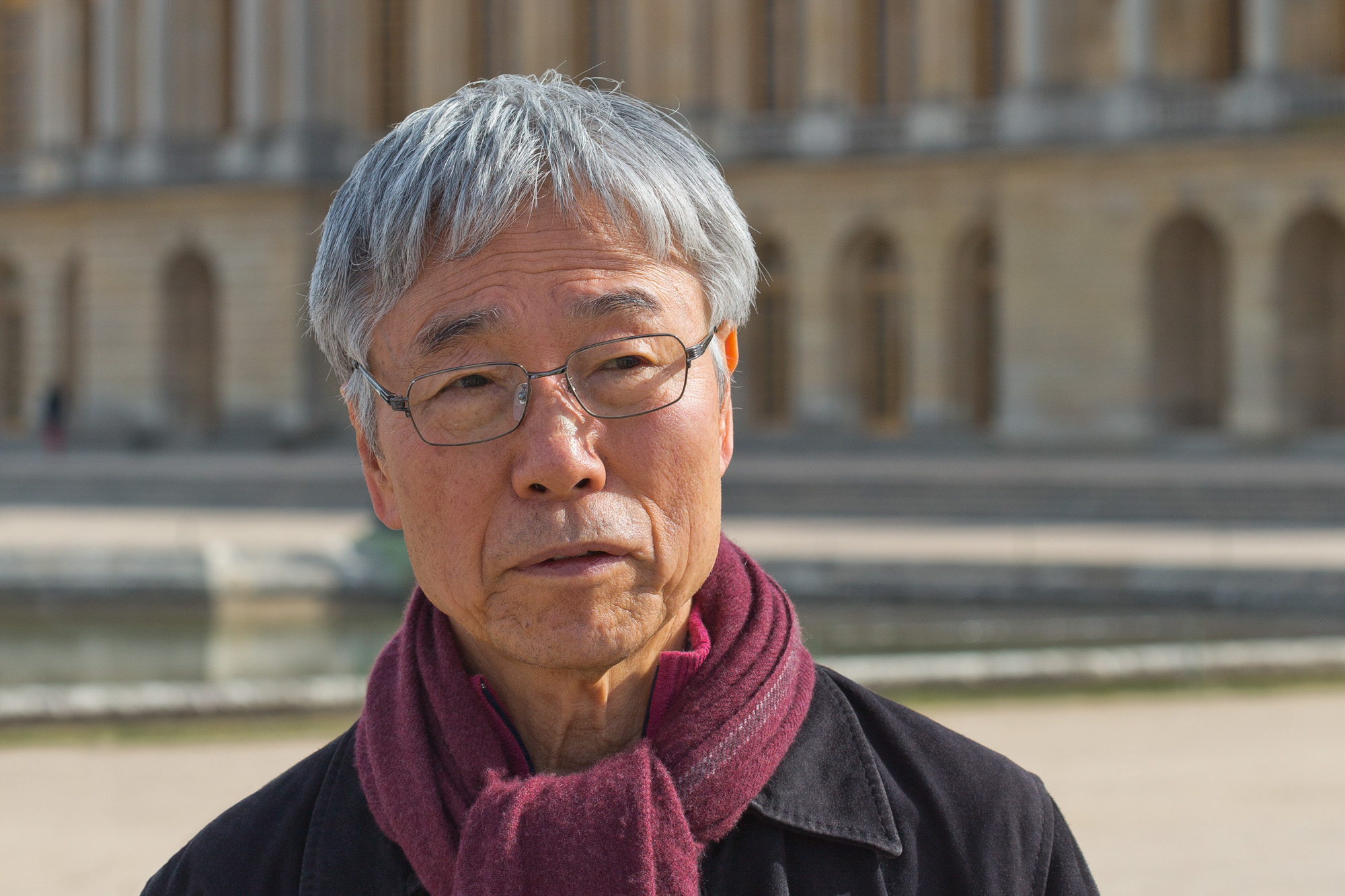 "Art is poetry, criticism, and the transcendent. There are two different paths that lead to it. One is the embodiment of one's internal images. The other is the combining of one's inner thoughts and outer reality." For his nearly seven-decade-long practice, Lee Ufan opted for the latter. A critical force behind the Mono-ha (School of Things) and Dansaekhwa movements, the artist, writer, and philosopher is known for sculptures and paintings that render the relationship and energy between matter, viewer, time, and space.
Lee was born in Japanese-occupied Korea in 1936, moved to Japan in 1956, and, in 1968, became a leading theorist and member of Mono-ha, an avant-garde movement focused on "not making" and instead "revealing the world as it is," as a critique of representational art and departure from Western modernism. The first work of his seminal Relatum (1968– ) series, a granite stone dropped onto layered sheets of glass and steel, was made in the same year. In 1972, Lee renamed and preemptively named all of his past and future three-dimensional works Relatum, a term that refers to an assemblage of related things. He then began his landmark painting series From Point and From Line (both 1973–84), which would later forge his imperative presence in the formation of the Korean monochrome painting movement, Dansaekhwa.
His newly opened museum in Arles, France, adds onto his permanent museum at the Benesse Art Site Naoshima, and crowns a long list of collections within which his work can be found. On August 10, the National Art Center, Tokyo, will present a major retrospective by Lee, featuring early works preceding his involvement in Mono-ha, pieces from the Relatum series, and selected paintings. Here's a look at Lee's most fundamental works.
Relatum (1968)
The birth of Mono-ha is attributed to Sekine Nobuo's Phase – Mother Earth (1968), which features a two-meter tall mud cylinder and the cylindrical hole it was dug out of at the Open Air Sculpture Exhibition in Kobe. Upon seeing the work, Lee noted: "The sight was almost mythological . . . as if a giant had 'carved out' and 'deposited' the earth right there . . . And yet it turns [the earth] into a thing of moving expressiveness that vividly conveys the world 'as-it-is.'" Lee's first Relatum was executed shortly after, embodying the beginnings of the artist's fundamental artistic philosophy of approaching materials not as tools the artist could bend at their will to reflect their ideas but as entities with inherent aesthetic value ("I want to make things be as they are"). As the stone's weight causes the glass to crack, their individual materiality as well as their relationship is revealed. The Relatum genesis would formulate into a primary combination of stone, steel, and glass.
From Point (1973–84)
Coinciding with his new teaching position at Tokyo's Tama Art University, Lee debuted his synchronous painting series, From Point and From Line in 1973, though paintings that would evolve into From Point date as far back as 1967. In these two series, Lee's subject is the very act of painting itself. For From Point, Lee would dip his brush into paint only once for every dotted row, making the mark progressively lighter. By focusing on the painting process, the largely monochromatic series is a counteraction of the emphasis on artist's subjectivity in Art Informel and Abstract Expressionism. Each canvas, a ritual of hyper-focused execution, shows painting as a temporal process through repeated, sequential actions. In limiting his ego and materials, the series would also lead to Lee's unraveling of the notion of "infinity" via repetition. A From Point painting created in 1975 is estranged from the motif, however, as Lee strays from his usual uniformity by layering raindrop-like dots in blues, oranges, and purples, a foreshadowing of the artists' exploratory spontaneity in later series From Winds.
From Line (1973–84)
Lee's From Line series have become revered by his contemporaries as one of his most recognizable, especially in association with Dansaekhwa. Appearance and disappearance, denseness and dissolution are practiced here as in From Point. Each line is made by eliminating as far as possible any trace of Lee's personal artistic touch. Although every stroke is executed through repetitive motions, the lines vary nonetheless as a result of slight differences in the amount of paint loaded on the brush and the degree of pressure with which it is applied on the canvas: "Each stroke is at once unique and related to the others," Lee explains.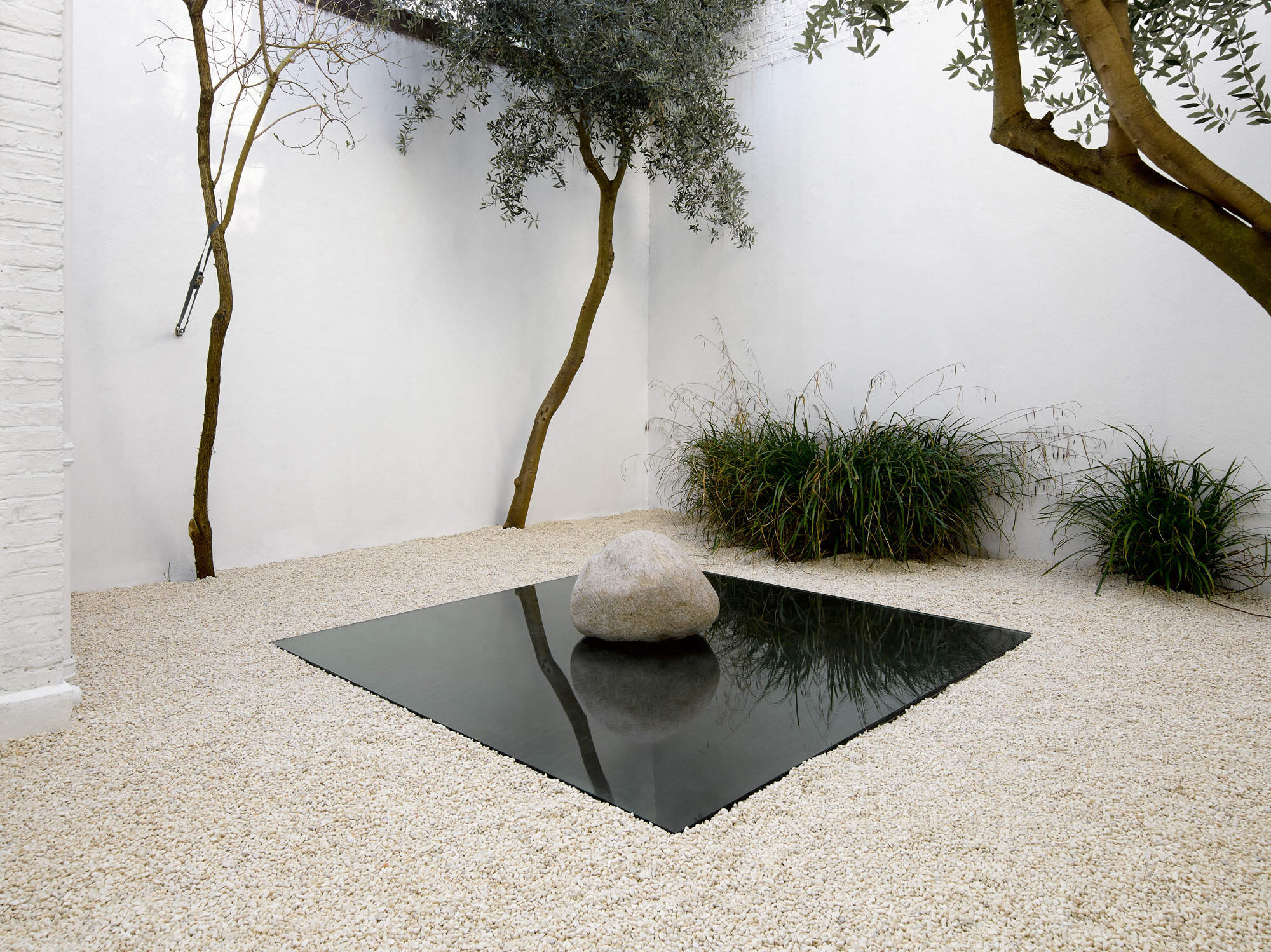 Relatum (1979)
After the first Relatum, Lee experimented with various ways of arranging steel sheets, stone, cotton, and wood in indoor and outdoor settings, juxtaposing industrial materials with raw, organic forms, which are largely left unaltered. In 1979, Lee began simplifying his arrangements to only two objects in a space. He created multiple Relatum combinations with a single rock and a sheet of steel, further focusing on creating an "encounter" between the two things, their surroundings, and the viewer.
From Winds (1982–86)
Breaking away from the systemized arrangement in From Point and From Line, From Winds is a series marked by a balance between control and instinctive spontaneity. Lee paints in free flowing, broad strokes guided by the rhythm of regulated breaths, giving rise to calligraphic, dynamic images—a contrast to the repetitive, disciplined strokes in his earlier works. From Winds is yet another series reflecting Lee's interest in the theme of infinity, which he deems to be pictorially defined by the repetition of figures. Lee uses the repeated but unique brushstroke figures as metaphors for individual organisms whose lives are bound by birth and death. A sense of interconnectedness arises from the individual figures that occasionally touch or overlap, rendering From Winds a series of pictures with an infinite amount of forces.
With Winds (1987–91)
Following the same theme as From Winds, works in the series With Winds are distinguished by fewer and more translucent brushstrokes that emphasize empty space. Through the use of mineral pigments and by drawing attention to the untouched, blank surface of the canvas, Lee embraces the central Mono-ha idea that fundamental materials are to be shown with little to no alteration. This series also marks a transition in Lee's exploration of infinity; while infinity is found in the brushstroke forms in From Winds, it is expressed through empty space in With Winds.
Correspondence (1991–2006)
Lee shows increasing certainty in the relationship between blank space and infinity in the Correspondence series, realizing that "the ground of a picture reveals itself and itself expressed infinity." Here, the dragging lines of From Line and free brushwork of From/With Winds are abandoned for fuller, thicker, and almost rectangular brushstrokes drawn against a blank background. Only through the interaction between the paint and the canvas do the components gain meaning and value as an attempt at building a relationship with the unfamiliar infinite. Unlike his goal of painting the act of painting that drove his earlier series, Lee strives to "intervene" with the unmediated canvas through paint.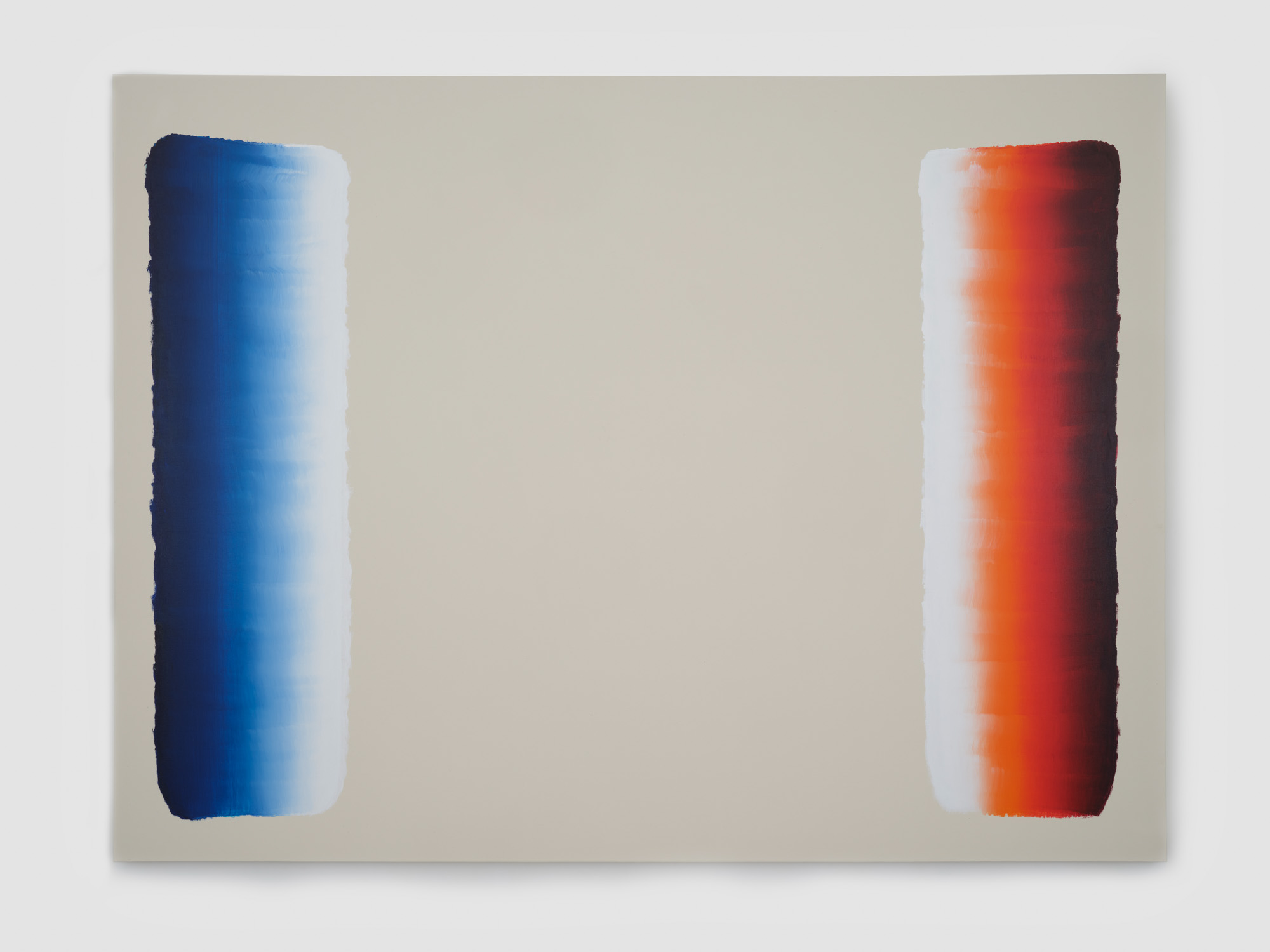 Dialogue (2006– )
Dialogue is Lee Ufan's most recent painting series, characterized by minimal, broad brush strokes on a white gesso ground not dissimilar to Correspondence. Lee forfeits his usual palette of grays and muted tones for more saturated hues, occasionally using multiple colors to layer and blend with each other and the white background, such as in Dialogue (2017). The brushstrokes correspond to the artist's breath during a month-long process of intense concentration; the resulting work invites the viewers into a dialogue with the artist's internal state. Again, marked by his irreversible strokes of paint, the vast background of white is "activated" by ascribing it a sense of emptiness where it was previously devoid of meaning. Yet with the full strokes of color that fade to merge with the white, Lee rejects the Western binary of fullness and emptiness.
Relatum–The Arch of Versailles (2014)
To further specify his ideas, Lee eventually added subtitles to his Relatum pieces. Relatum–The Arch of Versailles is the artist's largest single Relatum work to date. A towering steel arch flanked by two sand-toned boulders, the work frames the French palace from one side and its expansive green grounds on the other, and shows the range of scale in which Lee could execute his philosophies. The Arch of Versailles precedes a similar work, Porte vers l'infini, created for the opening of the Lee Ufan Museum at the Benesse Art Site in Naoshima in 2019. The arches mark the international and institutional circuits' recognition and canonization of Lee as a modernist pioneer.