After Rain: Ute Meta Bauer on the 2024 Diriyah Contemporary Art Biennale
By HG Masters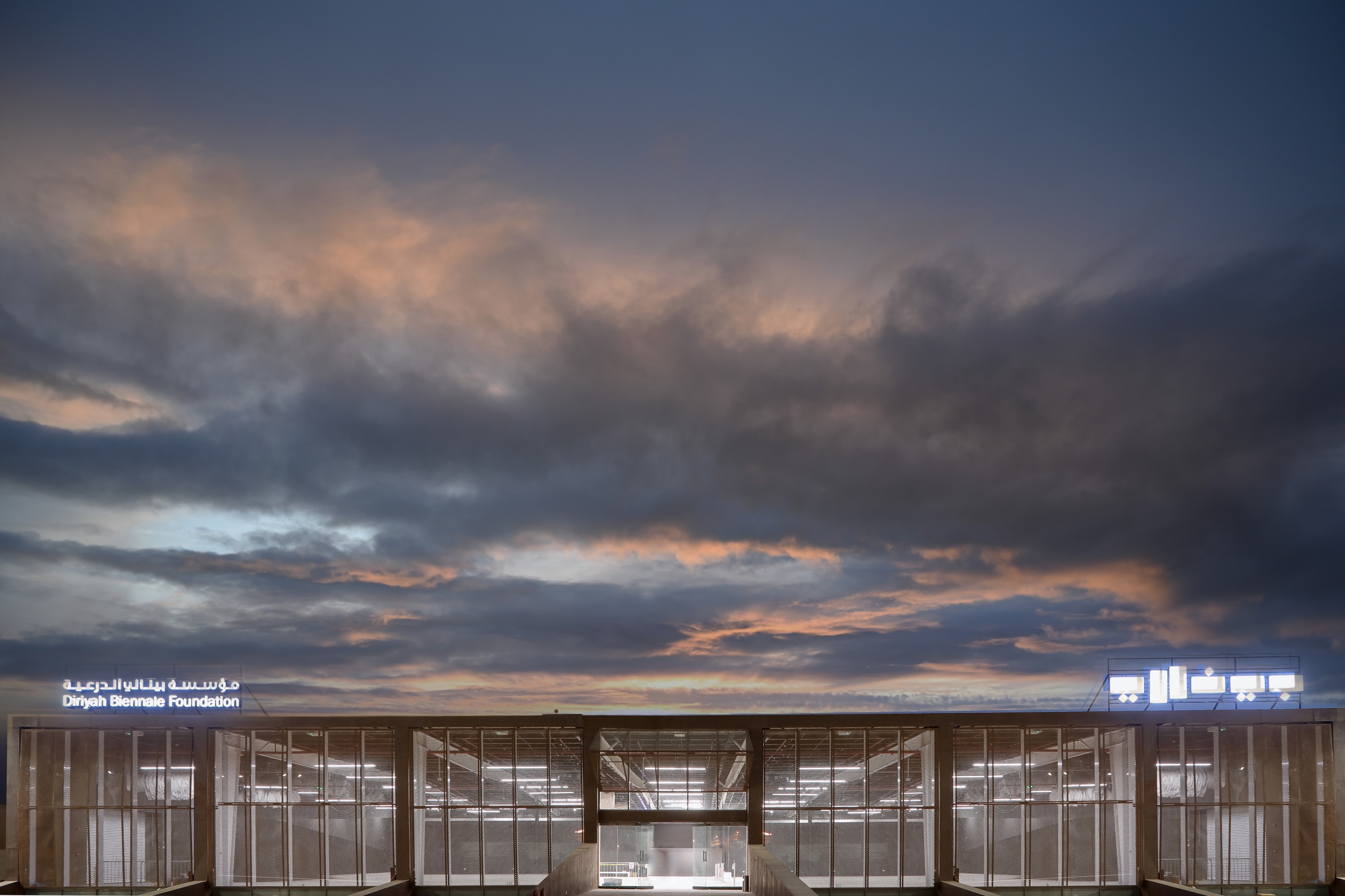 Following the departure of heavy storm clouds comes fresh air and, in the desert, a flourishing of plant and animal life. This moment of regeneration and growth is the idea behind the second edition of the Diriyah Contemporary Art Biennale, which is set to open on February 20, 2024 just outside of Riyadh, Saudi Arabia. Led by artistic director Ute Meta Bauer, with a team of co-curators including Wejdan Reda, Rose Lejeune, Anca Rujoiu, Ana Salazar, and adjunct curator Rahul Gudipudi, "After Rain" will host 92 artists from 43 countries, many for the first time, with more than 30 from the Gulf region. Bauer's experience directing large-scale festivals spans Documenta 11 in 2001–02 to the 3rd Berlin Biennale in 2004 and the 17th Istanbul Biennial in 2022. For Diriyah 2024, she plans to bring a diversity of experiences to Saudi audiences, who might be excited, intrigued, and possibly still unaware about the many formats of contemporary art. In this interview, she lays out many of the core concepts for the upcoming Biennale, "After Rain."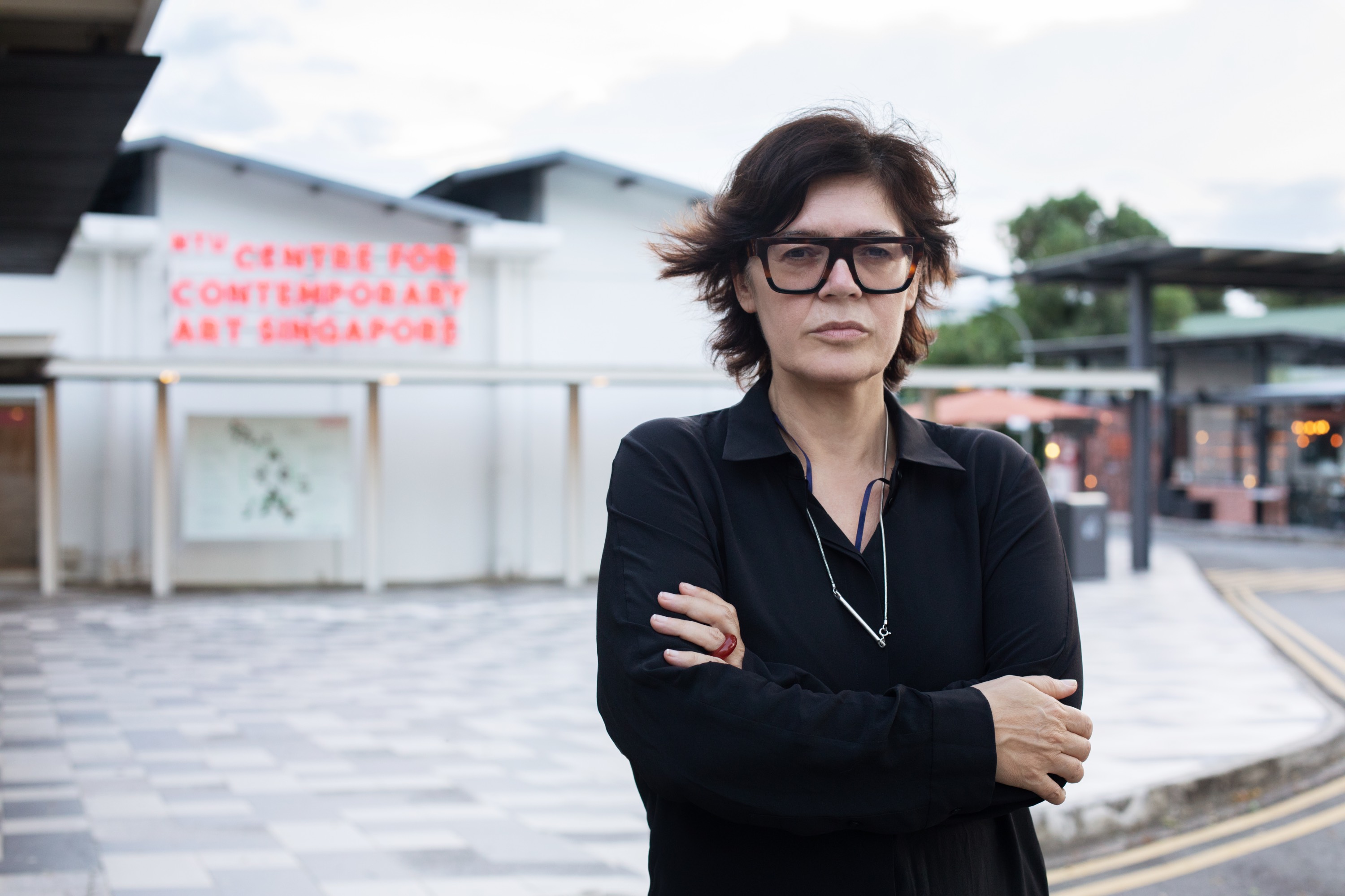 How does the Biennale's title "After Rain" unfold the themes?
"After Rain" comes from Arabic literature and poetry. Saudi Arabia's landscape is hugely diverse and of course includes the desert. This notion of "after rain" has really a deep connotation of relief, as it is felt after a storm. You can smell it—there's an olfactory component. The air is cleared. As the desert starts blooming, animals come out. It's a moment of departure.
How will the Biennale engage with the public?
We started the Biennale Encounters in April this year, where we bring the artists that actually are visiting, to make them accessible to the public: they give talks or they do workshops. Most of the artists we've invited have never been to Saudi Arabia, so we want to give them exposure. We also want to give the public as many opportunities to interact with artists and to give them a sense of the world. We're gearing the event very strongly towards the local audience, because for them, this is really all new. I want to emphasize having experiences together—watching something in order to talk about it together, for example. The audience is super excited, which I experienced at the first Biennale, and earlier this year at the Islamic Biennale. People from all walks of life go to these events.
What's the context of the site, the JAX District in Diriyah?
We're using warehouses in the JAX District that date back several decades; it's an area which has been repurposed as an arts district. There are artists' studios and creative industries; there are also small craft business such as an instrument builder. New Diriyah is a working-class neighborhood, mostly two- or three-story buildings. On the other side is the UNESCO world heritage site of At-Turaif, the original citadel of the House of Saud, which is an area of 15th to 18th-century mud-brick buildings that are now under archaeological reconstruction. Areas have been repurposed there, with new restaurants, coffee bars, and newly built local architecture geared for the local audience to experience the old way of living. It's a very interesting mix, and new to many people in Riyadh.
How will the Biennale use these different sites?
We're planning to use the warehouses for exhibiting works, but one of the spaces is geared toward cinematic exposures, for single-screen art projects, to experience films together, which was usually done at home. It's part of the project experiencing films together that was usually done at home but now it's a very popular media—though not necessarily art-house films or artistic productions. We're building a small cinema in one of the halls and that can also be used for lectures, poetry readings, and sonic interventions, to really introduce a diversity of artistic practices.
We will also see many artists who partake in food production and community engagement. The Biennale Encounters will continue until the end of the Biennale in May next year. We did a workshop with Camille Zakharia, a Lebanese photographer based in Bahrain, and other artists. Zakharia works a lot on architectural and social spaces and gentrification in Bahrain.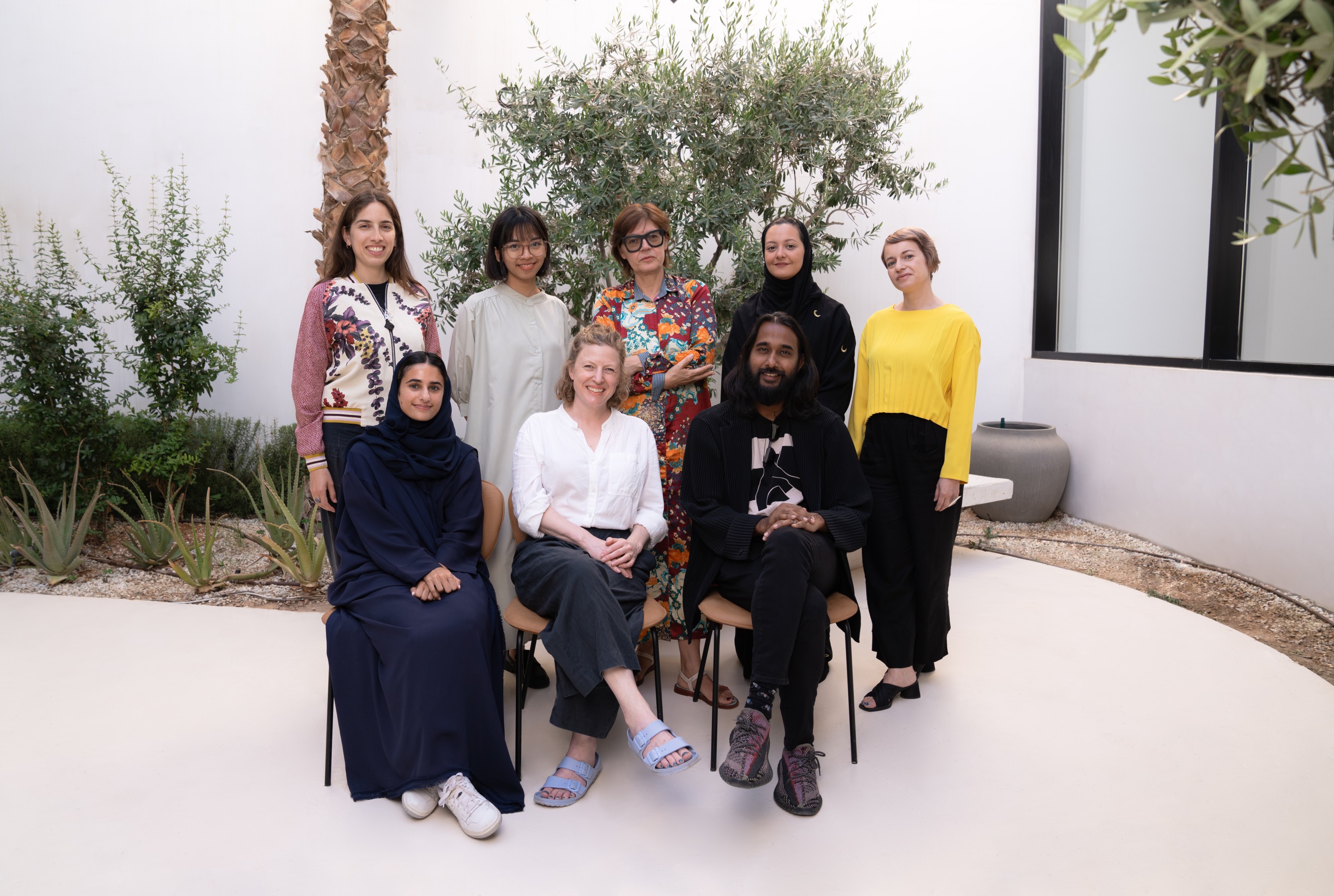 What kind of research have you been doing in Saudi Arabia?
We mainly did research trips to visit Saudi artists, to better understand the region where they live and work. For instance, how does an artist in Jazan work there? What are they engaged with? We traveled there with an artist we invited for a commission, Mariah Lookman, in that case. She's Pakistani and based in Colombo, and she's very interested in sounds and healing capacities of plants, as well as music therapy and traditional music. We usually traveled with invited artists and also visited local artists, and then we would meet with experts in particular areas of study, like of medicine or plants. On another trip, we went to Al-Ahsa, which is one of the largest oases with massive date plantations, to work with a young Saudi artist, Mohammad Alfaraj, on a commission involving palm trees and sound, reflecting on the landscape.
Are you commissioning many artworks?
We have quite a number of commissions. I also hope that they are more like model startup points, because you cannot explore something in one trip. But we try to see what the potential is during the initial fieldwork or visit. What could be achieved in that period? And then is that something, maybe, what somebody else wants to follow up on, maybe through the Ministry of Culture, as they're also into bigger commissions? We also tried to introduce different ways of working with artists to the Biennale and others, also for the longer run.
What would you like the audience in Saudi to experience when they come to the Biennale?
I really want to make them open up to contemporary art and say, "Oh, it's also something for us. That is something we can show to our kids." Or that it is something we can experience to learn about the world—even if it's, maybe, something we don't want to learn about existing, like [how] climate change [can be topically unpleasant], just to really understand the diversity of this world, not just through television, or other tools of communication. But to see something.
We have many artists that engage. Liang Shaoji, for example, is a Chinese artist who has worked with silkworms for about 30 years; he lives on a silk farm. For him, the silkworms are the producers of the artworks. They are co-sharing it. So, we want to explore the idea that nature can also be a part of art.
As part of that effort, we will have walks through Wadi Hanifa, just behind the JAX warehouses, which has only recently become publicly accessible, following restoration. There be will poetry walks there and sound events. During Ramadan, we will have a communal dinner that is organized by Lucy and Jorge Orta from Paris. They have done big meals in many different cities. Their events are about topics such as: Who has access to food? Can we have access to organic food? What is the possibility of locally resourced food? What sounds like a normal meal is actually, again, a conversation. There will be many formats and we want them to accessible to the local neighborhood.
For people coming to the Biennale from outside Saudi Arabia, how would you want them to experience it?
First of all, to come to Saudi and see an arts precinct and understand that it is new. It's a Saudi in change. It is different than when I first came two years ago. I want people to be curious and not afraid, and keep an open mind. They can be critical, but it's good to see it with your own eyes. I hope they stay longer and also see a bit of the city. So, for example, we commissioned a young architecture group, Um Slaim Collective, to do walks through the neighborhood, which is a normal residential area, and talk about it, because that's where they're engaged. They were also involved in the restoration process of two mud buildings that make Shamalat. This is a project initiated by the senior artist Maha Malluh, who participated in the first edition of the Biennale and who has a strong commitment to material culture. This cultural space, which was ten years in the making, includes an exhibition space, an artists' shop, an artist residency, and a café/restaurant. We are collaborating with Shamalat for an in-situ commission by Mariah Lookman: a water channel, which is a metaphor for routes of trade and migration, and a night garden. We are trying to get people to experience a little bit of everyday life, which is often nocturnal as the heat forces people inside during the day.
How does organizing this event build on your past experiences with biennales, most recently in Istanbul, with local organizations and food producers?
What's particular about a biennale is that it is a temporary intervention in a specific place. It's very important to engage with the wider public. Biennales are still points of entries to audiences, both local and international. For international visitors, usually people have never been to that particular place; they hear about a biennale and think it could be an interesting destination. For non-art and local audiences as well, often the site is new. I really want to talk about site. It's not a non-space—we're not in an airport. There are people residing all around this place, so it's very important to me to have a conversation with the people who live there.
The 2024 edition of the Diriyah Contemporary Art Biennale takes place in the JAX District in Diriyah from February 20 to May 24, 2024.
Subscribe to ArtAsiaPacific's free weekly newsletter with all the latest news, reviews, and perspectives, directly to your inbox each Monday.