Winner of Korea Artist Prize 2021 Revealed
By Pamela Wong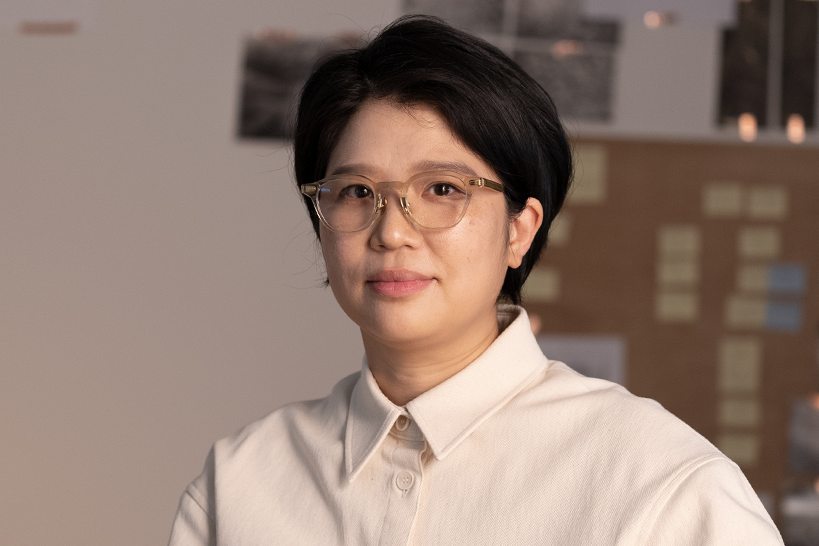 On March 14, the National Museum of Modern and Contemporary Art, Korea (MMCA) named video artist Choi Chan Sook as the winner of the Korea Artist Prize 2021. Her work was selected from four works presented at the finalists' exhibition currently on view at MMCA Seoul.
Choi's winning piece, the four-channel multimedia installation qbit to adam (2021), investigates the privatization of land, with video footage featuring stories of people forced off of their property. The artist explained in an interview conducted by the museum: "I am interested in migration, especially by those with no choice but to be marginalized or neglected. This interest did not stem from a specific matter, but rather, from my own experiences, having lived as a migrant for an extended period of time without a solid foundation,"
Choi completed both her bachelor's degree and master's degree in visual communications and media art at the Universität der Künste (University of the Arts) in Berlin. Traveling between Germany and South Korea, Choi often draws inspiration from her experiences of living in different countries, and from memories of her Japanese paternal grandmother who moved to South Korea. She has also presented her performance works at festivals and institutions across Korea and Germany, including the National Theater of Korea, Art Sonje Center, the "Real DMZ Project" at Kunsthal Aarhus, and at the Humboldt Forum in Berlin.
The other three finalists of the 2021 edition include multimedia artist Kim Sangjin; painter and installation artist Bang Jeong-A; and video and performance artist Min Oh. Each finalist received KRW 40 million (USD 35,700) to produce works for the exhibition at MMCA. As the winner, Choi will receive an additional KRW 10 million (USD 8,900).
Winners of previous editions include mixed media artists Lee Seul-gi, Jewyo Rhii, siren eun young jung, among others.