Weekly News Roundup: September 23, 2022
By The Editors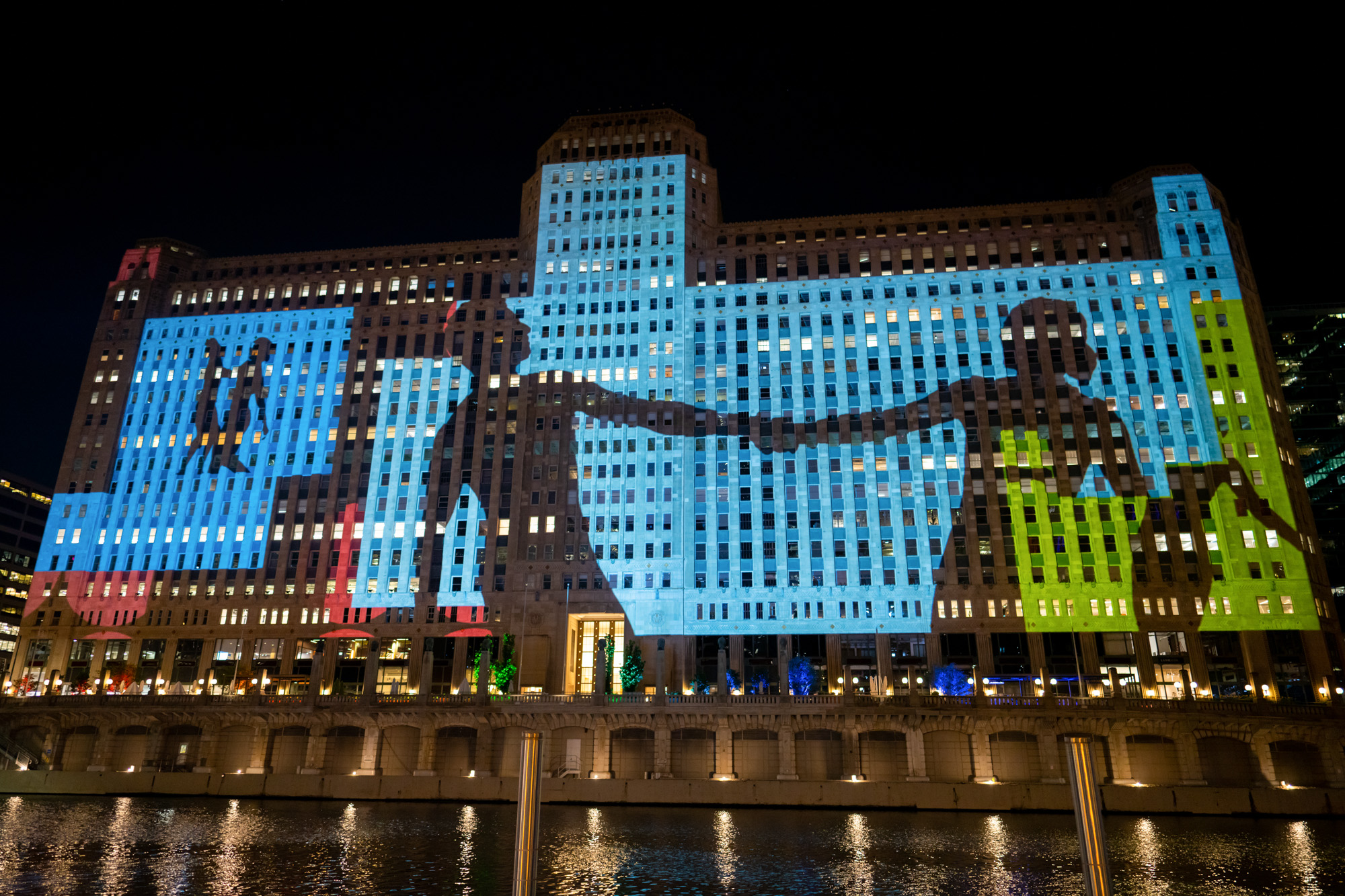 Chinese Artist's Video Illuminates Chicago's Design Center
Chinese-born, Chicago-based artist Yuge Zhou's new video project Love Letters (2022) is currently on view at the Mart, a commercial building and design center in Chicago, until November 18. Displayed every evening at 8pm local time on the exterior of the building, the video projection features two dancers as urban dwellers searching for each other in a metropolis, represented by the dynamic geometrical background. According to the artist, the project is derived from her personal experience of being unable to return home due to Covid-19 restrictions. Using dance as a universal language, she attempts to portray the journey of two people walking out of their isolation and encountering each other. Love Letters is part of the Art on the Mart series, which provides a public platform for moving-image works by local and international multi-disciplinary artists since 2018.
BTS Leader Donates to Overseas Korean Cultural Heritage
As an art lover and an ambassador for Korean culture, BTS's leader Kim Nam-joon (also known as RM) has donated another KRW 100 million (USD 71,000) to the Overseas Korean Cultural Heritage Foundation (OKCHF) for the production of a catalog of Korean art masterpieces collected by museums abroad. He has also confirmed that his previous donation of the same amount, which was issued to OKCHF privately in September 2021, will contribute to the restoration of a royal hwarot (bridal robe) from the Joseon Dynasty at the Los Angeles County Museum of Art. The OKCHF has been in charge of the preservation of 104 pieces of Korean cultural heritage across eight countries since 2013. The pop idol is known for celebrating his birthday on September 12 by making hundred-million-won donations to support Korean arts and culture. In 2020, RM made a donation to South Korea's National Museum of Modern and Contemporary Art for the reprint and distribution of the museum's art publications to public libraries and schools across the country.
New Installation Spotlights Mussels at Delaware Waterfront
Korean-born, Brooklyn-based artist Jean Shin will present her sculptural installation Freshwater (2022) in "Water Marks," a public art program along the Delaware Waterfront in Philadelphia. Commissioned by art organization Philadelphia Contemporary, the installation is a fountain made of glass orbs with mussels living inside, which allows visitors to observe how local mussels filter water from the Delaware River. Functioning as a natural filtration system, Freshwater asks the viewer to reconsider the relationship between their actions and the ecosystem. The program, presented in partnership with Delaware River Water Front Corporation, addresses issues such as extreme weather, climate change, and water pollution.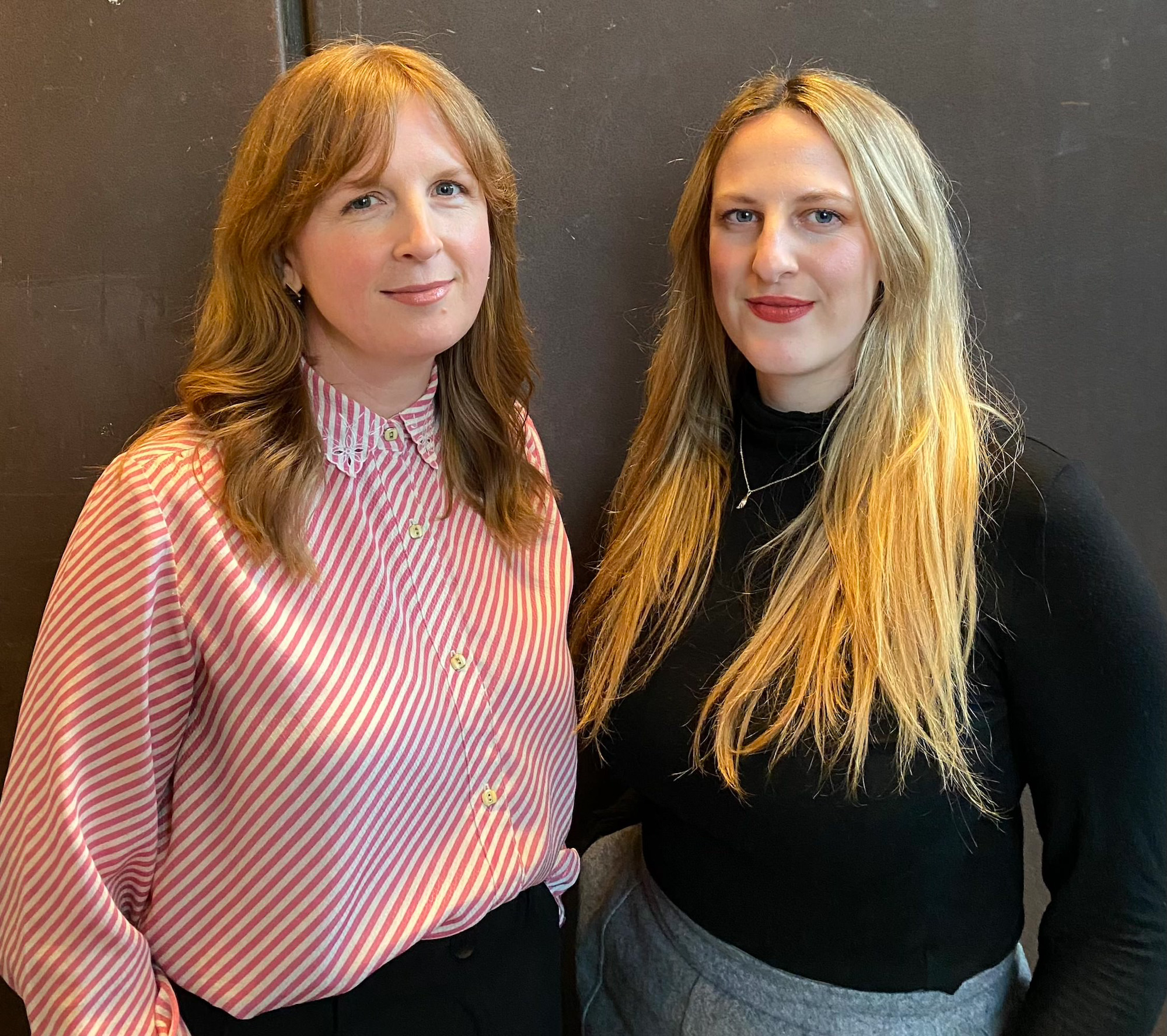 Two New Curators Join the Australian Centre for Contemporary Art
The Australian Centre for Contemporary Art (ACCA) has appointed Shelley McSpedden as its senior curator and Elyse Goldfinch as curator of public programs and publications, effective immediately. They will work with ACCA's artistic director and CEO Max Delany and Yalingwa curator Jessica Clark to organize the programs and publications at ACCA. McSpedden previously served as senior curator and acting artistic director at Shepparton Art Museum from 2020 to 2022. Prior to that, she was a curator at the Australian Centre for the Moving Image in 2019–20 and a research curator at the Monash University Museum of Art in 2017–18. Goldfinch was associate curator at Sydney's Artspace for the past five years and a member of the curatorial team for Australia Pavilion at the 59th Venice Biennale this year. She also co-chairs the board of directors for the artist-run initiative Firstdraft in Sydney.
Istanbul Cultural Foundation Raises Fund through Auctions
The Istanbul Foundation for Culture and Arts (İKSV) will inaugurate the İKSV Young Artists Fund, in time for the Foundation's 50th anniversary. A number of emerging and established artists have donated a total of 23 artworks to auction sales at Christie's, with all the profits contributing to the new fund. Their works will be presented at Christie's Post-War and Contemporary Art Day Sale on October 14 in London and First Open: Post-War and Contemporary Art Online, open for bidding from October 5 to 18 on Christie's website. Alongside significant works by Turkish artists and international artists who have shown in Istanbul, there will be two portraits of writer James Baldwin and actor Gülriz Sururi, painted by Beauford Delaney during their time in Istanbul; ceramic works by Alev Ebüzziya Siesbye and Elif Uras; and digital artist Refik Anadol's new sculpture made in collaboration with scholar Gökhan S. Hotamışlıgil. In addition, eight Turkish artists have created new works specifically for the occasion. All works will be on view at the sale's preview exhibition, "Istanbul Calling," from September 24 to 28 in London.