Weekly News Roundup: September 16, 2022
By The Editors
Significant Cultural Sites Damaged by Typhoon in Korea
On September 7, two days after super typhoon Hinnamnor made landfall in South Korea, the country's Cultural Heritage Administration reported 32 cases of storm-related damage to cultural sites. Tiles and pillars were torn or broken in Gyeongju's Bulguksa Temple, where national treasures are kept, and the Girimsa Temple, which houses a statue of the Vairocana Buddha. At the Seokguram Grotto, the entrance and the front yard of the administration office were damaged. Additionally, a mudslide occurred at the tomb of King Wonseong, causing the collapse of the stylobate. Cooperating with local officials, the Administration established immediate remedies. The typhoon first hit the southern coast of Korea before moving southeast, bringing extreme rain and winds, and wrecking buildings, roads, and power lines. At least ten people were killed and thousands more were displaced. Hinnamnor arrived just one day after the inaugural Frieze Seoul, disrupting the itineraries of those who were visiting the city.
New Zealand Arts Foundation Names Te Tumu Toi Laureates
On September 2, New Zealand's Arts Foundation Te Tumu Toi announced the seven recipients of the 2022 Laureate Awards, which recognize the significant contributions of art practitioners in Aotearoa New Zealand. The laureates of different disciplines this year include weaver Maureen Lander, for multimedia installation; activist and artist Tame Iti, for multidisciplinary practice; Mata Aho Collective, for installation, with their textile-based practice; jeweller Areta Wilkinson, for Māori Arts; playwright Hone Kouka, for theater and film; novelist Paula Morris for literature; and fashion designer Lindah Lepou, who is the inaugural Toi Kō Iriiri Queer Laureate. Each laureate will receive NZD 30,000 (USD 18,000) from private donors across New Zealand.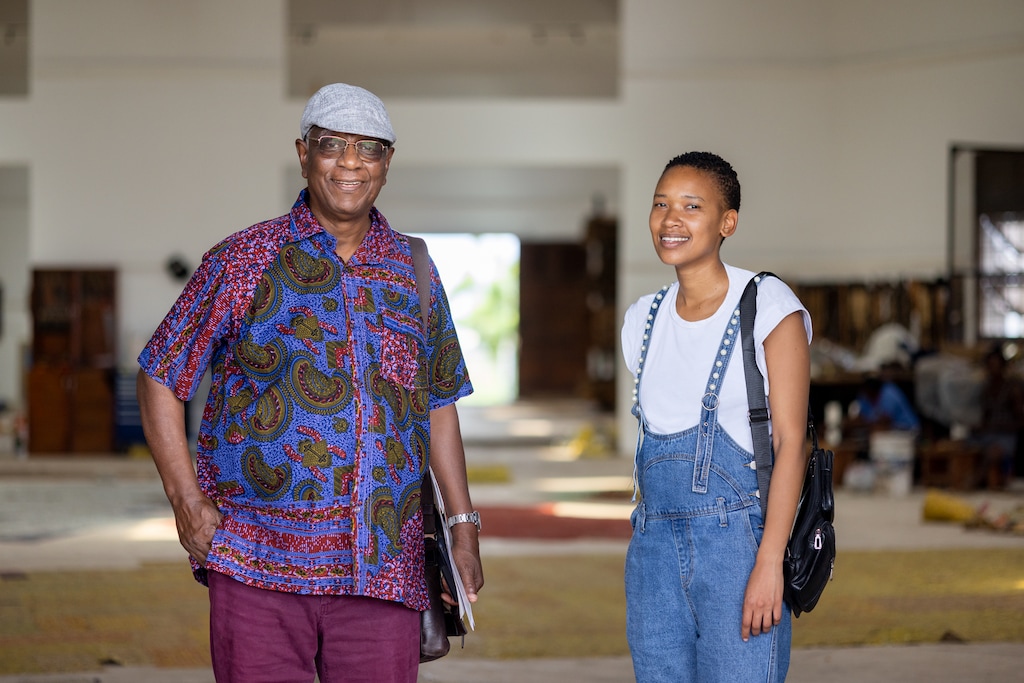 Five Pairs of Mentors and Protégés Join Rolex's Arts Initiative
During the weekend of September 9 and 10, the 2023–24 participants of the annual Rolex Mentor and Protégé Arts Initiative were revealed during a ceremony at New York's Brooklyn Academy of Music. Five leading artists in the fields of film, visual arts, literature, architecture, and music will each mentor an emerging artist and collaborate with them for the next two years. For the 2023–24 program, Chinese filmmaker Jia Zhangke selected Filipino filmmaker Rafael Manuel as his protégée; Ghanaian sculptor El Anatsui picked South African artist Bronwyn Katz; British author Bernardine Evaristo selected Ghanaian writer Ayesha Harruna Attah; French architect Anne Lacaton will work with Lebanese-Armenian architect Arine Aprahamian; and American jazz singer Dianne Reeves chose South Korean singer and composer Song Yi Jeon. Since its launch in 2002, the program has supported 63 young artists from around the world.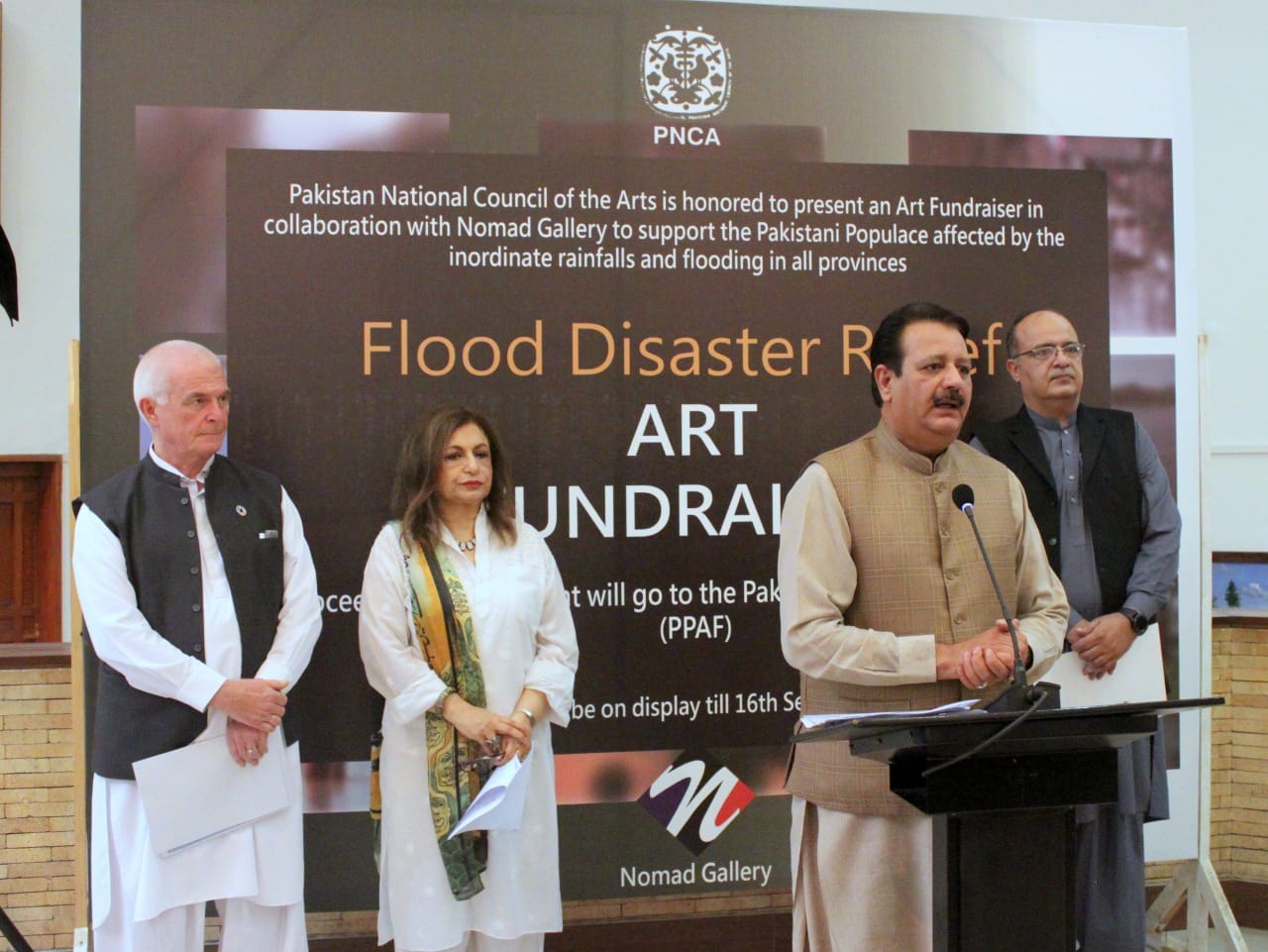 Artists Raise Funds for Flood Relief in Pakistan
Following nearly three months of rainfall, flooding, and landslides in Pakistan, the Pakistan National Council of the Arts has organized a fundraising exhibition for disaster relief in collaboration with Nomad Gallery in Islamabad. Around 70 artists are participating in the show, with works of all mediums, ranging from portraits to landscape paintings, calligraphy, and sculptures. In an Instagram post, the Council urged for people to visit the show and acquire works on display as "an investment in humanity." All profits will be donated to people affected and displaced by the environmental disaster. The rains and glacial melt in Northern Pakistan began on June 14, and have continued to this date, destroying homes, infrastructure, livestock, and crops with an estimated loss of at least USD 10 billion. More than 1,400 have died due to the flood at the time of writing.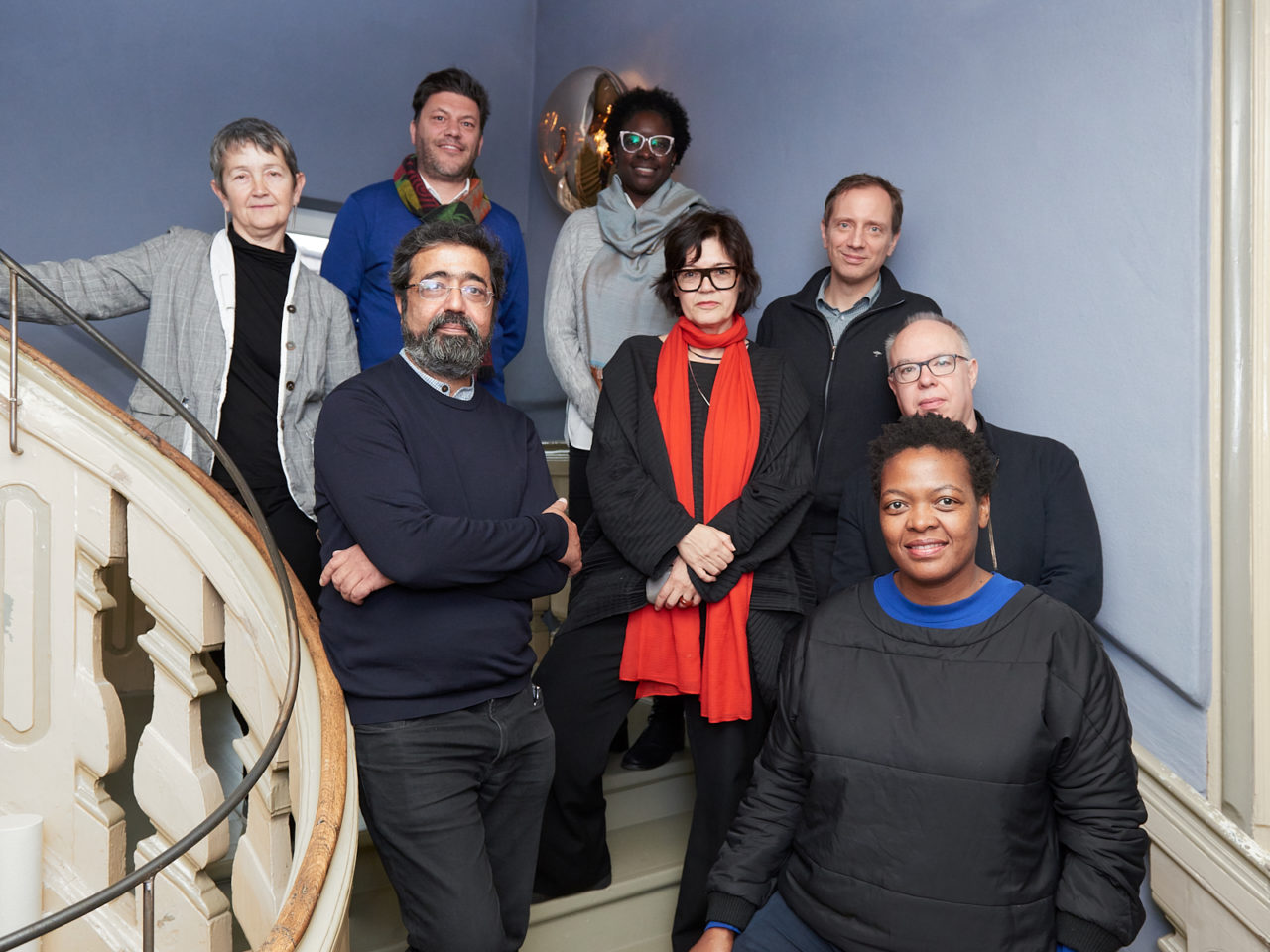 Documenta Finding Committee Offers Support for Lumbung Community
The Documenta Finding Committee, a group of eight art professionals who proposed ruangrupa as the artist directors for documenta fifteen, released a statement on September 15 in support of the latest missive from the Indonesian collective and the other artists and participants in the lumbung community. The Finding Committee defended the "extraordinary hard work and commitment" of the Documenta team and "the right of artists and their work to rethink, expose, and criticize political formulas and fixed patterns of thought," while rejecting what they called "the poison of antisemitism and its current instrumentalization, which is being done to deflect criticism of the 21st century Israeli state and its occupation of Palestinian territory." They applauded the lumbung community's resilience and asked Documenta's supervisory board to ensure that the exhibition remains fully open until the end of its run on September 25. They cautioned that they believed "a capitulation to political interference . . . will be judged very harshly by history." The Finding Committee's letter comes after the lumbung committee's September 10 statement, "We are angry, we are sad, we are tired, we are united," which rejected the censorship called for by members of an advisory committee set up by Documenta to investigate the claims of antisemitism made against participants. The members of the Finding Committee are: Ute Meta Bauer, founding director of the NTU Centre for Contemporary Art, Singapore; Charles Esche, director of the Van Abbemuseum, Eindhoven; artist and filmmaker Amar Kanwar; director of Tate Modern, Frances Morris; 2018 Berlin Biennale curator Gabi Ngcobo; Elvira Dyangani Ose, director of The Showroom, London; Städelschule professor Philippe Pirotte; and Jochen Volz, director of the Pinacoteca do Estado de São Paulo.