Weekly News Roundup: May 5, 2023
By The Editors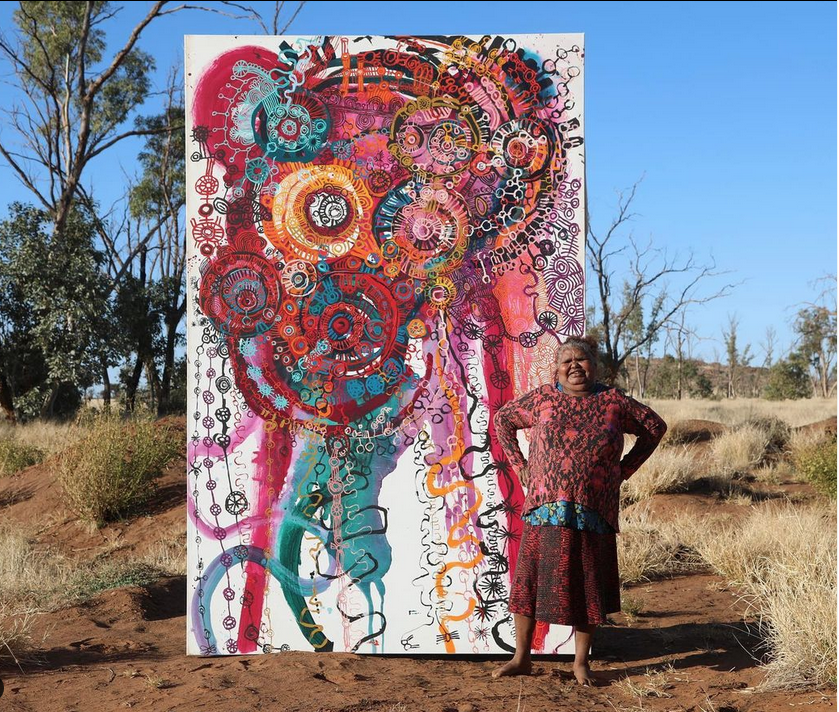 Indigenous Artist at Center of Controversy Nominated for Prestigious Award
Yaritji Young, an Indigenous multidisciplinary artist in Australia, has been nominated for Telstra National Aboriginal and Torres Strait Islander Art Awards for the third year in a row. What should have been a joyous occasion for the artist has been overshadowed by controversy. Young's studio, Tjala Arts, and APY Arts Center Collective (APYACC), located in Amata community, in northwestern South Australia on the Anangu Pitjantjatjara Yankunytjatjara (APY) Lands, have been at the center of an ongoing scandal. Investigations into the collective where Young works have revealed serious interference by non-indigenous managers and studio assistants. At the center of the controversy is Rosie Palmer, whom artists and former staff members have accused of interfering with the artists' work. The APYACC and Palmer have denied the accusations. The Telstra Award recently surpassed the Doug Moran National Portrait Prize as the richest award in Australia, as the prize money for the 2023 edition was doubled to AUD 190,000 (USD 128,000).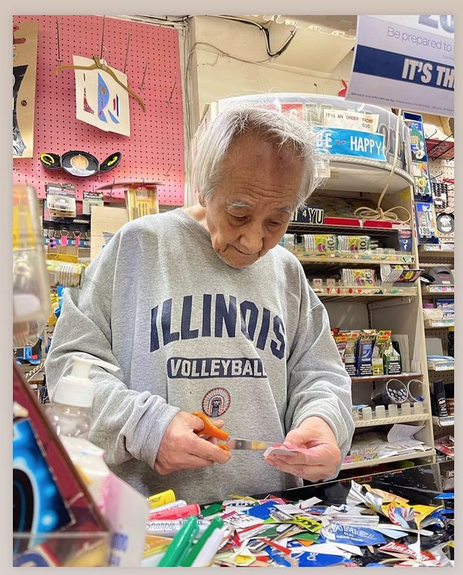 Grocery-Store Collage Artist, Thomas Kong: 1950–2023
Thomas Kong, an artist best known for transforming his Chicago convenience store into a gallery space for his collages, died on May 1 at the age of 73 of complications from pneumonia. In 2014, Kong began to create collages using materials such as plastic bags and cigarette boxes found at Kim's Corner Food, which he operated for 17 years. The artworks gradually came to adorn most of the store. They caught the attention of the community, including Nathan Smith, the co-founder of a local art space, with whom Kong transformed the stock room into an experimental project aptly named The Back Room, from 2015 to 2019. Kong was featured in group shows such as "Collage Art Association" at MDL Contemporary and "Artists Run Chicago 2.0" at Hyde Park Art Center, both in 2020, and had a solo presentation at the Chicago Design Museum in 2022. The artist was born in Hwanghae Province in North Korea on January 16, 1950. After escaping with his family to the south, Kong spent the majority of his childhood in Seoul and later attended Sogang University, before relocating to Chicago in 1977. He is survived by his wife Sandy and son Marshall. SY Lim, curator and executive director of 062 gallery, who was a friend of the artist, hopes to publish a book on Kong and to exhibit his work in South Korea. Lim and Marshall Kong started a GoFundMe to help with the operation of Kim's Corner Store, which will remain open to the public until the end of June.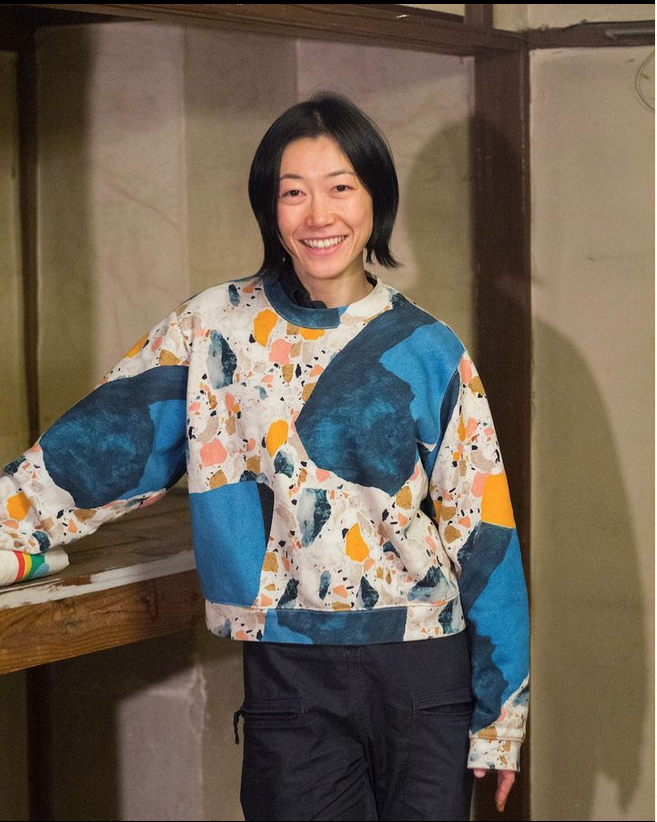 Aki Sasamoto Wins Calder Prize
On May 3, the 2023 Calder Prize, supported by the Calder Foundation and the Scone Foundation, was awarded to Aki Sasamoto, a New York-based Japanese installation artist whose performance works infuse absurdist humor into the objects and spaces of daily life. Her work Sink or Float (2022), featuring equipment from industrial kitchens, was showcased at the 59th Venice Biennale in 2022. As the artist puts it: "I like how sculptures can blur the line between art and life." Active in the contemporary art scene in the United States, her work has been featured in numerous events including the 2010 Whitney Biennial and the 2016 Shanghai Biennale. As the recipient of the USD 50,000 award, Sasamoto will embark on a three-month residency at the Atelier Calder in Saché, France. The Calder Prize is awarded biennially to encourage innovative artists and assist their development.
VH Award Fifth Grand Prix Recipient Announced
On May 3rd, Hyundai Motor Group announced that the 5th VH Award's Grand Prix went to Subash Thebe Limbu, an artist working with sound, film, and music. His winning project, Ladhamba Tayem; Future Continuous (2023), features a conversation between two Indigenous people who move across space-time, exploring alternate timelines to prompt viewers to assess their own role in deconstructing colonial legacies. A member of the Yakthung Himalayan indigenous group in eastern Nepal, Limbu centers his practice on activism around migration, climate change, and indigeneity through works of speculative fiction which he has termed "Adivasi Futurism." Limbu, along with the other four finalists, Zike He, Riar Rizaldi, Su Hui-Yu, and zzyw (an art-research collective by Yang Wang and Zhenzhen Qi), received mentorship from artists and curators during their online residency run by the New York-based media-art center Eyebeam. The finalists each received USD 25,000, while Limbu received a total of USD 50,000. Their works will be displayed online and in museums around the world from South Korea to Canada, Indonesia, and at the Ars Electronica festival in Linz, Austria. The VH Award aims to support emerging Asian media artists who look into the future.