Weekly News Roundup: March 11, 2022
By The Editors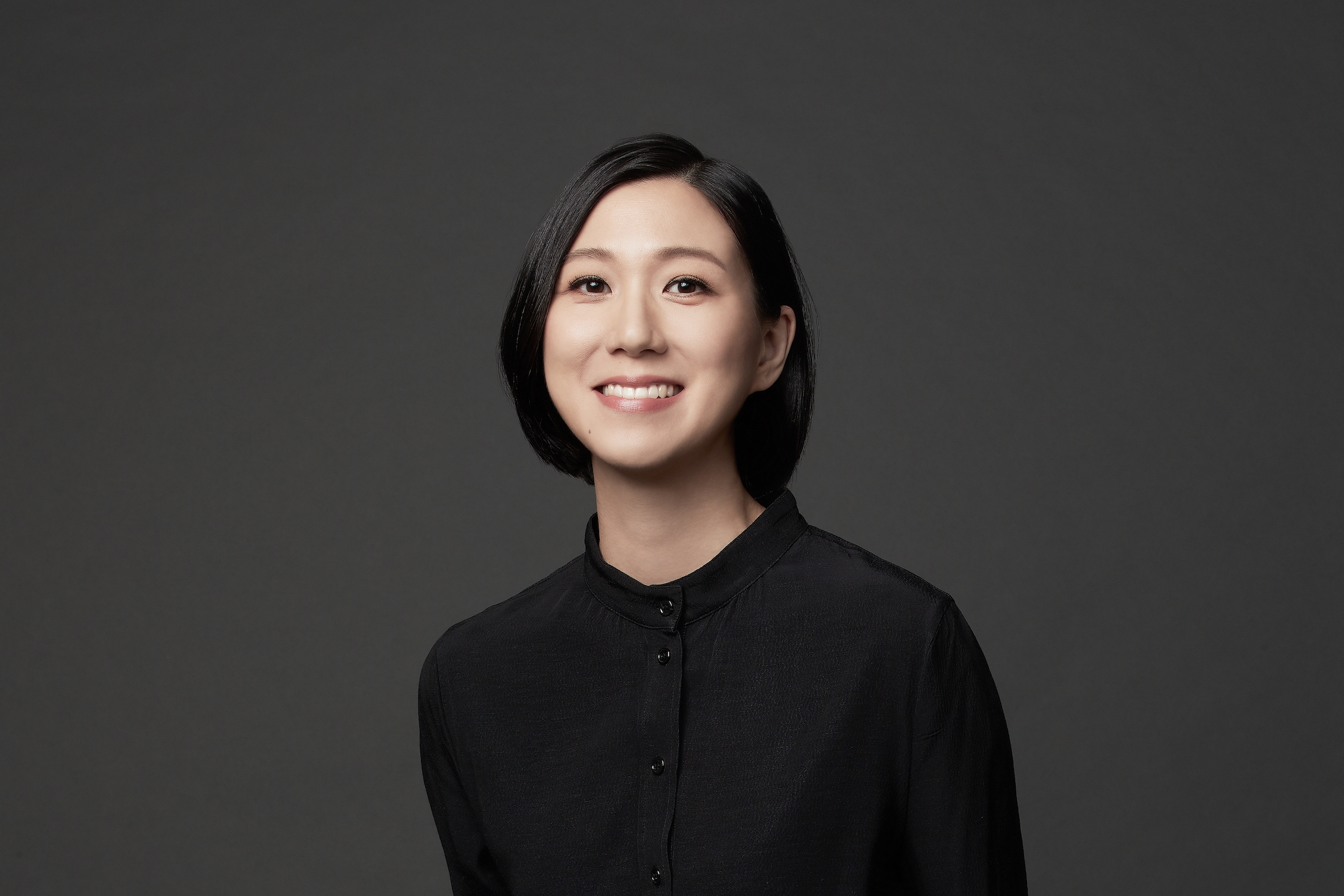 M+ Ink Art Curator Departs for The Met
The Metropolitan Museum of Art in New York announced that Lesley Ma will be the inaugural Ming Chu Hsu and Daniel Xu Associate Curator of Asian Art in the museum's Department of Modern and Contemporary Art. Ma will join The Met in April, after working as the curator of ink art at the M+ museum of visual culture in Hong Kong since 2013. As one of the earliest members of M+'s curatorial team, Ma was involved in numerous projects in the years leading up to M+'s opening in November 2021, including the M+ Live Art series. In 2017, at the M+ Pavilion, the museum's temporary gallery space, she curated "The Weight of Lightness: Ink Art at M+," an overview of the museum's collection. For M+'s opening, Ma co-curated a collection survey "Individuals, Networks, Expressions" and commissioned large-scale calligraphy works by Tong Yang-Tze that were displayed in the museum's lobby. The Met's director Max Hollein said Ma's "transnational expertise in ink art" will help the museum expand its collection and "enable new connections to be drawn between art of the past and the present."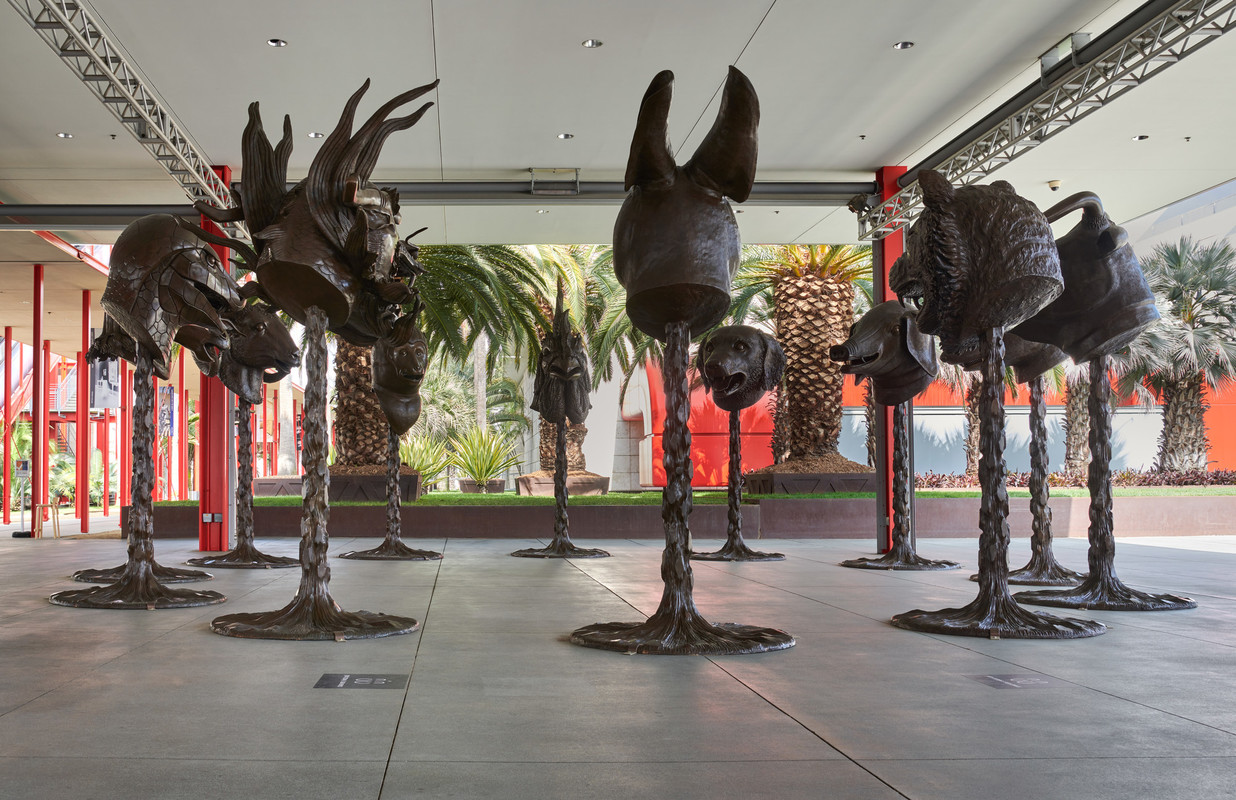 Yuz Foundation Gifts Chinese Art to LACMA
Art collector Budi Tek, the founder of the Yuz Foundation and Yuz Museum in Shanghai, donated seven artworks by Chinese artists to the Los Angeles County Museum of Art (LACMA); the works are currently on view at the exhibition "Legacies of Exchange," which brought together 20 works from 15 contemporary Chinese artists and is part of LACMA's collaboration with the Yuz Museum. The works donated included Qiu Anxiong's The Doubter (2010), an installation featuring a prisoner trapped in a cage; three blade paintings by Shi Jinsong from 2003 that depict logos of Nike, Mercedes-Benz, and Motorola; one of Zhou Tiehai's Joe Camel paintings, Venus and Cupid (2006); Ai Weiwei's sculptural installation Circle of Animals/Zodiac Heads (2011); and Yu Youhan's oil Mao in New York (1995), depicting Mao's face and the Statue of Liberty. LACMA announced that Ai's sculptures will remain on view at the entrance of LACMA after the exhibition ends.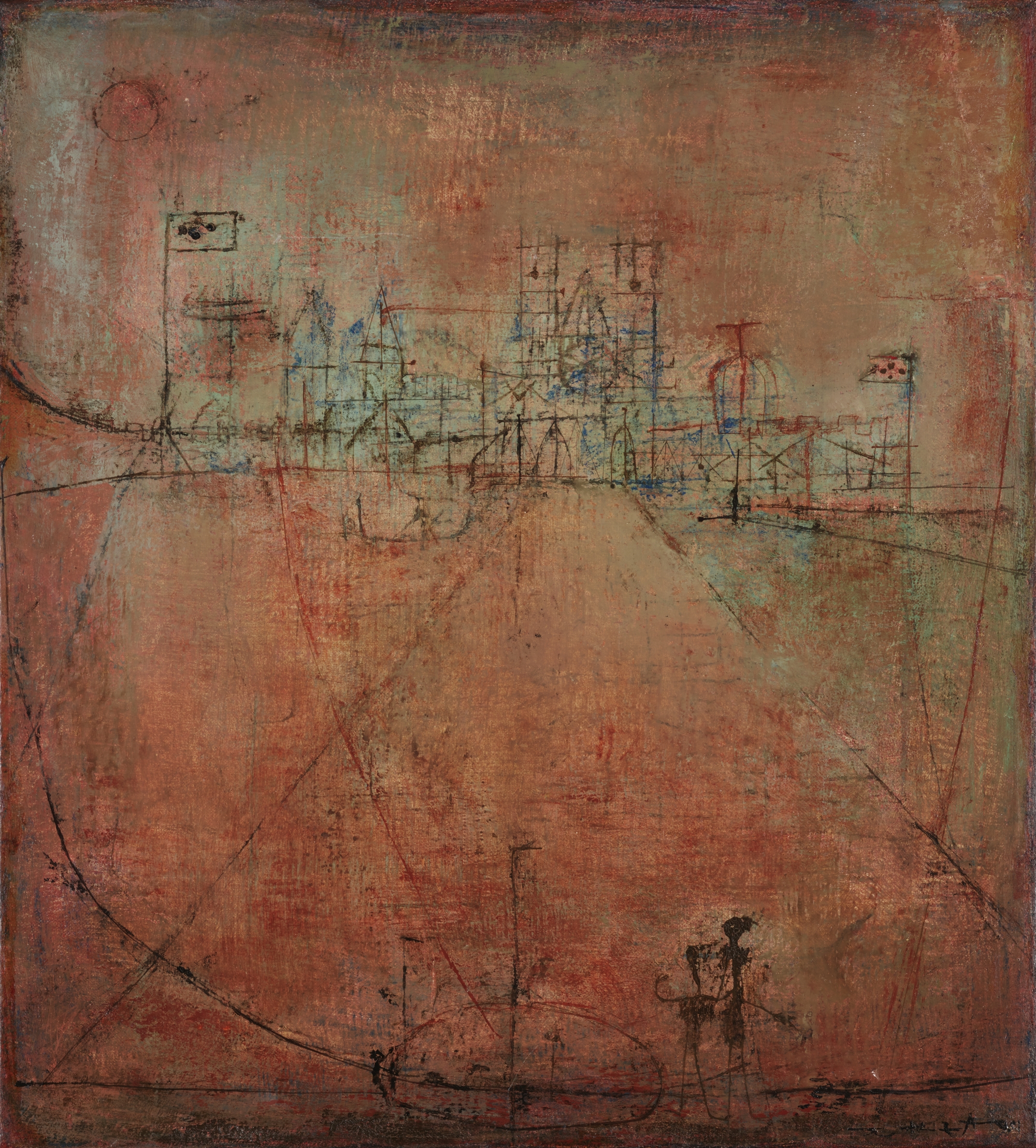 M+ Receives Zao Wou-ki Artworks from Stepdaughter
Modernist painter Zao Wou-ki's stepdaughter Sin-May Roy Zao has donated 12 artworks to Hong Kong's M+ museum. The collection of works include nine prints, two oil paintings, and a watercolor, covering different periods of creations throughout Zao's career. The earliest work is an oil painting titled Open Air Theatre (1945), which was completed when Zao was still living in China and had already gained a reputation for his experimental methods. The latest work is a watercolor from 2005, Untitled; Biarritz, Zao's depiction of his usual summer destination, a coastal resort town in southwestern France. The oil painting Piazza Siena (1951), created during Zao's stay in Italy on a tour of Europe between 1950 and 1952, was originally Zao's gift to his wife May Zao, according to their daughter Sin-May Roy Zao. This is M+'s first acquisition of artworks by Zao Wou-ki.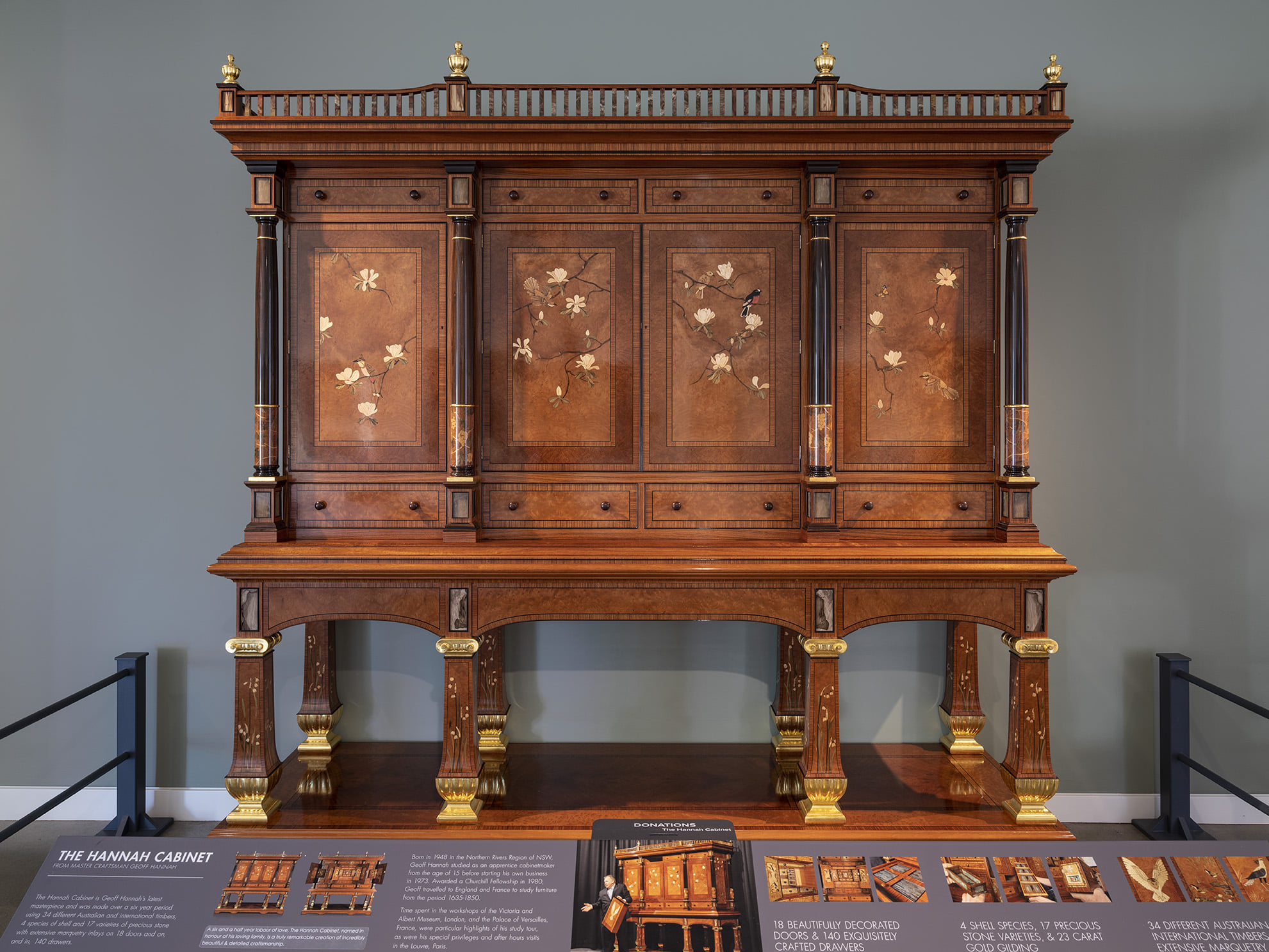 Lismore Gallery Severely Damaged in Floods
Following days of heavy rains in Australia's east coast, the Lismore Regional Gallery reported hundreds of works that were damaged by the floods that have engulfed eastern Australia in recent weeks. The main loss includes the famous AUD 1.5 million-worth (USD 1.1 million) cabinet created by Geoff Hannah. The masterpiece was acquired by the gallery in 2019 through a fundraising campaign, in order to keep the work in Hannah's hometown of Lismore. Hannah spent more than six years on the creation of this wooden cabinet, which comprises 92 drawers, produced from 34 types of timber, four rare species of shell, and 17 types of precious and semi-precious stones. Other damaged works include paintings by Margaret Olley and photographs by Max Dupain. According to the director Ashleigh Ralph, the museum staff had moved the work to the second floor of the gallery but the water level was higher than they expected.