Weekly News Roundup: July 22, 2022
By The Editors
Iranian Director Sentenced to Six Years in Prison
Following his arrest on July 11, Iranian director Jafar Panahi is now detained at Evin Prison in Tehran and facing six years of imprisonment, according to the press conference held by Iran's judiciary on July 19. The imprisonment originates from the sentence he received in 2010, when he was arrested for making a film about the country's disputed 2009 election. He was sentenced to five years in prison for "gathering and collusion" and one year for "propaganda against the establishment," but was soon released under conditions after two months of service. In an interview with BBC Persian, Tahereh Saeedi, wife of Panahi, called the detention "a kidnapping." She said, "Jafar has some rights as a citizen. There's due process. To imprison someone, they need to be summoned first. But to imprison someone who is protesting outside the jail raises a lot of questions." Panahi was arrested on July 11 at the prosecutor's office when following up on the situation of filmmakers Mostafa Aleahmad and Mohammad Rasoulof, who are also detained by the authorities for speaking out against the government on the tragic collapse of the Metropol building in Abadan in May. The whereabouts of Aleahmad and Rasoulof remain unknown.
Floating Project's Arrival at Documenta Delayed Amid Heatwaves
Citizenship, a floating art project by artist collective KUNSTrePUBLIK, scheduled to arrive at documenta fifteen in Kassel, has been stuck in the Weser due to low water levels. The boat was originally the wooden gable roof of the institution ZK/U – Zentrum für Kunst und Urbanistik in Berlin-Moabit. The structure was dismantled from ZK/U and flipped to serve as the body of the boat, comprising sustainable energy systems and powered by people through pedaling and rowing. The 60-day journey from Berlin to Kassel along the riverbanks of Havel, Mittelland Canal, Weser, and Fulda is meant to be completed without the use of fossil fuel. The organizers of documenta fifteen now hope that Citizenship can arrive before the end of the festival in September. According to the warning issued by the German Federal Institute of Hydrology on July 15, the water levels of rivers in Germany are running low due to the heatwaves in the region.
Filipino-Owned Gallery Opens New York Branch This Fall
Motivated by the gallery's growth and a desire to increase the exposure of Southeast Asian artists, Filipino-owned and Manila-based contemporary art gallery Silverlens will open a New York branch in September this year. The new 232-square-meter space is located at 505 W 24th Street in the Chelsea art district. The inaugural program includes solo shows by Malaysian photomedia artist Yee I-Lann and Dutch-Filipino video and installation artist Martha Atienza. Silverlens's co-director Isa Lorenzo revealed that the new outpost will present "curator-led exhibitions that would bring together American artists, specifically diasporic ones, with our artists." Silverlens was established in 2004 in Lorenzo's apartment in Manila, initially focusing on photography. Co-director Rachel Rillo joined in 2007. The gallery currently represents 26 artists.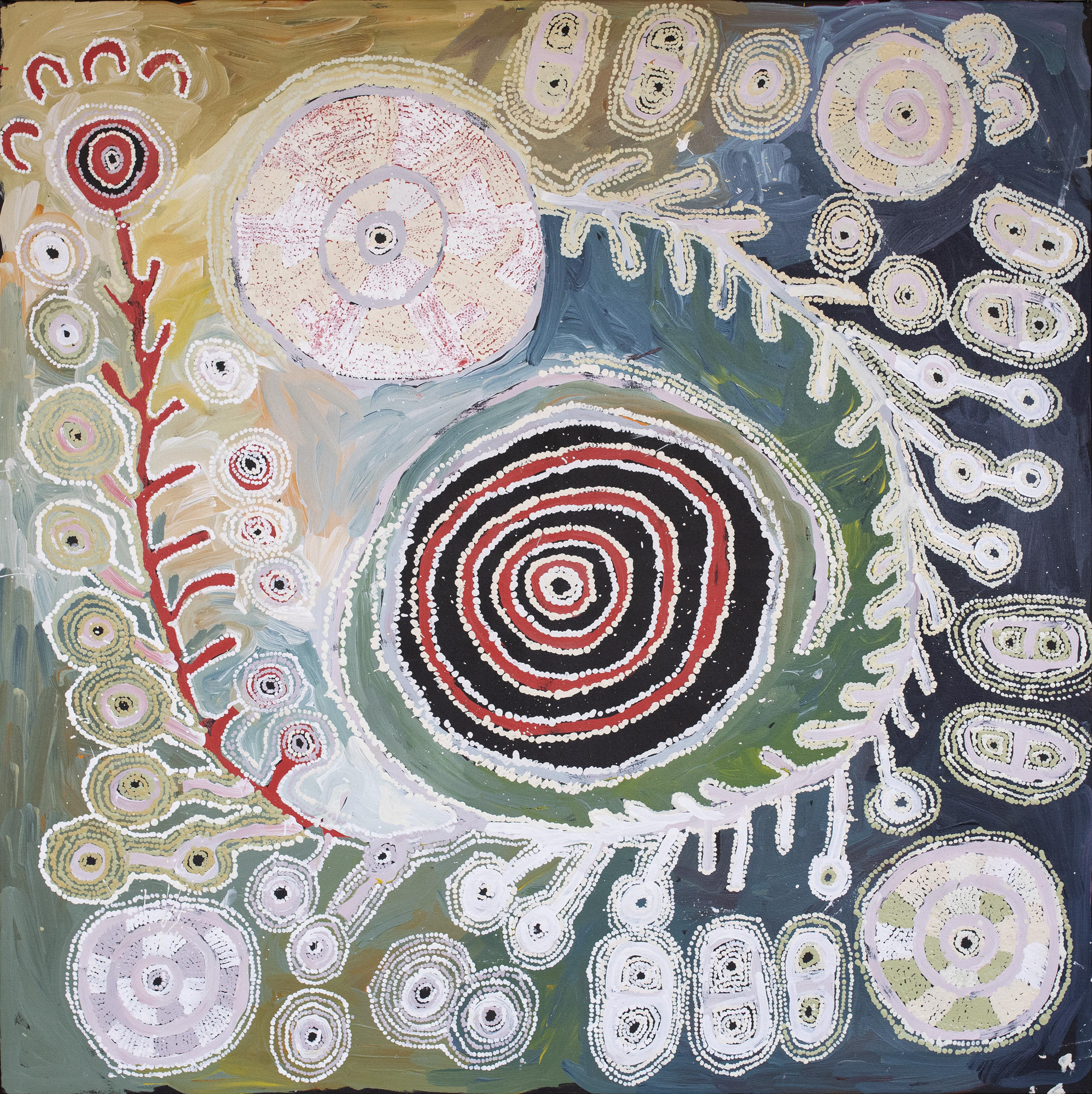 Indigenous Ceremonial Site Painting Wins Australia's Largest Landscape Prize
On July 22, Pitjantjatjara artist Tuppy Ngintja Goodwin was awarded the AUD 100,000 (USD 69,090) Hadley's Art Prize 2022, for her synthetic-polymer-on-linen painting Antara (2020), which features white, circular patterns against a yellow, green, and blue background. The depiction highlights the granite hills, low scrub, and sandplains of a ceremonial site northwest of Mimili community, an Anangu community on the Anangu Pitjantjatjara Yankunytjatjara (APY) Lands in the north west of South Australia. The artist explained, "I paint the Antara storyline, the Witchetty Grub Tjukurpa. It's a very old story from a long time ago that I was taught when I moved to Mimili as a young girl. Now I look after it and teach it to the children. The Witchetty Grub story is a big ceremony. There are three deep rock holes where we go and lots of songs associated with this place. I love to sing them when I paint, sharing them with my granddaughters and friends." Hadley's Art Prize was established in 2017 and Tuppy Ngintja Goodwin is the first woman to win the prize.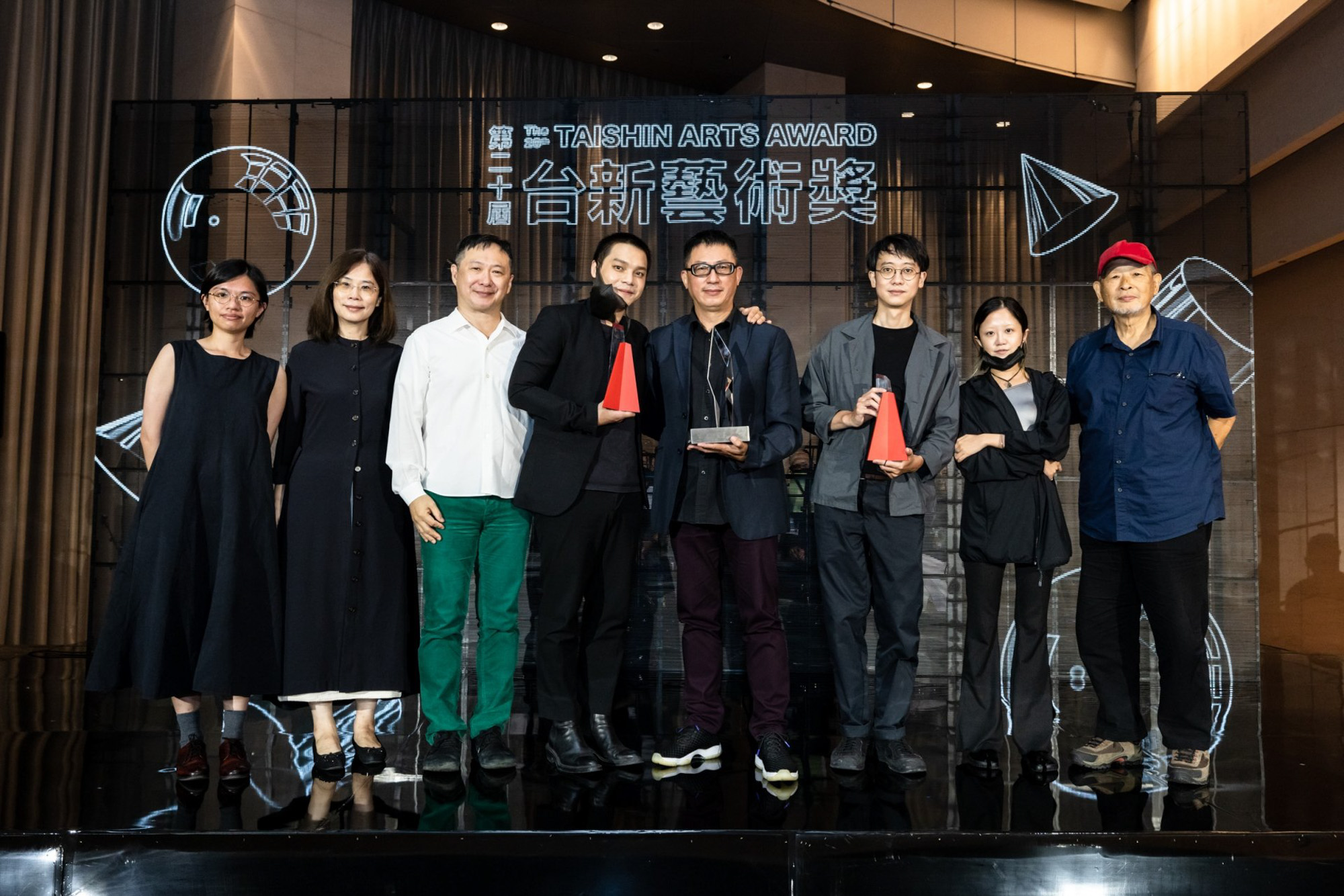 Taishin Arts Award 2022 Announces Winners
On July 20, the 20th Taishin Arts Award revealed this year's winners of its three prizes. The TWD 1.5 million (USD 50,100) Grand Prize was awarded to the Mr. Wing Theatre Company for the 2021 performance A Journey towards Sentiment (kanshooryokoo)—My Endless Melancholy Becomes Siberia Comprised of Oblivion After You Left for the Southern Villages, a piece that draws from politics, drama, and literature. The Visual Arts Award and the Performing Arts Award are both worth TWD 1 million (USD 33,400). The former went to multimedia artist Li Yifan for his video howdoyouturnthison (2021), which uses real-time imaging and VR to examine "genes of the digital age and its mutated memories"; the latter was given to Mr. Wing Theatre Company and Body Phase Studio for their co-production of the solo performance Prince Hamlet, a reinterpretation that recalls the student protest of the 318 Occupation Movement in 2014. The Award was founded by the Taishin Bank Foundation for Arts and Culture in 2002 to acknowledge artists' achievements in fields of visual arts and performance.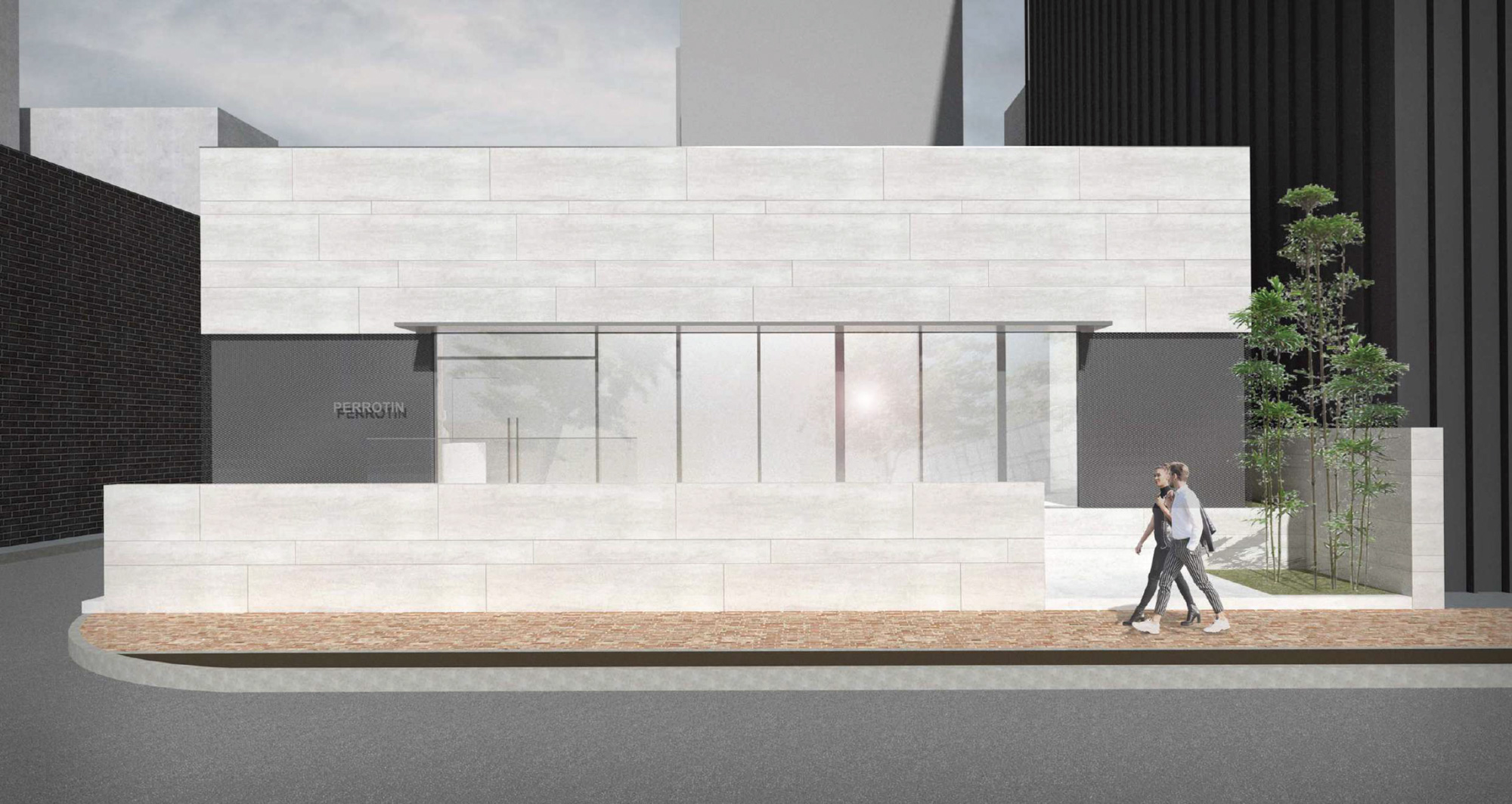 Perrotin Expands to Southern Seoul
Perrotin will launch its second space in Seoul, Perrotin Dosan Park, on August 27. Located in the district of Gangnam, near Horim Art Center and two major auction houses, the new space marks Perrotin's expansion to Seoul's southern center. The two-story building is designed by KIAS (Kentaro Ishida Architects Studio) in collaboration with Yoki Design and Kenny Ho, which contains a 191-square-meter exhibition space. Coinciding with the opening of the first Frieze Seoul in September, the inaugural show will feature Los Angeles-based artist Emma Webster, who is known for her surrealistic landscape paintings. This will be Perrotin's 11th branch across seven cities. Their first Seoul space was opened in 2016 in the historic cultural neighborhood of Samcheong-dong, Northern Seoul.