Weekly News Roundup: January 20, 2023
By The Editors
Jun Hye-joo Wins Songeun Art Award
Jun Hye-joo won the 22nd Songeun Art Award with Hummer (2022), an artwork that critiques the insidious permeation of military weapon technology in everyday life. She received a KRW 20 million (USD 16,200) cash prize and will hold a solo exhibition at the Songeun Art Space in southern Seoul. The Seoul Museum of Art will also acquire a number of Jun's works as part of their collection. Hummer is an installation work that compares contemporary society's exposure to war and violence to floating specks of pollen, as military technology has become undetectably absorbed and integrated into our daily experiences. The Songuen Art Award was initiated in 2001 by the late Yoo Sung-yeon, founder of the global energy company ST International, to support emerging Korean artists. Jun was selected among 20 shortlisted artists from a total of 503 candidates.
Gwangju Biennale Pavilion Project to Launch Its Largest Edition
In its most ambitious iteration since its initiation in 2018, the Gwangju Biennale Pavilion Project, held in conjunction with the Gwangju Biennale, will feature partnerships between art and cultural organizations from South Korea and nine other countries this year. Among the local participants are the Gwangju Museum of Art and Gwangju Media Art Platform, while the Embassy of Switzerland in the Republic of Korea, the Centre for Digital Art Holon in Israel, and the Italian Cultural Institute in Seoul count among its list of international participants. Similar to the Venice Biennale's model, the Pavilion Project is a platform for international exchange and publicity where national cultural organizations are granted the opportunity to showcase their country's representative artists and artworks. In its official press release, Gwangju Biennale Foundation president Yang-woo Park announced plans to "continue expanding the Pavilion Project." Moving forward, the project intends to promote academic exchange and contemporary art discourse through curatorial workshops, publications, conferences, and symposiums.
Shahzia Sikander Unveils Public Artwork in New York
Pakistani-American artist Shahzia Sikander presented her first major, site-specific, outdoor exhibition in New York City's Madison Square Park and a nearby courthouse, as part of a joint-commission between the Madison Square Park Conservancy and Public Art of the University of Houston System (Public Art UHS). Titled "Havah . . . to breathe, air, life," the public art project delves into issues of female representation in history, a prominent theme in the artist's oeuvre. Here, Sikander showcased sculptures of female allegories to challenge the status quo of women in existing justice systems. Hailed as a "transformative project" by Brooke Kamin Rapaport, deputy director and Martin Friedman chief curator of Madison Square Park Conservancy, the show employs Snap AR technology and video animation to further integrate Sikander's sculptures into the physical spaces of the park and courthouse. The exhibition is on view in New York from January 17 to June 4 before it travels to Houston.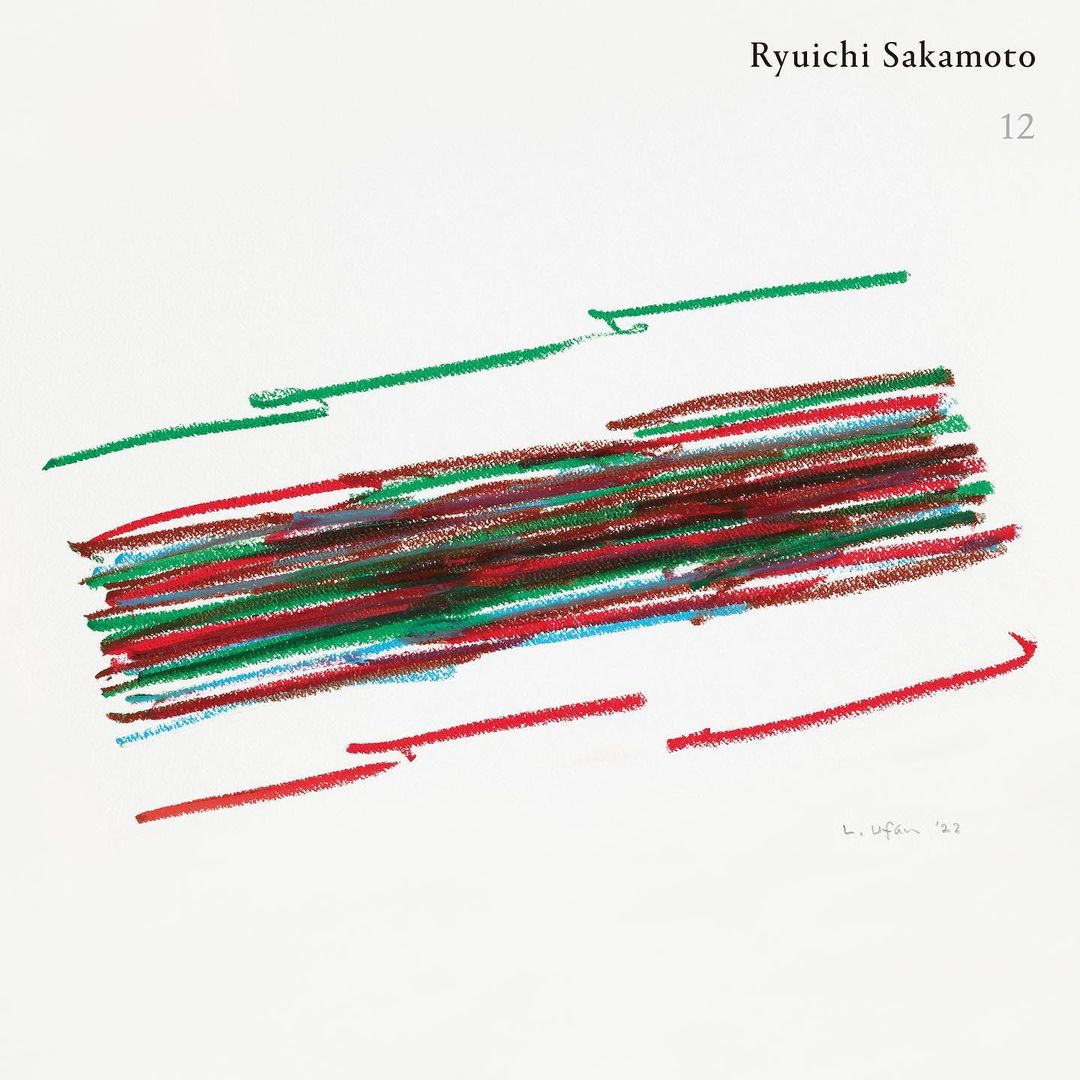 Ryuichi Sakamoto's New Album Artwork by Lee Ufan
Prominent South Korean artist Lee Ufan designed the cover of Japanese composer Ryuichi Sakamoto's new album, "12"—the latter's first non-soundtrack solo studio album since 2017. The album cover features a series of red, blue, and green diagonal strokes resembling crayon marks set against a white background. In an Instagram post on his official account, Sakamoto mentioned the "enormous respect" he has for Lee. Sakamoto's musical compositions were featured as complements to Lee's artworks in the past, such as during Lee's 2019 retrospective at the Centre Pompidou-Metz.
Subscribe to ArtAsiaPacific's free weekly newsletter with all the latest news, reviews, and perspectives, directly to your inbox each Monday.