Weekly News Roundup: December 9, 2022
By The Editors
Chiang Mai's Contemporary Art Museum Wins Honors
Chiang Mai-based MAIIAM Contemporary Art Museum in Thailand was named one of the three winners of the Outstanding Museum Practice Award by the board of International Committee for Museums and Collections of Modern Art (CIMAM) on November 16 during CIMAM's conference. MAIIAM houses the private collection of former art dealer Jean Michel Beurdeley and his late wife Pastri Bunnag, and presents exhibitions with a focus on underrepresented Thai artists. The museum's recent exhibitions include "Cold War: the mysterious" which explores the relationship between narratives and imagery of the Cold War; a survey on German video artist Marcel Odenbach; and "Collecting Entanglement and Embodied Histories," a cross-institutional collaboration that searches for alternative historical narratives. The other two winning museums for the 2022 edition are the two Kokama Museums in Manaus, Brazil, and the Museo Provincial de Bellas Artes "Rosa Galisteo de Rodriguez" in Santa Fe, Argentina. According to the committee of the Award, the winners were selected based on "their willingness to assert alternative models to the persisting patriarchal and colonial structures of the European museum."
Beirut Art Center Announces New Director
The nonprofit Beirut Art Center (BAC) appointed Reem Shadid as its new director, effective January 1, 2023. Shadid served as deputy director of the Sharjah Art Foundation until 2020, where she worked on the organization of the Sharjah Biennial since 2006. Recently, Shahid has been producing her own radio program for Radio Alhara, "Listening with Reem Shadid," which focuses on the intersection of sound, visual, and literary works. She is also a contributing editor to Infrasonica, a digital platform for non-western cultures. In addition to her new position leading the BAC, in 2023, she will co-curate the Henie Onstad Kunstsenter Triennial and the 13th Taipei Biennial. BAC's announcement of Shadid's appointment came shortly after artistic director Haig Aivazian and administrative director Rana Nasser Eddin announced their departure from the BAC after three years. In their farewell letter, they cited the numerous financial and infrastructural difficulties they faced at a time of "generalized depression" and "migration out of the country." But they added, "we believe that we will be leaving behind an institution that we helped survive and thrive at a time when it could have been relegated to irrelevance."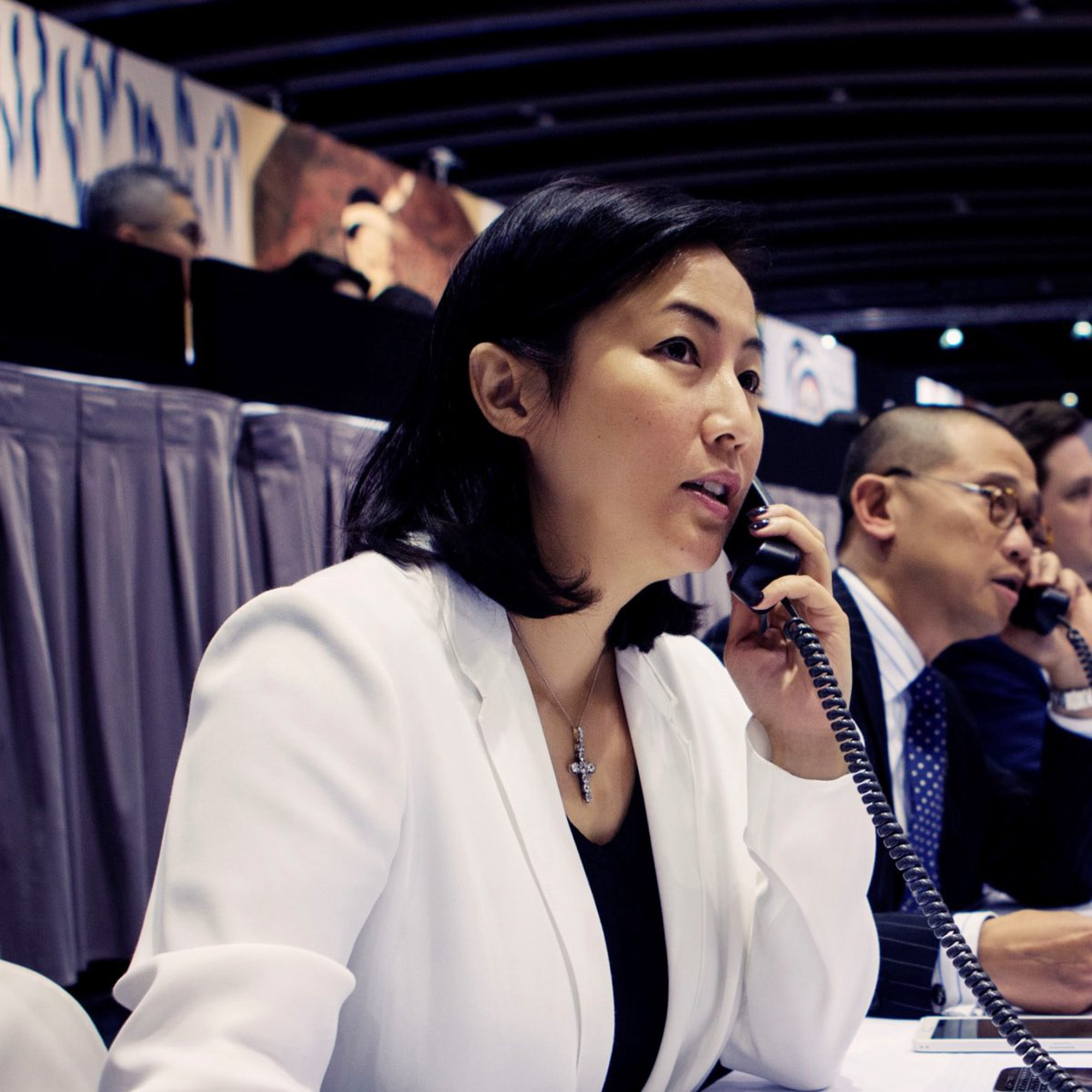 Sotheby's "Queen of Auction" Retires
Patti Wong, the international chairman of Sotheby's, will retire at the end of this year after working at the auction house for more than three decades. Wong joined the auction house in 1991 after her graduation from London University's School of Oriental and African Studies with a post-graduate diploma in Asian Arts. For nearly 15 years, she served as the head of private client services department in London. In 2004, Wong returned to Hong Kong and became the chairman of Sotheby's Asia. Together with Kevin Ching, former CEO of Sotheby's Asia, Wong transformed Sotheby's Hong Kong into one of the leading auction houses in the region. Upon her departure, Wong said: "I set out to help build Hong Kong into an art hub as important as New York and London, and for Sotheby's Asia to become one of Sotheby's crown jewels. I can proudly say that together we have achieved that goal. Our Asia business is in tremendous shape, still full of ambition and with great prospects ahead." In an internal email, Charles F. Stewart, Sotheby's CEO, praised Wong's contribution to the auction house, "Patti is simply a force of nature—a top expert and astute businesswoman—who has played a key role in helping to develop our fine art and luxury businesses both internationally and specifically in Asia."
Small Painting Wins Australia's Largest Portrait Prize
On November 30, Melbourne-based artist Graeme Drendel won the AUD 150,000 (USD 102,000) Doug Moran National Portrait Prize. Selected out of 721 entries, his winning portrait depicts his friend and fellow figurative painter Lewis Miller, who was also one of the 30 finalists competing for this year's prize, on a canvas of 26 by 30 centimeters, making it the smallest work to win the competition. For Drendel, the scale of the painting allowed him to enjoy "the intimacy of a straight-on portrait and that intensity you get when you're sitting a metre apart [from the person]." The painting was on display with works by the other 29 finalists at Juniper Hall, Darlinghurst.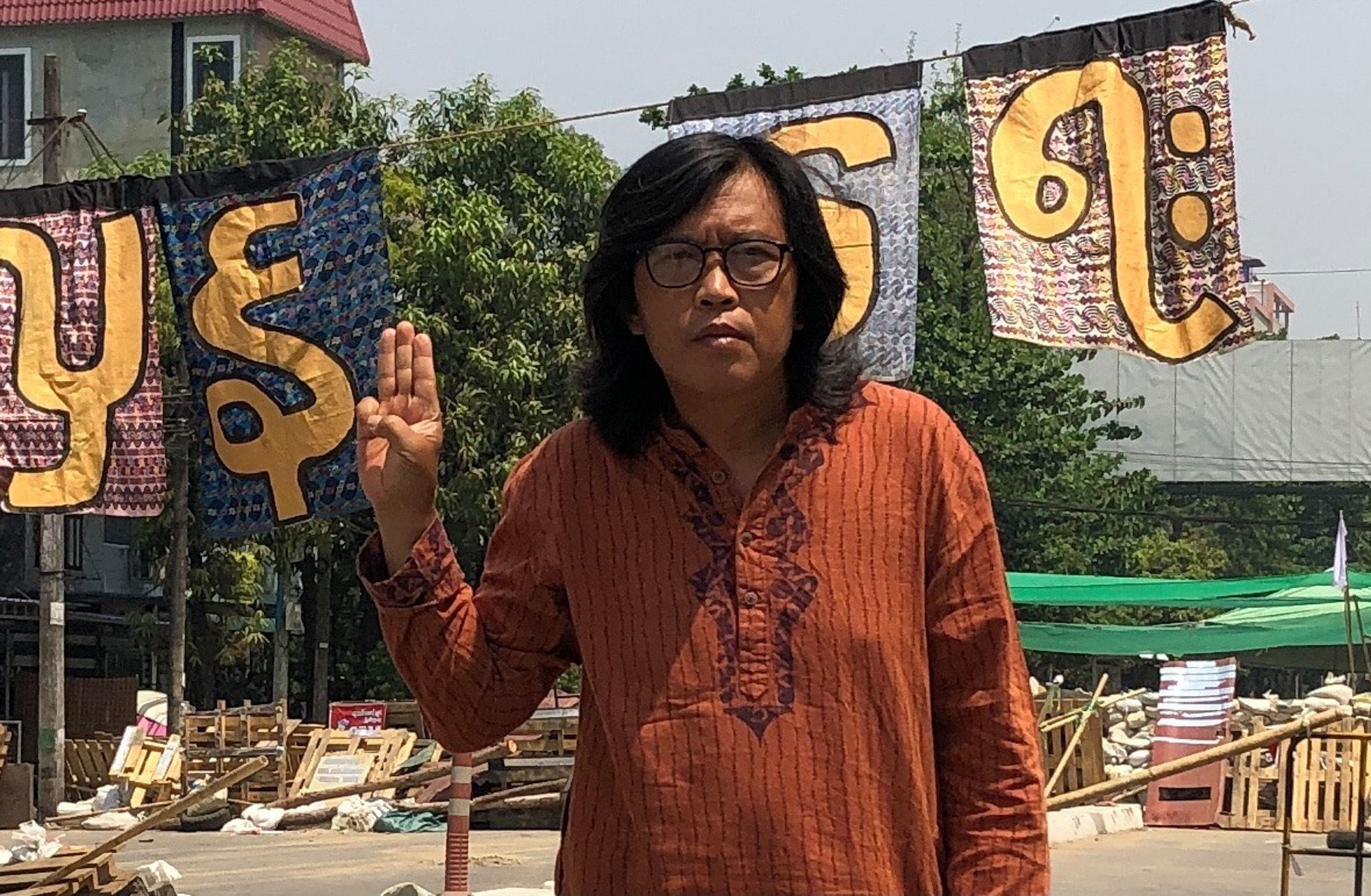 Burmese Military Junta Released Artist Htein Lin and His Wife
On November 17, the Myanmar military junta's spokesperson, major general Zaw Min Tun, announced the release of almost 6,000 prisoners from Insein Prison, including Burmese painter and performance artist Htein Lin, and his wife and former UK Ambassador to Myanmar, Vicky Bowman. The couple were given a one-year prison sentence on September 2 after being detained for one week, on the grounds of breaching immigration law. On August 25, the junta released a statement claiming that although Bowman's officially listed residence was the couple's home in Yangon, she was staying at Htein Lin's house in Kalaw, Shan State from May 2021 until early August. At the military hearing, Bowman was charged with failing to register her correct place of residence in the country and violating the terms of her visa under Article 13(1) of the Immigration Act. Under Article 13(5) of the same law, Htein Lin was found guilty of supporting this violation. The decision to release political prisoners followed a week of high-level Asian diplomatic events such as the ASEAN Summit in Phnom Penh, the APEC summit in Bangkok, and the G20 meetings in Bali, all from which Myanmar's military officials had been barred.