Tokyo Says Farewell to Futuristic Tower
By HG Masters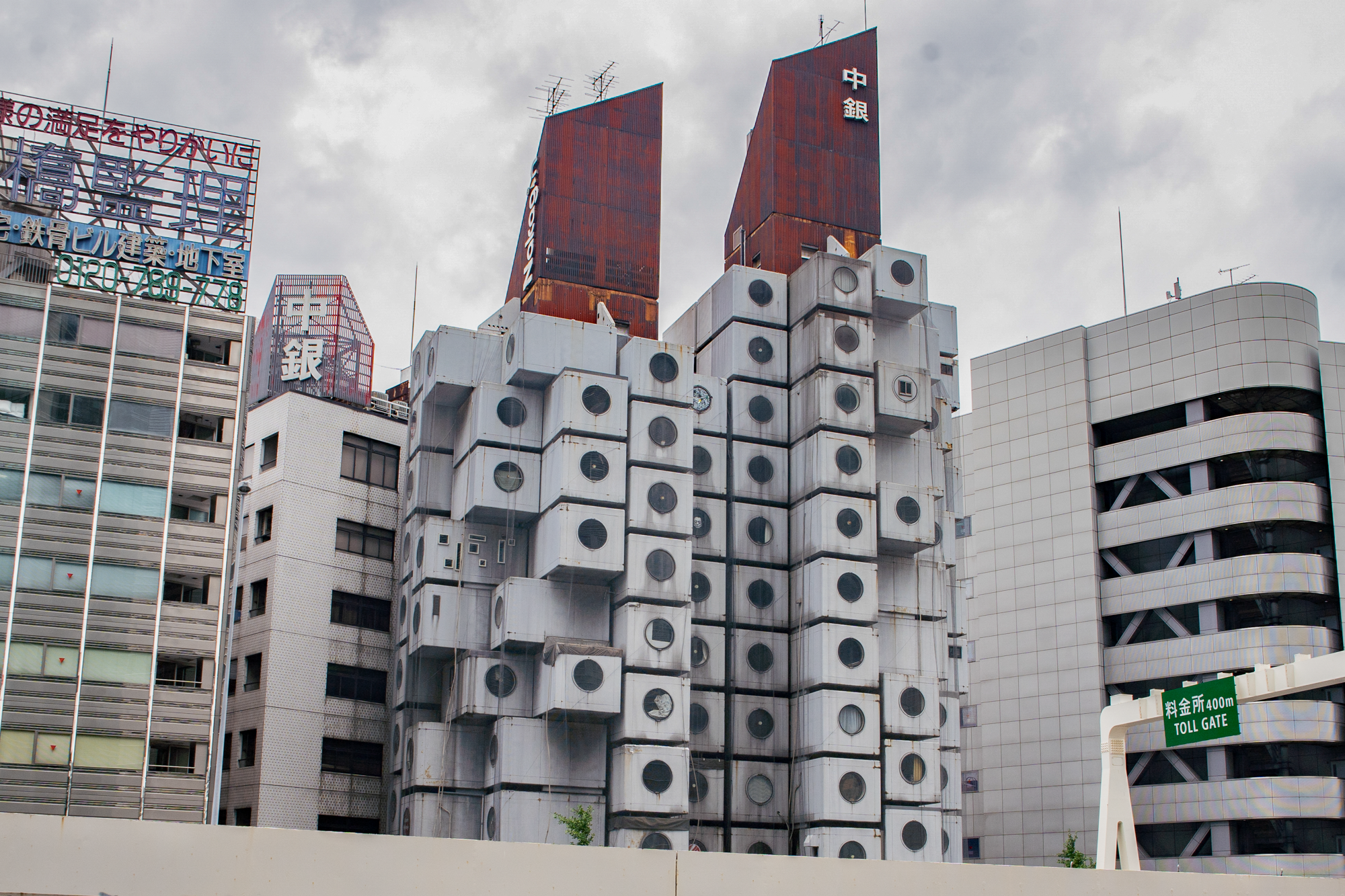 One of the last remaining structures of the Japanese architectural movement Metabolism, the 50-year-old Nakagin Capsule Tower, located in the Ginza district of Tokyo, is set for demolition this month, beginning on April 12. Fund-raising efforts by preservation groups to save the iconic, futuristic-looking building were ultimately not enough to stave off the real-estate companies that bought the building in 2021, and Japan does not have architectural preservation laws for modern structures to prevent its destruction.
Designed by Kisho Kurokawa and completed in 1972, the Nakagin Capsule Tower was constructed around two concrete cores of 11 and 13 stories, respectively. Clustered around these cores in an asymmetrical arrangement were 140 pre-fabricated steel micro-apartments (or "capsules"), around ten square meters in size, which could be "plugged" into the core and later removed. Each capsule contained a single bed, cabinets, simple appliances including a Sony television, rotary phone and real-to-reel tape player, a tiny bathroom, and one large round window. Kurokawa designed the centrally located building with corporate professionals in mind, so that they could avoid long weekday commutes back to the suburbs.
The concept for the building was radical for the time, and reflected the Metabolism architects' interest in a city that could be constantly renewed and updated like cells in the human body. In reality, however, none of the capsules, which were meant to last around 25 years, were ever removed and replaced as the process was prohibitively expensive. As a result it fell into disrepair. The building did not have hot water for more than a decade and was not-up-to-date with Japan's earthquake-resilience regulations.
Though the architect Kurokawa died in 2007, his firm said it would collaborate on the building's preservation "in digital space." Individual capsule owners are looking to find ways to preserve their micro-spaces, and several museums internationally, including the Centre Pompidou in Paris, have reportedly expressed interest in acquiring units for their collections. In its final decade, it was a popular destination for architectural tours and photoshoots.
According to a 2021 Guardian article, Tatsuyuki Maeda, the leader of the Nakagin Capsule Tower Building Preservation and Regeneration Project, had interested a foreign investor to buy the entire building, but the travel restrictions due the Covid-19 pandemic ultimately prevented the interested buyer from viewing the building. The final residents moved out in March.