Tarek Al-Ghoussein, 1962–2022
By HG Masters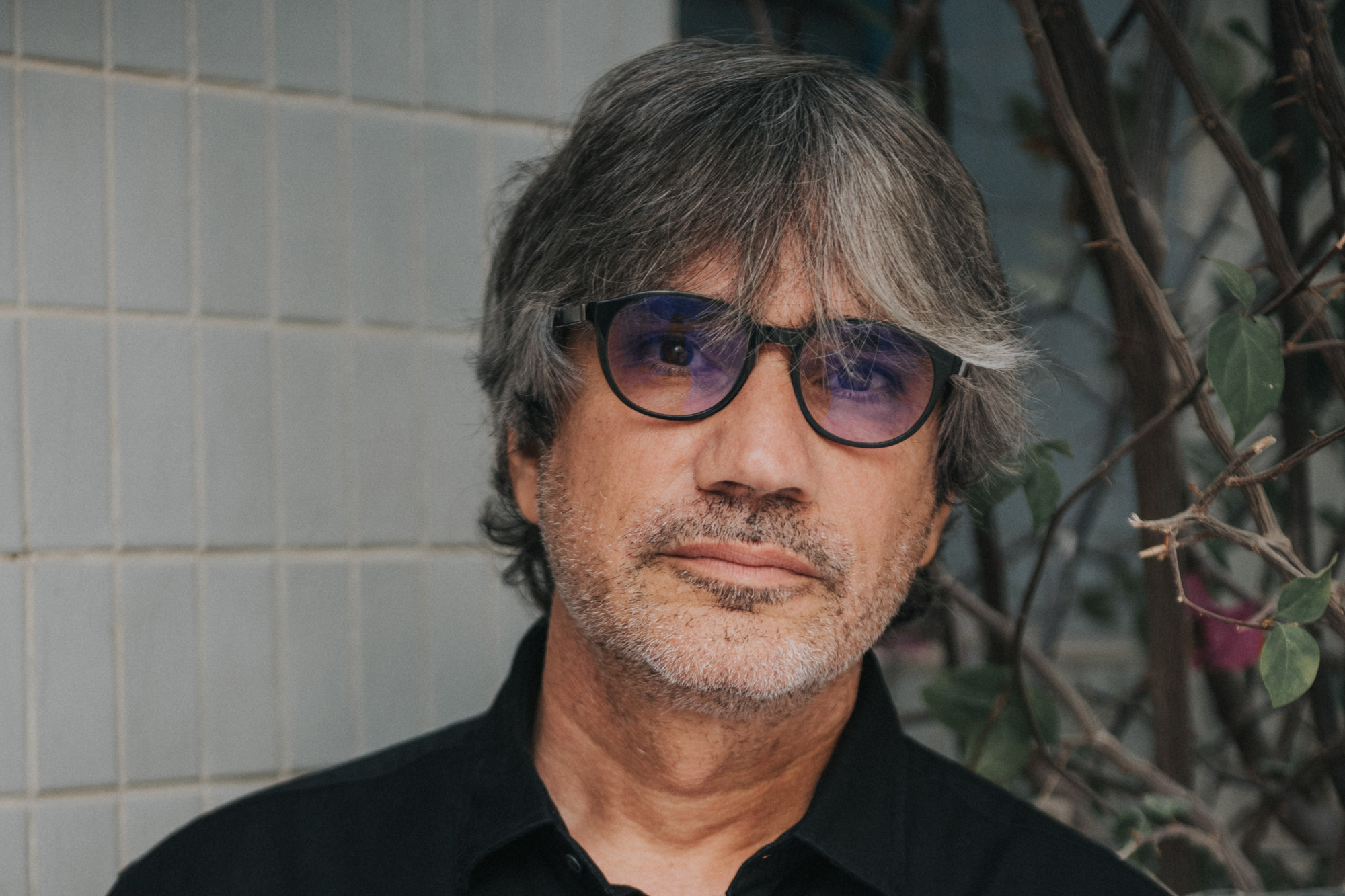 Kuwait-born Palestinian artist and educator Tarek Al-Ghoussein, known for his photographs depicting himself amid vast landscapes at sites across the United Arab Emirates and the Gulf region, died in New York on June 11 at the age of 60. Al-Ghoussein was recently appointed the director of New York University's MFA program in Abu Dhabi, where he had taught since 2013.
An active, influential figure in the expanding art community of the UAE since the early 2000s, Al-Ghoussein garnered critical renown for his images that fused elements of performance art with landscape photography and portraiture. In an early image from the Self Portrait series (2002–03), some of which were shown at the Sharjah Biennial 6 in 2003, the artist captures himself with his back to the camera, wearing a keffiyeh and overlooking the Dead Sea from Jordan toward Palestine. The image evokes the longing for home experienced by many displaced Palestinians. Later works depict him navigating airports, container ports, vast sand-covered lots, and other sites of large-scale infrastructural development, sometimes dragging a blue tarp behind him, at a time when physical landscapes in countries around the Gulf were experiencing massive transformations. For his recent Odysseus series (2015–22), Al-Ghoussein was attempting to visit all 215 islands in Abu Dhabi, recovering their lost histories and documenting their condition amid the UAE capital's extensive land reclamation and urban development projects.
Born in Kuwait, Al-Ghoussein grew up in the United States and later Japan, graduating from New York University with a BFA in photography in 1985 and a master's degree from the University of New Mexico in 1989. His early professional career was spent as a documentary photographer and photojournalist, followed by several years in Sharm El-Sheikh, Egypt, working as a diving instructor. A resident of the UAE since the 1990s, he taught at the American University in Sharjah for 15 years before joining the faculty of NYU Abu Dhabi.
Al-Ghoussein's works were featured in national pavilions for the UAE at the Venice Biennale in 2009 and Kuwait in 2013. His works are in the collection of museums internationally, including the Solomon R. Guggenheim Museum in New York; the Freer Sackler Gallery of the Smithsonian in Washington, DC; the British Museum and the Victoria and Albert Museum in London; the Royal Museum of Photography in Copenhagen; the Sharjah Art Foundation and Barjeel Art Foundation in Sharjah; Darat Al-Funun in Amman; Mathaf: Arab Museum of Modern Art in Doha; and the Mori Art Museum in Tokyo.
HG Masters is ArtAsiaPacific's deputy editor and deputy publisher.