Shanghai Art Fairs Disrupted by Zero-Covid Policy
By Sharpe Xie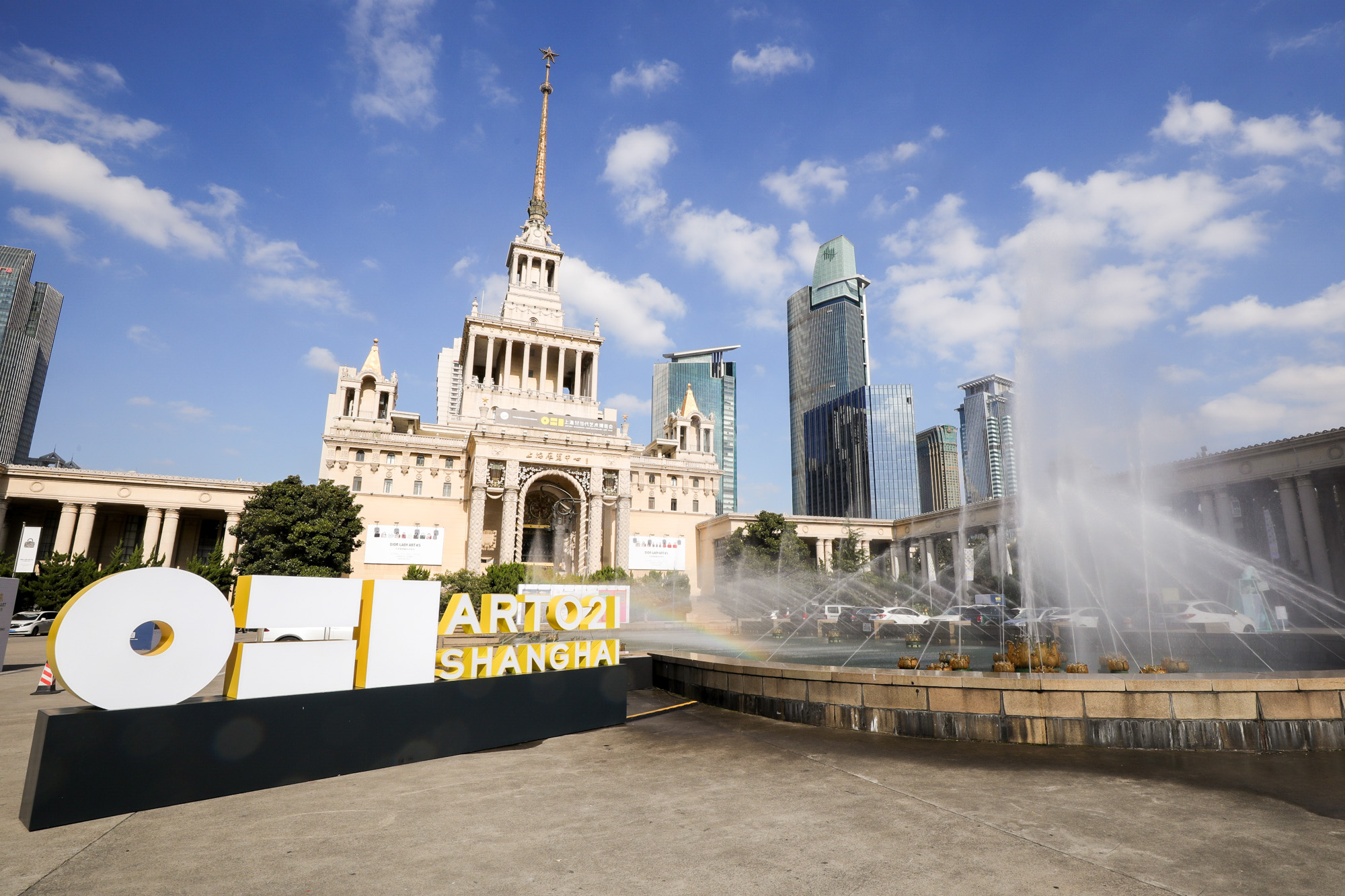 After only two days of VIP previews, Shanghai's annual art fair Art021, scheduled to run from November 10 to 13 at Shanghai Exhibition Center, was forced to shut abruptly on the evening of November 11, citing reasons of "prevent[ing] the spread of the pandemic and protect[ing] the public health." Two days later, the city's other major fair, West Bund Art & Design, held concurrently at the West Bund Art Center in the neighboring district, also announced its early closure at around 10am, about two hours before the opening of the last day of the fair.
Art021's statement on their WeChat platform read: "After discussions with relevant parties, we have decided to suspend the Art021 Shanghai Contemporary Art Fair to prevent the spread of the pandemic and protect the public health. We apologize for any inconveniences caused by the abrupt end of the fair." The West Bund Art & Design fair referred to similar reasons of "pandemic prevention and control" for their early closure on Saturday evening and their decision not re-open on Sunday, though more details about the cause remain unknown.
According to independent journalist Lisa Movius, who reported the closure of the fairs on Twitter and in a report on The Art Newspaper, a security guard tested positive for Covid-19 and 255 people were designed as close contacts. Videos circulated online showed government staff in white PPE (known as dabai in Chinese) disinfecting the fair floor while artworks were still hanging on the walls of the booth.
This year's Art021 marked the tenth anniversary of the fair and features more than 100 galleries from 19 countries, including international participants without a post in mainland China such as Aishonanzuka, Galerie Chantel Crousel, and Tina Keng Gallery. Due to the Chinese government's zero-tolerance policy for Covid-19, collectors, gallerists, and staff, who traveled from overseas to participate in the art fairs in Shanghai were subject to a mandatory seven-day quarantine plus three days of health monitoring. Those who arrived in Shanghai from within China are also required to undergo "three tests in three days."
In the recent months, while countries in Asia have slowly lifted their restrictions and opened their borders again, many cities in China went through another round of strict lockdowns as the spread of Covid-19 was detected among local communities. Citizens are still required to take PCR tests on a daily basis in many parts of the country.