Ryuichi Sakamoto, 1952–2023
By Pamela Wong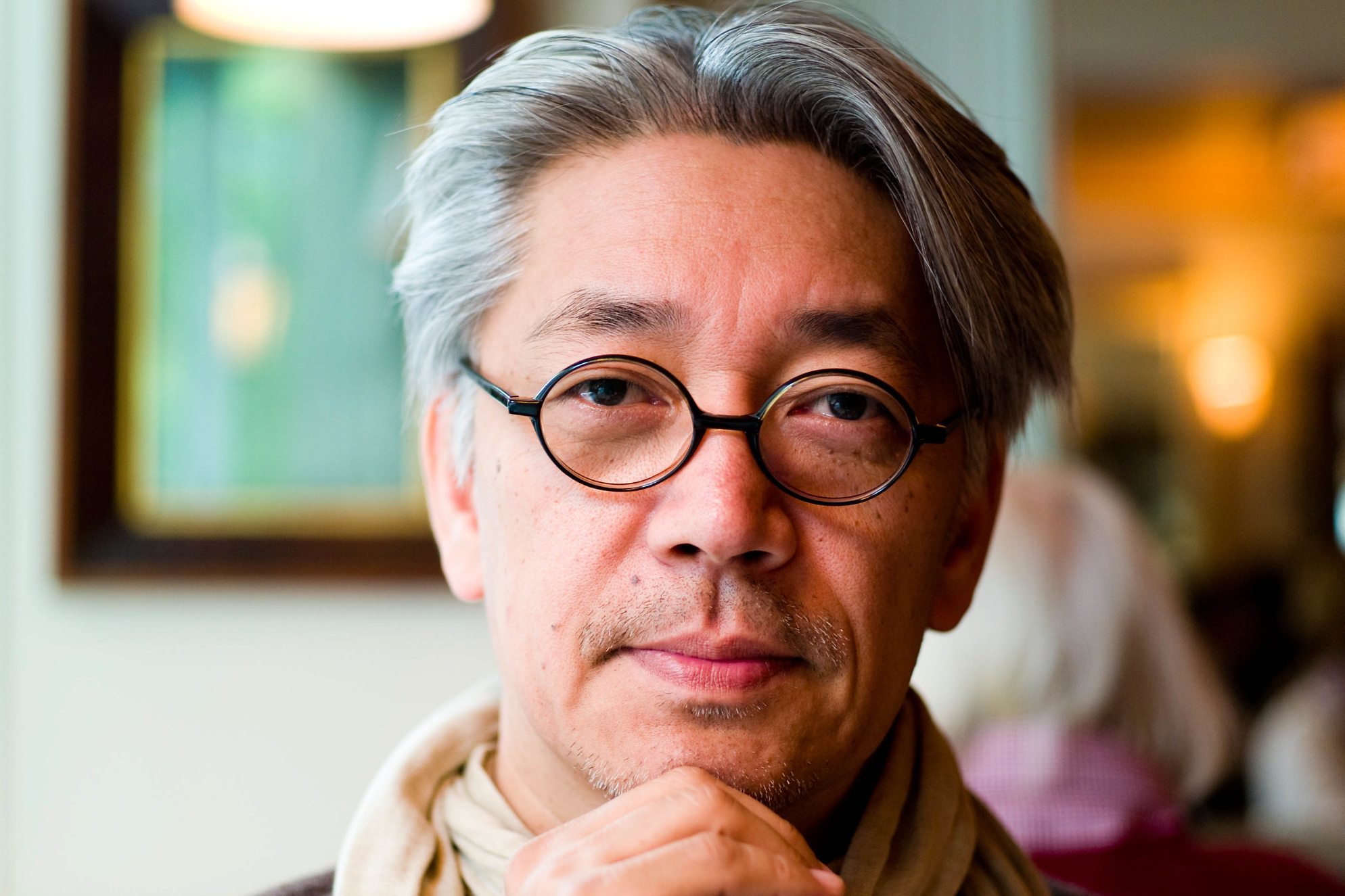 World-renowned composer, music producer, artist, and actor Ryuichi Sakamoto passed away on March 28 at the age of 71. Sakamoto had been battling rectal cancer since January 2021, which by June that year had developed to stage four. The news of his death was announced on the official Instagram page of his music label Commmons.
Born in 1952 in the Nakano district in Tokyo, Sakamoto was talented in music and started learning piano since the age of three. Even in kindergarten, he could write children's songs. He enrolled at the Tokyo University of the Arts (known as "Geidai" in Japanese) and obtained a postgraduate degree, majoring in electronic music and folk music. At Geidai, his music career began. Together with Haruomi Hosono and Yukihiro Takahashi, he formed Yellow Magic Orchestra, a pioneering electronic-music band that influenced the acid house and techno movements in the late 1980s and early 1990s. In 1992, Sakamoto composed a musical piece for the opening ceremony of the Summer Olympics in Barcelona. Toward the late 1990s, his single Energy Flow (1999) was the first purely instrumental music piece that became a hit on Japan's Oricon chart. He also worked with David Sylvian, singer and former vocalist of the British band Japan on a series of songs and albums.
Sakamoto is most well known for his experimental and moving scores written for award-winning films. He started working with international directors since the 1980s. Sakamoto's collaborative piece with Sylvian, Forbidden Colours, was the theme song of the 1983 film Merry Christmas, Mr. Lawrence by Japanese director Nagisa Oshima, and won the BAFTA Award for Best Film Music. Sakamoto's score for Bernardo Bertolucci's The Last Emperor (1987) also won him an Academy Award for Best Original Score. Other well-known film scores that he composed were for: Pedro Almodóvar's Tacones lejanos (High Heels) (1991); Bertolucci's The Little Buddha (1993); Oliver Stone's Wild Palms (1993); John Maybury's Love Is the Devil: Study for a Portrait of Francis Bacon (1998); Brian De Palma's Snake Eyes (1998) and Femme Fatale (2002); and Oshima's Gohatto (1999).
In recent decades, Sakamoto collaborated with a range of artists and creatives for their experimental digital media projects. Most recently in November 2022, Korean artist Lee Ufan painted the cover for Sakamoto's album 12, which became the musician's last album. Sakamoto's longterm collaborator Shiro Takatani, also member of art collective Dumb Type, began working with him during his 1999 opera LIFE. Since then the duo produced a series of pioneering live performances, such as TIME (2021) at Holland Festival, in most of which Sakamoto was in charge of the sound production. The duo also represented Japan at the 59th Venice Biennale in 2022, a project that focused on the concept of "post-truth." In ArtAsiaPacific's recent interview with Dumb Type, published in the Almanac 2023, Takatani reflected that he "was inspired by Sakamoto—not only his music, but also his philosophy about nature, art, science, peace, and many things." He also mentioned Sakamoto's involvement in social and charity events, such as "repairing musical instruments at schools damaged by the Great East Earthquake and playing music with the children using those repaired instruments."
Japanese artist Yuko Mohri collaborated with Sakamoto on several occasions, such as for her site-specific exhibition "Voluta" at London's Camden Art Centre in 2018. Mohri wrote in her Instagram post: "I learnt [from Sakamoto] a lot about being an artist and many other things in different places, such as New York, London, Amsterdam and China. The experience of collaborating [with Sakamoto] is my most important and treasured one. I am really sad. I thought we could talk about many more things."
The announcement via Commmons ends with one of Sakamoto's favorite quotes, "Ars longa, vita brevis. (Art is long, life is short)," suggesting that learning one's craft takes so long that a lifetime may not be adequate. His family thanked the public's "calls of condolences, offerings of incense or flowers, or the like" and will host the funeral in private. The announcement also expressed gratitude to all the medical professionals in Japan and the United States "who did everything in their power to cure him," and emphasized that "he continued to create works in his home studio whenever his health would allow. He lived with music until the very end."
A mixed-reality concert series called "KAGAMI," with photography and music by Sakamoto, and directed by Todd Eckert for Tin Drum, premiers at The Shed in New York and the Manchester International Festival in mid-2023, with later editions planned for 2024 at the Sydney Opera House and the Big Ears Festival. "There is, in reality, a virtual me. This virtual me will not age, and will continue to play the piano for years, decades, centuries," Sakamoto wrote about the project. "Empathy that spans hundreds of thousands of years. Ah, but the batteries won't last that long."
Subscribe to ArtAsiaPacific's free weekly newsletter with all the latest news, reviews, and perspectives, directly to your inbox each Monday.