Resurfacing: Weekly News Roundup
By The Editors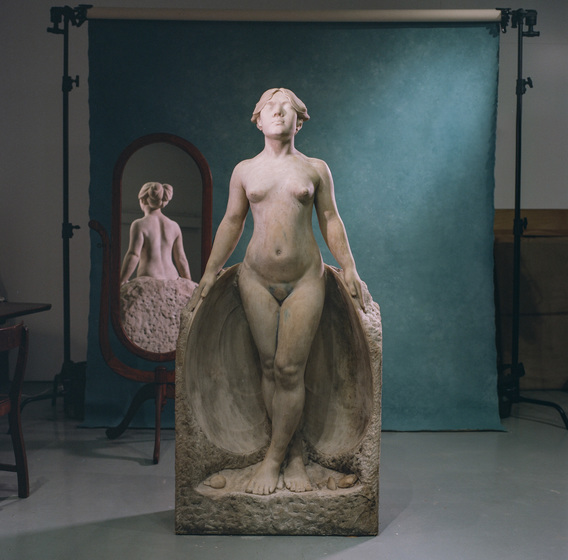 The "Venus of Taiwan" Returns to Public View
Professor Lin Mun-lee of the National Taipei University of Education (NTUE) has recovered modernist sculptor Huang Tu-shui's marble sculpture Water of Immortality (1921), also known as Sweet Dew and regarded as the first nude sculpture produced by Taiwanese artist, and it will be shown at the university museum this December. Dubbed the "Venus of Taiwan," the 1.75-meter-tall sculpture depicts a young woman confidently posed with her face tilted upward, as her hands rest on a large shell from which she is emerging. Huang originally modeled this work after Sandro Botticelli's painting The Birth of Venus (1485–86) but reinterpreted the goddess with the features of Taiwanese women. The sculpture was displayed in the Japan Fine Arts Exhibition in 1921, transported back to Taiwan in 1931, and then abandoned in the Taichung railway station in 1958 during Taiwan's martial law period. A local doctor with the family name Chang later secured the sculpture and kept it in the family clinic until it was moved to a warehouse in Wuheng in 1974. The sculpture was tracked down by Lin and her team earlier this year.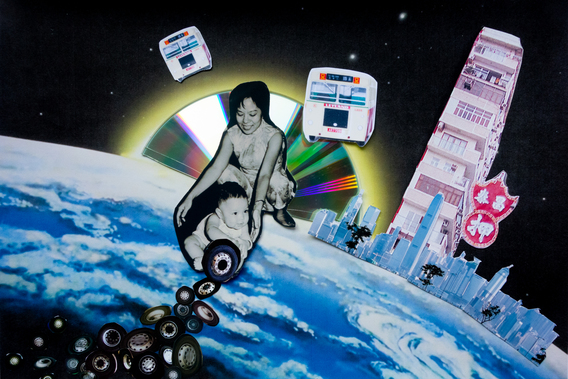 Prince Claus Seed Awards Support 100 Young Artists
The Prince Claus Fund announced the 100 recipients for its inaugural Seed Awards. Selected from 1,500 participants, the recipients from 65 countries will each receive EUR 5,000 (USD 6,000) for the development of their cultural practice. The new annual program will support emerging artists and cultural practitioners who are in the first five years of their careers. The recipients hail from disciplines ranging from photography to performance, film, and painting, but share in common a pursuit for social justice, addressing issues such as climate change, racial discrimination, gender inequality, and freedom of speech. A spokesperson for the Prince Claus Fund said that "[f]or culture to thrive, new artists need a chance to break through barriers, experiment, find their path and gain momentum."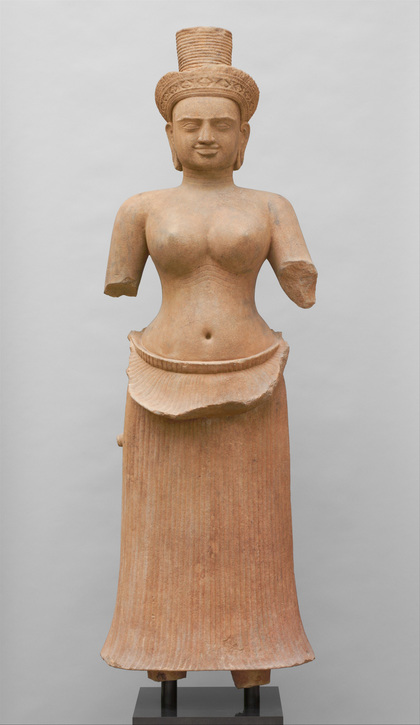 Cambodia Raises Suspicions over The Met's Collection
Cambodia is pressing The Metropolitan Museum of Art in New York to review its collection of Khmer Empire antiquities. Officials in Cambodia have identified 45 "highly significant" objects from the Met's collections as artifacts pillaged by a looter called the "Lion" from Khmer shrines from the 1970s to '90s. The Lion spent two years showing Cambodian officials heritage and religious sites where he and his gang stole relics such as stone statuaries, bronze sculptures, and ceramic burial jars containing royal jewels and gold before smuggling them out of the country and selling them through brokers in Thailand. According to Cambodian culture minister Phoeurng Sackona, 33 out of the 45 artifacts were identified as items looted by the Lion, while another 11 were identified as statues stolen by others. In addition, Cambodian officials have raised their suspicions over the acquisition of another 150 artifacts in the Met's collections, some of which were acquired through the late art dealer and alleged smuggler Douglas Latchford. A spokesperson for the Met has stated that the museum has already reached out to the investigators from the United States attorney's office to discuss the issue and "are happy to cooperate with any inquiry," though details of the meeting have not been disclosed.
Beijing Demands Italian Museum Cancel Cartoonist's Exhibition
The Chinese Embassy in Italy has demanded the Santa Giulia Museum in Brescia prevent dissident artist and cartoonist Badiucao's solo exhibition from opening there, as Beijing's representatives said the "anti-Chinese" show will "endanger the friendly relations between Italy and China." The Australia-based illustrator is famous for his satirical political cartoons that criticize and poke fun at leaders such as President Xi Jinping and Hong Kong's chief executive Carrie Lam. Scheduled for November 13, Badiucao's exhibition "China is (not) near" showcases a series of illustrations discussing issues related to Xinjiang and Hong Kong's pro-democratic movement. Brescia's mayor Emilio del Bono rejected the request and responded on October 22 that the exhibition will go on as planned, as "it is important to show that you can stay friends while criticizing some things." In 2019, Badiucao's solo exhibition in Hong Kong was canceled after his family in China were detained and he received threats.