Obituary: Ann Newmarch (1945–2022)
By Pamela Wong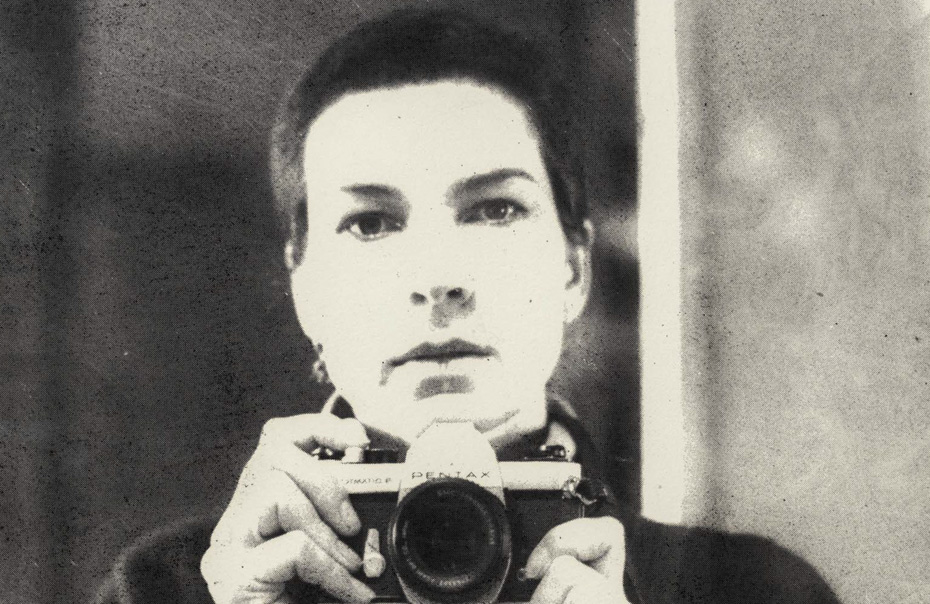 On January 13, artist, educator, and activist Ann Newmarch died at the age of 76. Newmarch is recognized for her significant contribution to community art-activism in South Australia and her leadership in the development of feminist art in Australia.
Newmarch's oeuvre spans painting, sculpture, murals, and printmaking. She is most well-known for her innovative printmaking practices, which shed lights on political issues, gender inequality, environmental concerns, and Aboriginal land rights. In her screenprint Women hold up half the sky! (1978), for instance, she combined a photo of her aunt Peggy, a single mother who raised eight children, with the famous quote by the Chinese communist leader Mao Zedong. Originally designed as a poster, the work was later recognized as an icon in the feminist movement in Australia, and was showcased at "WACK! Art and the Feminist Revolution," an international group exhibition of feminist art shown at museums in Los Angeles and New York in 2007–08.
Born in Adelaide in 1945, Newmarch held her first solo exhibition at Adelaide's Robert Bolton Gallery in 1969. During that period, she gained a reputation for being openly critical of commercial galleries for their male-dominated, market-driven trends. According to her friend Janet Maughan, art critics were unwilling to write about her shows, believing that as a woman, Newmarch would eventually "fall in love and have babies and as such she was not a good investment." In 1974, she co-founded the Progressive Art Movement in Australia, and two years later she established the Women's Art Movement, which celebrates feminist art and supports woman artists. At the end of 1978, she started running screen-printing workshops at her open studio on Beatrice Street in the City of Prospect, a northern suburban area of Adelaide.
In 1978, she also founded the Prospect Mural Group. After returning to Australia from a trip to the United States and United Kingdom, she painted Reclaim the Night (1980) with the members of the Women's Art Movement for the Adelaide Festival of Arts, which depicts the scene of women protesting on the street and features poems and words such as "Take women off the market." She founded the practice of Stobie pole (electricity poles) painting in 1983, and remains part of Adelaide's street art culture today. In 1988, she was invited to participate in a cultural exchange between China and Australia, during which she worked with Australian artist Anne Morris and four Chinese artists on large-scale murals in Xianyang, in Shaanxi province.
Newmarch's solo shows were mostly held at the art spaces and galleries in Adelaide, such as Greenaway Art Gallery (1994, 1995, 1996, 2001) and Prospect Gallery (1992, 1999, 2003, 2006, 2007, 2009). One of her most well-known exhibitions, "As the Serpent Struggles," was first held at the Experimental Art Foundation in 1987, which had reiterations in other venues throughout the years. Her first museum retrospective "The Personal is Political" took place at the Art Gallery of South Australia (AGSA) in 1997. She held a three-chapter show titled "Anticipation" at Jam Factory Atrium and Prospect Gallery from 2005 to 2007, and in 2017, she had a museum survey at the Northern Center for Contemporary Art in Darwin. Her works are in the collections of Australian museums including the AGSA, the National Gallery of Victoria in Melbourne, and the National Gallery of Australia in Canberra. In 1989, she received Order of Australia medal for her contribution to the arts. In 2019, the Prospect Gallery renamed itself after Newmarch to honor her contribution to the community since the 1980s.
AGSA's director Rhana Devenport wrote in a Facebook post: "Ann Newmarch was an artist who never shied away from the political, the radical or the personal. Ann was ground-breaking in more ways than one; she was among the first women to hold a teaching position at the South Australian School of Art and was the first woman to be the subject of a retrospective exhibition at AGSA."
Newmarch is survived by her three children.