Nicholas Harding (1956–2022)
By Monica Fernandez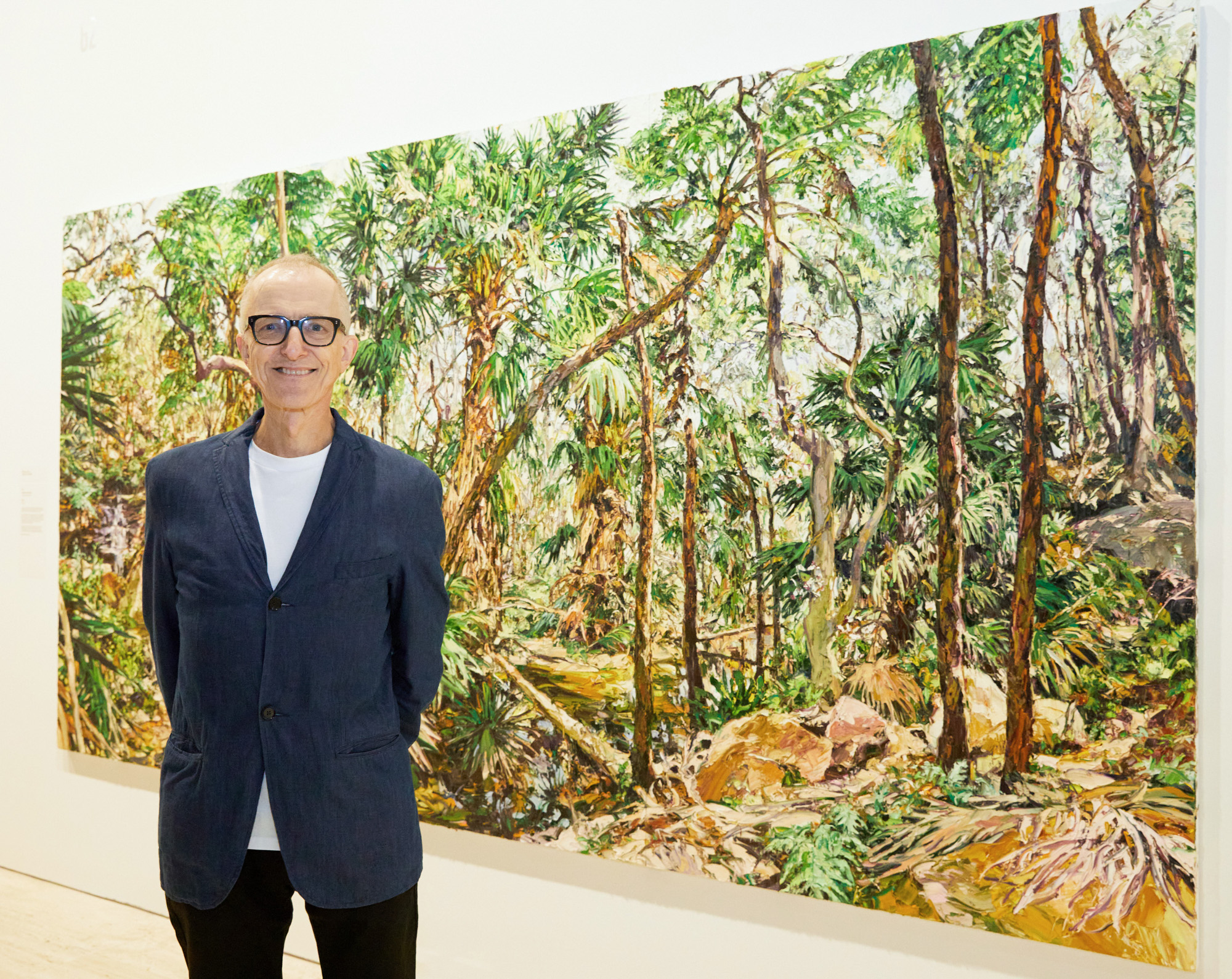 Australian artist Nicholas Harding, the winner of both the Archibald and Wynn Prizes, died of cancer at his home in Sydney, at the age of 66, according to the Olsen Gallery. Harding was previously diagnosed in October 2017 with tongue cancer, for which he received treatment and was deemed cancer-free.
Though he worked primarily in landscapes, Harding was also known for his large-scale ink drawings and was acclaimed for his portraits, rendered in a thick impasto style that "embraced the long tradition of painting, inspired by [Lucian] Freud and Frank Auerbach, combining the brush with a palette knife," as described by his gallerist, Tim Olsen.
Born in London in 1956, Harding's family migrated to Australia in 1965 where he completed his bachelor's degree in arts in 1975. In 1977, after traveling through Europe and the United Kingdom, he trained as an animator at the Australian branch of Hanna Barbera, an American cartoon company. He continued to work as a freelance animator for 22 years and it was during this time that Harding taught himself to paint, attending weekly life-drawing classes and entering art competitions. From 1994 onward, he became a regular finalist at the Wynn, Archibald, Dobell, and Sulman prizes, some of Australia's most important art prizes administered by the Art Gallery of New South Wales in Sydney.
Harding was a finalist at the portrait-based Archibald Prize for 12 consecutive years, from 1994 to 2006, including winning in 2001 for his portrait of stage actor John Bell as King Lear. A self-proclaimed "theater tragic," Harding has attended theater since he was a teenager, which helped him develop a sensitivity for drama, gesture, color and light, but also "transitory moments of self-doubt, wistfulness, vigour and frailty," which he communicates through his portraits. In 2011, his portrait of actor Hugo Weaving, Hugo at Home, was a finalist at the Archibald Prize and was acquired by the National Portrait Gallery (NPG) in Canberra. The NPG later held an exhibition of Harding's portraits in 2017 titled "Nicholas Harding: 28 Portraits," featuring a small but comprehensive collection of Harding's oil and ink portraits which, together, run a thread through his childhood memories and trace the evolution of his relationships in the art and theater worlds.
Most recently, Harding won the 2022 Wynn Prize for Eora, a large-scale landscape painting inspired by the word the Aboriginal people of Sydney used to describe their original place of settlement to British colonizers. The image itself is a composite of different "small, dwindling pockets amongst suburban developments" that Harding observed, demonstrating his "distinctly Australian sense of place, from its sun drenched beaches and industrial settings to its spectacular flora." His style was also explored in "Drawn to Paint," a major retrospective of his work spanning 25 years of his practice from 1984 to 2009 at the National Trust SH Ervin Gallery in 2010.
"He is one of the most important mid-career artists that we've lost far too soon," Olsen shared in a statement to the Sydney Morning Herald. "Nicholas leaves behind a huge legacy of art that people certainly hang on to."
Monica Fernandez is ArtAsiaPacific's editorial intern.