Myanmar Junta Arrests Leading Artist and Wife
By HG Masters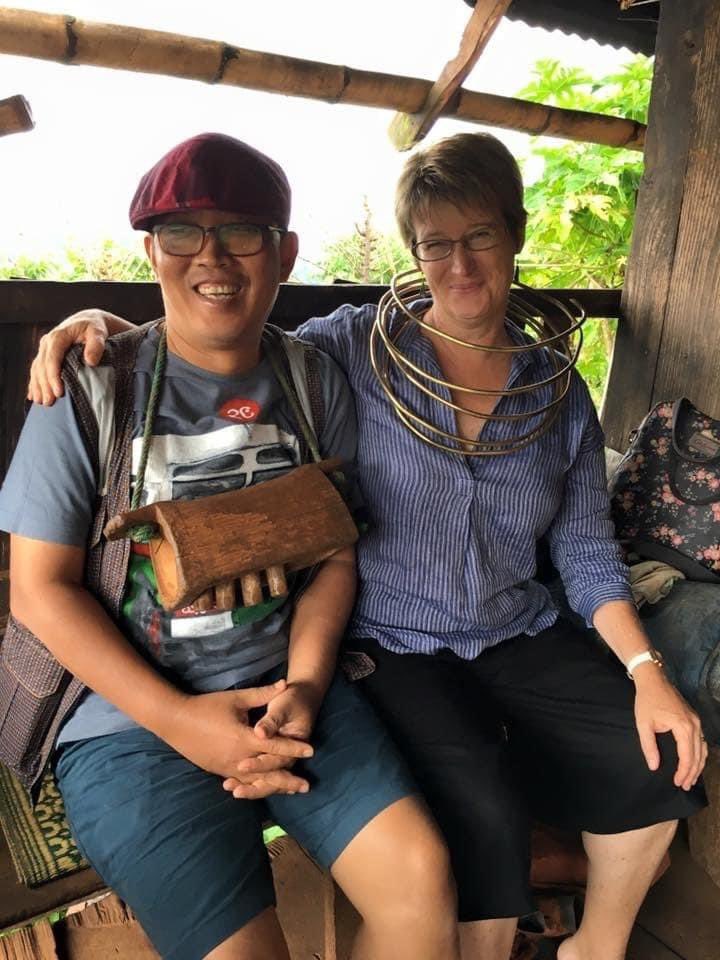 The military government of Myanmar arrested dissident artist Htein Lin and his partner, Vicky Bowman, the former British ambassador to Myanmar, on August 24, on immigration-related offenses for "failing to report a change of address." Under Myanmar's immigration law, if convicted, each could face between six months to five years of imprisonment.
Lin, a former political prisoner, and Bowman, who runs the Myanmar Centre for Responsible Business (MCRB), were taken from their home in Yangon's Sanchaung Township and sent to Yangon's notorious Insein Prison.
Myanmar Now news outlet reported that the couple had been residing in Kalaw, Shan State, at a home registered to Lin since May 2021, although Bowman's residence is listed on her visa as located in Sanchaung. Lin was charged under the same statute for facilitating Bowman's violation. News outlets reported their 14-year-old daughter was not arrested.
As an artist, Htein Lin is known for his pioneering performance artwork. As he explained to ArtAsiaPacific in a 2019 video interview, during his imprisonment between 1998 and 2004 he devised ways of making artworks from rudimentary materials and his own body, even finding a measure of creative freedom in periods of solitary confinement.
Bowman was the United Kingdom's ambassador to Myanmar from 2002 to 2006, and previously served as the second secretary at the UK embassy in the country from 1990 to 1993. She has led the MCRB since its establishment in 2013 by The Institute for Human Rights and Business and the Danish Institute for Human Rights.
The charges against the couple come as the UK announced on August 25 that it will apply new sanctions to target businesses linked to the Tatmadaw military and will join the case in the International Court of Justice accusing Myanmar's armed forces of committing acts of genocide against the Rohingya minority community in 2016–17. Mark Farmaner, a longtime friend of Bowman and the director of human-rights group Burma Campaign UK, told The Guardian that he believed the junta had planned their arrest for some time as international pressure increased.
The Tatmadaw seized power on February 1, 2021, in a coup d'etat against the civilian government led by Aung San Suu Kyi. Since then, more than 12,000 people have been imprisoned, according to the activist group Assistance Association for Political Prisoners. As protests and skirmishes with resistance groups continue, the junta executed four pro-democracy leaders on July 25, including Phyo Zeya Thaw, a former hip-hop artist turned politician and 1988 student-protest movement leader Ko Jimmy.
HG Masters is ArtAsiaPacific's deputy editor and deputy publisher.