Manal AlDowayan to Represent Saudi Arabia at 60th Venice Biennale
By Anna Lenchtner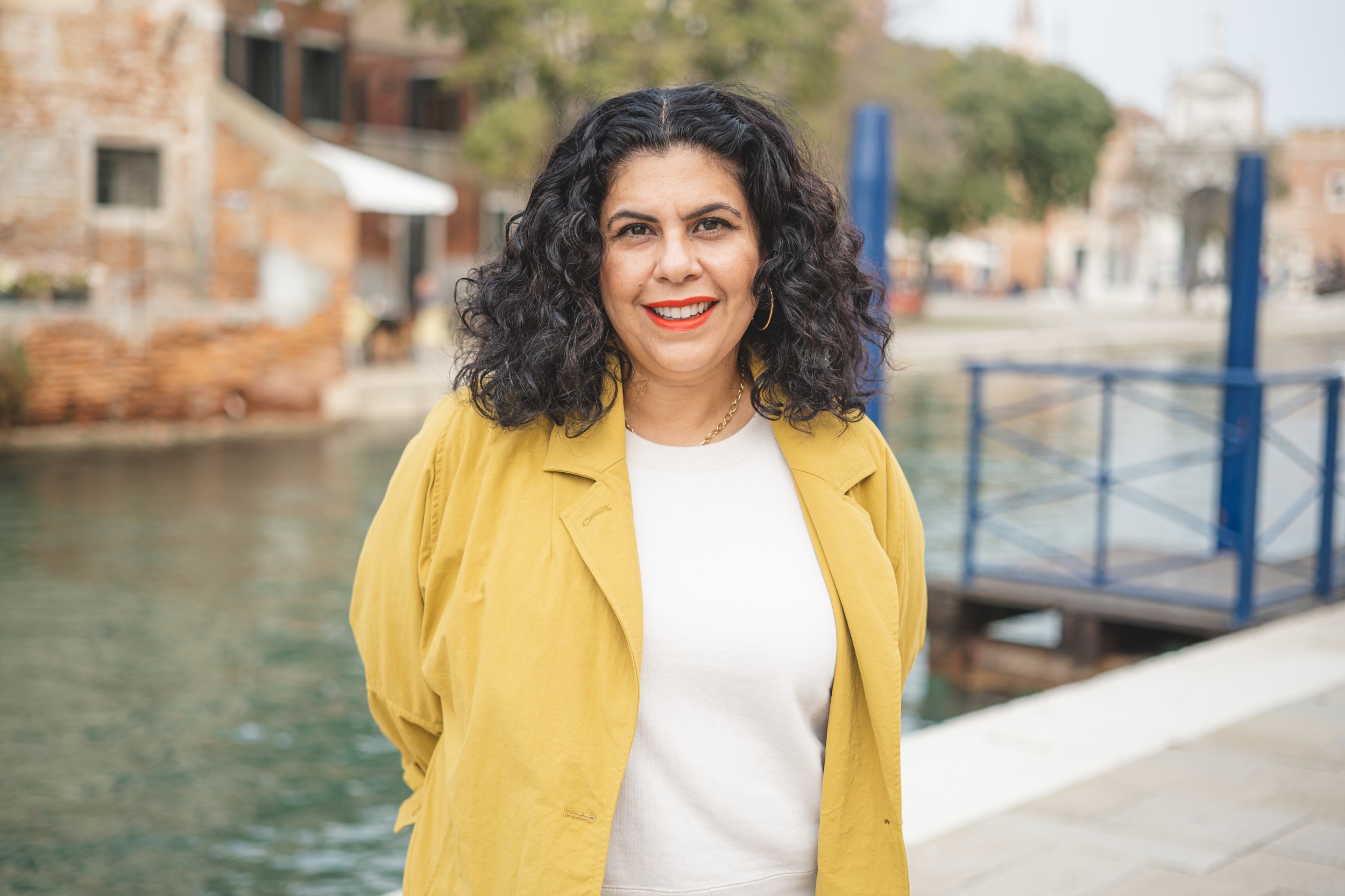 On November 21, the Saudi Arabian Ministry of Culture's Visual Arts Commission named multidisciplinary artist Manal AlDowayan as its national representative for the upcoming Venice Biennale, set to open on April 20, 2024. With a practice that interrogates Saudi traditions, social politics, and collective memory, AlDowayan will create an installation that complements the Biennale's theme on cultural disparities, "Foreigners Everywhere."
In her two-decade-long career AlDowayan has explored mediums from photography, sound, and sculpture, to large-scale participatory installations, finding new ways to represent and challenge the region's sociopolitical history. Born in the eastern province of Dhahran in 1973, she grew up on an oil-company compound, a gated community inhabited by Aramco employees and their families. Her artworks seek to document the communities of her native country and youth, for instance Saudi oil workers, whom she photographed for the black-and-white portrait series If I Forget You Don't Forget Me (2012). Another photography series, And I, Will I Forget? (2016), utilized Kodachrome slides on mixed-media plates, inspired by her father's own documentation of Saudi culture after he traveled to the United States, weaving together intergenerational narratives.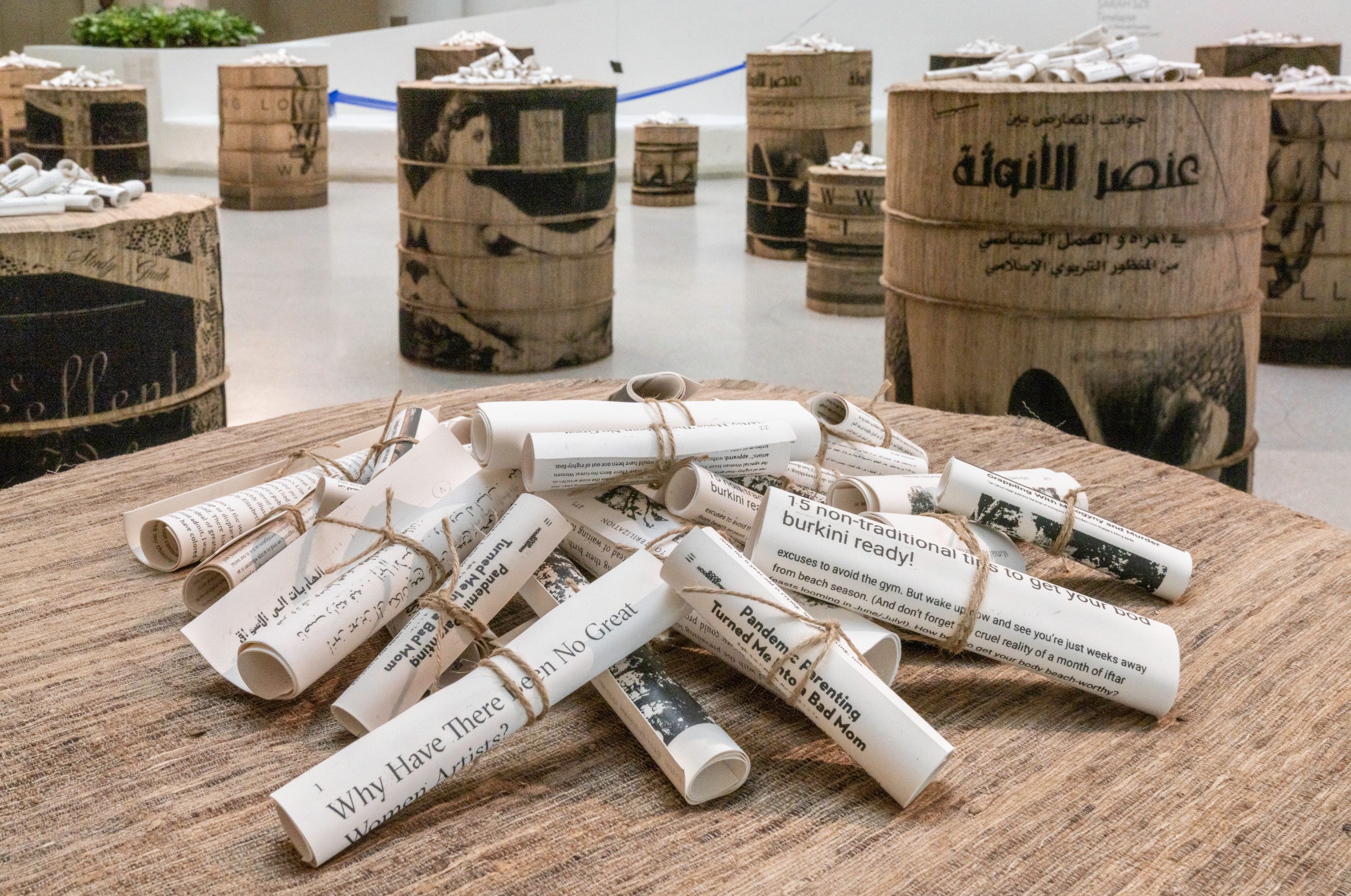 Other projects examine female oppression, such as Suspended Together (2011), an installation of over 200 fiberglass doves imprinted with permission documents. The work probed the restrictions placed on Saudi women who seek to travel without a male guardian, as the birds are suspended mid-flight. Another installation, From Shattered Ruins, New Life Shall Bloom (2023), displayed hundreds of porcelain "paper" scroll sculptures printed with culturally significant press and literature. AlDowayan invited Solomon R. Guggenheim Museum visitors in New York to shatter the scrolls, allowing women to physically reclaim their narratives. By using delicate, fragile materials to evoke powerful and contentious messages, the artist challenges women's roles in Gulf societies while creating environments to harness their power.
Commenting on her selection as the Saudi representative, AlDowayan said: "My approach to art over the last two decades has given me the chance to be a part of a transformation that is taking place in my country. [The Venice Biennale] presents a rare opportunity to represent where I stand in my practice, positioned in the context of my community, my country, and the world as a whole."
AlDowayan received a master's degree in contemporary art practice in public spheres from the Royal College of Art London in 2018. She was previously a resident at the Delfina Foundation in London in 2009, and completed a research fellowship at New York University in Abu Dhabi in 2014. Her work has been exhibited in global institutions such as the Louvre Abu Dhabi (2023), the Diriyah Biennale in Saudi Arabia (2021–22), the British Museum (2021), the Institut du Monde Arab in Paris (2017), the Sharjah Art Foundation (2016), and the Gwangju Museum of Art in Korea (2014), among others.
This will mark Saudi Arabia's fourth participation in the Biennale's International Art Exhibition, which will run until November 24, 2024. More details about AlDowayan's commission have yet to be announced.
Anna Lenchtner is assistant editor at ArtAsiaPacific.
Subscribe to ArtAsiaPacific's free weekly newsletter with all the latest news, reviews, and perspectives, directly to your inbox each Monday.