M+'s Massive Screen Malfunctions
By HG Masters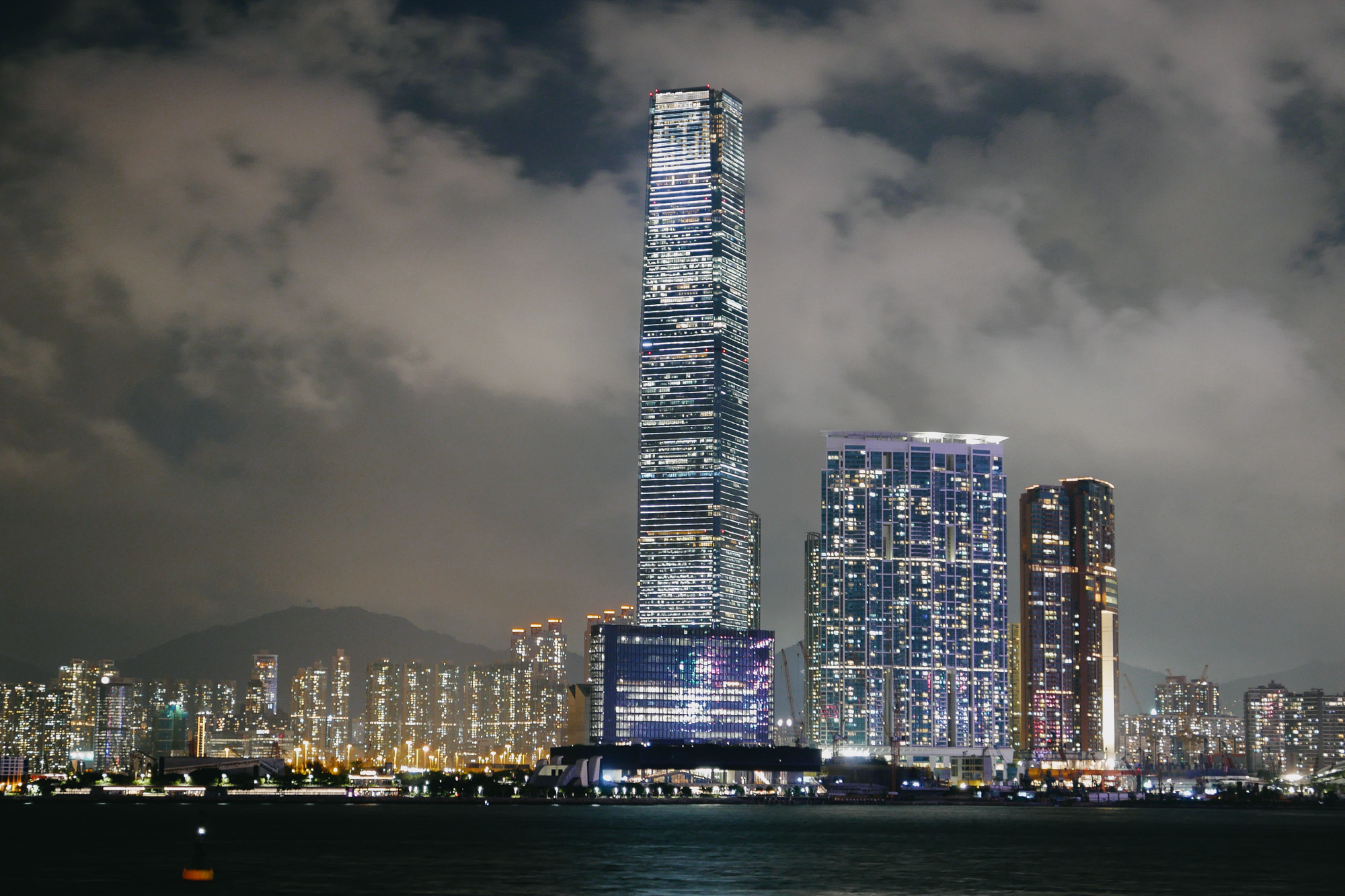 In operation for less than one year, the giant 65-by-110-meter screen on the facade of the M+ museum overlooking Victoria Harbour in Hong Kong has gone dark. Nightly screenings of Nalini Malani's newly commissioned video, In Search of Vanished Blood (2012/22), have been suspended while repair work is conducted.
According to the West Kowloon Cultural District Authority (WKCDA) that oversees the museum, in early September, M+ staff noticed that around ten percent of the 5,600 LED tubes on the M+ Facade were no longer illuminating properly after what was described as "a voltage dip." The museum contacted the contractor in charge of the screen, and the lights are in the process of being replaced. A spokesperson for WKCDA told ArtAsiaPacific that the museum anticipates it will take several more weeks before the facade's screen resumes even partial operation.
At the moment, it is uncertain when or whether Malani's video will return to the 7,150-square-meter screen overlooking the harbor, Tsim Sha Tsui, and Hong Kong Island. In Search of Vanished Blood was scheduled to run on a nightly basis from 7 pm to 9:10 pm through October 2, and on weekends only through October 30. Upcoming programming for the facade was due to be announced for later this year.
M+'s architects, Herzog & de Meuron (working in collaboration with firms TFP Farrells and Arup) conceived of M+'s facade as a giant screen where moving-image works could play out for the Hong Kong public from across the harbor. The facade was specifically engineered by the Swiss digital-design firm, iart. Along with commissioned artworks such as Moniker's interactive game, Touch for Luck (2022), and Ellen Pau's Buddhist-inflected video featuring a sign-language interpretation of the Heart Sutra, The Shape of Light (2022), the screen has also been used for animations of artworks from the museum's collection since it was first illuminated in October 2021 for testing, ahead of the museum's opening to the Hong Kong public last November.
The cost of the restoration is not known, nor is the final cost of M+'s construction, though the museum has acknowledged it exceeded its HKD 5.9 billion (USD 760 million) budget. The museum and cultural district at large have been plagued by a host of financial and construction-related issues since its inception more than a decade ago. In 2018, the WKCDA terminated its contract with the mainland-owned developer Hsin Chong Construction after work on the museum had slowed due to the firm's alleged insolvency and inability to pay subcontractors.
HG Masters is ArtAsiaPacific's deputy editor and deputy publisher.