Māori Tribe Urges Sotheby's to Repatriate Endangered Cultural Relics
By Tong Tung Yeng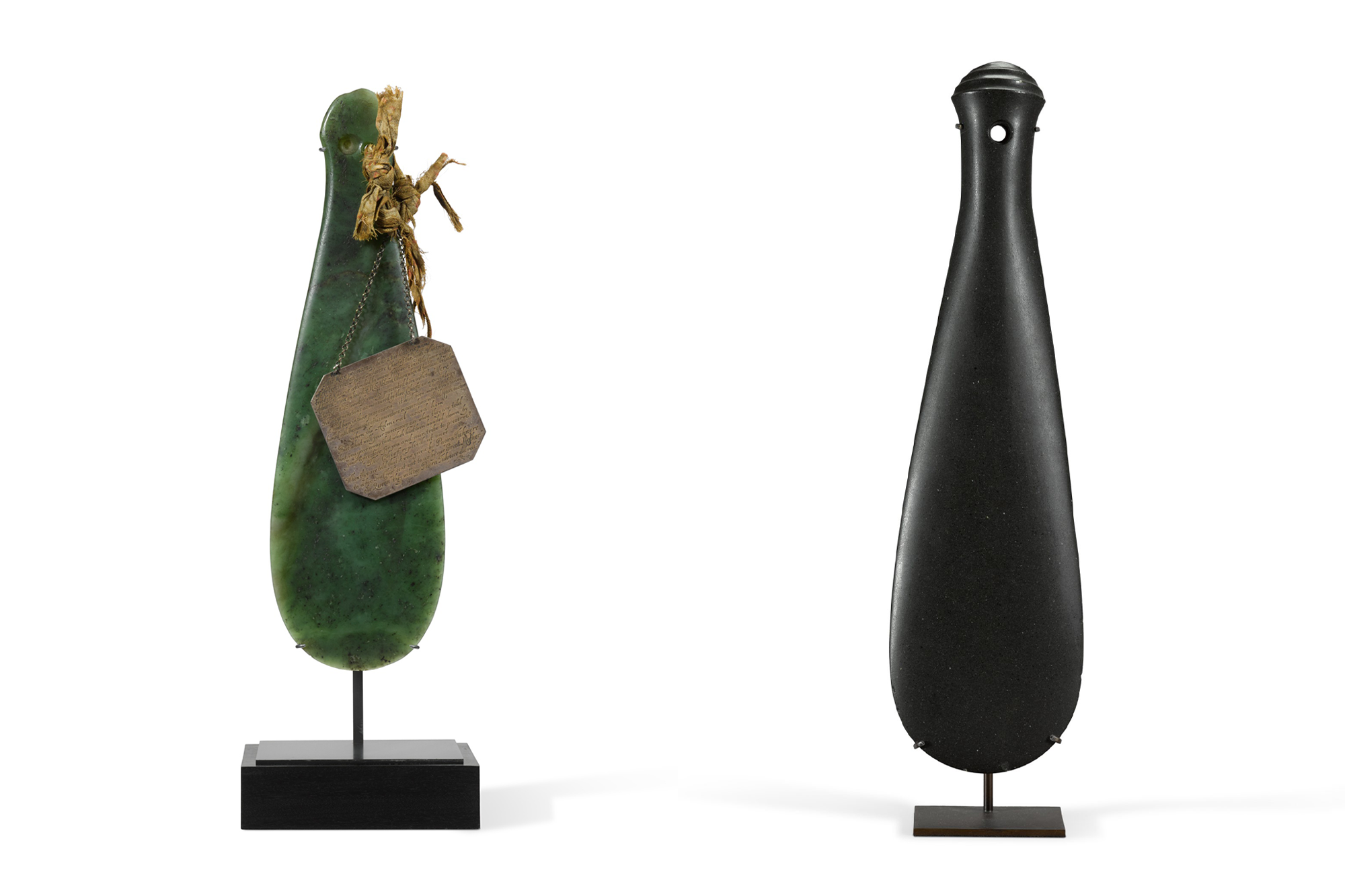 Ngāti Whātua Ōrākei, a Māori tribe, has called for the return of several Taonga (treasured possessions) up for sale at an auction by Sotheby's London, "Emma Hawkins: A Natural World."
Running from January 9 through 19, the auction features lots from the eponymous dealer's collection, from "the extinct to the newly formed, with the natural world, an ever-present muse." Yet, it is precisely the rarity of several objects that caused a palpable urgency among the Māori community for the repatriation of their treasures. Auction lots include natural specimens, such as the leg bones of a moa, a now-extinct, flightless bird, and a kiwi skeleton, as well as cultural artifacts from the 18th and 19th century, such as a gold mounted Huia beak brooch, a Patu, and a Mere (types of Māori clubs).
Ngārimu Blair, deputy chair for the Ngāti Whātua Ōrākei people, said, "We have so very few of these Taonga and treasures left in our possession," attributing the scarcity of cultural artifacts today to past incidents of looting, resettlement, and urbanization.
In a media statement, Sotheby's reiterated that it "upholds the highest standards of the market, and recognizes the significant responsibility to conduct its business in a responsible and ethical manner in accordance with all global laws and regulations."
While the Māori Antiquities Act (1901) and the Protected Objects Act (1975) regulate trade of Māori artifacts created before the 1980s within New Zealand, these laws are ineffective in overseas jurisdictions.
A case in point is auction lot 56, a green Māori short club, also known as a Mere, with an engraved silver plaque detailing a historic exchange between the tribe's chief and a British vice admiral. Originally gifted by chief Pāora Tūhaere to vice admiral Sir George Tryon and his family in 1886, it was intended to remain as a family possession. However, since it has appeared in and changed ownership through prior auctions, opinions on whether it should be returned to the Ngāti Whātua Ōrākei people or remain as an auction lot as per the collectors' wishes are divided.
The issue of restitution of displaced cultural objects has grown in salience in recent years, with the focus shifting beyond existing laws to the livelihoods and continuity of Indigenous cultures.
Tong Tung Yeng is ArtAsiaPacific's editorial intern.
Subscribe to ArtAsiaPacific's free weekly newsletter with all the latest news, reviews, and perspectives, directly to your inbox each Monday.