M+ Launches New Sigg Prize
By Dennis Mao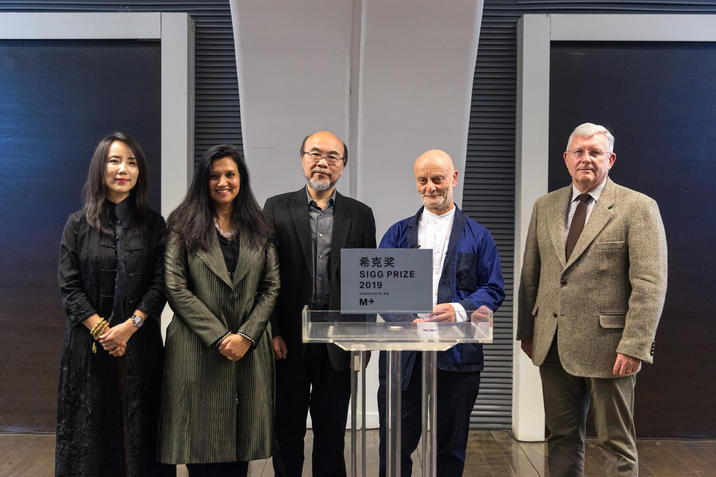 On November 13, Hong Kong's M+ announced the establishment of the Sigg Prize, which "recognizes outstanding artistic practice in the Greater China region," including Mainland China, Hong Kong and Taiwan. The new prize emerged from and replaces the Chinese Contemporary Art Award (CCAA), which was launched by Swiss businessman, art collector and member of M+'s Board and Acquisitions Committee, Dr Uli Sigg, in 1997. The rebrand is part of M+'s 20th anniversary celebrations.
The Sigg Prize jury consists of experts on art practices in the Greater China region, including Tate director Maria Balshaw; Bernard Blistène, director of the Centre Pompidou in Paris; Gong Yan, director of Shanghai's Power Station of Art; executive director of M+ Suhanya Raffel; Taipei-based curator Lai Hsiangling; and Beijing-based artist Xu Bing.
Artists will be nominated based on their practice over the last two years to ensure that the most up-to-date creations will be spotlighted. An exhibition of works by the six finalists will open at the M+ Pavilion in December 2019, curated by Pi Li, Sigg Senior Curator at M+. The winner of the Sigg Prize will receive a cash award of HKD 500,000 (USD 64,000), while the other shortlisted artists will be granted HKD 100,000 (USD 13,000) each.
Sigg stressed the significance of the prize's "evolution" in the press release, stating: "My primary purposes in establishing the award were to give encouragement to artists with talent, to enhance awareness on the part of a largely uninterested Chinese public, and to bring prominent international professionals to the Chinese art scene. After 20 years, Anna Liu and I think it is time to move forward, to make the award accessible to more audiences and artists. I am looking forward to seeing the prize mature into being a global influencer."
M+ also announced in the same press release that the biennial Sigg Critic Prize, which was formerly known as the CCAA Art Critic Award, will launch in 2020.
Dennis Mao is an editorial intern of ArtAsiaPacific.