Legal Battle Over KAWS's Singapore Exhibition Ends in Peace
By Sharpe Xie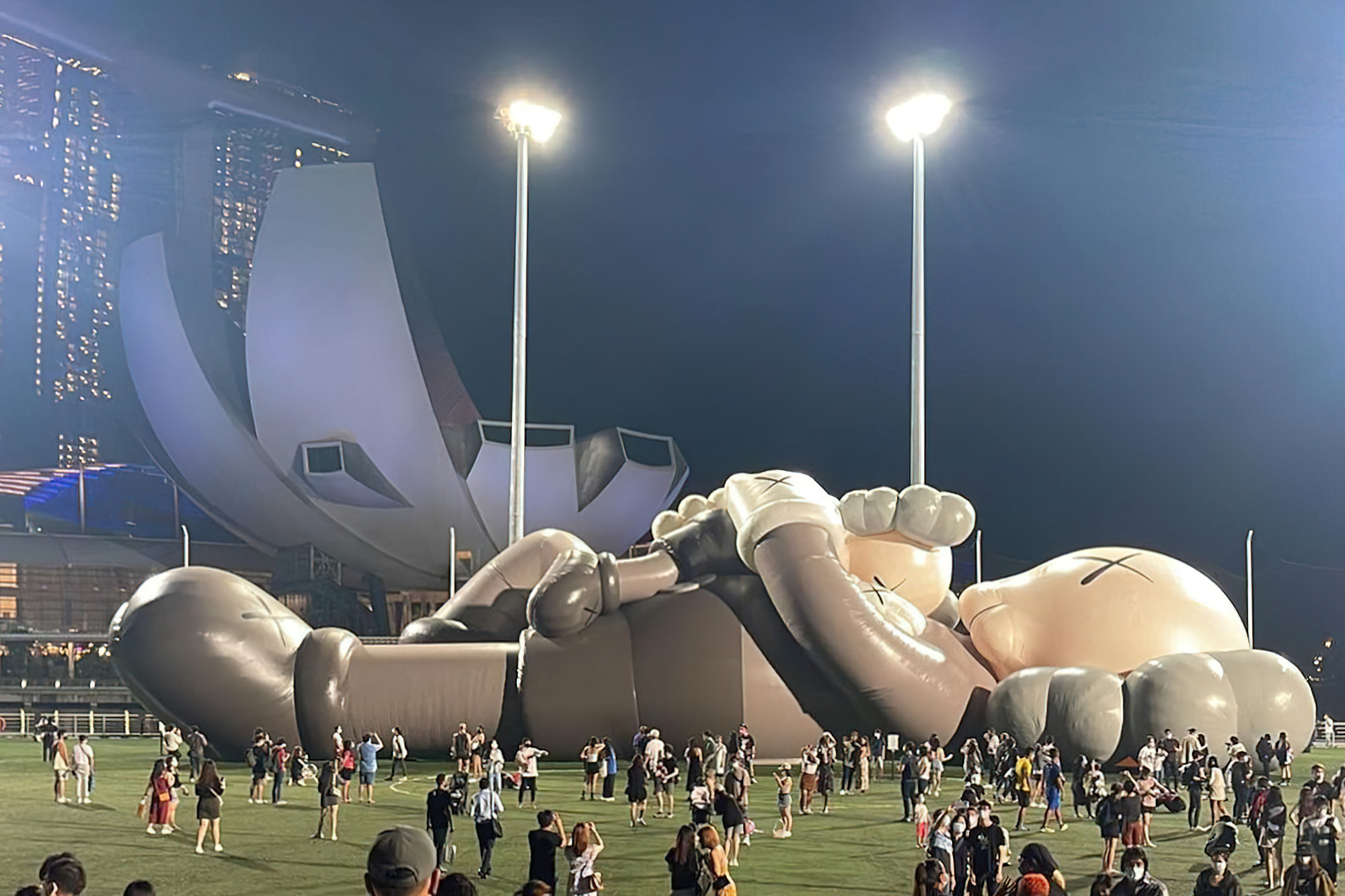 The months-long legal dispute between Singapore arts nonprofit The Ryan Foundation (TRF) and Hong Kong creative agency AllRightsReserved (ARR) has recently come to an end with a peaceful settlement. TRF's founders Ryan Su and Adrian Chan officially apologized on September 23 for the previous allegations against ARR regarding the organization of Brooklyn artist Brian Donnelly (known as KAWS)'s Singapore exhibition at The Float at Marina Bay in November 2021.
The latest apology came ten months after the opening of the show "KAWS: HOLIDAY – SINGAPORE." In the statement, TRF acknowledged ARR's right to organize the exhibition in Singapore and admitted that their previous accusations against ARR, including misuse of confidential information and infringement of intellectual property rights, were incorrect. In exchange, ARR dropped the defamation charges against TRF.
The dispute began in November 2021, when TRF filed an injunction with a Singapore court to halt the exhibition, which featured KAWS's iconic 42-meter inflatable sculpture of the character called Companion. Two days later, however, the court lifted the injunction after hearing the argument from ARR's legal team. The show happened eventually on November 16 last year. TRF was reluctant to accept the result and sought a full trial. This led to the escalation of conflicts between the two parties, with TRF and its directors subsequently being sued by ARR for defamation.
In an Instagram post, ARR expressed a sense of relief and said, "[W]e are overwhelmed by the outpouring of love and colossal support for the Exhibition from the most affectionate Singaporeans [and] all supporters. We hope to return to the city and meet you all very soon."