Kim Jung Gi (1975–2022)
By Catherine Li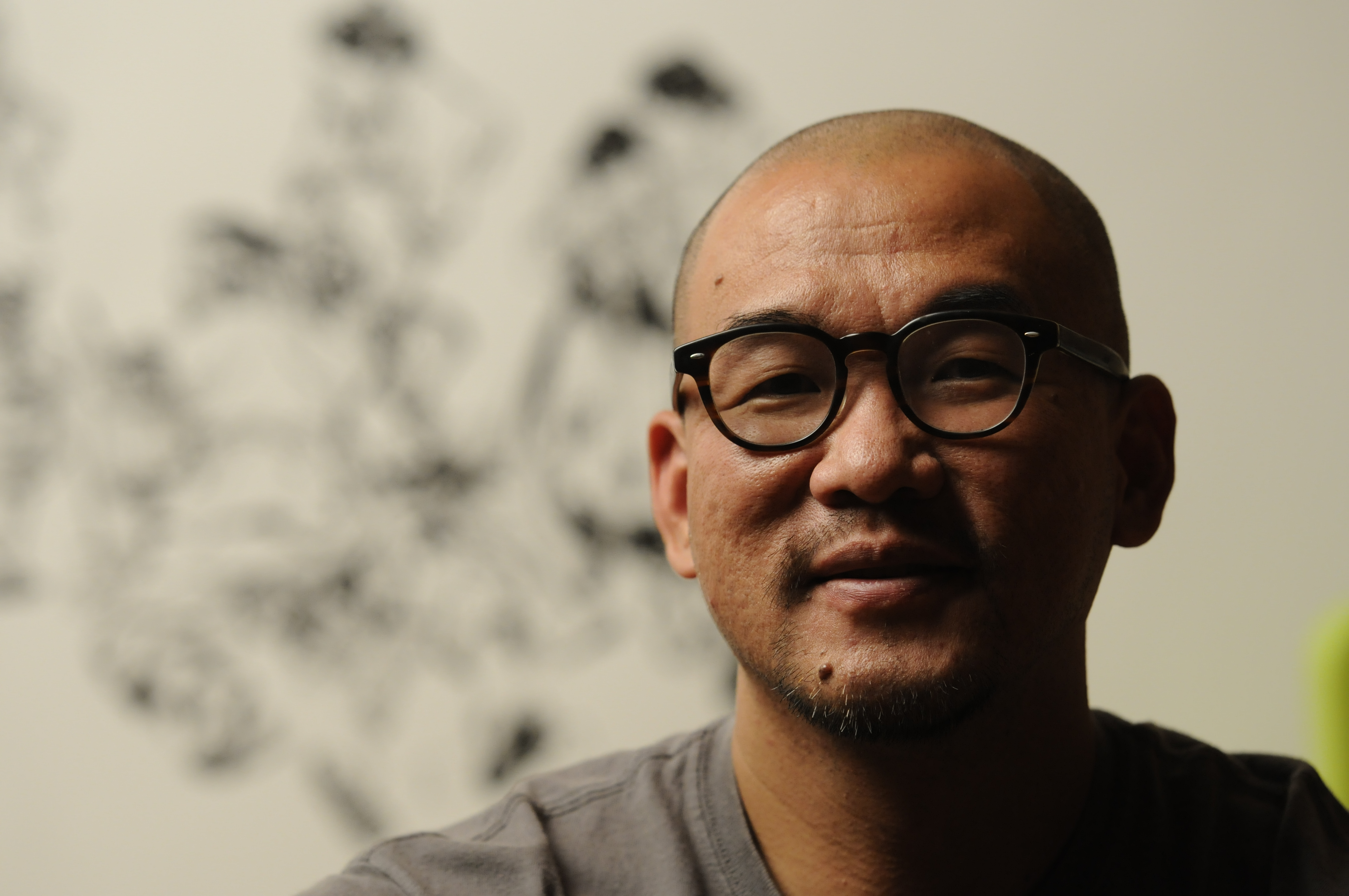 On October 3, South Korean illustrator Kim Jung Gi suddenly died after experiencing sharp chest pains on his way to the New York Comic Con. He was 47 years old. The news was confirmed through his official Instagram account on October 5.
Kim is known for drawing densely populated and intricate scenes that feature all kinds of objects, characters, and architecture without prior sketching or any visual aid as a reference. Possessing an excellent memory, he observed his daily life carefully and developed an enormous visual library from a very young age, which allowed him to unfold his drawing spontaneously across the canvas anywhere at any time.
Born in 1975 in Goyang, a city north of Seoul in South Korea, Kim started drawing since he was a kid. He first joined an art school during the summer vacation of his second year in high school. Then at the age of 19, he was enrolled in Busan's Dong-Eui University to study arts and design for three years. During his mandatory two-year military service in the Special Forces Unit, he memorized the military vehicles and weaponry, which he later frequently incorporated in his drawings. After being discharged from the military, he started his career as a manhwa (Korean comic book) artist and published his first story, "Funny Funny," in Japan's Weekly Shonen Jump magazine in 2003.
The pivotal moment in Kim's career arrived when he first painted in front of a live audience at the Bucheon International Comics Festival in 2011. Instead of hanging framed paintings and prints in his booth, Kim placed paper along the walls and began sketching from the infinite repository of his imagination, which attracted flocks of audiences. Since then, he had traveled to different countries to perform real-time drawings, the live-streaming videos of which often receive million views on Youtube.
With excellent memory, Kim was keen to observe moments in daily life, which he described as "collecting visual references." Instead of relying on drawing tablets, he valued traditional skills and studied all genres carefully. He once explained during an interview with The Korea Times: "I would love to draw with my hand until the moment I die. From the tingling sensation I get when my skin brushes past the paper's surface and is smeared with ink, to the rush of pleasure I feel when I watch my brushstroke taking an unexpected turn, I love everything about it." This is also emphasized in his teaching as he later worked as a manhwa teacher in private schools and universities, before launching his own courses online.
Throughout his career, Kim published seven sketch collections, which compile 4,000-plus pages of drawings in the span of 12 years. In 2017, he also published a collection of drawings with Japanese illustrator Katsuya Terada. Some of his earlier works are made in collaboration with writers, such as Tiger the Long Tail (2008–10), a series of six comic books with the storyline by Seung-Jin Park, and sketches for the Korean edition of The Paradise, a novel by French sci-fi writer Bernard Werber.
He had previously worked with comic book publishers and video game companies such as DC, Marvel, and Blizzard to create illustrations, covers, as well as other graphic elements. He was also the Guinness World Record holder for the longest drawing by an individual in the Fisheye Art Category.
Catherine Li is ArtAsiaPacific's editorial intern.