John Olsen, 1928–2023
By Tong Tung Yeng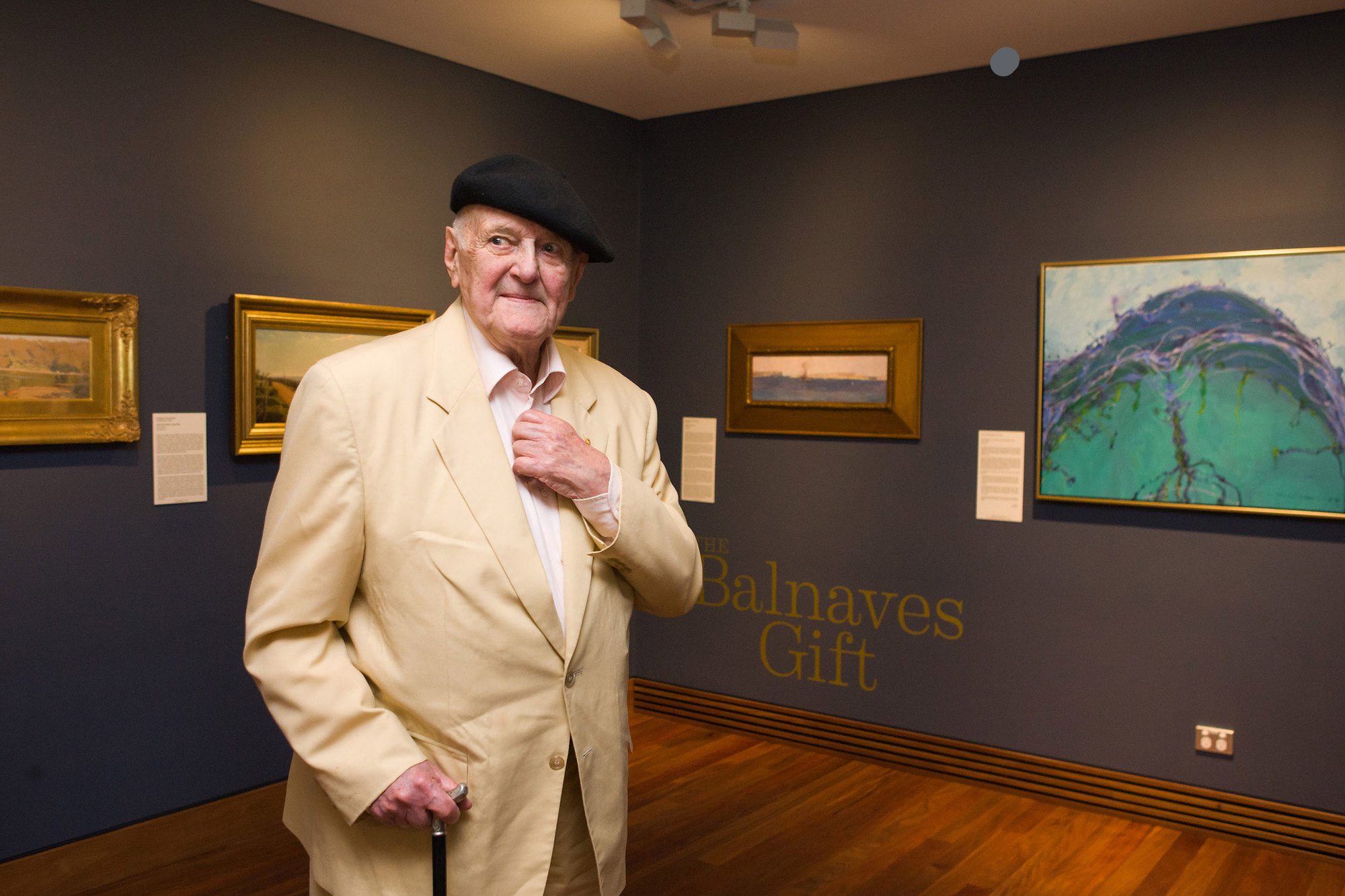 John Olsen, eminent Australian landscape painter and laureate of the prestigious Archibald Prize, passed away at the age of 95 on April 11. The nonagenarian was best known for his energetic and lyrical landscapes that capture a distinctive yet personal perspective of Australia.
Born in Newcastle in 1928, Olsen became a freelance cartoonist after leaving St Joseph's College in Hunters Hill at the age of 15. He first signed up for Antonio Dattilo Rubbo's art school, before enrolling at Julian Ashton Art School in 1946. There, he studied under John Passmore and frequented the gatherings in the Assembly Hotel to discuss art, poetry, and philosophy. After attending and graduating from the East Sydney Technical College, he traveled in Europe for three years, before returning reinspired in 1961 to paint a series of landscapes that would cement his place among artistic luminaries in Australia at the time. Titled "Journey into the you beaut country," Olsen's series of paintings in the early 1960s were dreamy reimaginations of the Australian landscape. Most of his works in the series feature sinuous lines that dance across the canvas, entangled with abstracted forms of plants, humans, birds, and other animals against a single-color wash backdrop—often in varying shades of blue or sand to recall the vast sky and plains characterizing his home. For Olsen, the landscape painter was akin to an explorer, and his works intended to convey the mystery and excitement of discovering Australia's nature.
Among his most notable works was a mural commissioned for the Sydney Opera House's northern foyer in 1971. Titled Salute to Five Bells, the impressive 21-meter-long, bluish purple mural was inspired by Australian poet Kenneth Slessor's 1939 poem "Five Bells" that evokes the ringing of bells in Sydney Harbour, written when a group of artists and journalists took a ferry across the harbor to visit a party.
While he was primarily known as a painter, Olsen also worked in ceramics, tapestry, and printmaking. His illustrious career spans over seven decades and includes accolades such as the Archibald Prize (2005), the Sulman Prize (1989), and the Wynne Prize for landscape painting and sculpture (1969 and 1985). In 1993, he was awarded an Australian Creative Fellowship. In 1977, he received the Order of the British Empire and in 2001, he received the medal of the Order of Australia. His works are housed in the collection of Australia's major museums, including: Sydney's Art Gallery of New South Wales (AGNSW); the National Gallery of Australia, Canberra; National Gallery of Victoria, Melbourne; Art Gallery of South Australia, in Adelaide, among numerous other museums. In 2016–17, he was the subject of a retrospective at the National Gallery of Victoria in Melbourne, "You Beaut Country," which toured to the AGNSW in 2017.

As a tribute to the artist, Olsen's works will be projected on the iconic sails of the Sydney Opera House during the city's Vivid Festival, which is scheduled to run from May 26 to June 17.
Tong Tung Yeng is ArtAsiaPacific's editorial intern.
Subscribe to ArtAsiaPacific's free weekly newsletter with all the latest news, reviews, and perspectives, directly to your inbox each Monday.