International All-Women Team To Lead Singapore Biennale 2022
By Pamela Wong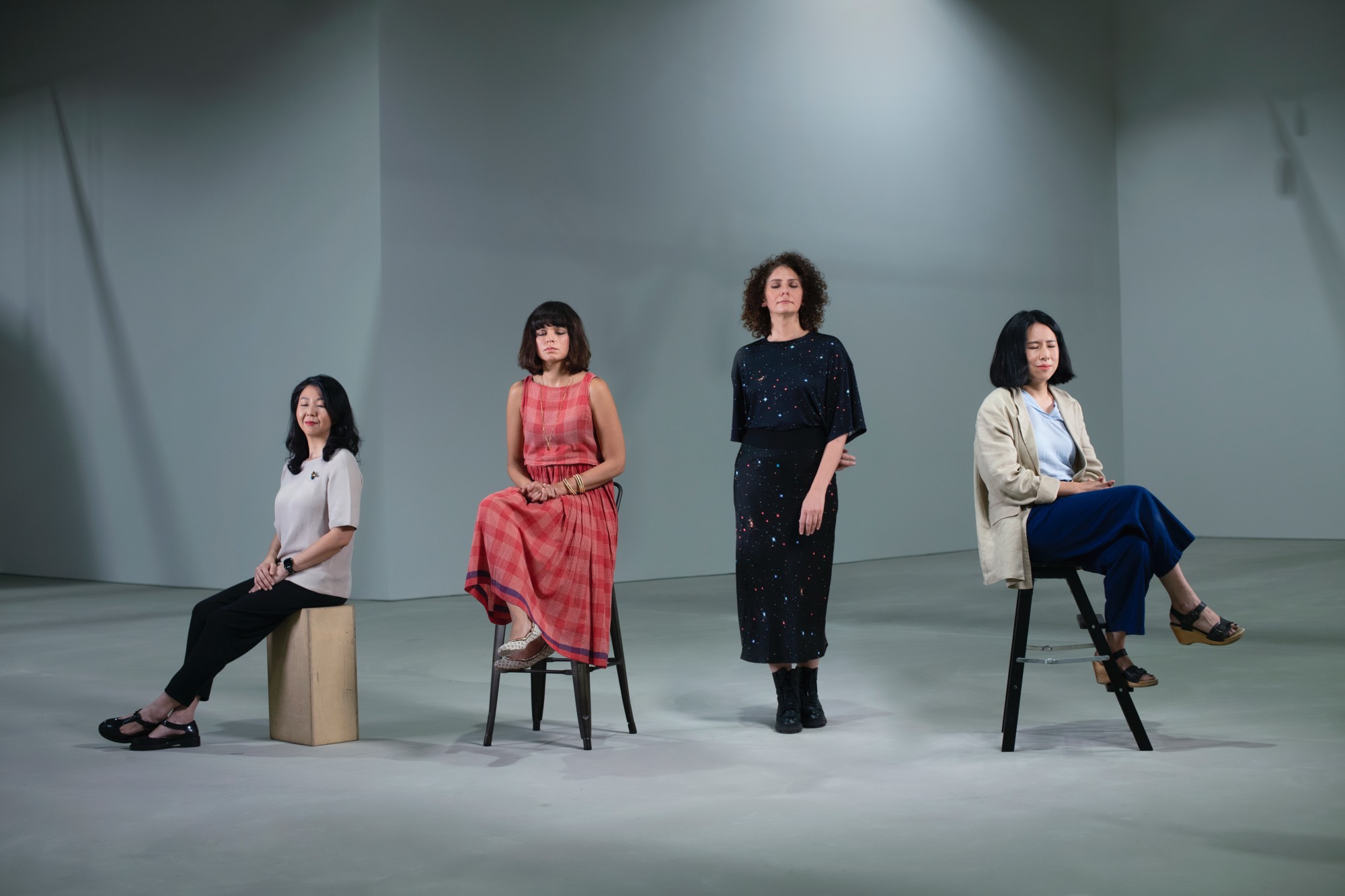 On November 9, the Singapore Art Museum (SAM) announced the four co-artistic directors who will spearhead the seventh edition of the Singapore Biennale (SB2022): Utrecht-based South Korean curator Binna Choi, Berlin-based Indian curator Nida Ghouse, Amman-based artist and curator Ala Younis, and SAM's director of curatorial, collections, and programs, June Yap. SB2022 is slated to run from October 18, 2022 until March 19, 2023.
Outlining SB2022's goals, the four artistic directors said: "While the region of Southeast Asia remains the Singapore Biennale's immediate context, this edition will journey through unfamiliar terrains and beyond geography itself. In an attempt to apprehend and grapple with questions pressing for humanity, the Biennale will conceive ways to relate to a public without relying on spectacle. Turning away from the conventional preoccupation with the visual, it will dwell instead on interiority, gathering around other senses and sensibilities." As part of the event, art encounters and programs will be presented across Singapore and abroad.
Binna Choi is currently the director of Casco Art Institute, a nonprofit platform for collective artistic research and experiments in Utrecht. Her most recent projects include "Grand Domestic Revolution" (2009/10–2013), a collection of research on social status and domestic environments; and "Composing the Commons" (2013–2015/16), a three-year interdisciplinary and artistic program. She is also engaged in a translocal network called Arts Collaboratory, which supports art initiatives in Africa, Asia, and Latin America, and co-founded Cluster, a network of European art organizations.
Mumbai-born Nida Ghouse curated the interdisciplinary exhibition "A Slightly Curving Place" at Berlin's Haus der Kulturen der Welt in 2020, as part of the ongoing collaborative project "An Archaeology of Sound." The show investigated India's ancient caves as sites of performances, and the interconnection between storytelling and sound productions. She is also working on "Coming to Know," a discourse program with Brooke Holmes, and a publication series titled "An Archaeology of Listening."
Ala Younis is a research-based artist and curator with a focus on archives. Through objects, film, and printed matter, her projects delve into historical and political upheavals, foregrounding personal experiences and narratives. Her most recent solo exhibitions include "High Dam: Modern Pyramid" (2020–21) at Prague's Vi Per Gallery and "Steps Toward the Impossible" (2018–19) at Sharjah Art Foundation. She was featured in the Istanbul Biennial 2017 and the Gwangju Biennial 2012.
June Yap leads the department of curatorial, collections, and programs at SAM, and oversees the creative content and programming at the museum. She most recently curated "The Gift" (2021), which explored acts of exchange through works from SAM's collection and loans from Galeri Nasional Indonesia, MAIIAM Contemporary Art Museum, and Nationalgalerie – Staatliche Museen zu Berlin. Co-curated by Yap, "They Do Not Understand Each Other" (2020), a collaboration between SAM, Hong Kong's Tai Kwun Contemporary, and The National Museum of Art, Osaka, examined communication and negotiations.
Pamela Wong is ArtAsiaPacific's assistant editor.