Indigenous Arts Collective Wins International Prize for Art and Social Justice
By Catherine Li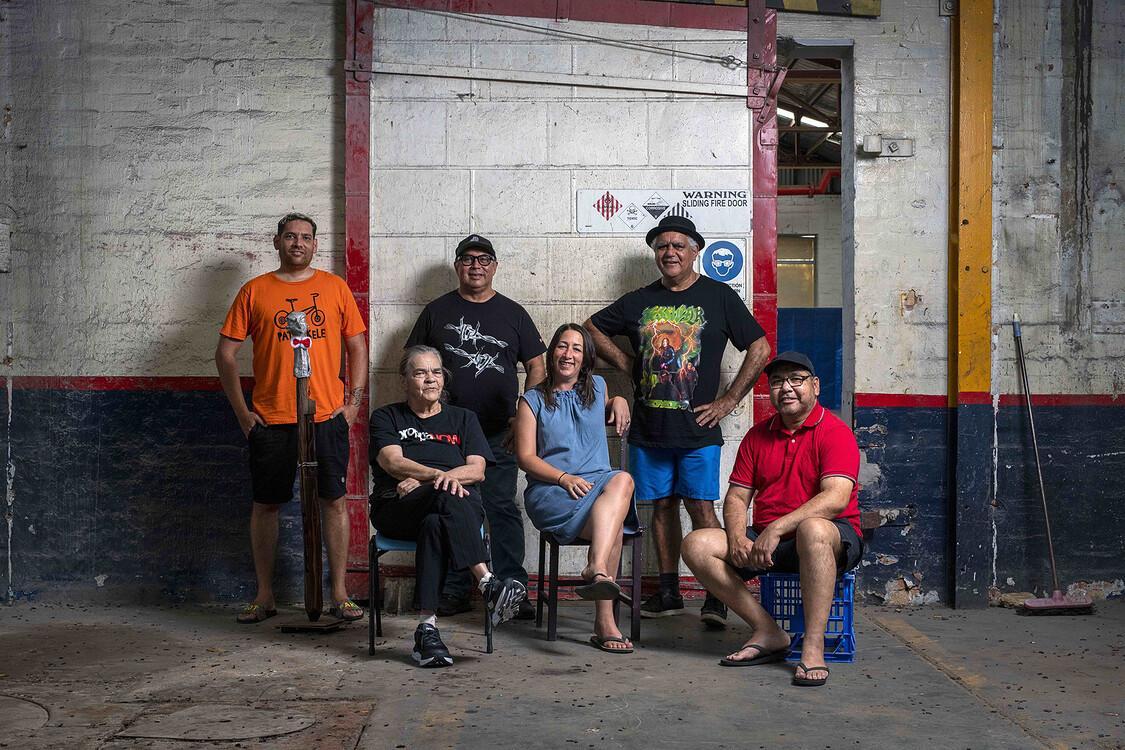 On October 21, during its 30th-anniversary forum, the Vera List Center for Art and Politics announced Australian Indigenous arts collective proppaNOW as the recipient of the 2022–24 Jane Lombard Prize. Alongside a cash prize of USD 25,000, the collective will receive a limited-edition artwork by Japanese multimedia artist and peace activist Yoko Ono.
The collective's winning exhibition, "OCCURRENT AFFAIR," examined the issues of a colonial mentality and ill-directed nationalism in settler Australia. It showcased the group's most recent works, such as Gordon Hookey's Austika/Austrailya (2020), which features an Australian national flag held by two traffic cones, with the words "THE AUSTIKA" printed over the Southern Cross constellation. Featuring diverse artistic practices, the exhibition addressed "current socio-political, economic and environmental issues, while celebrating the strength, resilience, and continuity of Aboriginal culture," as the curatorial statement noted.
Established by artists Tony Albert, Jennifer Herd, Gordon Hookey, Megan Cope, Richard Bell, and Vernon Ah Kee in Brisbane in 2003, proppaNOW aims to give voice to Aboriginal artists who challenge the conventional definition of Aboriginal art championed by White and Western discourse. Adopting a subversive and playful visual language in reflecting their urban experience, the collective politically engages with current circumstances regarding capitalism, colonialism, and neoliberalism, rather than depicting traditional Aboriginal ceremonies or rituals that have been widely accepted by the Australian mainstream.
Carin Kuoni, chief curator of the Vera List Center, described the collective's practice as "exemplary for communities throughout the world precisely because of their determination to look at injustice in a systemic way—examining institutions, power structures, and social conventions."
The Jane Lombard Prize for Art and Social Justice is an international award that honors outstanding achievements in art and politics, and recognizes artworks that contribute greatly to the improvement in social justice.
Catherine Li is ArtAsiaPacific's editorial intern.