Hong Kong Palace Museum Opens with Loans from Beijing
By Angelique Santos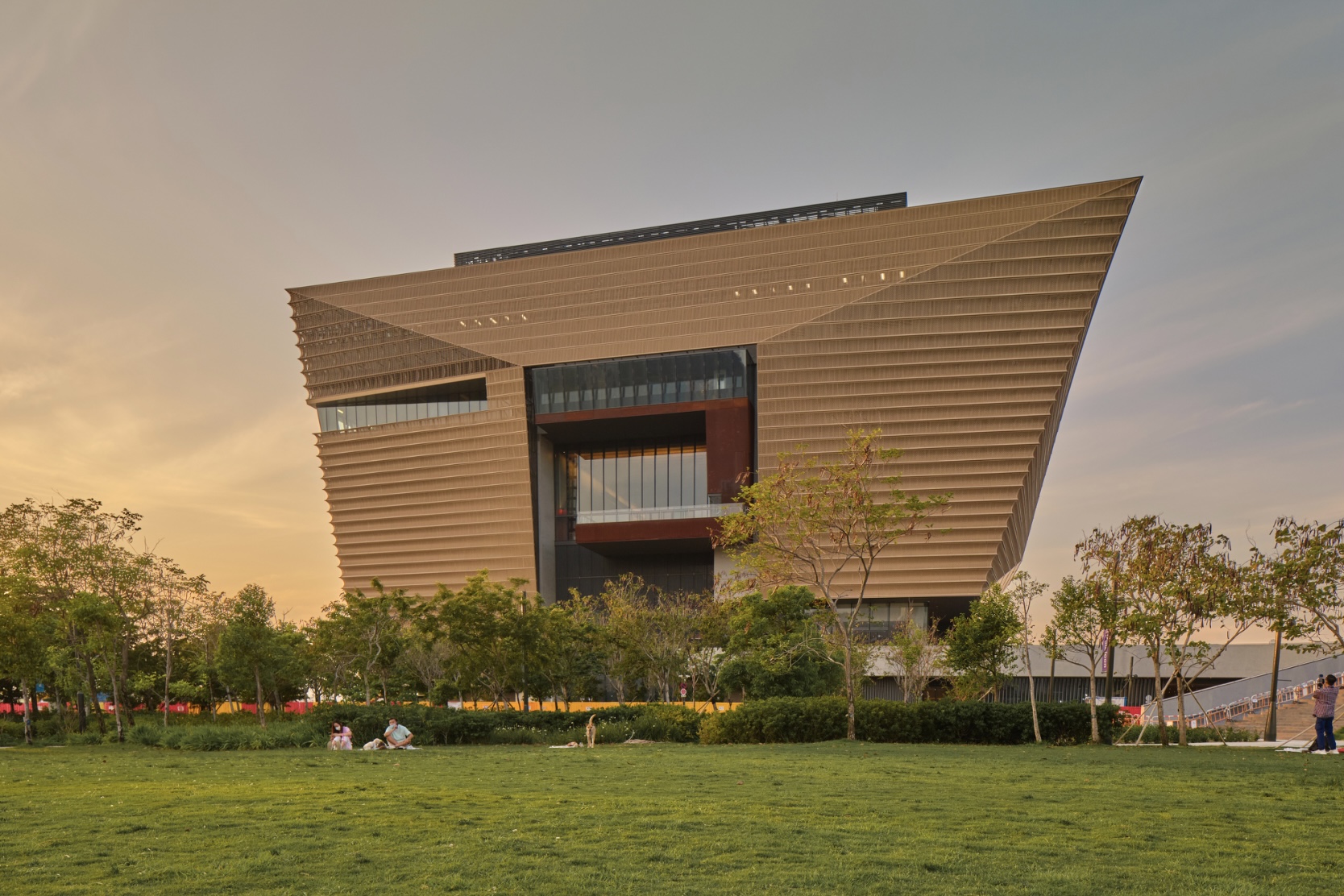 The Hong Kong Palace Museum (HKPM) has announced that it will open to the public on July 2, one day after the 25th anniversary of Hong Kong's handover from British to Chinese sovereignty. Located in the West Kowloon Cultural District (WKCD), which is also home to M+ and the performing arts venue Freespace, the opening displays at the HKPM will showcase more than 900 artworks and artifacts loaned from the Palace Museum in Beijing.
Through nine thematic and special exhibitions, the HKPM and Palace Museum curatorial team will present an array of Chinese artifacts spanning nearly 5,000 years, most of which are being shown in Hong Kong for the first time, while others have never before seen by the public.
On June 5, the Central Government approved the loan of 914 objects from Beijing's Palace Museum, the largest loan by the Palace Museum to a cultural institution outside mainland China since 1925. Of the 914 diverse artifacts, 166 works are grade-one objects and are classified as "national treasures." The collection includes 35 rare and iconic works from the Tang and Song dynasties, which will be exhibited in "The Making of Masterpieces: Chinese Painting and Calligraphy from the Palace Museum" along with jewelry, bronze, ceramics, jade, costume and textiles. The displays will also feature 13 art objects loaned from the Louvre Museum in Paris.
Museum director Dr Louis Ng stated that "each object from the Palace Museum on display at HKPM has its unique historical, cultural, artistic or scientific significance, demonstrating China's time-honoured and illustrious cultural traditions."
In anticipation of its July opening, the HKPM also announced the arrival on May 31 of 946 ancient Chinese gold and silver antiques donated by the owners of the Mengdiexuan Collection, Betty Lo and Kenneth Chu, with their contribution establishing HKPM's first permanent collection.
First announced in December 2016, the project has endured controversy over the lack of public consultation over its location and the appointment of Rocco Design Architectures without a public tender, along with project delays due to the effects of Covid-19. The cost of construction and operation was covered by an HKD 3.5 billion (USD 446 million) donation by the Hong Kong Jockey Club Charities Trust. More than 150,000 tickets will be provided free to underprivileged Hong Kong residents, and admission will be free of charge on Wednesdays.
Angelique Santos is ArtAsiaPacific's editorial intern.